Gallery Exhibition
Iconic
Masterpieces of Indian Modern Art Edition 02
Mumbai: 27 May 2023 –15 July 2023, 11.00 am – 7:00 pm
The Taj Mahal Palace, Apollo Bunder Road, Colaba, Mumbai
New Delhi: 11 February – 26 March, 10:30 am – 7:00 pm
22A, Janpath Road, Windsor Place, New Delhi
'Iconic Masterpieces of Indian Modern Art, Edition 02', the second iteration of DAG's annual exhibition that redefines the concept of modernism in the Indian context, will be on view in New Delhi this month. Timed to coincide with the launch of its new gallery in the capital, 'Iconic Masterpieces' brings together the finest instances of art created in the country by Western and Asian travelling artists and Indian masters spread a little over two centuries. Selected for their rarity, historicity, and excellence, each work of art in this exhibition marks the zenith in terms of the quality of art created in different periods and styles in the subcontinent.
Each work in this 'Iconic' exhibition is significant in taking forward the legacy of pre-modern and modern art, creating a dialogue around the simultaneity of different practices suggestive of its diversity and richness. Among the rarest of works in the exhibition are the first commissioned painting by Raja Ravi Varma, Amrita Sher-Gil's only extant sculpture, an example of an 'Indian' painting by Japanese artist Shokin Katsuta, a hunting landscape by Thomas Daniell, scroll-like panoramas by an unknown artist in the Company Painting style and Avinash Chandra, Pakistan's Allah Bux and M. A. R. Chughtai, a marouflage by M. V. Dhurandhar, paintings of art-historical importance by Nandalal Bose and Chittaprosad, amazing sculptures, as well as re-establishing the role of artists such as Nirode Mazumdar, Prabhakar Barwe and Ganesh Haloi, besides other Bengal School masters and Progressive artists—among the fifty works that make up this extraordinary exhibition.
Each work of art has been studied in detail by well-known scholars from around the world who have contributed essays for the two accompanying volumes. Each is a museum-quality work establishing the high quality of art that makes up the Indian art firmament with all its richness and variety.
Artists
Anonymous (Early Bengal)
Anonymous (Portraiture)
Katsuta Shōkin
Nirode Mazumdar
Raja Ravi Varma
'The vast Ganges, the grand Himalayas. Indian artists truly hold the treasure of the earth. It is not in vain because they have created great works like Mahabharata and Ramayana'
– Shokin Katsuta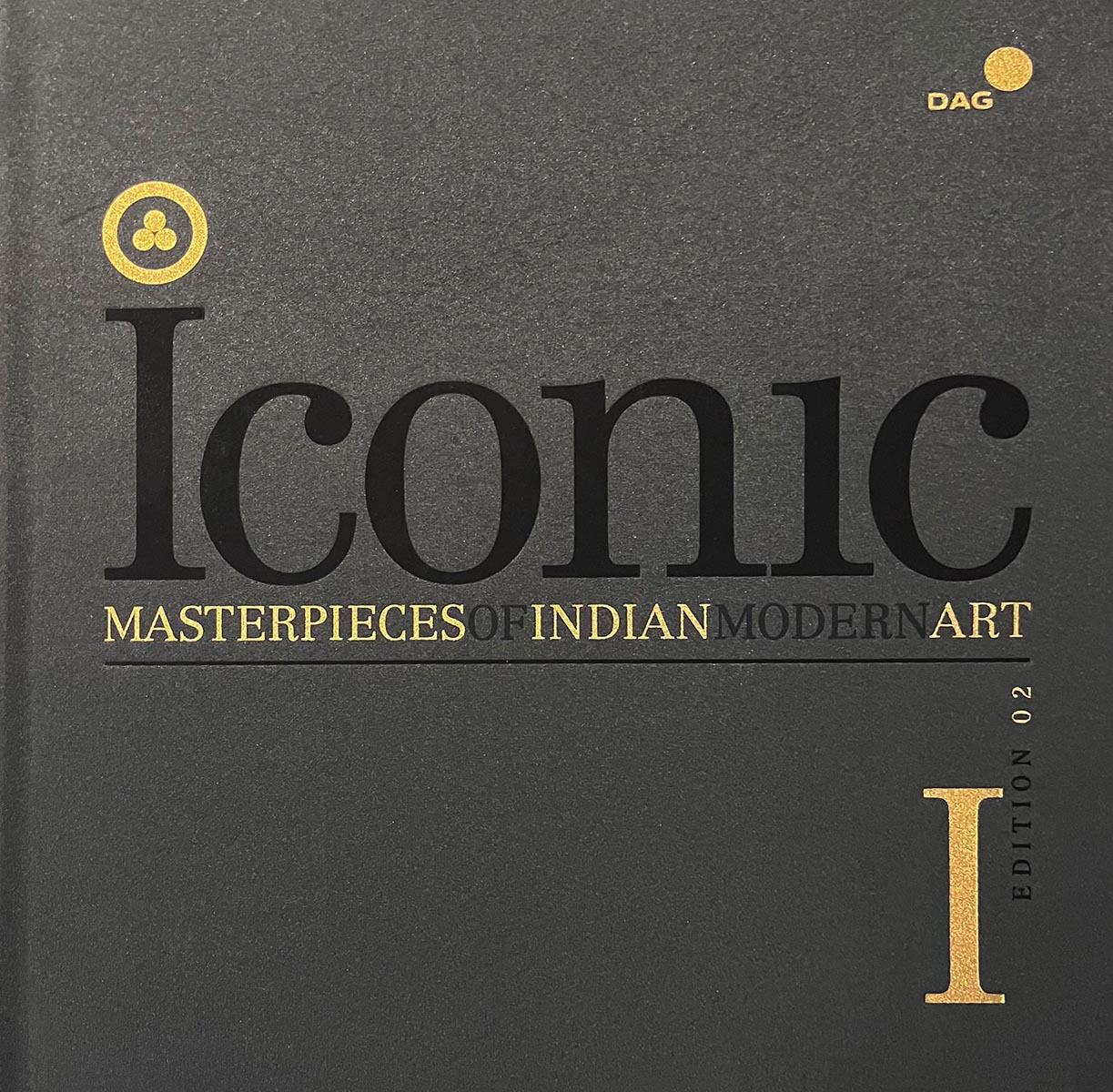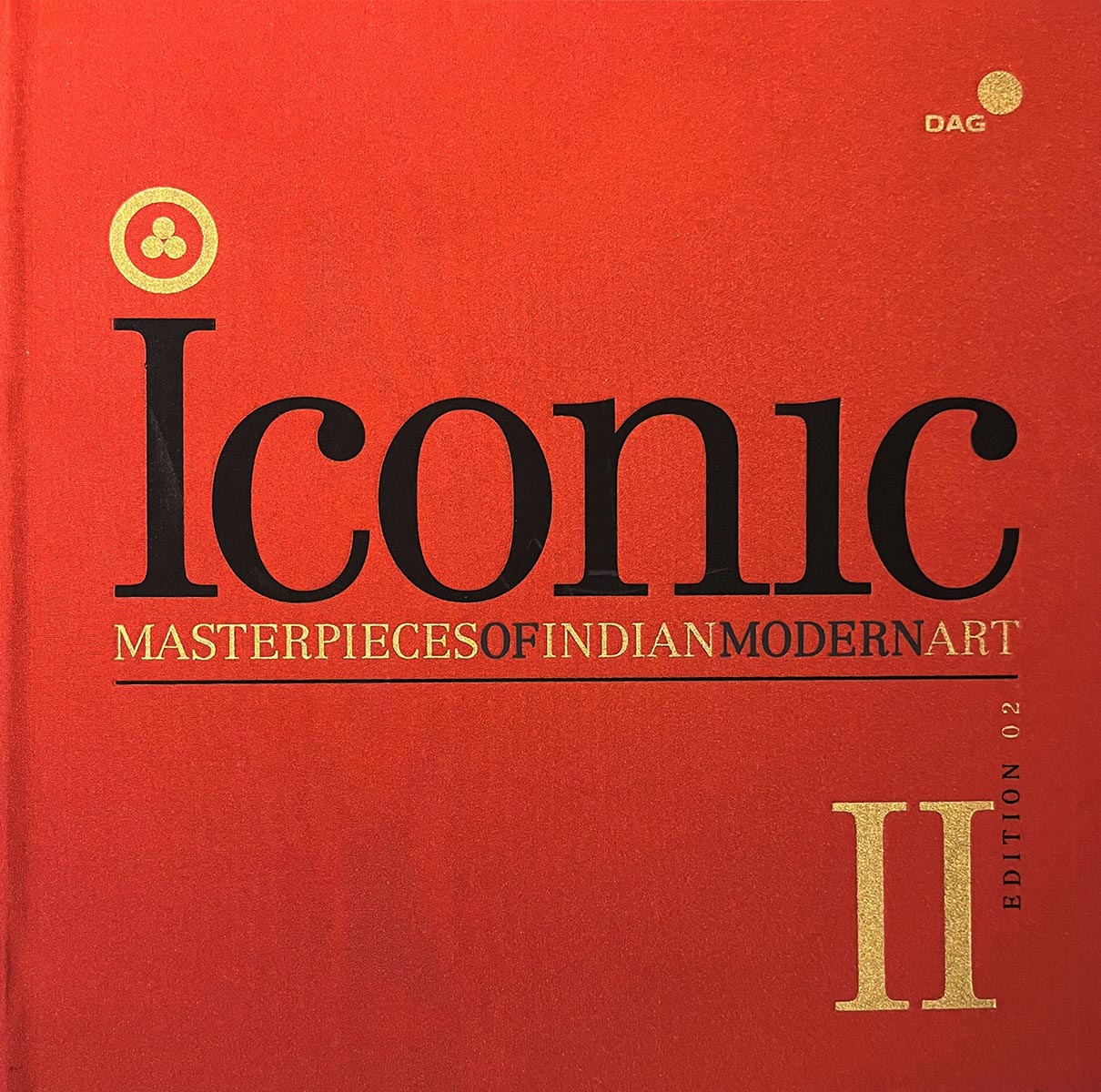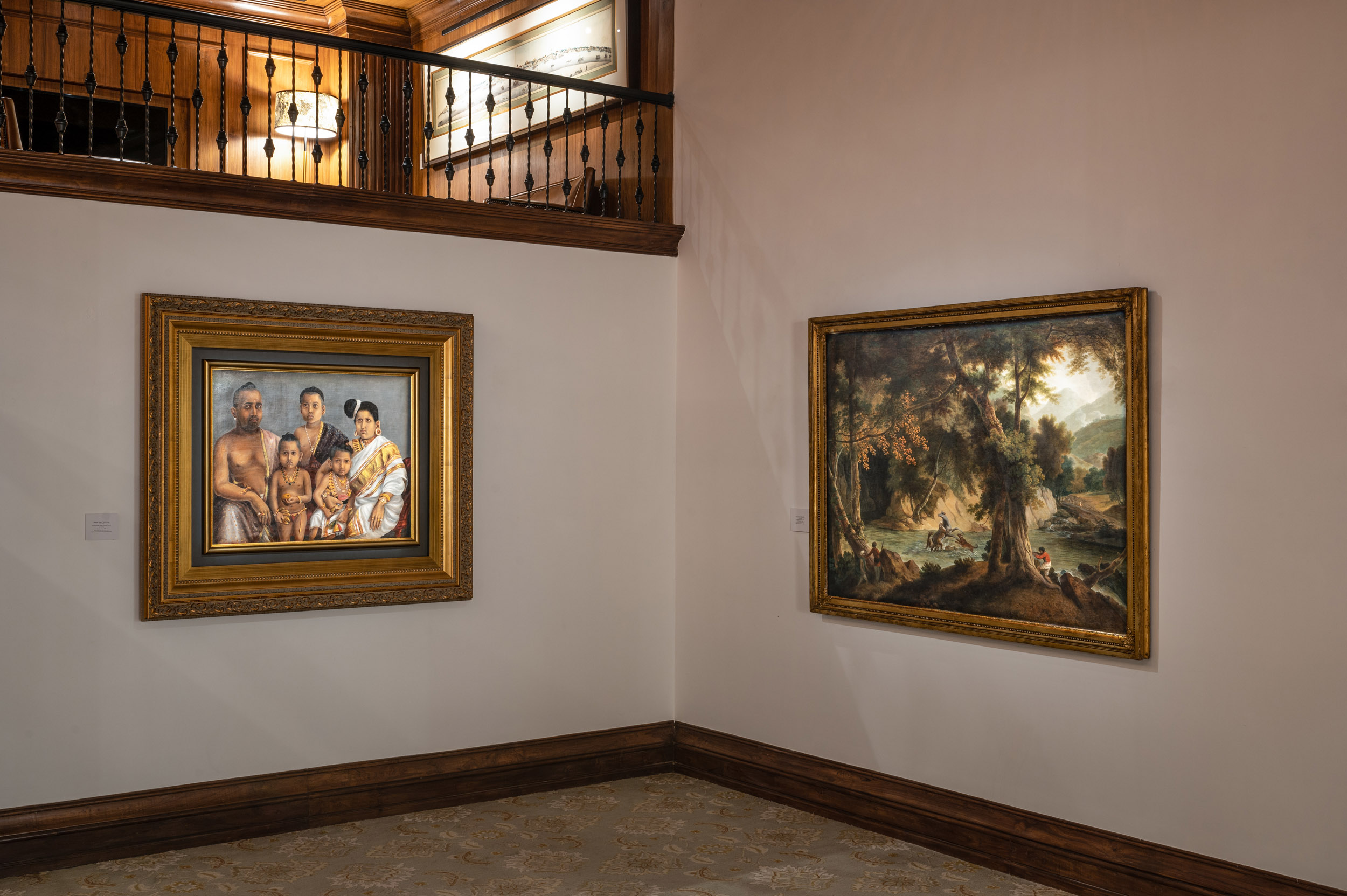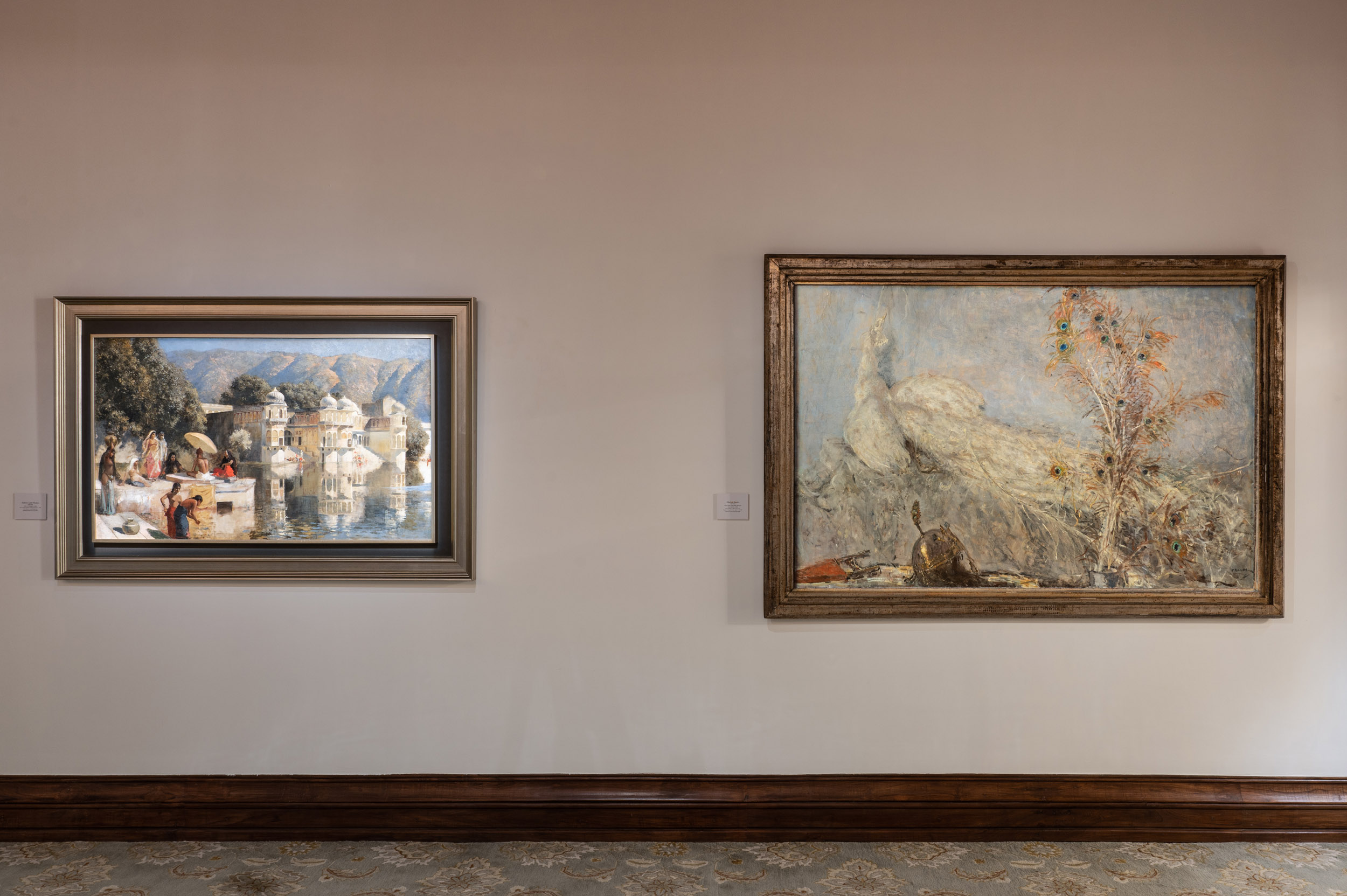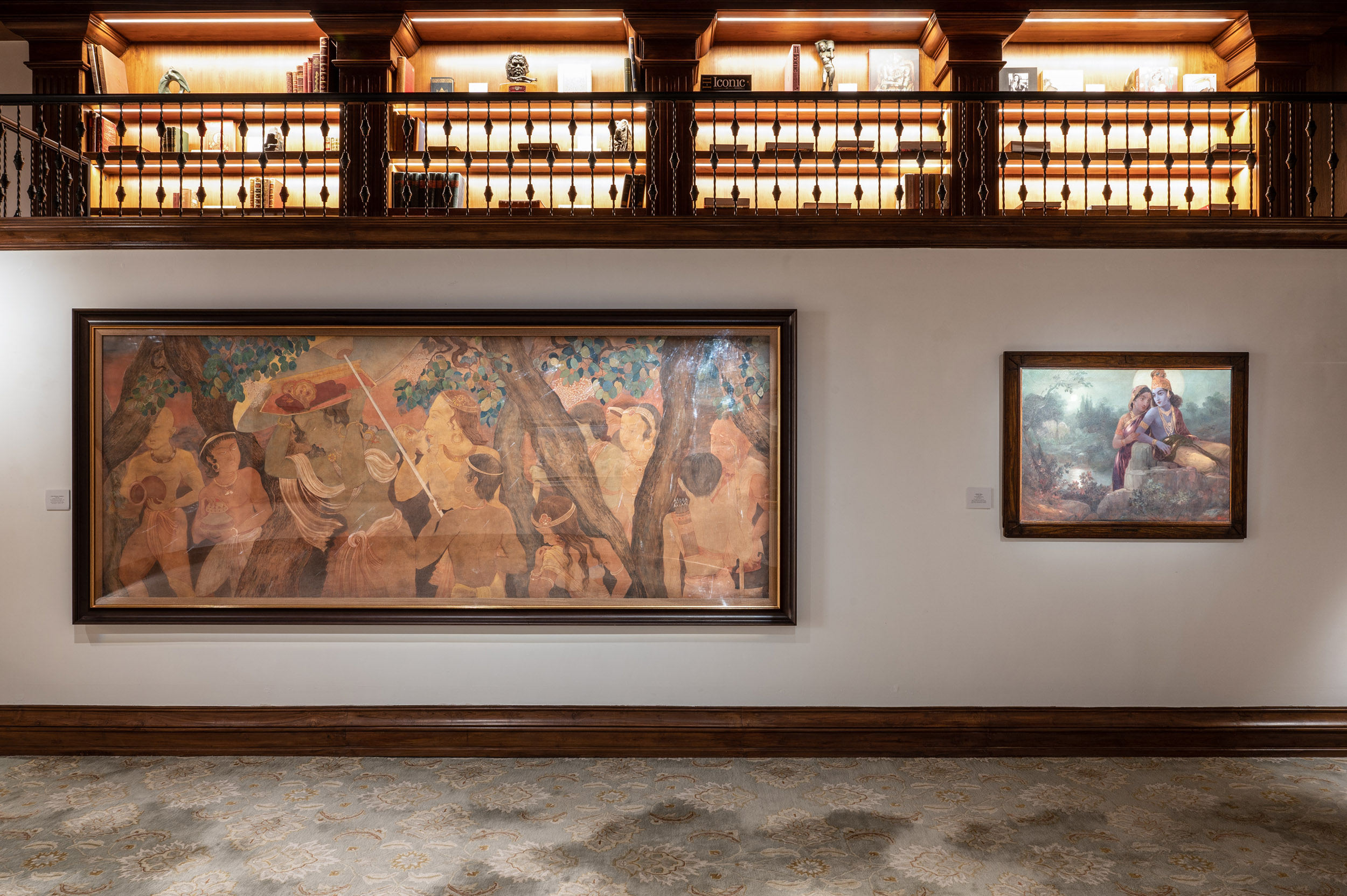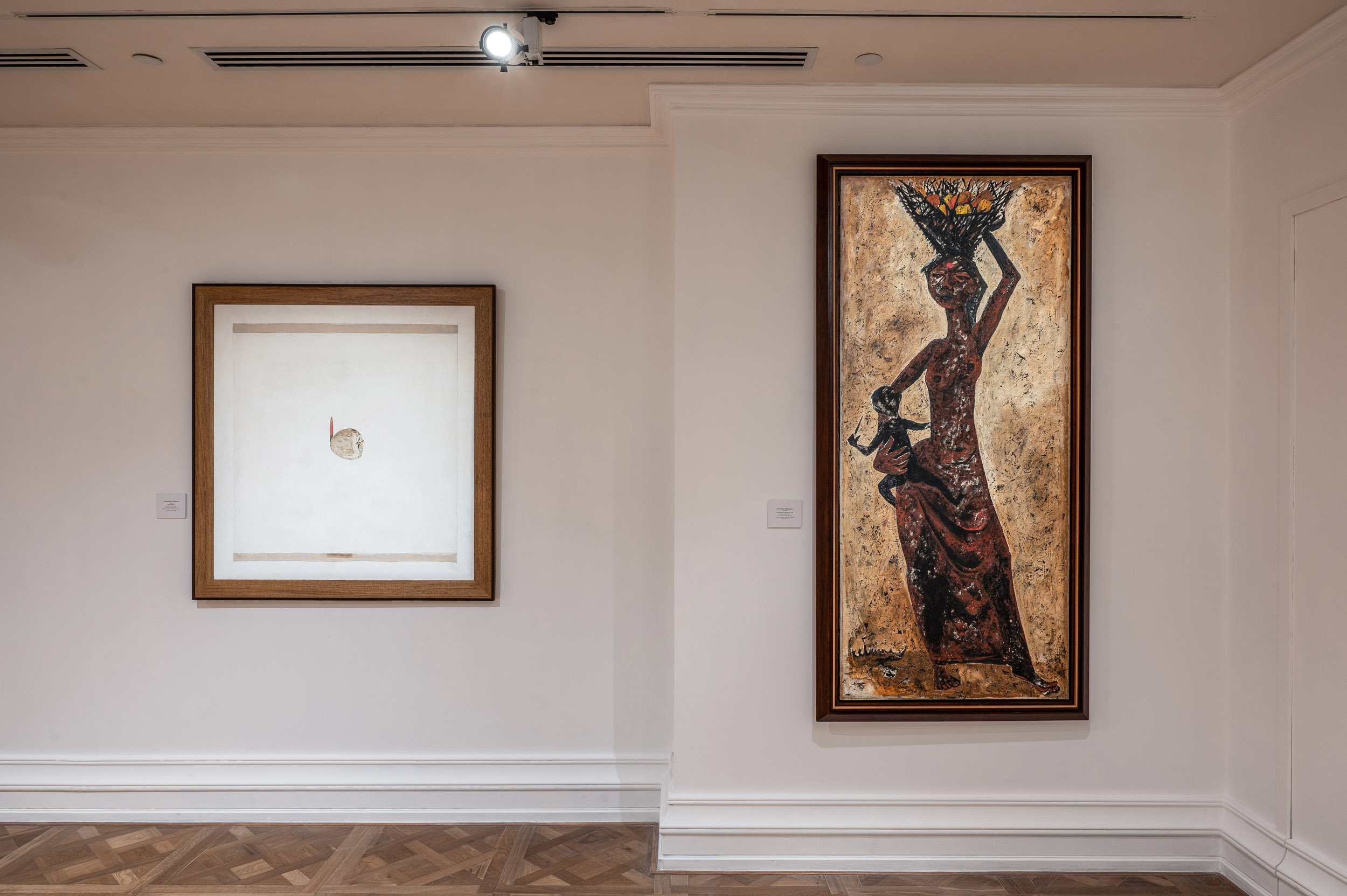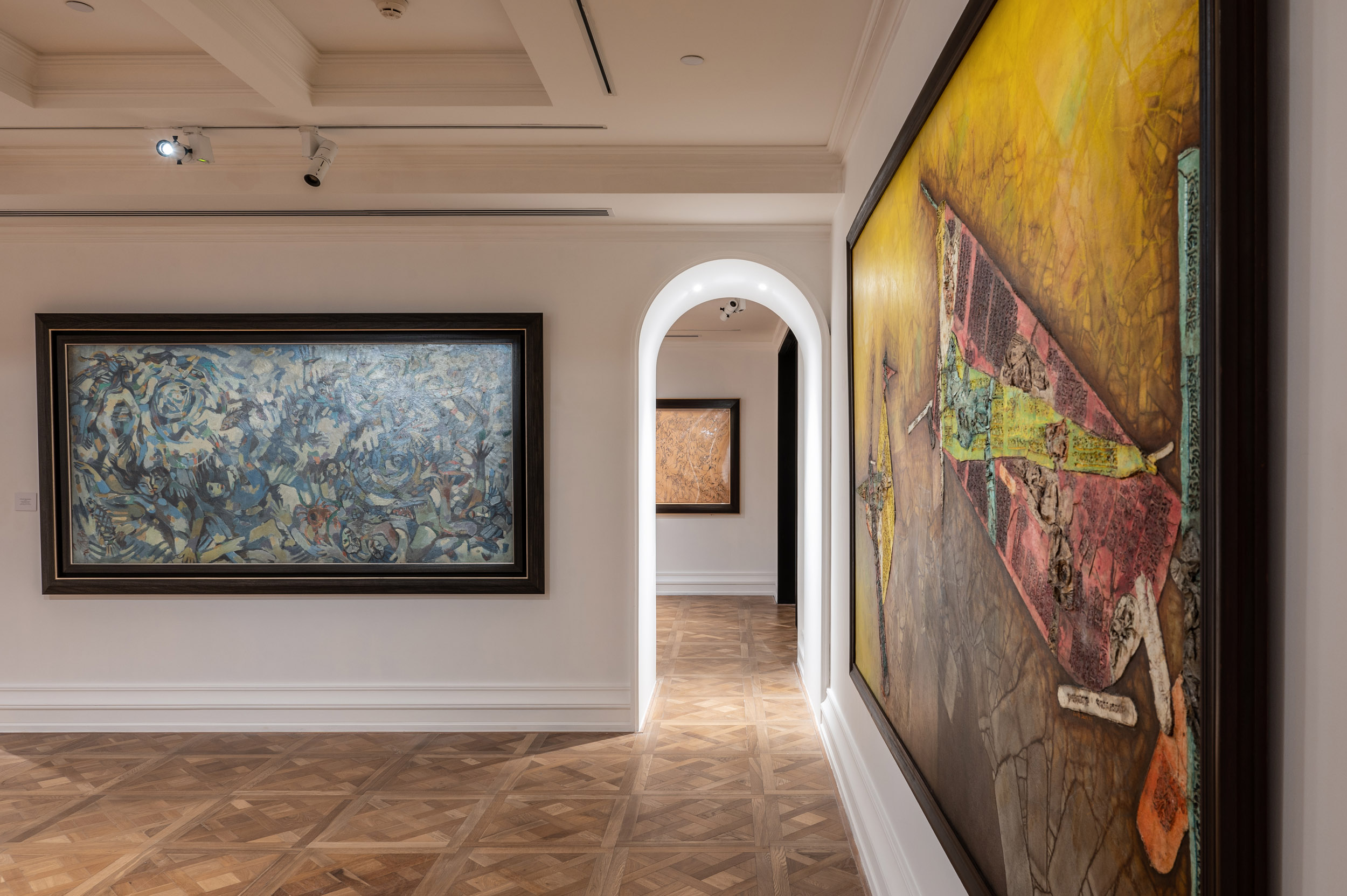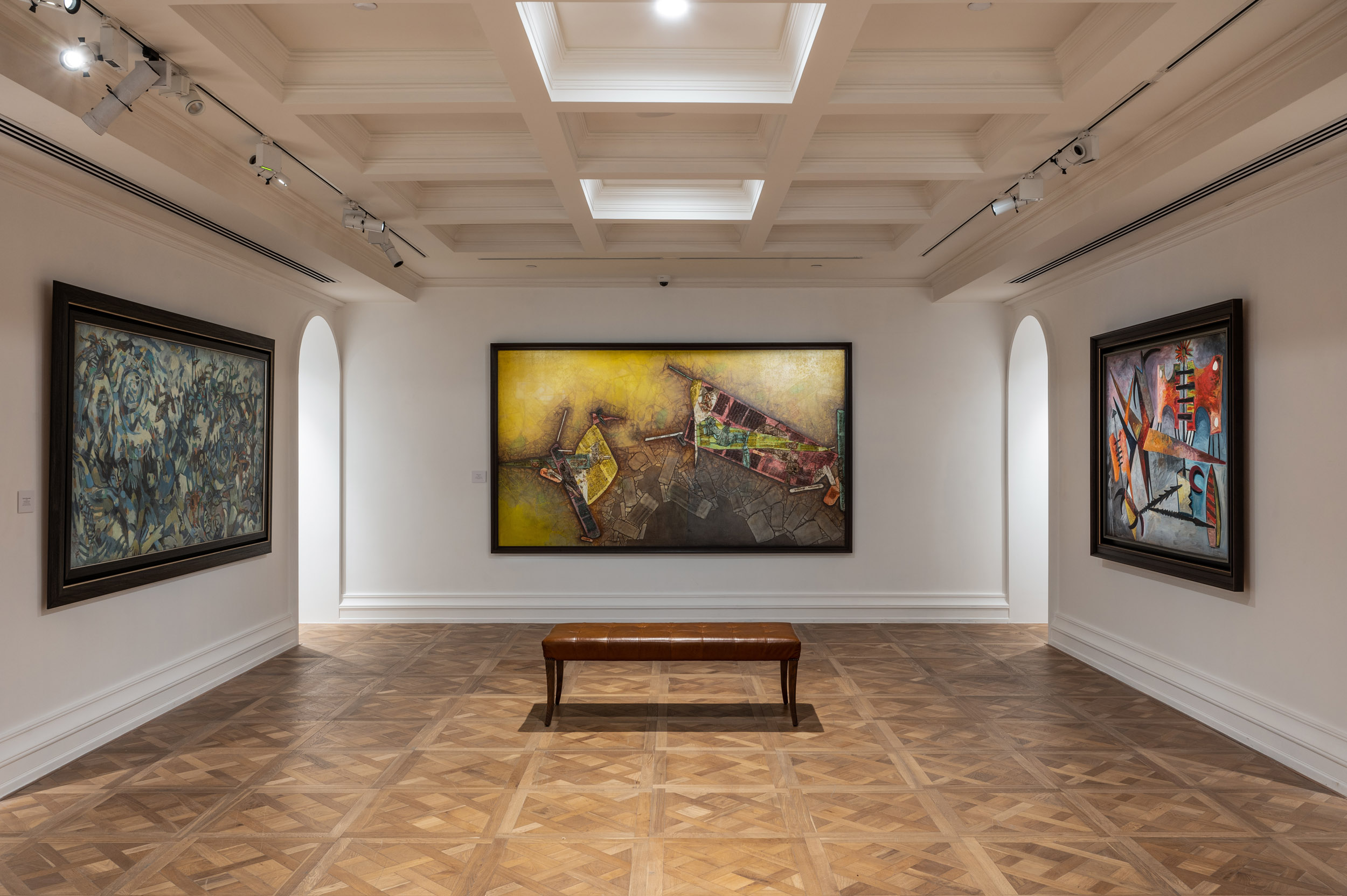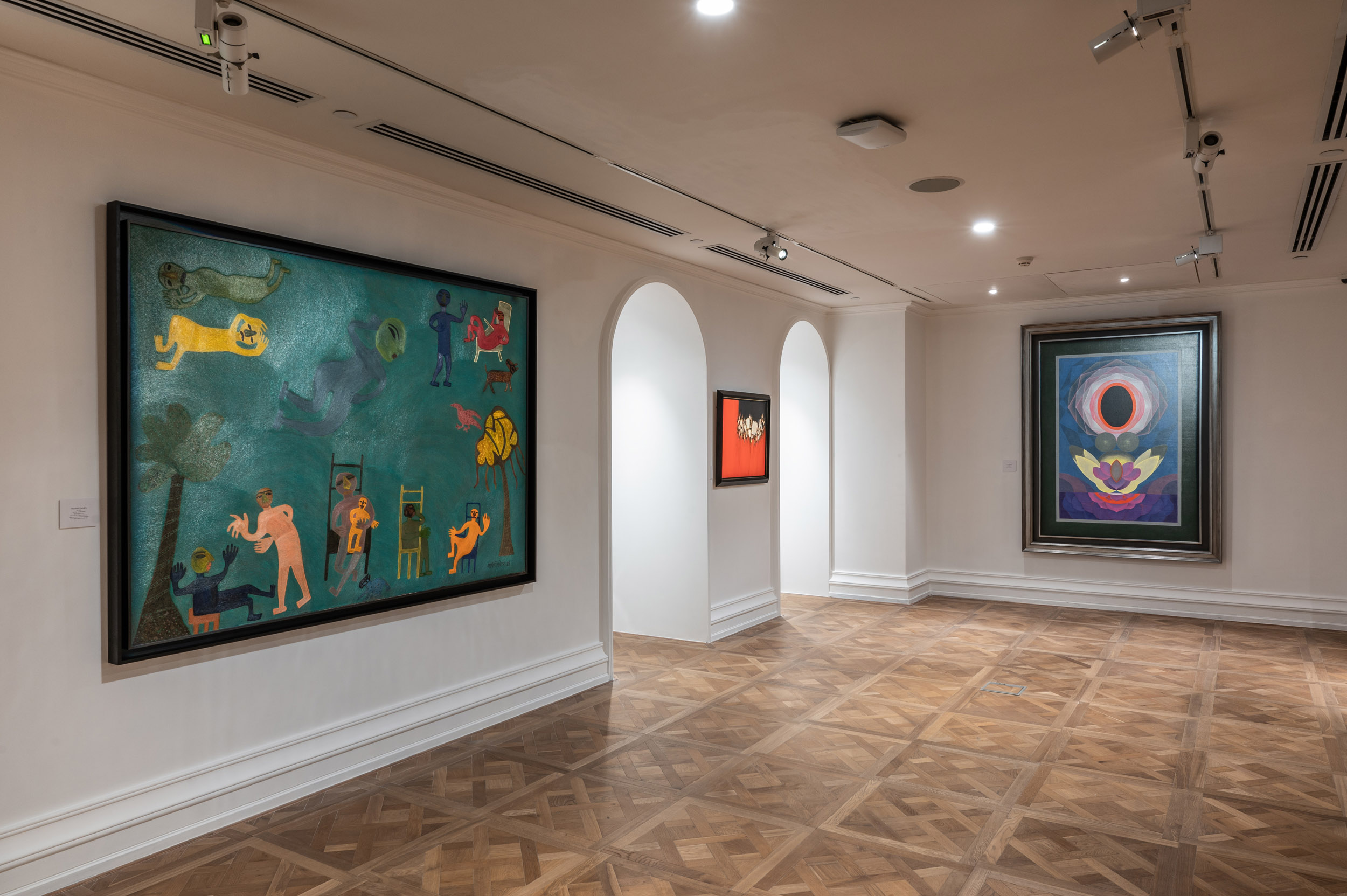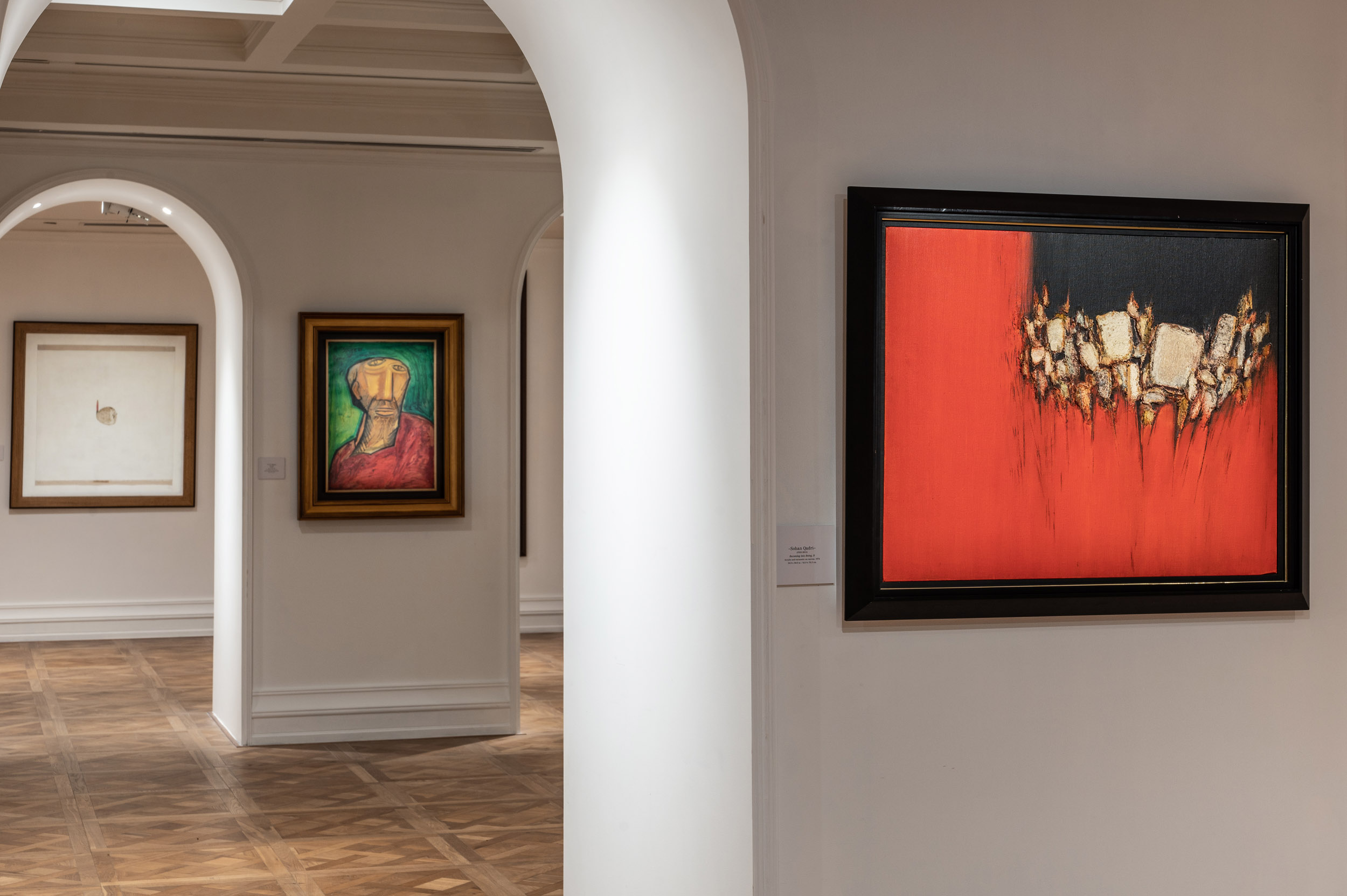 exhibition video