1911 - 1977
K. C. S. Paniker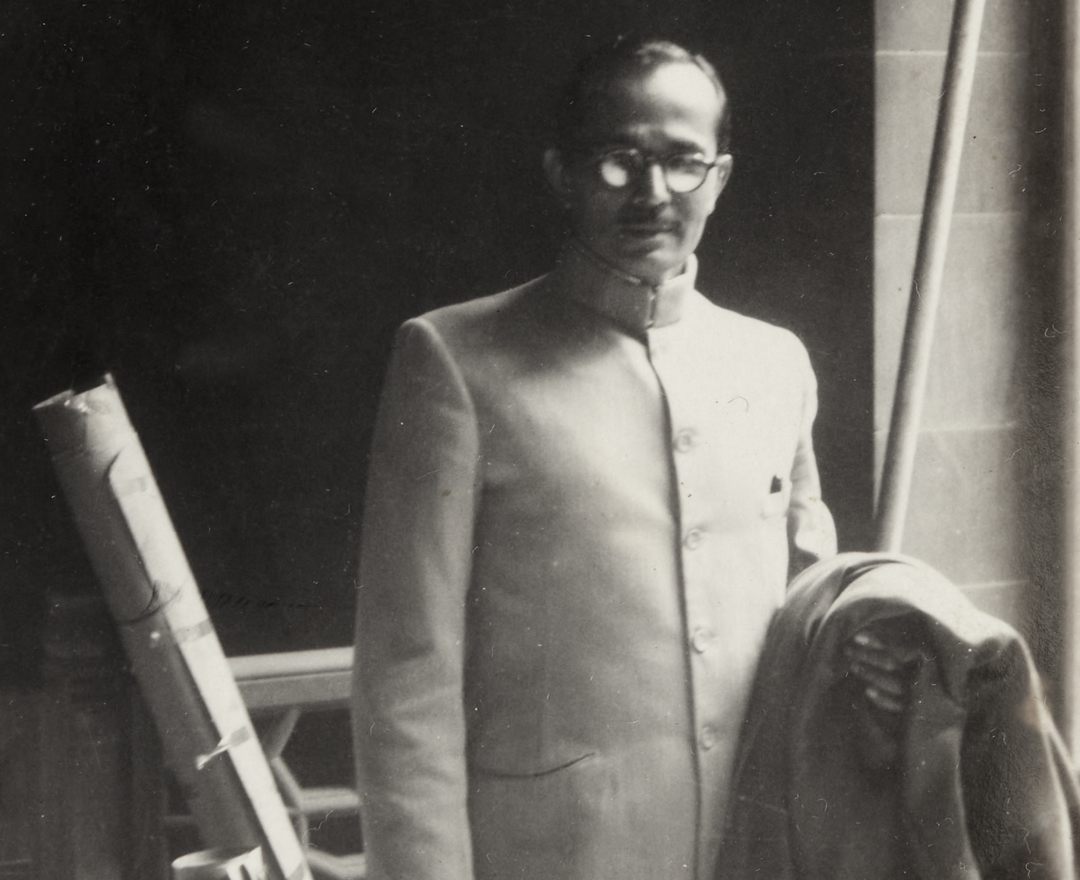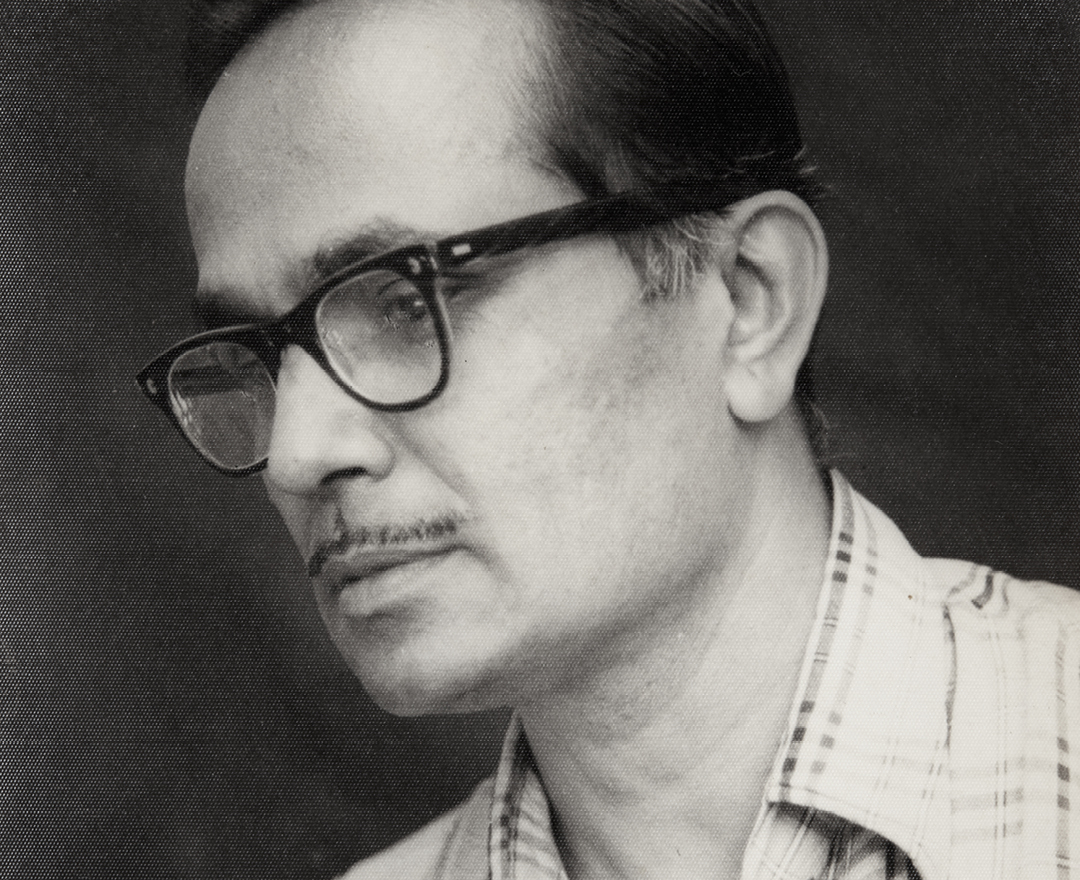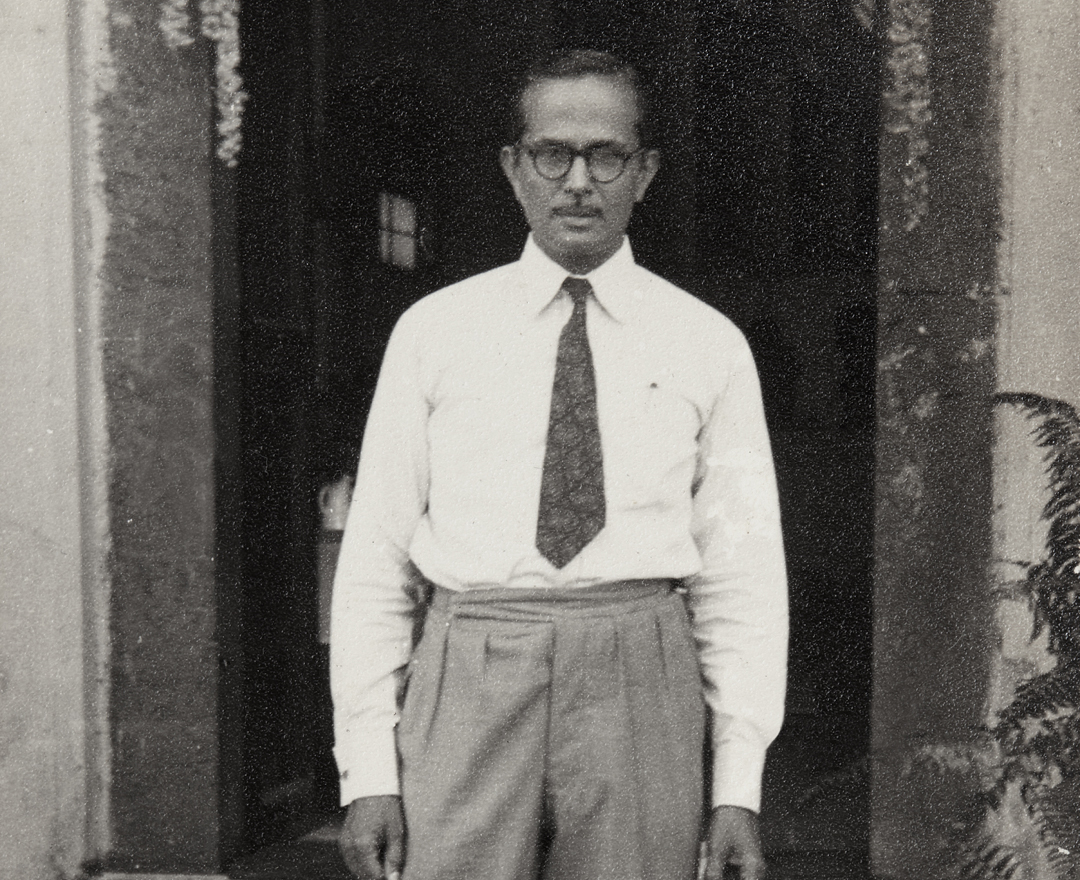 K. C. S. Paniker, a towering personality in the world of Indian modern art, is remembered for spearheading the Madras Art Movement and founding the Cholamandal Artists' Village on the outskirts of Madras in 1966.
Born in Coimbatore on 31 May 1911, Paniker studied in Kerala and, briefly, at Madras Christian College. He forsook studies for a job in the Post and Telegraph Department, where he worked for five years, and later as an insurance agent. But he had been painting watercolours as early as 1922, and had begun showing regularly from 1928 at the all India exhibitions of the Madras Fine Arts Society.
As a teenager, Paniker watched D. P. Roy Chowdhury painting by the pavement before the Government College of Art and Craft on Poonamallee High Road, Madras. At the age of twenty-five in 1936, Paniker gave up his job to join the college, graduating with a diploma in 1940.
Soon after his graduation, he was appointed a painting instructor at his alma mater, where he would later become the principal in 1957, a position he would hold for the next decade till his retirement. Drawn to the academic style in his early career, he renounced it in favour of indigenous styles and contexts to revolutionise painting methodologies in the art college, also setting up an artists' commune that continues to thrive in Chennai. His investigation into local calligraphy and metaphysical abstraction formed the basis of his mature art, resulting in his well-known series, Words and Symbols.  
'Release from limitations…can become a reality only when the Indian artist is really and truly tired of the present situation'
K. C. S. PANIKER
artist timeline
1911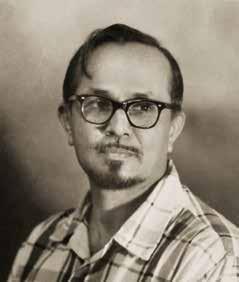 Kovalezhi Cheerampathoor Sankaran Paniker is born in Coimbatore, Tamil Nadu.
1918
Gives up his college education to take up a job with the Telegraph Department, and later joins the Life Insurance Corporation of India, to support his family after the death of his father.
1923
Begins painting at the age of twelve.
1928
Now seventeen, his work features in Madras Fine Arts Society's annual show.
1936-40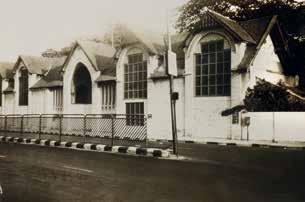 He is twenty-five when he begins his formal art education at the Government School of Arts, Madras. It is here that Paniker begins his fluid watercolour landscapes, drawing from the Kerala environment.
1941
He is appointed a teacher in his alma-mater.
1944
Paniker establishes the Progressive Painters' Association in Madras.
1944-53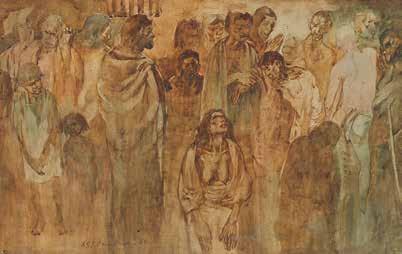 He experiments with post-Impressionism in the manner of Vincent van Gogh and Paul Gauguin. It is during this period that biblical references to Christ and Lazarus appear in his work. In these paintings, Paniker restricts the use of colour and suspends the form in a monochromic lucidity.
1953-54
His trips to the West make him aware of his position in the ideological struggle between the East and the West, invoking a desire to represent indigenous traditions as an Indian artist. He begins to interpret metaphysical and spiritual knowledge without being deemed traditionalist—instead, invoking global recognition.
1954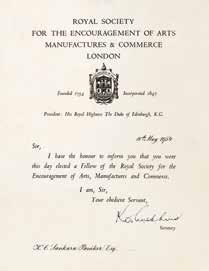 Paniker is nominated one of Nine Eminent Artists and made a member of the executive board of Lalit Kala Akademi, New Delhi. Travels to Paris where he meets Picasso. At a one-man show at India House, London, his work is criticised for lacking a deep 'Indian-ness'. Is made a fellow of the Royal Society for the Encouuragement of Arts, Manufactures & Commerce, London.
1955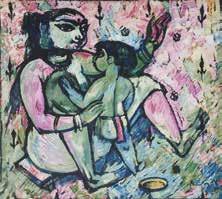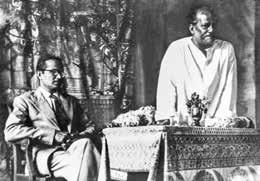 His painting, Life of a Malabar Peasant, highlights the role of the working class in the cultural imagination of India. He begins to reject Western hegemony, increasingly characterised by an enlargement of the head, elongated human figures, people in groups, and a dark palette. They are similar to the artistic style of Jamini Roy in terms of figuration and perspective. He takes charge as vice-principal of the art school.
1956
His painting Lumbini or Life of Buddha marks his departure towards an increasingly philosophical disposition, using iconographic symbols of man in nature as represented by space. In terms of colour, his canvases became light and foggy with pinkish pigments.
1957
Is appointed principal of the Government School of Arts upon the retirement of D. P. Roy Chowdhury. His works are part of the national exhibition, Lalit Kala Akademi, New Delhi. He attempts to compose and mould figures in the style of Ajanta frescos in Blessed are the Peace-makers as part of his experimentation with the mural and sculptural traditions of India.
1958-59
Introduces figures for the first time into his geometricalised canvas.
1961
Participated in the VI Biennale de Sao Paulo, Brazil.
1962
Upgrades Government 'School' of Arts and Crafts to Government 'College' of Arts and Crafts, Madras.
1963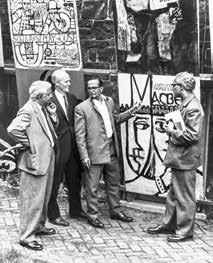 Represents the Indian delegation as a member at the World Art Congress, New York. Travel across America and holds discussions with artists as a guest of its State Department. Uses elements of Malayali script with diagrams, following Paul Klee, marking the onset of his abstract visual discourse.
1963 onwards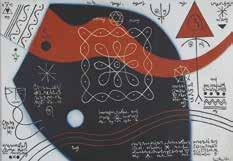 Begins his Words and Symbols series, using scriptural elements, including phrases and diagrams derived from scientific propositions or tantric diagrams such as the Hindu yantra (contraption). During this time, he understood his lines to be representative of words and symbols, synchronising the alphabet with the pictorial image. His works henceforth carry these symbols. Participates in the Tokyo International Exhibition, Japan Forms the Artists' Handicrafts Association.
1965
Participates in the Festival Hall Exhibition, London.
1966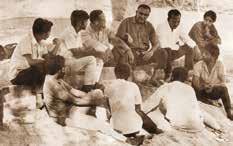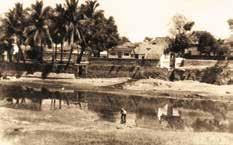 Establishes and nurtures Cholamandal Artists' Village, just outside Madras, to bring together the practices of art and craft and provide an alternative, self-dependent source of income for artists, as well as to create a new community practice.
1967
Participates in Venice Biennale, Italy. Wins the national award of the Lalit Kala Akademi, New Delhi. Retires from the Government College of Arts and Crafts, Madras.
1968
Participates in the first International Triennale, New Delhi.
1970
Participates in the second International Triennale, New Delhi.
1976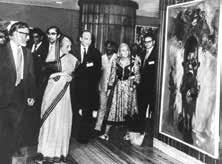 Creates a work especially for an exhibition organised by the Indian Pugwash Society that is viewed by Prime Minister Indira Gandhi. Participates in the third International Triennale, New Delhi. Is elected fellow of Lalit Kala Akademi.
1977
Passes away in Madras on January 15.
2008
Is part of the 'Modern India' exhibition organised by Institute Valencià d'Art Modern and Casa Asia, in collaboration with the Ministry of Culture at Valencia, Spain. Is featured in DAG's ground-breaking 'Madras Modern: Regionalism and Identity' exhibition featuring artists associated with the Madras School of Art and Cholamandal Artists' Village.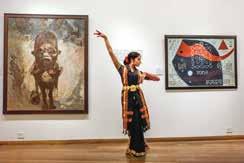 'Indian Abstracts: An Absence of Form'
DAG, New Delhi, Mumbai, New York, 2014-15
'Manifestations XI: 20th Century Indian Art'
'Madras Modern: Regionalism and Identity'
'Navrasa: The Nine Emotions of Art'
DAG, Mumbai, New Delhi, 2020
'Home is a Place: Interiority in Indian Art'
Sri Chitra Art Gallery, Thiruvananthapuram
Cholamandal Artists' Village, Chennai
S. Nandagopala Private Collection, Chennai
The Sunday Express Magazine