1890 - 1964
Asit Kumar Haldar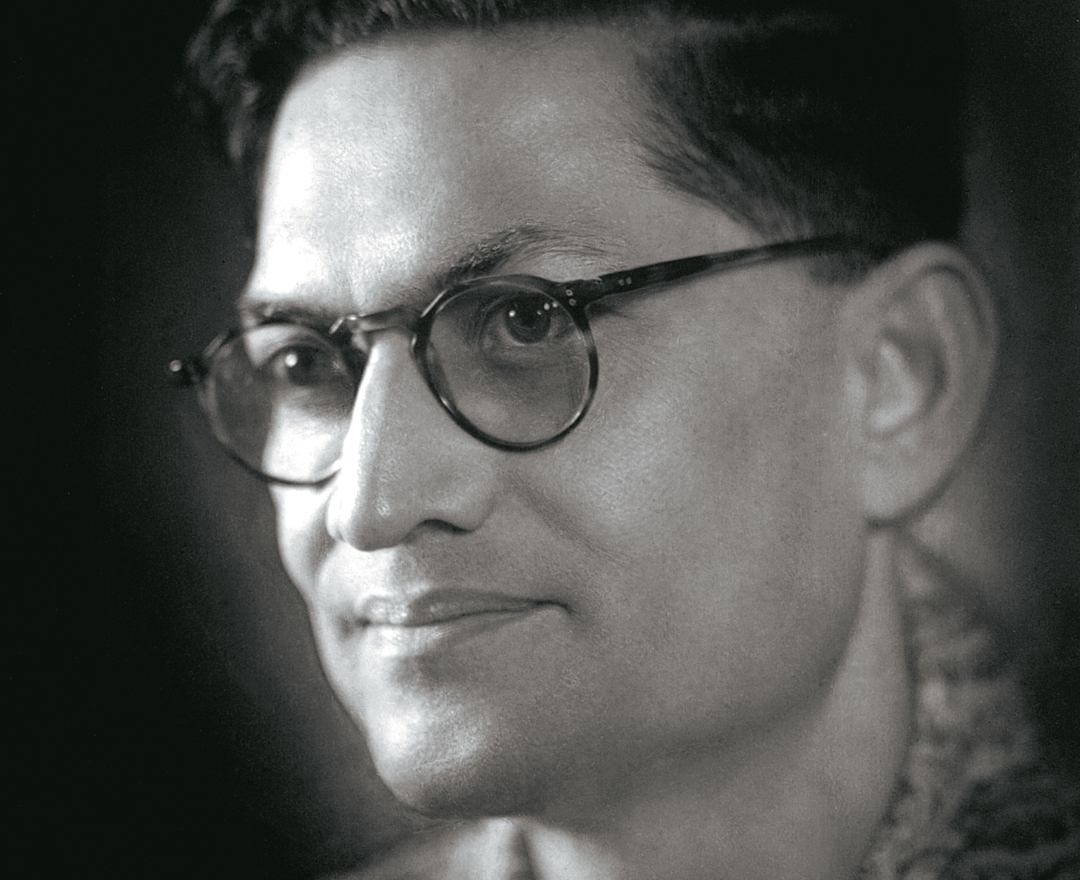 Born on 10 September 1890, at the Tagore mansion in Jorasanko, Calcutta, Asit Kumar Haldar was initiated into art by a traditional patua, Jhareshwar Chakravarty.
A grand-nephew of Rabindranath Tagore, Haldar later trained under Abanindranath Tagore at the Government School of Art, Calcutta. He learned clay modelling from traditional artists Jadunath Pal and Bakkeshwar Pal, and sculpture from Leonard Jennings.
A major artist of the revivalist Bengal School, Haldar experimented with different styles before evolving his own, and painted several series such as the History of India, Life of the Buddha and Rubaiyat of Omar Khayyam. Linking metaphors and allegories, he raised illustrative art in India to a level of languid beauty never before achieved. Haldar's washes stood out for an attenuated delicacy and unusually large sizes. One of the several artists to copy the Ajanta cave paintings under Lady C. J. Herringham, Haldar also worked on copying the Jogimara and Bagh cave paintings in present day Chhattisgarh and Madhya Pradesh respectively.
Haldar taught at the Visva-Bharati University, Santiniketan, from 1911-23, becoming the first principal of the university's fine arts faculty, the Kala Bhavana, and, later, principal of the College of Arts and Crafts, Lucknow. During his stay in Santiniketan, he designed sets and acted in plays by Rabindranath Tagore. In 1934, Haldar was elected a fellow of the Royal Society of Arts, London, and conferred the title of Rai Sahib by the colonial British government. He passed away on 13 February 1964, in Lucknow.
'Haldar tried to rediscover the canons of Oriental Art through his works—the line, the form, the colours, and above all the spirit. His paintings have a strong poetic content and a high emotional value'
B. P. KAMBOJ
The 'Manifestations' series of 20th Century Indian Art, Editions VI, XI
DAG, New Delhi, 2012; Mumbai, 2014; New York, 2016
'Indian Divine: Gods & Goddesses in 19th and 20th Century Modern Art'
DAG, New Delhi and Mumbai, 2014
'Indian Portraits: The Face of a People'
DAG, New Delhi, 2013; Mumbai, 2014
'Navrasa: The Nine Emotions of Art'
DAG, Mumbai and New Delhi, 2020
National Gallery of Modern Art, New Delhi
Allahabad Museum, Prayagraj
Victoria & Albert Museum, London