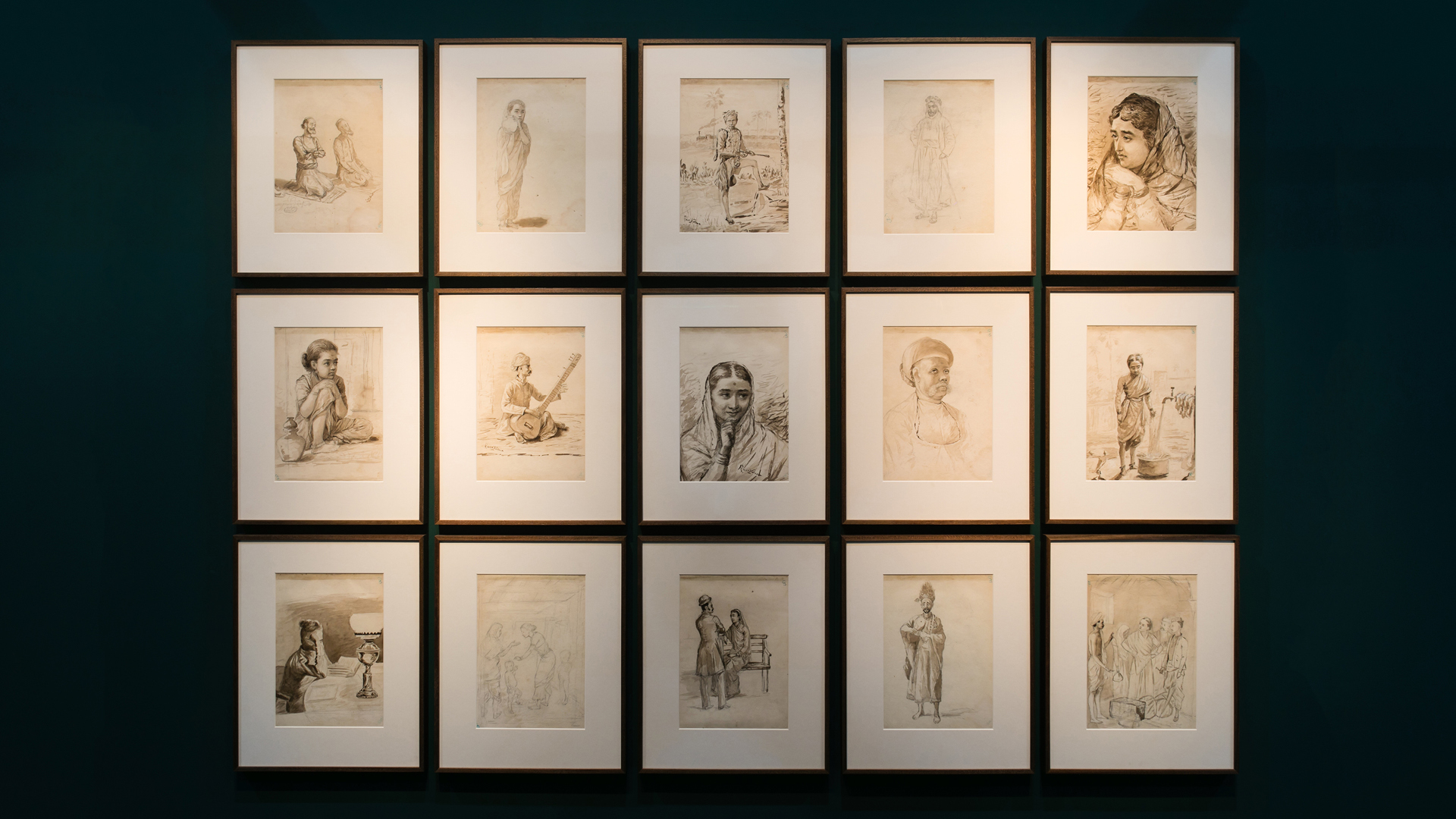 About DAG
India's most respected art company began its journey not as an art gallery but as an art institution right from its very inception, choosing to build up a formidable inventory of works by Indian artists from the nineteenth century onwards. In acquiring artists' studios and estates, it paid homage to their legacy and created a large pool of twentieth century artists and artworks that, taken together, tell the story of Indian art through iconic exhibitions curated to provide art historical overviews and document India's tryst with modernism.
In the almost three decades since DAG's foundation, the Indian art world has seen far-reaching changes in which the company has played a stellar role. Its pathbreaking exhibitions have brought to the fore important artists neglected through the passage of time. It has documented critical art movements and collectives. New generations of art lovers have been able to reclaim the inheritance of forgotten masters thanks largely to support from DAG through curations at its galleries as well as participation in international art fairs and support to biennales and other art-related events and collaborations. These include critical alliances with museums and cultural institutions in India and abroad.
At the heart of DAG's programming is an ongoing research curriculum responsible for lending support to art writers and curators, a rigorous publishing calendar with an impressive library of books that document Indian art history, workshops to engage the public—particularly school children and the specially-abled—in art-related workshops, commissioning of videos and films in relation to artists and their work, and engagements with artists, critics and the art community at large. DAG's contribution to the understanding and dissemination of Indian art remains without parallel.
An important aspect of DAG's collaborative efforts has been to work with institutions and museums, whether thorough the loan of its works for the purpose of exhibitions, or for establishing comprehensive public-private museum exhibitions such as those it had undertaken at Delhi's Red Fort (Drishyakala) or Kolkata's Old Currency Building (Ghare Baire) with Archaeological Survey of India. Set up as museums, these exhibitions ran for periods of three years and two years respectively and had an amazing response from viewers. DAG has also run exhibition programmes with the National Gallery of Modern Art, the Bhau Daji Lad Museum in Mumbai, as well as at Jawahar Kala Kendra in Jaipur, the Lalit Kala Akademi in Chandigarh, and other important institutions.
DAG's galleries are located in New Delhi and Mumbai in India, and in New York in U.S.A.
A BRANDING
HISTORY OF DAG
When DAG launched, in 1993, building a brand was not its immediate priority. Delhi Art Gallery soon became a familiar name among art-lovers—and has so remained despite a corporate brand identity that is based on the acronym DAG (pronounced 'D.A.G.' and not, as some assume 'Dag').
Delhi Art Gallery sufficed for the gallery frontage till Ashish Anand took on the responsibility of ensuring that gallery exhibitions were to be accompanied by well-researched catalogues by prominent scholars. This change involved working with book designers and resulted in the earliest of the company's branding exercises towards the late 1990s that found its way on the spines of its books as well as on all official stationery. Companies the world over make minor changes to the branding as they evolve but a firm push to establish the gallery brand by emphasising the acronym in an attempt to address the company as DAG rather than the full name began around the mid-2000s.
With the launch of DAG's gallery in New York (2015) Delhi Art Gallery, even as a qualifier, now felt provincial for a company with global aspirations. Therefore, the full name was dropped, but to ensure that DAG was associated with art, it was replaced with 'Modern'. DAG Modern thus became the new identity for the company and gained quick recognition and currency.
With its twenty-fifth anniversary looming in 2018, DAG decided that it required a makeover, adjusting to changes as they had been made way to newer realities and growth. The company Landor Associates was hired to redesign the group's identity, and a new logo emerged that uses only DAG with no qualifiers. The specially designed sans serif font is a solid black that is off-centred under a large circle in black that lends itself to several interpretations the most apparent being the world or the source, but it is recognisable and modern. It has formed the core of DAG's identity since, emblazoned across its galleries, publications and branding.
Ashish Anand,
CEO & MD
A visionary who has led DAG since its inception, Ashish Anand has singularly shaped India's largest art company that was set up in 1993.
Anand joined the company in 1996 as a self-taught entrepreneur who set about building South Asia's most formidable art collection, creating an unparalleled repository for DAG.
The company, under Anand, has grown into a multi-location presence with prestigious galleries in New Delhi, Mumbai, and New York, partnerships and collaborations with national cultural institutions and museums, and a major resource for curators, scholars, and researchers. He is dedicated to the democratisation of art, a pursuit that remains close to his heart.
Anand's quest for excellence in every sphere of promoting art and artists springs from a keen eye and an emphasis on international best practices and experiential learning. It is his belief that art is a cultural treasure of which he is a mere custodian. His pioneering interventions in the Indian art world have seen forgotten masters being restored to their deserved legacies and the retrieval of schools and styles of art from the past being resuscitated for future generations to enjoy as part of their cultural history.
Named 'Collector of the Year' by India Today in 2017 and recognized as an authority on Indian art by the global art community, Anand continues to dedicate his time and life to the single-minded pursuit of art advocacy, support, and conservation.