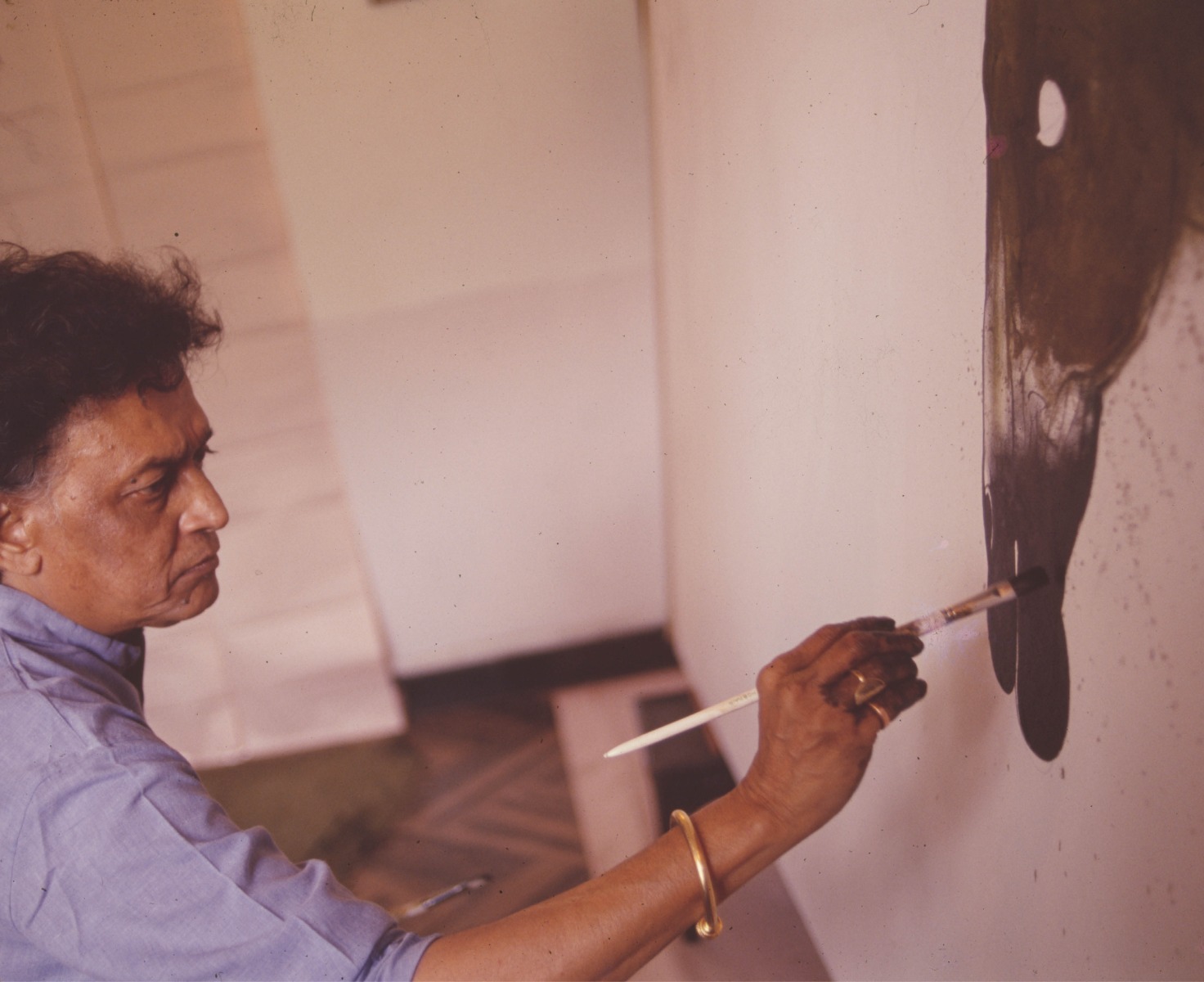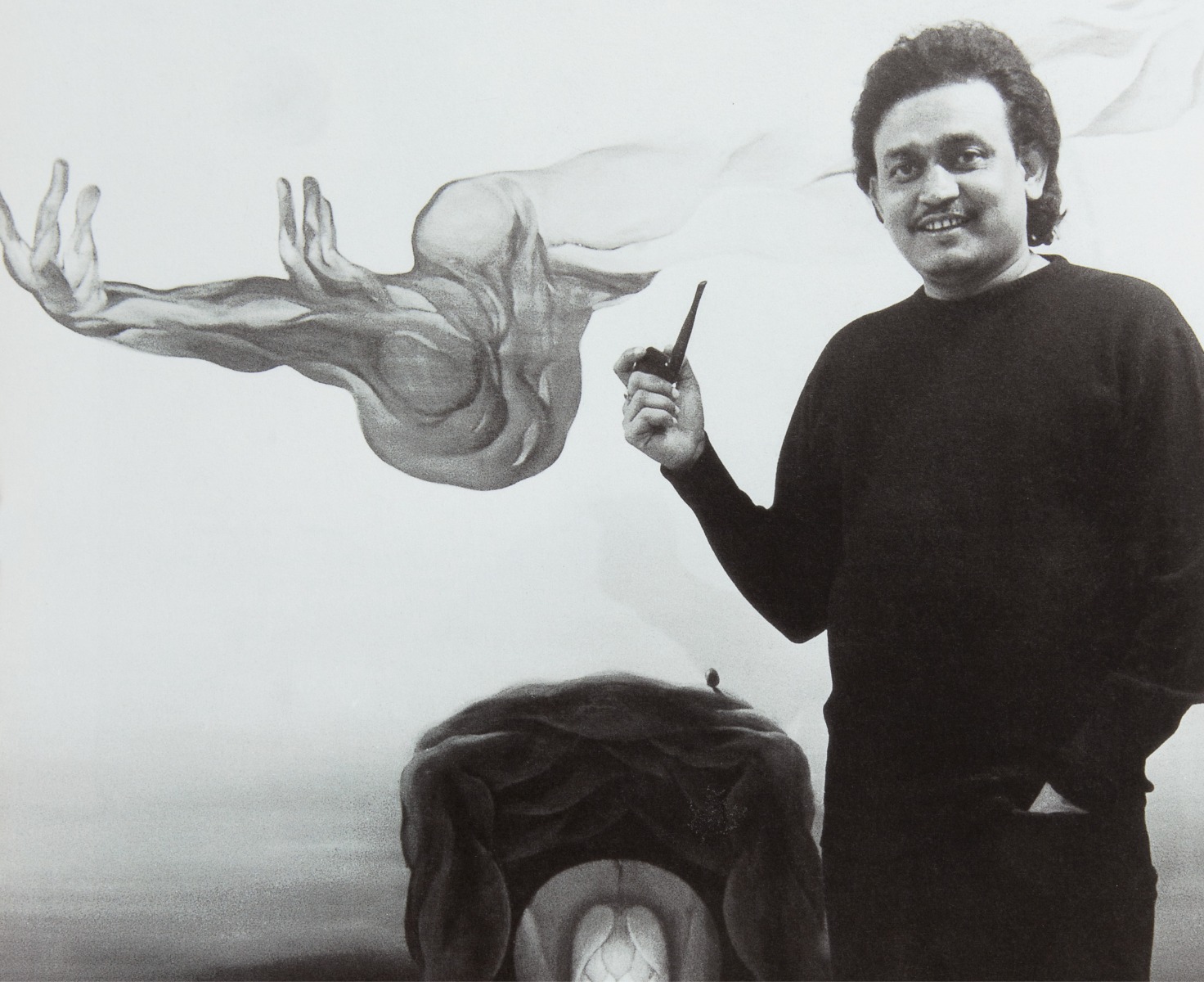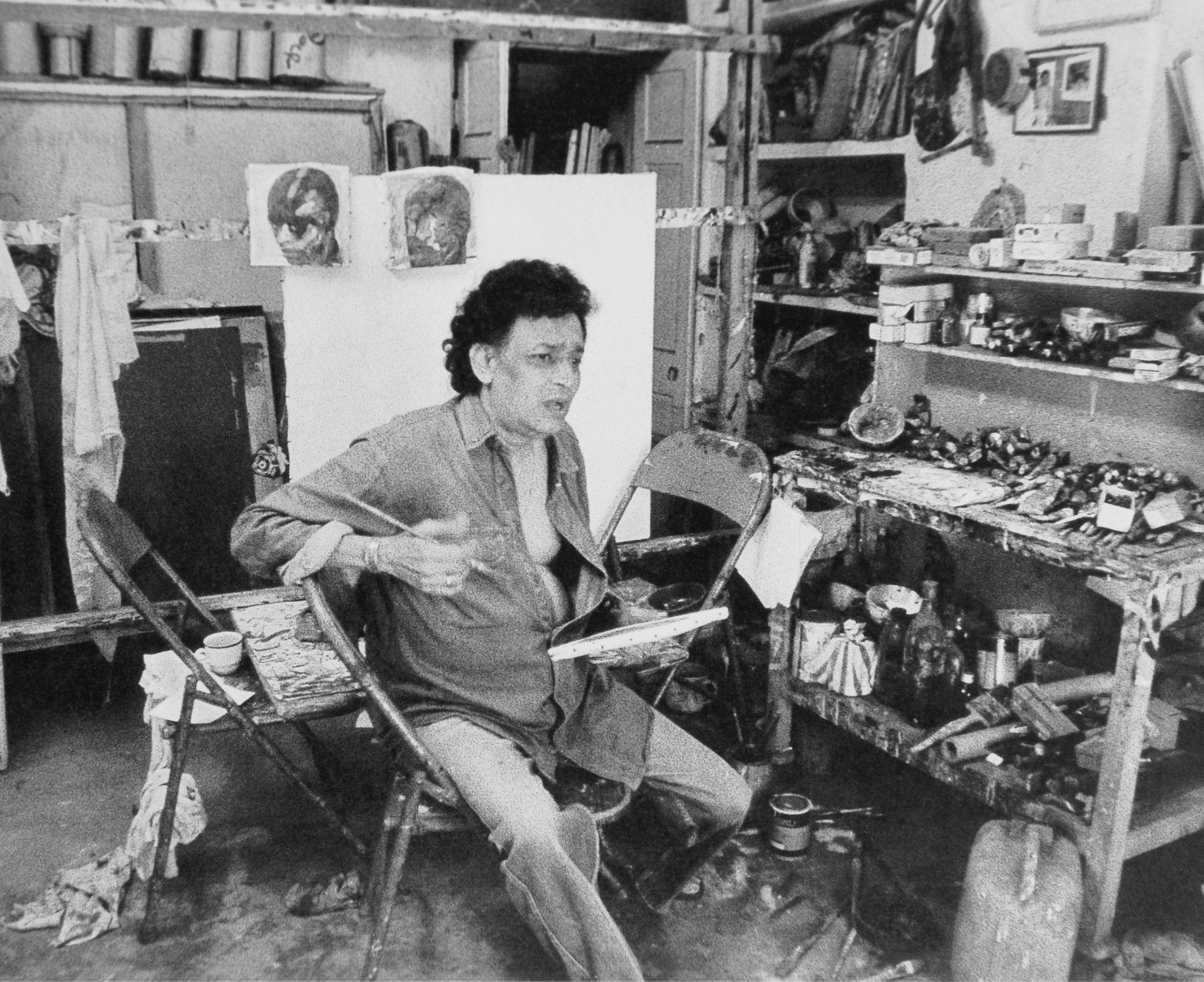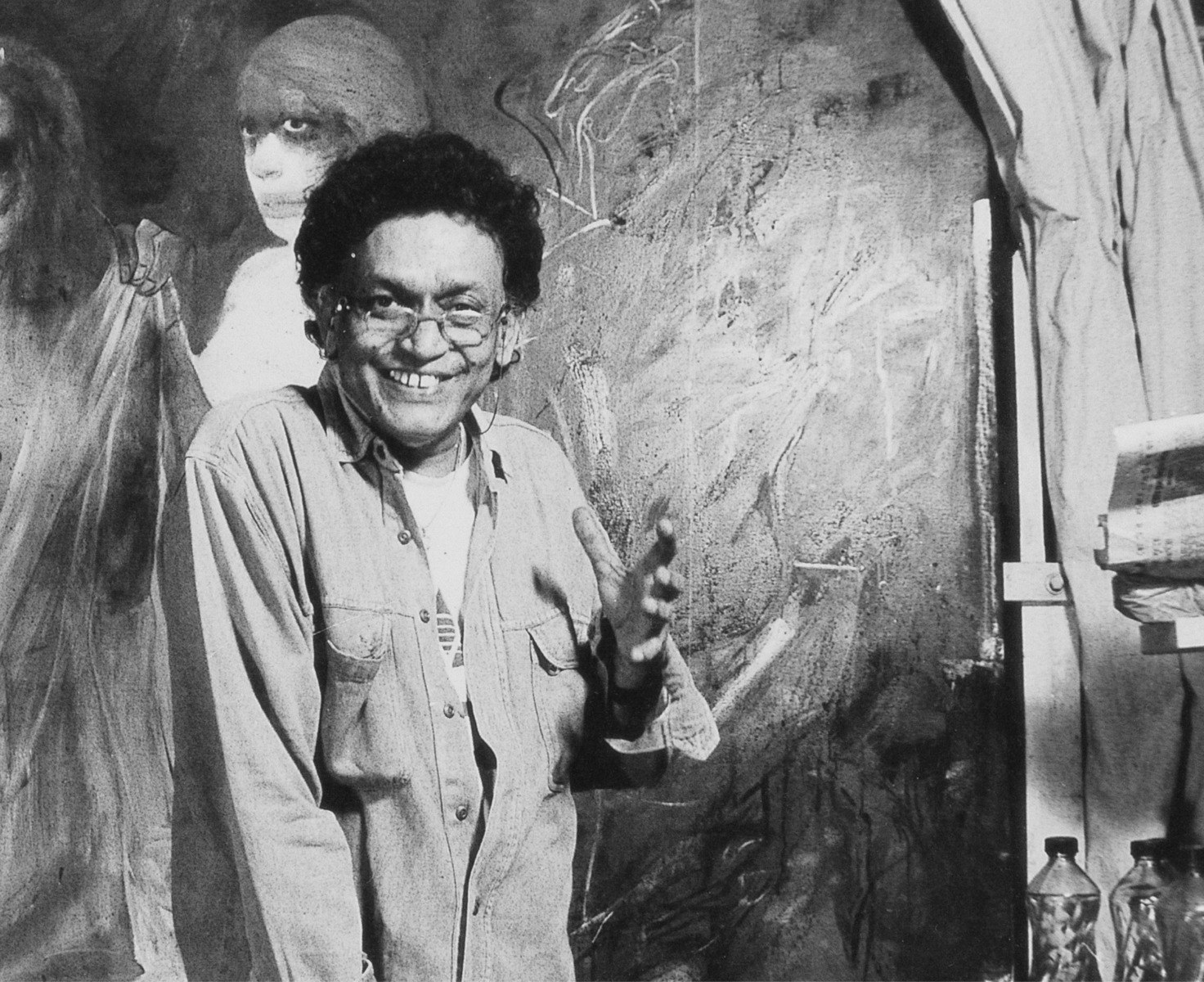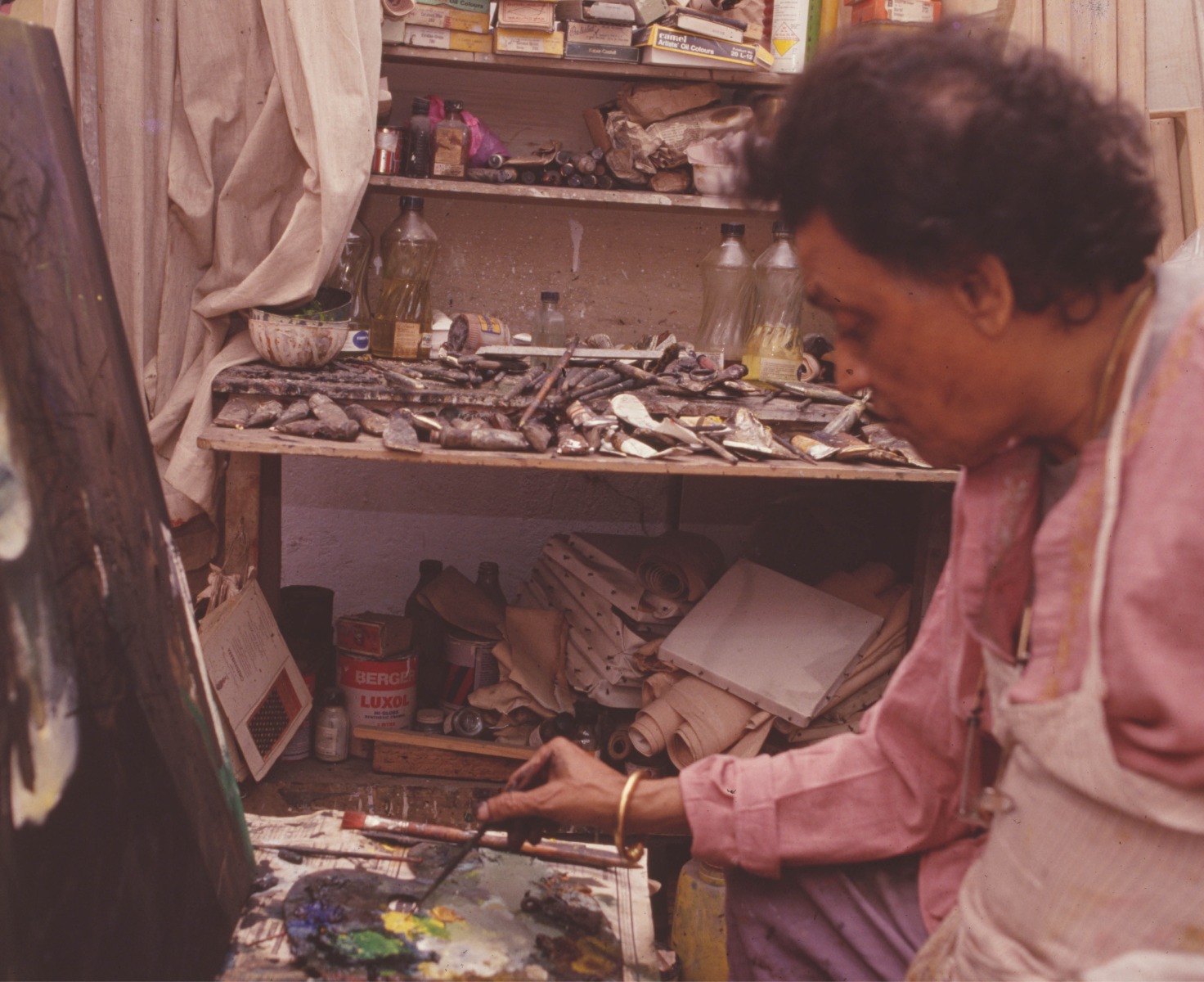 One of India's most important post-modernist painters, Sunil Das is known for his iconic drawings and paintings of horses and bulls.
He rose to prominence early when he became the only Indian artist to win the Lalit Kala Akademi's national award while still an undergraduate student, in 1959.
Born on 4 August 1939 in Calcutta, he joined the city's Government College of Arts and Crafts in 1955. Later, on a French government scholarship, he went to study at École Nationale Supérieure des Beaux-Arts in Paris, where he also trained with S. William Hayter and Krishna Reddy at Atelier 17.
Between 1950 and 1960, Das created thousands of drawings of horses. He spent hours at the stables of Calcutta's mounted police, studying horses and making sketches. While in Europe, Das visited Spain and after witnessing a series of bullfights, made several drawings and paintings of bulls. His flawless drawings capture the speed, power, and energy, of these equines and bovines, symbolic of the energy, aggression, and power, of modern times and of his own untamed youthful spirit and a sense of liberation.
Das also created a series to represent the pressures women are subjected to, in an almost surreal manner. F. N. Souza once said about Das's work: 'His paintings are often about death and horror… [He is] a master of the horrific in art.' Experimenting with techniques, mediums, and styles, throughout his career, Das passed away in Kolkata on 10 August 2015.
'Sunil kept a fine balance between what he would do with all the skills he had
mastered and what he would dare to do'
MANASIJ MAJUMDER
artist timeline
1939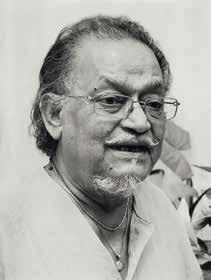 Is born on 4 August in Calcutta.
1959
Wins the national award from the Lalit Kala Akademi for his painting, Horses. Graduates from the Government College of Arts and Crafts scoring the highest marks in every subject.
1960
Is awarded gold medals by Calcutta University, Government College of Arts and Crafts, as well as Academy of Fine Arts, Calcutta. Is a founder member of the Society of Contemporary Artists, Calcutta.
1960-63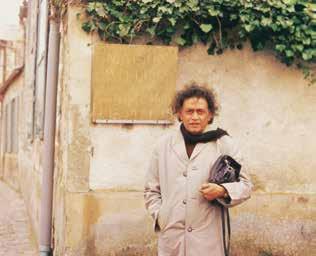 Goes to Paris to study at École des Beaux-Arts on a French government scholarship. Also studies graphic art at Atelier-17.
1961
Exhibits at Salon de la Jeune Peinture and Gallery Dean la Found, both in Paris.
1962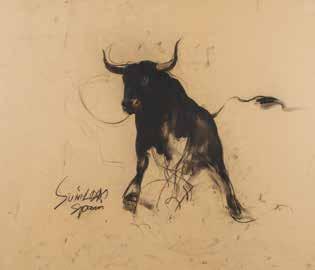 His works are exhibited at the Maison de Ministère des Affaires Étrangères, Paris. Has solo exhibitions also at Gallery Foyer des Artists, Paris, and Gallery Jean Lafond, France. Travels to Spain, studies original works by Picasso and Goya. His fascination for bullfights is reflected in his bull paintings hereafter.
1965-99
Joins Weavers' Service Centre under the Ministry of Textiles' Handloom Division, retiring from it in 1999 as director of the design department.
1963
Solo exhibition at Gallery Maison des Beaux-Arts, Paris. Becomes a member of la Sociète des musées Nationaux d'Art Moderne, Paris.
1964
Solo exhibition at All India Fine Arts and Crafts Society, New Delhi.
1965
Has several exhibitions in New Delhi, at All India Fine Arts and Crafts Society, Dhoomimal Art Gallery, and Kunika Chemould.
1967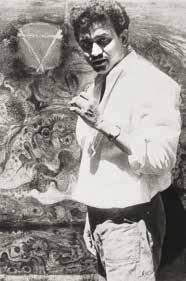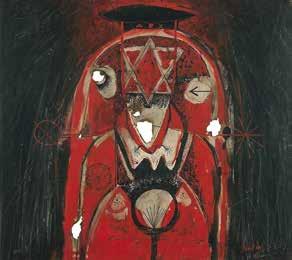 Exhibits at the Progressive Painters' Association, Madras. Begins work on his Tantra series, reflecting his interest in ritual art and materials.
1967-68
Solo exhibition at the Birla Academy of Art and Culture, Calcutta.
1971
Exhibits at Heidelberg, German Democratic Republic.
1972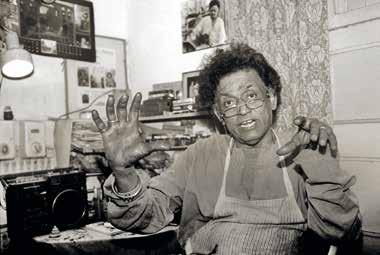 Solo exhibition 'Musafir' at Birla Academy of Art and Culture and U.S.I.S. Auditorium, Calcutta.
1974-75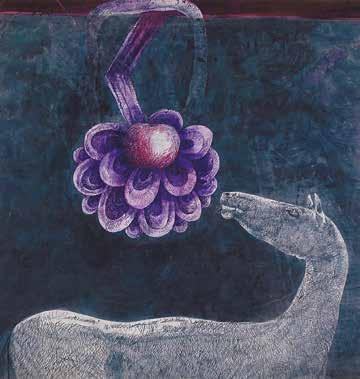 Works on his Apple series on the subject of temptation.
1975
Exhibits at Polker Gallery, New York.
1976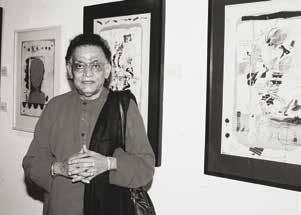 Exhibition, 'Sunil Das, '56 to 1976', is held at the Max Mueller Bhavan, Calcutta.
1976-78
Exhibitions in Basel, Zurich, Dusseldorf, Hamburg, New York, London, and New Delhi.
1978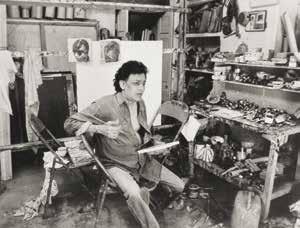 Receives the national award from Lalit Kala Akademi for his painting, Rotation of Mankind.
1979
Retrospectives at Basel, Kuala Lumpur, and New York.
1980
Is appointed joint secretary of the Contemporary Artists, Calcutta.
1982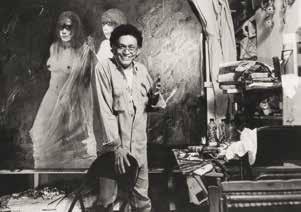 Becomes a committee member of the International Triennale India. He is also appointed to the general council of the Lalit Kala Akademi, New Delhi.
1983
Joins the jury at Prix de Étrangère, Paris.
1984
ITC sponsors 'Confrontations', a show of his drawings and paintings, at Jehangir Art Gallery, Bombay.
1988
Works exhibited at the International Triennale, New Delhi.
1989
Is appointed commissioner at the Sao Paulo Biennale, Brazil.
1990
Works exhibited at the Central Gallery of Fine Arts, New York.
1991
Receives Shiromani Puraskar from the West Bengal government.
1995-96
Exhibition, 'Paintings by Sunil Das', at Gallery ABC, Banaras.
1996-2000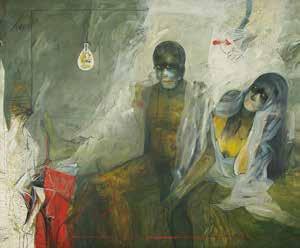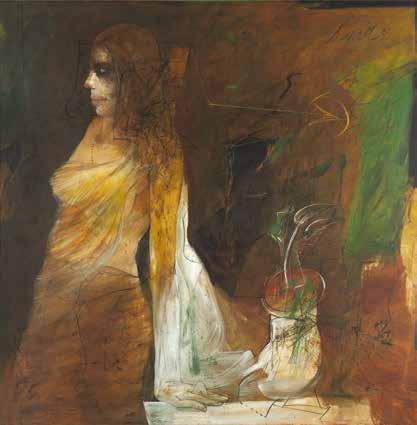 Paints the powerful Women and Prostitute series dwelling on the liminal life of sex workers in Calcutta's red light district.
1997
Exhibits at Art Today as well as Village Gallery, both in New Delhi.
1999
Exhibits at Gajah Gallery, Singapore, and in San Francisco, U.S.A. Is honoured as the Master of Visual Arts by the Government College of Arts and Crafts, Calcutta.
2001-05
Exhibitions in New Delhi, Bangalore, Kolkata, and Mumbai in India; in Dusseldorf, New York, and Dubai, internationally.
2005
His major retrospective, 'Art Moves' opens at DAG, New Delhi. It travels to Kolkata and Mumbai and is accompanied by a book authored by Manasij Majumder.
2008
Solo show at Ganges Art Gallery, Kolkata.
2014
Is conferred with the Padma Shri by the Government of India.
2015
Passes away on 10 August, in Kolkata.
The 'Manifestations' series of 20thh Century Indian Art, Editions V, VI, VII, VIII, IX, X, XI
DAG, New Delhi and Mumbai, 2011-14
'Indian Landscapes: The Changing Horizon'
DAG, New Delhi, 2012; Mumbai, 2014; New York, 2016
'The Printed Picture: Four Centuries of Indian Printmaking'
DAG, New Delhi, 2012; alternate locations in Kolkata, 2013; Mumbai, 2016; Jaipur, 2017; Chandigarh, 2018
'The Naked and The Nude: The Body in Indian Modern Art'
DAG, New Delhi, 2013; Mumbai, 2015
'Indian Abstracts: An Absence of Form'
DAG, New Delhi, 2014; Mumbai and New York, 2015
'Indian Divine: Gods & Goddesses in 19th and 20th Century Modern Art'
DAG, New Delhi and Mumbai, 2014
'Indian Portraits: The Face of a People'
DAG, New Delhi and Mumbai, 2014
'India Modern: Narratives from 20th Century Indian Art'
DAG, New York, New Delhi, and Mumbai, 2015; Chandigarh, 2017
'India's French Connection: Indian Artists in France'
DAG, New Delhi and New York, 2018
'Navrasa: The Nine Emotions of Art'
DAG, New Delhi and Mumbai, 2020
'New Found Lands: The Indian Landscape from Empire to Freedom'
DAG, New York, 2021; Mumbai, 2021-2022
'Ways of Seeing: Women Artists | Women as Muse'
'Indian Blue: From Realism to Abstraction'
'Iconic Masterpieces of Indian Modern Art'
National Gallery of Modern Art, New Delhi
Lalit Kala Akademi, New Delhi
Jehangir Nicholson Art Foundation, Mumbai
Government Museum and Art Gallery, Chandigarh
Kejriwal Museum, Karnataka Chitrakala Parishath, Bengaluru
Birla Academy of Art & Culture, Kolkata
Tata Iron & Steel Company, Jamshedpur
Tata Engineering & Locomotive Company, Jamshedpur
Madhavan Nair Foundation, Kochi
Tractors India Limited, Kolkata
CITI India Corporate Collection
Glenbarra Art Museum, Himeji
National Museum, Singapore
American Express Bank, New York