1936 - 2012
Rajendra Dhawan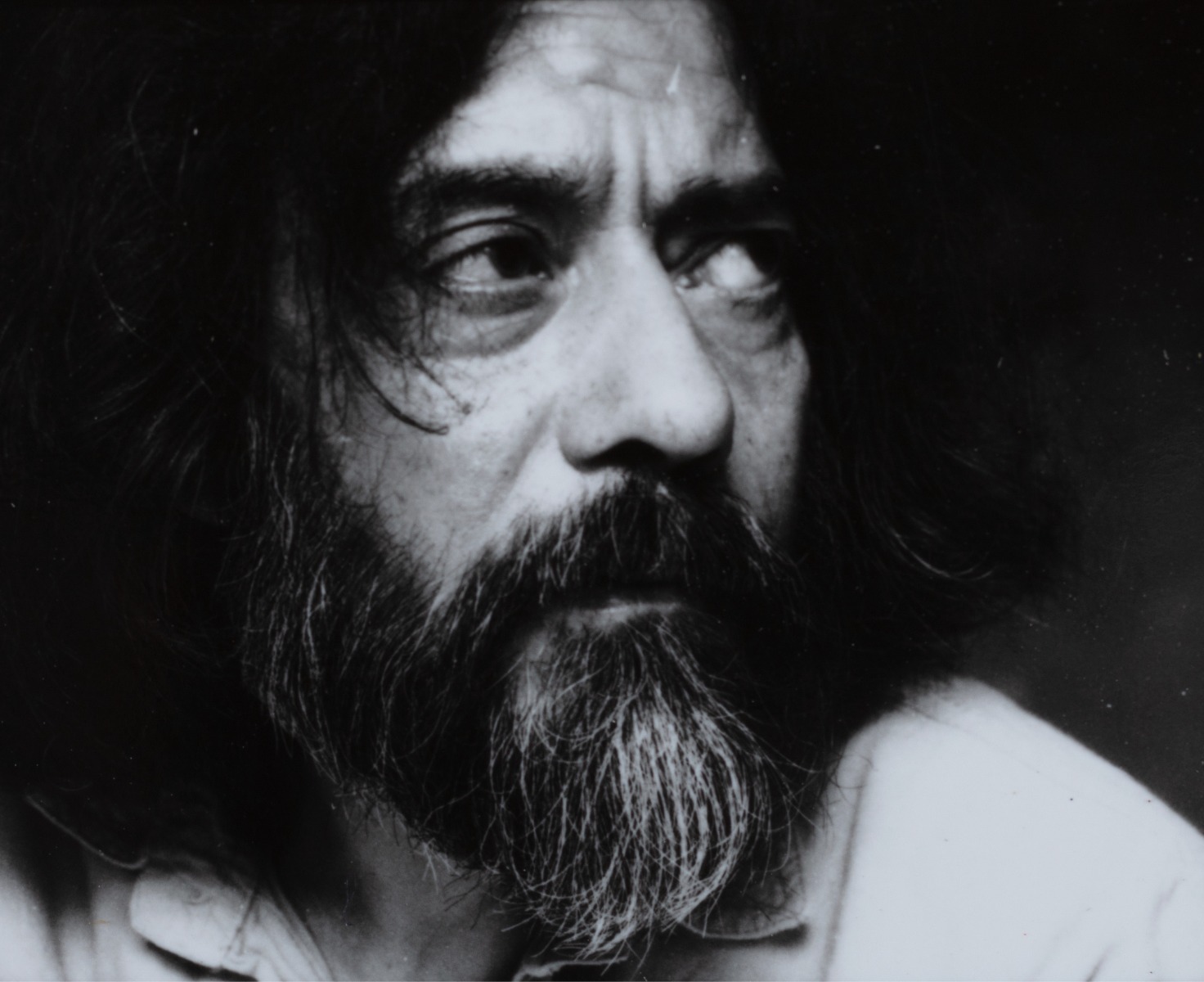 The colours melded together in Rajendra Dhawan's works, never in contrast, never opposed to each other, having, instead, a quiet conversation, one moving seamlessly into another.
Born in 1936 in New Delhi, he studied at the Polytechnic (later renamed College of Art) from 1953-58, and at Belgrade in erstwhile Yugoslavia from 1960-62. While in New Delhi, he became a founding member of the group called The Unknown that survived from 1960-64.
Dhawan participated in many shows following his return from Belgrade and also taught art at a college in Phagwara, Punjab. However, he left for Paris in 1970 to study at École des Beaux-Arts, eventually settling down in the French capital. Thereafter, he made infrequent visits to New Delhi for a few exhibitions. In Paris, the reclusive Dhawan was described by his peers as a 'painter's painter' and comparisons were made of his work with those of V. S. Gaitonde and J. Swaminathan.
Two other prominent Indian abstractionists were Dhawan's contemporaries in Paris — S. H. Raza and V. Viswanadhan—but unlike them, Dhawan did not claim an indigenist abstraction, simply letting his art be for its own sake.
The metaphysical nature of Dhawan's work stayed constant throughout his career. Looking back at a lifetime of work, in 2011, a year before he passed away, Dhawan observed in an exhibition catalogue: 'My works have evolved as I have with time. I paint today as I did years ago, but when I sometimes look back, I see that change. It was a subtle, slow change.'
'Dhawan does not represent, he shows the act of painting'
JEAN LUC CHALUMEAU
artist timeline
1936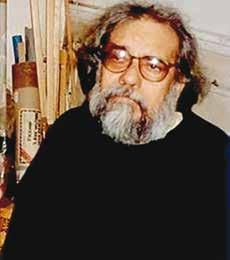 Rajendra Dhawan is born in New Delhi.
1953-58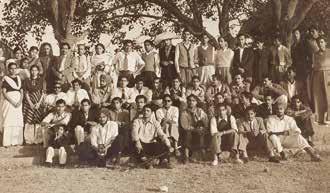 Studies at the Delhi Polytechnic (now College of Art, New Delhi).
1958
Exhibits his work for the first time as part of 'Seven Painters' at All India Fine Arts and Crafts Society, New Delhi, with other artists.
1960
Co-founds group The Unknown with Eric Bowen, Paramjit Singh, Arpita Dutta, R. K. Bhatnagar, S. S. Vohra, Ved Nayar, Nand Katyal and others. The group holds its first exhibition the same year. In all, it holds three exhibitions from 1961-63, and disbands after a fourth exhibition showcasing graphics and terracotta sculptures. Studies at Belgrade Institute of Art (till 1962), Yugoslavia.
1962
Returns from Belgrade and works as an artist, holding a number of shows, and also teaching art at a college in Phagwara, Punjab. Has a solo show at Delhi Silpi Chakra.
1964-66
Receives a grant to travel to Yugoslavia and stays there for two years.
1965
Is part of group show 'Cinq Peintres Indiens' at Ecole des Beaux-Arts, Belgrade.
1970
Leaves India to go to Ecole des Beaux-Arts in Paris, settles there, only making infrequent visits to New Delhi for a few exhibitions thereafter.
1972
Has a solo show at Gallery du Haut-Pav'e, Paris.
1973
Gallery Horn, Luxembourg, presents his solo show.
1974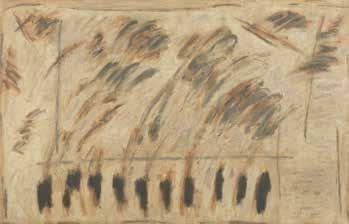 Has a solo show in Gallery du Haut-Pav'e, Paris.
1987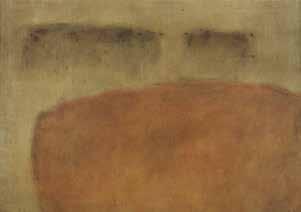 Participates in group show, '35 Anniversary de la Galerie du Haut- Pav'e, Gallery du Cygne, Paris, in honour of its thirty-fifth anniversary.
1989
Exhibits in a group exhibition at Gallery du Haut-Pav'e, Paris.
1994
Has a solo exhibition at Gallery Phillippe Bouakia, Paris.
1995
Participates in Three Biennale des Gravures, Bhopal.
1996
Participates in the Six Biennale des Art Competition.
1998
Vadehra Art Gallery, New Delhi, presents a solo show of his recent paintings. Olivier Beer writes a poem, 'Composition', for the catalogue.
2002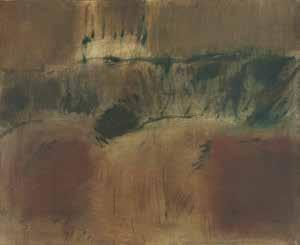 Is part of group show 'Five Indian Painters' in France.
2005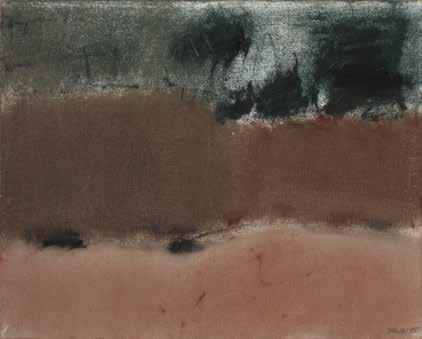 Exhibits in Museum Gallery, Mumbai. By now, his work is well recognised among Indian collectors for its soliloquies of restrained emotion. Even though Dhawan himself remains an absent artist— moving out rarely from his Paris studio—his work continues to gain traction for its ability to fuse abstraction with eloquent sentiment.
2008-09
Dhawan's works are part of a travelling exhibition by Bodhi Art Gallery, 'Expanding Horizons: Contemporary Indian Art' in Mumbai, Amravati, Aurangabad, Kolhapur, Pune, and Nashik.
2009
Is part of group show, 'Progressive to Altermodern: 62 Years of Indian Modern Art', at Grosvenor Gallery, London.
2011
Artist Prabhakar Kolte in the catalogue for Gallery Threshold's exhibition on Dhawan: 'Many artists paint what they see, he painted what he sensed. Space, air and other occult things were his enduring themes.'
2012
Passes away on October 31 in Paris.
2014
Paris-based filmmaker Laurent Bregeat directs a short film on Dhawan. It previews at Institut national d'histoire de l'art, Paris.
'Indian Abstracts: An Absence of Form'
DAG, New Delhi, 2014; Mumbai, 2014-15; New York, 2015
'India Modern: Narratives from 20th Century Indian Art'
DAG, New York and New Delhi, 2015
'Memory & Identity: Indian Artists Abroad'
DAG, New York, 2016; New Delhi, 2016-17; Mumbai, 2017
'India's French Connection: Indian Artists in France'
DAG, New Delhi, 2018; New York, 2018-19
'Indian Blue: From Realism to Abstraction'
'Iconic: Masterpieces of Indian Modern Art'
Soliloquies of Solitude: Five Indian Abstractionists in the West
National Gallery of Modern Art, New Delhi
Fonds national d'art contemporain (FNAC), Paris
Riga-ult Museum, Perpignan
The Glenbarra Art Museum, Himeji