ON VIEW

Iconic
Masterpieces of Indian Modern Art Edition 03
From 1797, when British artist Thomas Daniell painted his masterly landscape of Mahabalipuram, to 2003, the year Rameshwar Broota's painting pitching man against metal resulted in a powerful image, the Indian art world has seen a succession of artists and movements that have enriched its vocabulary in more ways than one. Covering over two centuries of art practice in the subcontinent, this exhibition reveals the extent of that journey through works of art that represent the most notable achievements of these key movements and artistic interventions.
Ongoing
22A, Janpath Road, Windsor Place, New Delhi
VIEW

Delhi Durbar
Empire, Display and the Possession of History
Curated by Dr Rana Safvi and Dr Swapna Liddle, 'Delhi Durbar: Empire, Display and the Possession of History' traces the trajectory of Delhi within the British imperial imagination, from the aftermath of the Revolt of 1857 to the proclamation of New Delhi in 1911.
Ongoing
22A, Janpath Road, Windsor Place, New Delhi
VIEW

A Place in The Sun
Women Artists from 20th Century India
'A Place in The Sun' aims to explore the remarkable contribution of women artists in the context of India's twentieth century art, representing a selection of trailblazers. This exhibition surveys their artistic journeys, fighting prejudice and patriarchy at a time when women were discouraged from pursuing art. The exhibition features 10 artists including Madhvi Parekh, Devyani Krishna, Zarina Hashmi, Shobha Broota, Anupam Sud, Gogi Saroj Pal, Latika Katt, Mrinalini Mukherjee, Navjot and Rekha Rodwittiya.
Ongoing
The Taj Mahal Palace, Colaba, Mumbai
VIEW
ART IN FOCUS
EVENTS & ANNOUNCEMENTS
Opening
SHANTI DAVE: NEITHER EARTH, NOR SKY
DAG announces the first-ever retrospective on the artist Shanti Dave spanning his career from 1950 till 2014. Curated by Jesal Thacker, Neither Earth, Nor Sky dedicated to India's first major abstractionist, features more than eighty works capturing the artist's journey from figuration to abstraction including larger than life abstract paintings. Opening on 23 December 2023 in Mumbai.
Launch
DAG ACQUIRES THE 75-YEAR-OLD JAMINI ROY HOUSE IN KOLKATA TO OPEN INDIA'S FIRST PRIVATE SINGLE-ARTIST MUSEUM
In March 2023, the historic home of Jamini Roy was acquired by DAG, for the express purpose of creating India's first world-class single-artist museum and cultural resource centre on the life, work and times of this pioneering artist.
Jamini Roy Sarani Ballygunge Place, Kolkata
Upcoming
Flower of Fire: The Life and Art of Gopal Ghose
Ghose's landscapes and still-life pieces are small, but they are explosive. When we allow ourselves to be drawn into his world, we encounter an ever-observant eye and a sometimes-troubled mind, and we meet the full force of the passionate intensity of their expression.
This exhibition is based around DAG's unrivalled holdings of the artist's finished works, sketches and notebooks, and draws on new archival research on his life.
22 December onwards, at DAG Janpath, New Delhi
Upcoming
William Hodges & the Prospect of India
Hodges was the first British landscape painter to visit India, and to portray scenery across the whole breadth of the Gangetic plain. For nearly four years between 1780 and 1783, he lived and travelled in India. Forty-eight of his aquatints, published in a volume titled Select Views in India illustrate his exploration into terrain which—in its breadth and scope—was at the time almost as unfamiliar to Indian as to Western eyes. The full set of these aquatints—being displayed together for the first time—trace his journey from Calcutta all the way up to Agra.
22 December onwards at DAG Janpath, New Delhi
Launch
DAG GETS A NEW ADDRESS IN NEW DELHI
2023 marks the relocation and launch of DAG's flagship gallery at the national capital in the heart of Lutyens' Delhi on Janpath. The gallery opened to the public on 11 February 2023 with one of the most historic exhibitions curated in the city titled 'Iconic Masterpieces of Indian Modern Art - Edition 02'. Designed by architectural firm Morphogenesis, the exhibition galleries have doubled DAG's current space in the city while providing viewers an immersive experience in which to view art.
22 A, Janpath Road, Windsor Place, New Delhi
Museums Programme
Digital Museum Initiatives
Over 180 artworks and artefacts from DAG's museums and archive collection are now on view online. Accompanied by interactives stories, timelines, videos and detailed captions for ease of interpretation, this digital museum is a significant step towards DAG's vision of making art accessible to all.
Museums Programme
Transforming Classrooms into Museums
Started as a part of DAG's Museums Programme, Art Lab, a travelling pop-up museum, has now travelled to six schools across West Bengal, reaching out to a diverse group of learners across private and government schools. Art Lab creates an immersive learning space in schools, where students explore history through art from DAG's museum collection, and take on the role of researchers, artists, and curators—remaking the exhibition over two weeks.
Talk
Delhi Durbar
Join economist, historian & politician Jairam Ramesh and historians & curators Rana Safvi and Swapna Liddle for a conversation on Indian perspectives of the three Delhi Durbars on 9 December 2023, 6 pm at DAG, New Delhi.
ART DIALOGUE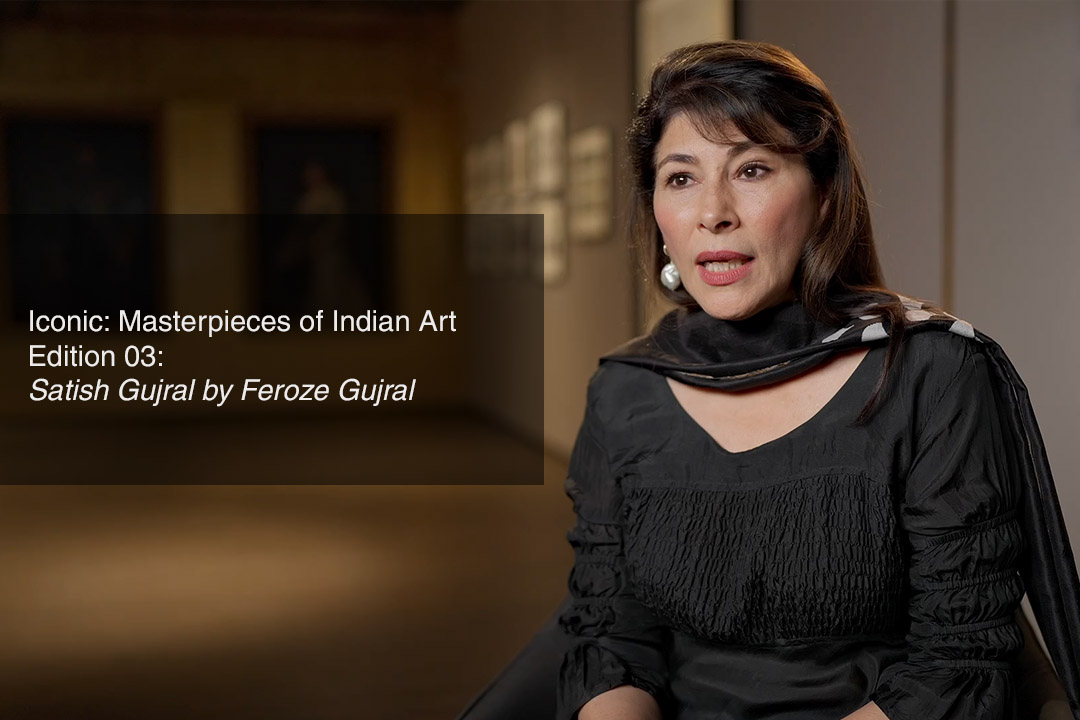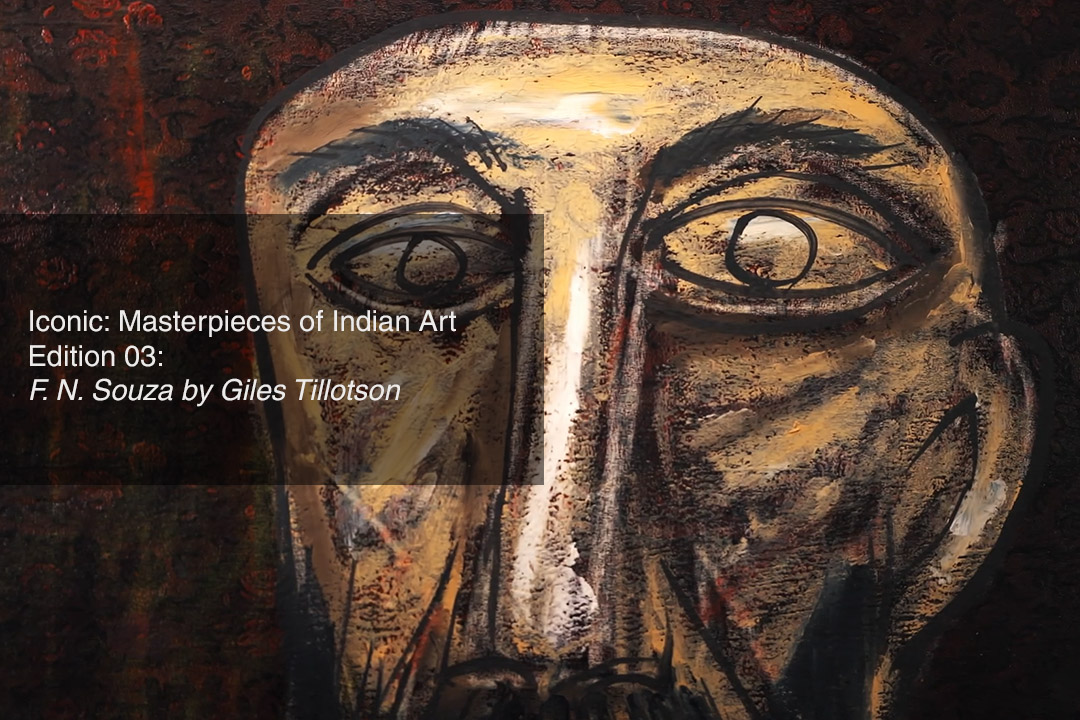 VIDEO
ARTISTS (UN)SCRIPTED
Films and videos on art, artists, walkthroughs, presentations and panel discussions