1849 - 1903
Edwin Lord Weeks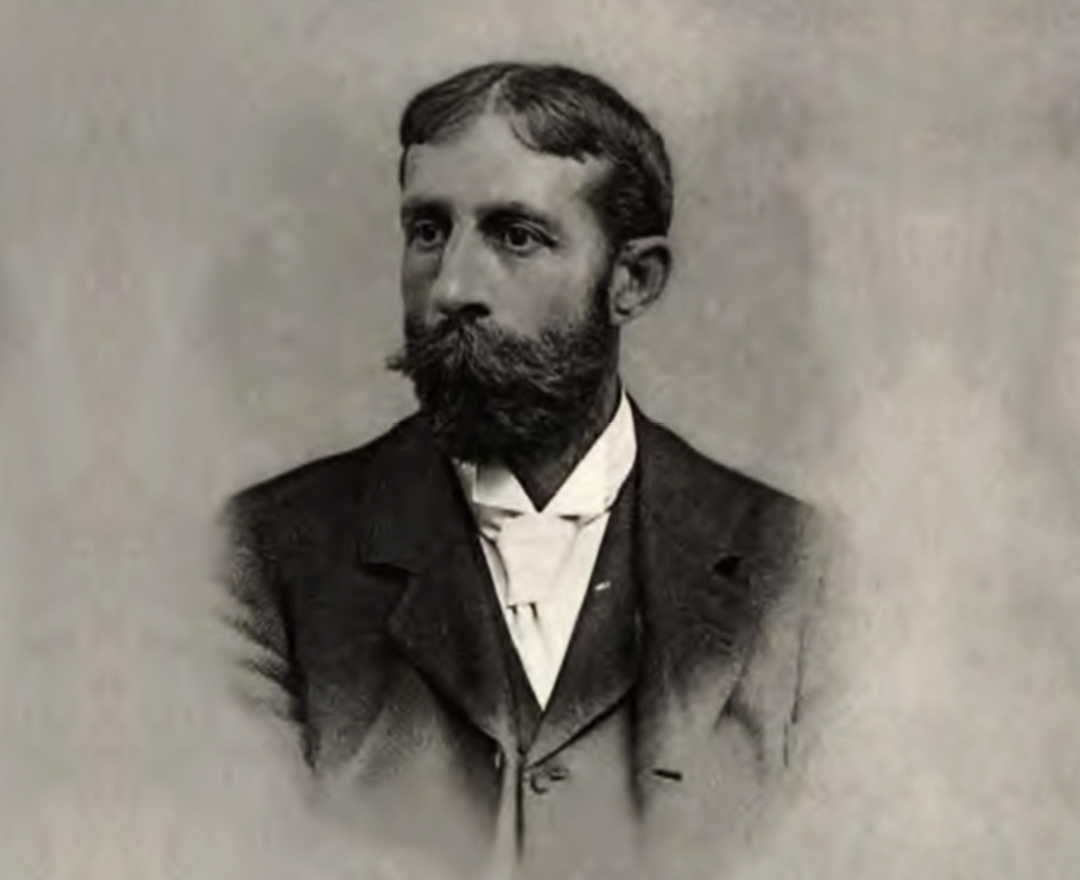 Born in Boston, Massachusetts, in 1849, into an affluent American family of spice and tea merchants from Newton, a suburb of Boston, Edwin Lord Weeks's earliest known painting was made when he was eighteen-years old.
Soon after, he began to travel to paint, beginning with South America, and then Egypt, Persia, and Morocco.
In 1874, Weeks shifted to Paris with his wife to train under French orientalists. Inspired by Jean-Léon Gérôme of École des Beaux-Arts, he trained privately under Léon Bonnat. He soon emerged as the most important American artist of orientalism as he travelled extensively to paint visual chronicles of various Eastern cultures.
In 1882-83, Weeks travelled through India making several paintings of common people and royalty, becoming the first known American artist to come to India. Notable sketches and paintings done during this trip featured in his book, From the Black Sea through Persia and India. These included images of common scenes in British Indian cities such as Karachi ('Kurrachee'), Lahore, Amritsar, Benares, Mathura, and Agra.
He returned again to India in 1887, travelling extensively till 1893, choosing, this time, to go through the 'Rajpootana' and Malwa (present-day Rajasthan and Madhya Pradesh) to which he devoted multiple chapters in his book; with exhaustive details and prints of his paintings of various states of the 'Rajpootana'. He not only visited but also made copious drawings and paintings on the life in the princely states of 'Bikanir', 'Jodhpore', 'Jussulmeer', 'Oudeypore', 'Jeypore' (Bikaner, Jodhpur, Jaisalmer, Udaipur and Jaipur respectively), Alwar and Gwalior, as also 'Cashmir' (Kashmir), Baroda and Hyderabad— the states he collectively referred to as 'India of the Rajahs'.
A highly awarded artist, he was decorated with the government's Knight of the Legion of Honor in 1896. His works are widely distributed through museums in America and Europe. Weeks passed away in 1903 in Paris.
'Some future chronicler may assert, and not without reason, that the present rulers of India have contributed but few monuments equal in artistic value to those which they destroyed'
EDWIN LORD WEEKS
artist timeline
1849
The artist is born in Boston, Massachusetts, to a family of affluent spice and tea merchants.
1867
Visits Florida Keys to paint; this year marks the start of his artistic career.
1869
Travels to South America, begins sketching.
1870
Marries Frances Rollins Hale from New Hampshire and opens his studio in Newton, Boston.
1871
Travels to Egypt and Africa accompanied by friend and illustrator A. P. Close; records North African scenes and scenery in sketchbooks.
1872
Relocates to Paris and becomes a pupil of Léon Bonnat, a young painter who seems to have impacted Weeks' realist attention to detail. Bonnat encourages painting en plein air to study the effect of natural light and shadow. Some of Weeks's earliest works in the Orientalist style date from around this time. Exhibits works at the Boston Art Club.
1872-1880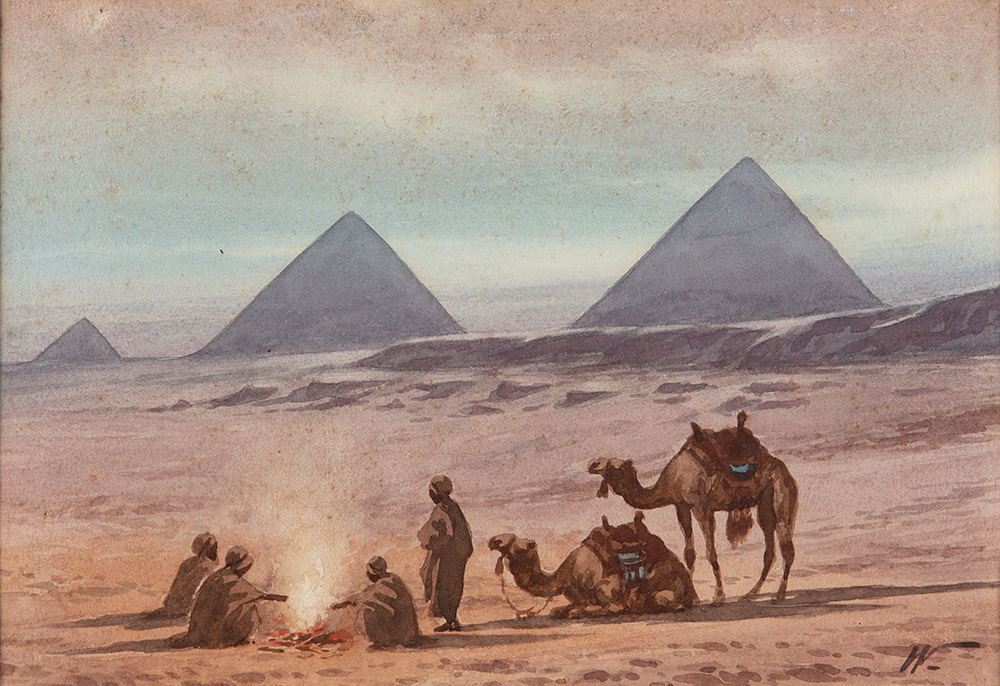 Frequently visits Morocco, Algeria, Egypt, Lebanon, Palestine, and Syria. May have met Scottish royal academician Robert Gavin during his initial trips to Morocco.
1874
Boston Daily in one of its editions announces Weeks's upcoming season in Europe before he resumes travels to the East. Weeks is admitted to the atelier of Orientalist master Jean-Léon Gérôme at the Ecole des Beaux-Arts, Paris. Gérôme's training later helps him become perhaps the most famous American painter to ever visit India.
1875
Revisits Cairo and then visits Morocco.
1876-77
His works on 'Eastern life' are part of a successful exhibition at the Noyes and Blakeslee Gallery in Boston. The sale proceeds later finance his extended travels to India.
1878-80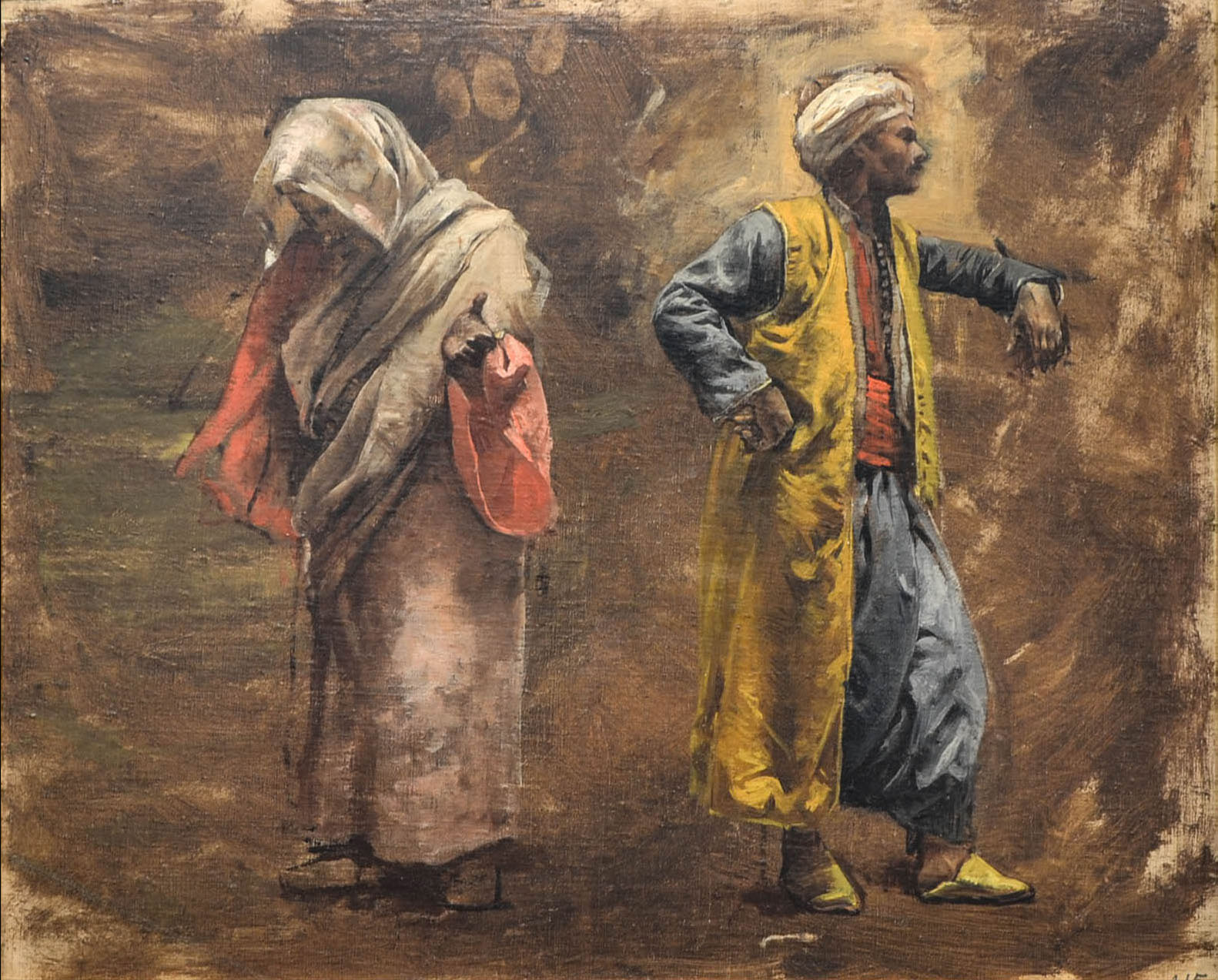 Travels to Tangiers with wife and their friend Robert Gavin joins them on their journey across flooded rivers. They reach Rabat to find the place struck by famine, distribute food from supplies they have carried for their use over the next few months. The group plans to return to Paris in time for the Salon; however, after falling sick and a series of trying, tumultuous months, they return to Europe on a British ship. Weeks returns to Morocco a year after, travelling from Tangiers to Fez on land; obtains permission to draw on the streets of Marrakesh, records the local bazaars and monuments. His painting A Moroccan Camel Driver is his first painting displayed at the 1878 Salon in Paris.
1881
Briefly works at the studio of Catalan artist Mariano Fortuny.
1882-83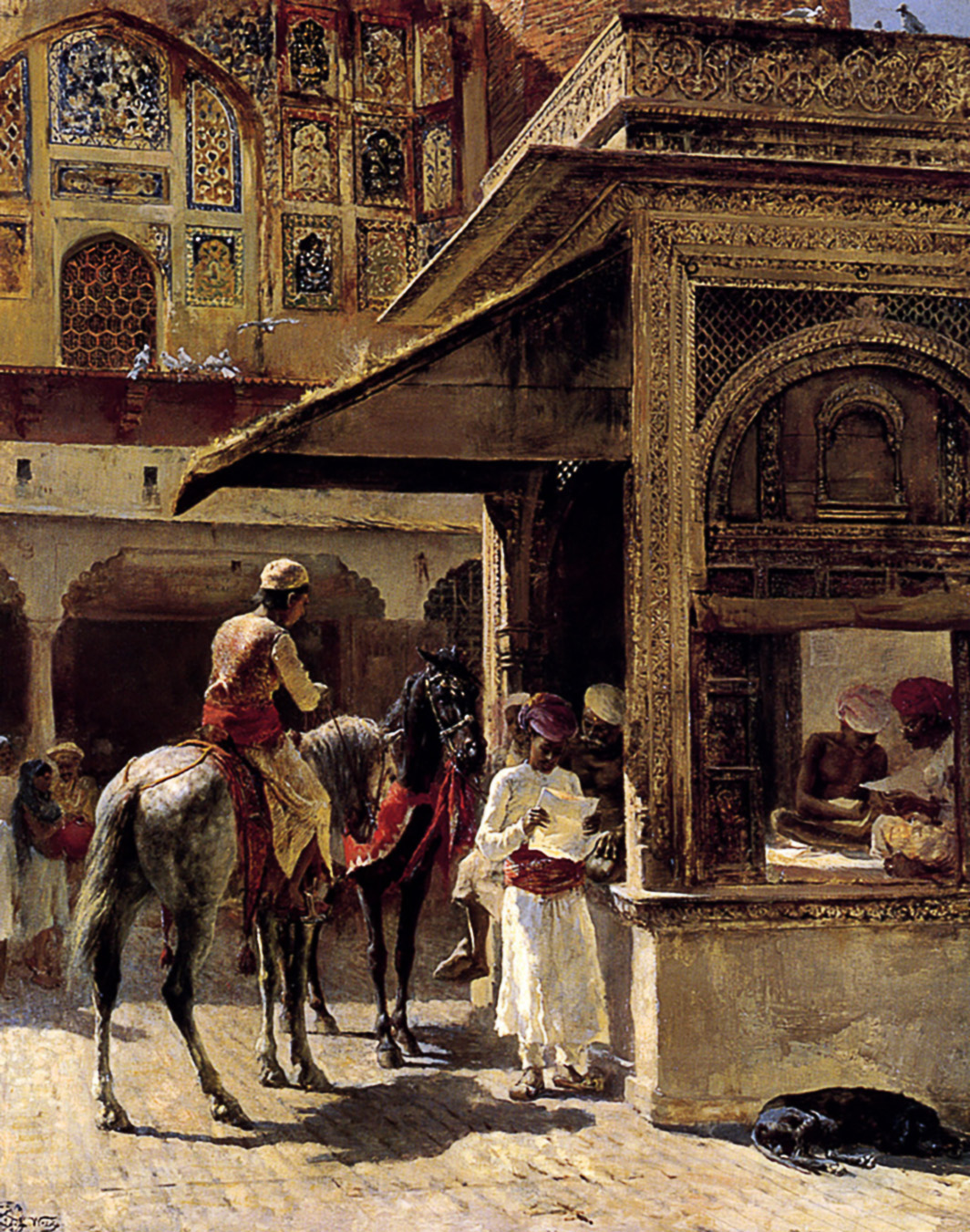 Travels to India by land, crossing Iran on the way. On this trip, he covers mainly Lahore and Amritsar, other areas in the Greater Punjab region, and Mathura and Benares in the present-day state of Uttar Pradesh. Many of his paintings from this trip are in museums across U.S.A. and Europe.
1882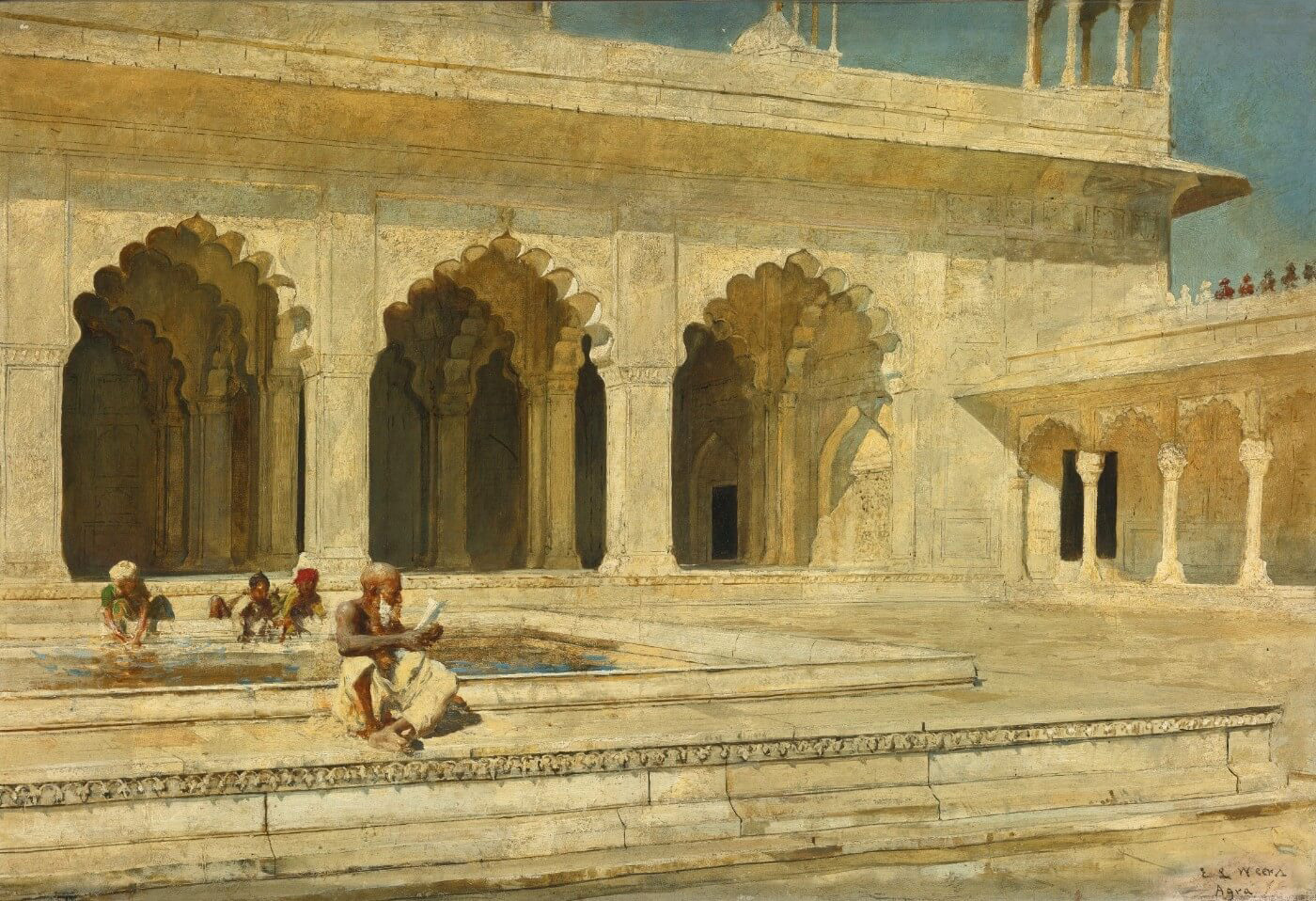 Spends time and paints in Mathura, Benares, Agra, Delhi, Amritsar, and Bombay. He spends all his time painting—royal personages, people on the street, architecture—and developing his photographs.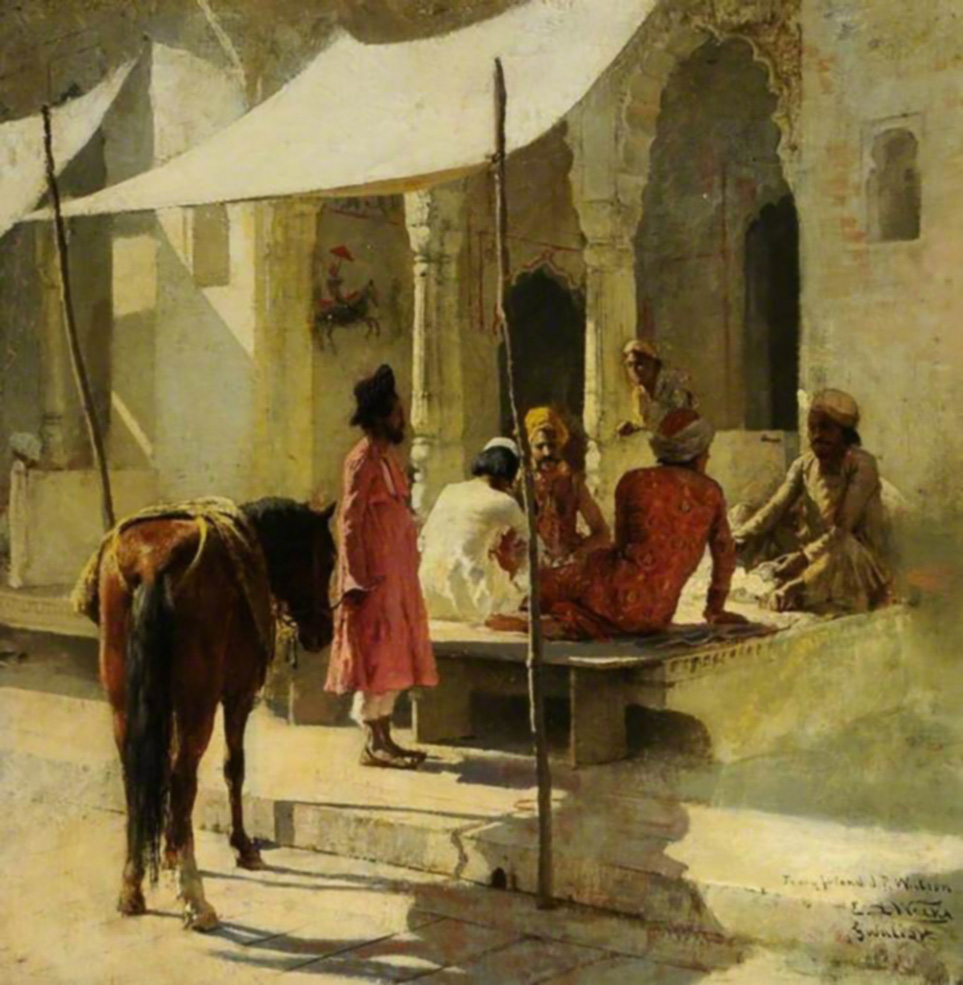 His canvases from these travels show attention to detail, expert use of light and shadow, and convey a sense of immediacy. The first known American artist to India, Weeks's artistic records of his observations in the country turn him into a celebrity in America and Paris.
1884
Wins a medal of honour for his Orientalist works.
1887 onwards
Returns to India, focussing his travels this time on the Rajput and Malwa kingdoms covering parts of Rajasthan, Gujarat, Madhya Pradesh (then known as the Central Provinces); also travels to Baroda, Kashmir and Hyderabad. In his visual accounts of this 'India of the Rajahs', Weeks recreates with great attention to detail the minutiae of the scenes represented—the colour of costumes, the jewellery, the mannerisms of the figures, the architectural details, all come together to contextualise scenes from late nineteenth century India.
1889
Wins a gold medal at the International Exhibition
1892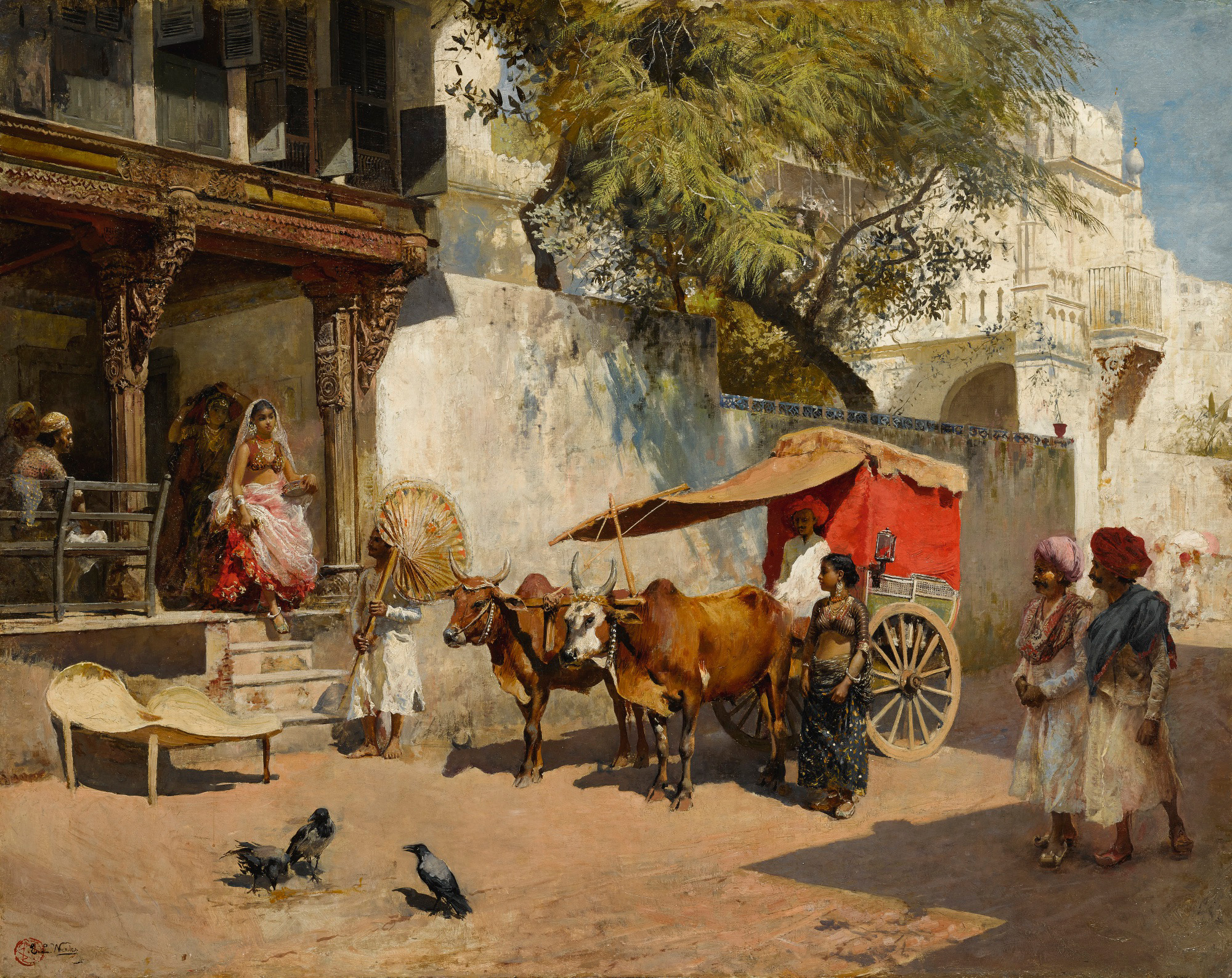 Returns to India commissioned by Harper's magazine accompanied by journalist Theodore Child who writes articles about India which are illustrated by Weeks.
1895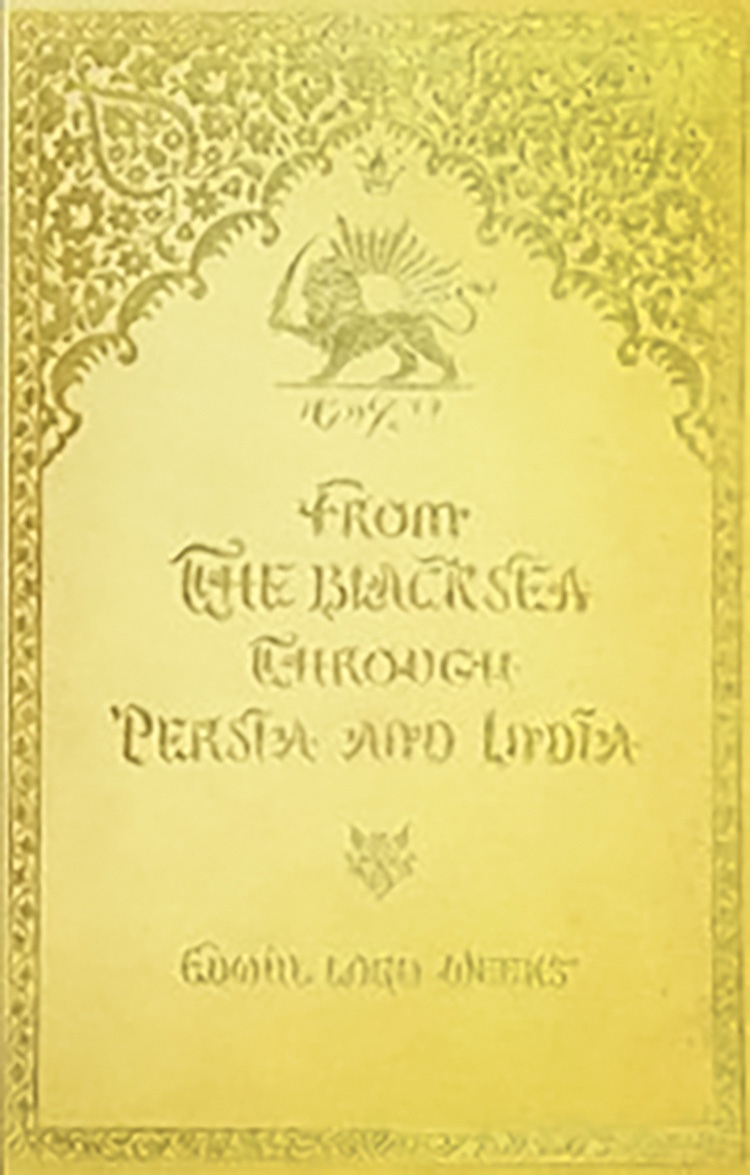 Publishes an illustrated book of his travels, From the Black Sea through Persia and India, after his sojourns through India end in the early 1890s. The book covers travel stories including details on local customs, costumes, and architecture, and attains considerable popularity among orientalists.
1896
He is made a Knight of the Legion of Honour.
1897
Publishes Episodes of Mountaineering.
1903
Passes away on 17 November in Paris.
2022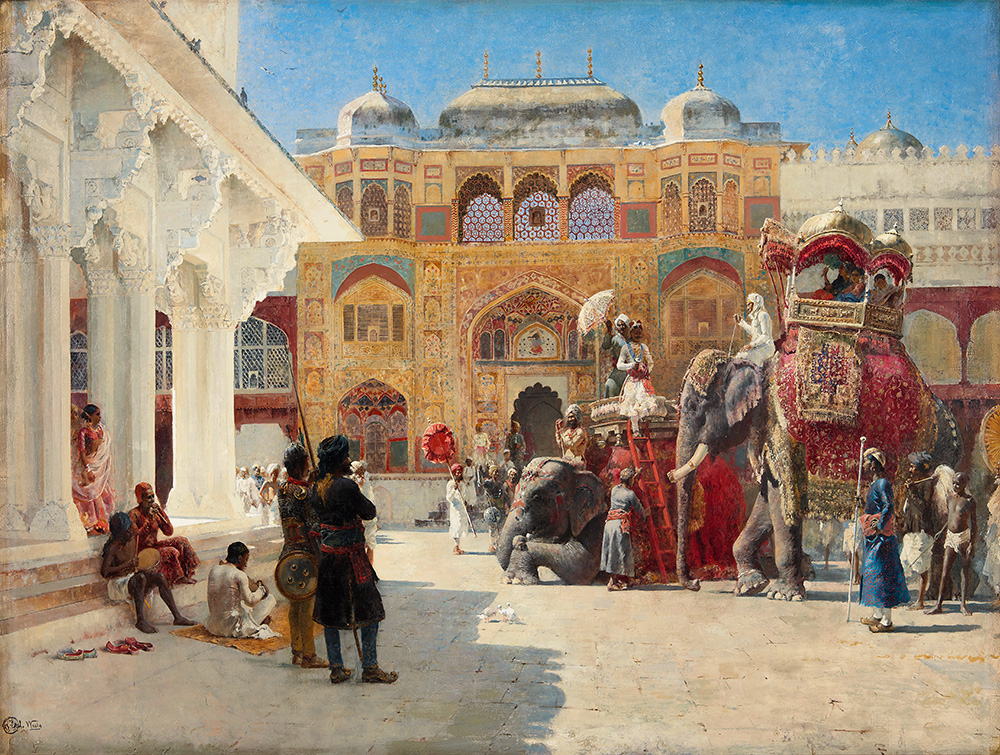 While Weeks's Orientalist works remain popular in the West, DAG becomes the first institution to display his work—Arrival of the Prince in its exhibition 'Iconic Masterpieces of Indian Modern Art— in India.
'Iconic Masterpieces of Indian Modern Art'
Brooklyn Museum of Art, New York, U.S.A.
Joslyn Art Museum, Nebraska, U.S.A.
Metropolitan Museum of Art, New York, U.S.A.
Portland Museum of Art, Maine, U.S.A.
Smithsonian Institution National Museum of American Art, Washington, D.C., U.S.A.