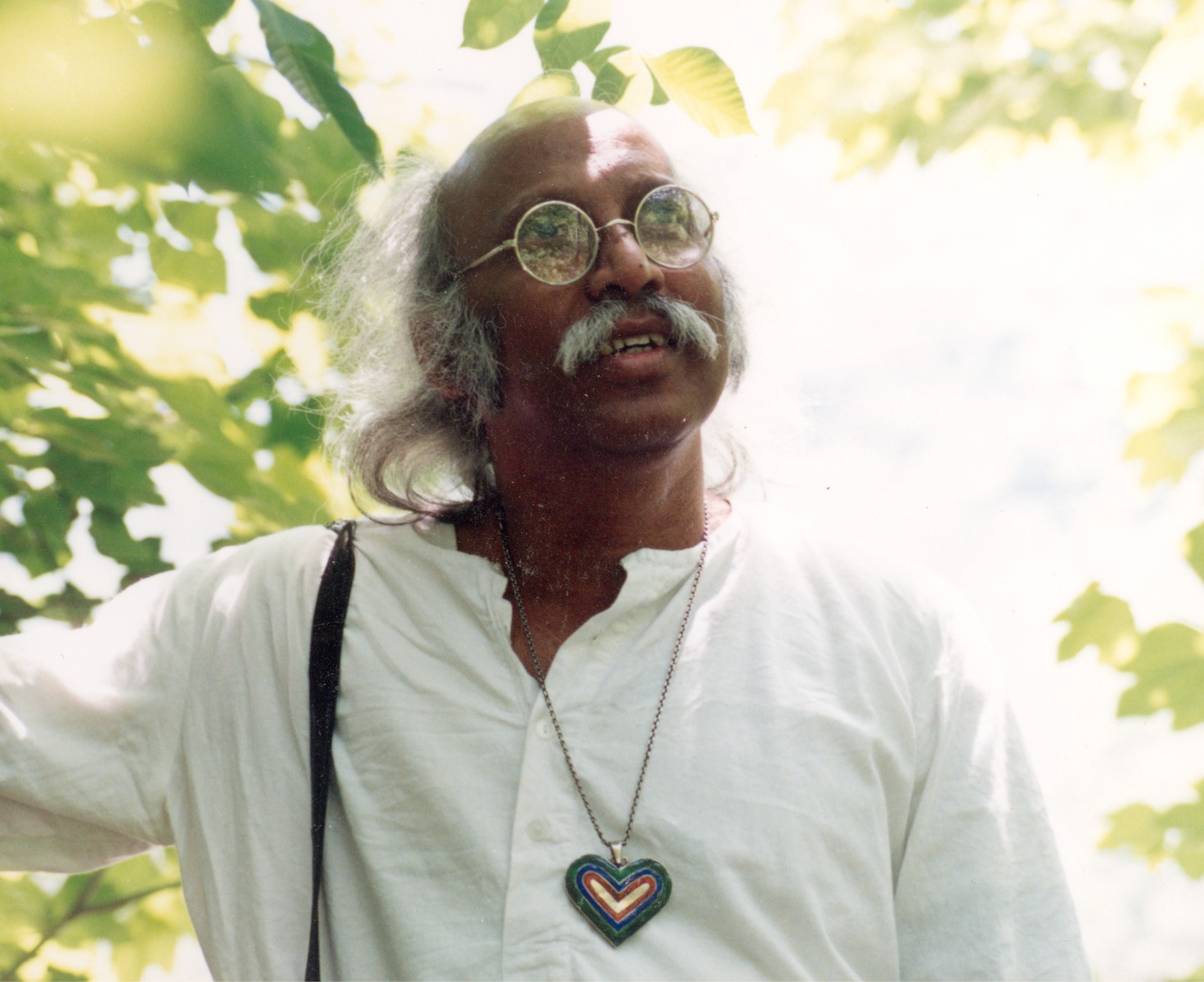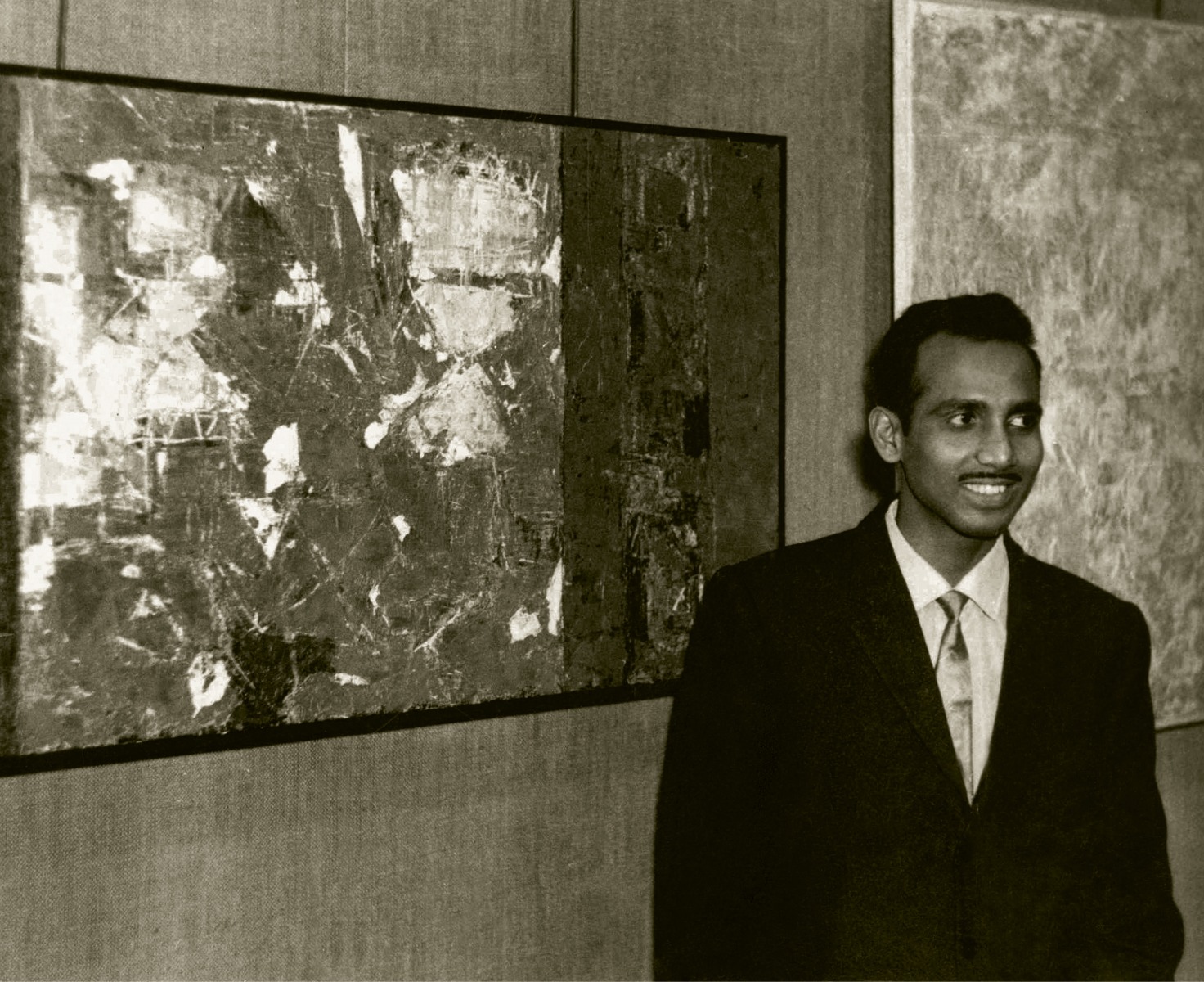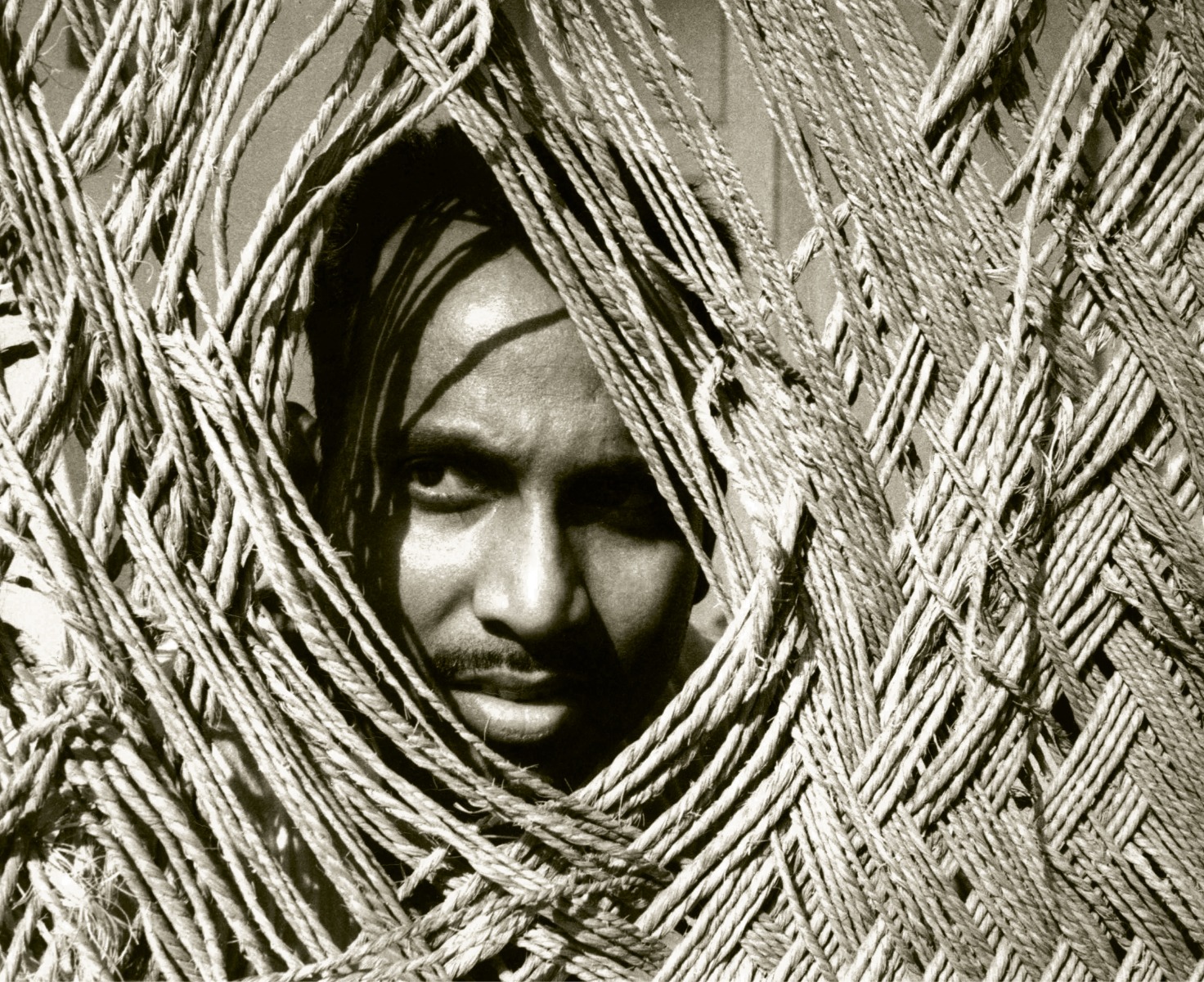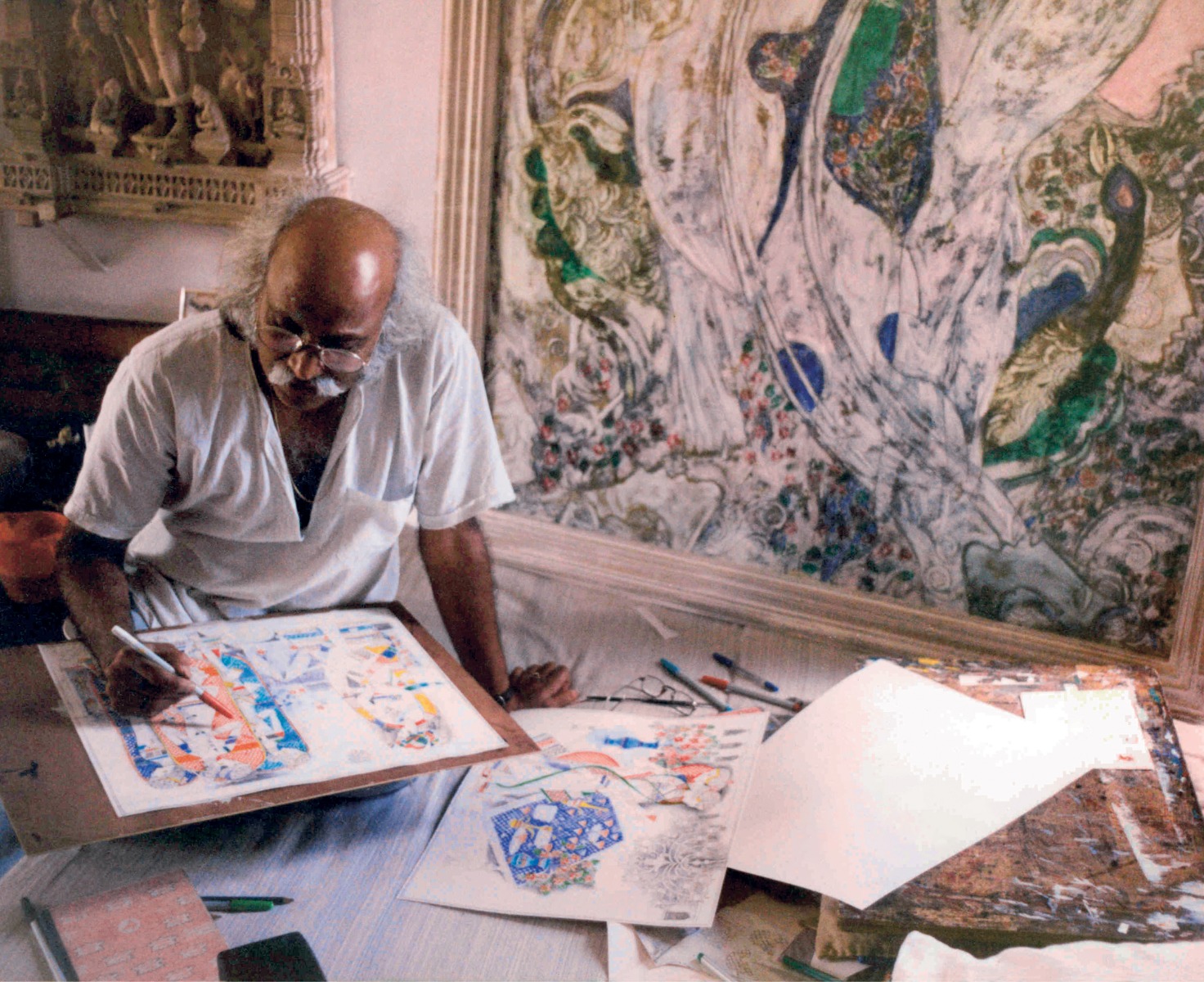 Hailing from an artistic family based in Bombay, P. Khemraj was fascinated with manifestations of beauty in every aspect of life.
On completion of his training in drawing and painting at Sir J. J. School of Art, Bombay, Khemraj, a fine violinist, left for New Delhi to learn the sitar from Pandit Ravi Shankar.
In his early years, Khemraj was influenced by senior artists S. B. Palsikar and A. A. Almelkar. A three-year government scholarship for studies in France, from 1962 to 1965, exposed the young artist to new styles and techniques. He studied with Atelier 17's Stanley William Hayter, the father of modern printmaking, Krishna Reddy, a pioneer in the field of simultaneous multi-coloured prints, and other cubist, impressionist, expressionist and surrealist artists, learning to express formations using line as a life-force.
Upon his return from Paris, Khemraj began evolving an abstract signature style that he tried in acrylic or mixed media on mount board. His affinity to medieval and modern Western art movements and love for his own roots were inspirational in creating a fine balance between the two worlds. His series Hatheli, Charpai, Prithvi, Heart, and the powerful drawings called Singing Lines, were born from real-life encounters and the artist's spontaneous zest for life. His rendition of birds and flowers indicated Khemraj's conviction that life was a gift to revel in. In his last phase, his artistic expressions were those of an ancient philosopher and seer.
'…his touch remained sparing, never ever heavy'
KESHAV MALIK
The 'Manifestations' series of 20th Century Indian Art, Editions V, VI, VII, VIII, IX, X, XI
'Indian Landscapes: The Changing Horizon'
'The Naked and the Nude: The Body in Indian Modern Art'
DAG, New Delhi, 2013; Mumbai, 2015
'Indian Abstracts: An Absence of Form'
DAG, New Delhi, 2014; Mumbai and New York, 2015
'India Modern: Narratives from 20th Century Indian Art'
DAG, New York, New Delhi and Mumbai, 2015
'India's Rockefeller Artists: An Indo-US Cultural Saga'
DAG, New York, 2017-18; Mumbai, 2018-19
National Gallery of Modern Art, New Delhi
Lalit Kala Akademi, New Delhi
Air India Office, New Delhi
Bank of America, Corporate Collection, New Delhi
Modi Tyres, Corporate Collection, New Delhi
Welcome Group Hotel, Corporate Collection, New Delhi
Asia Jammu Hotel, Corporate Collection, New Delhi
Amber Cinema, Corporate Collection, Jaipur