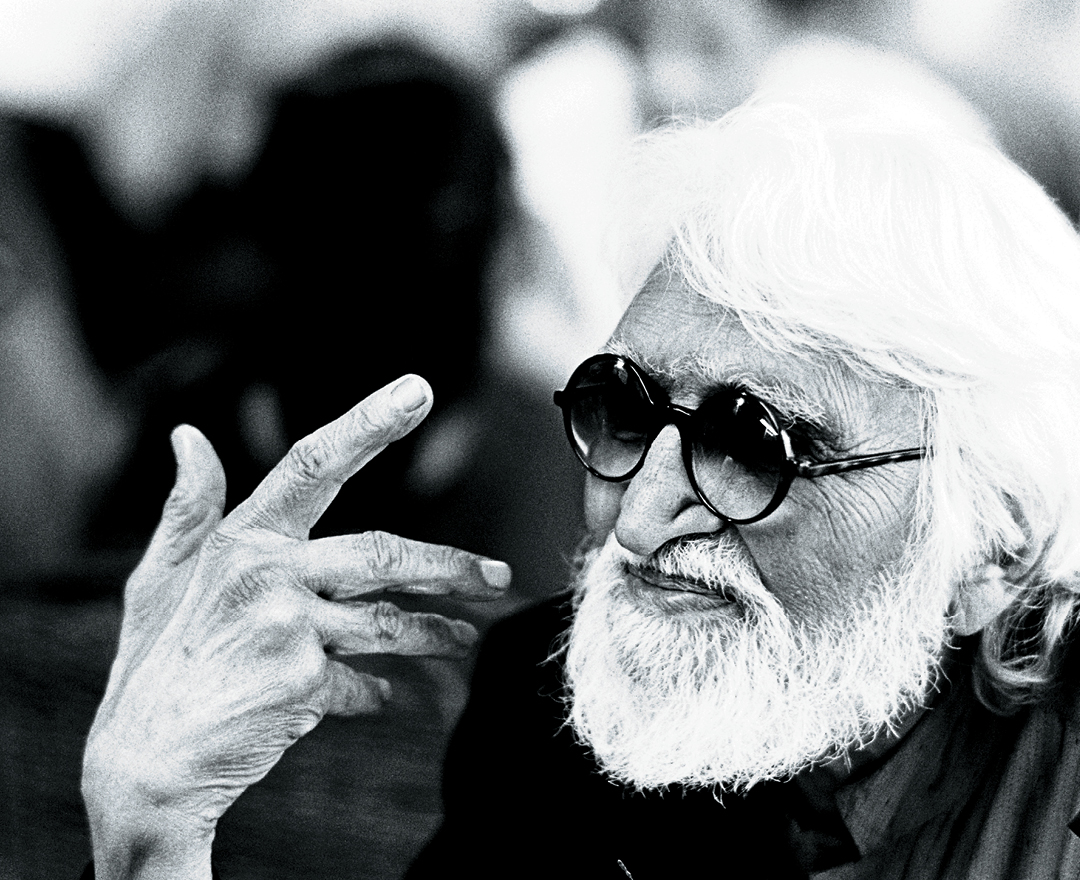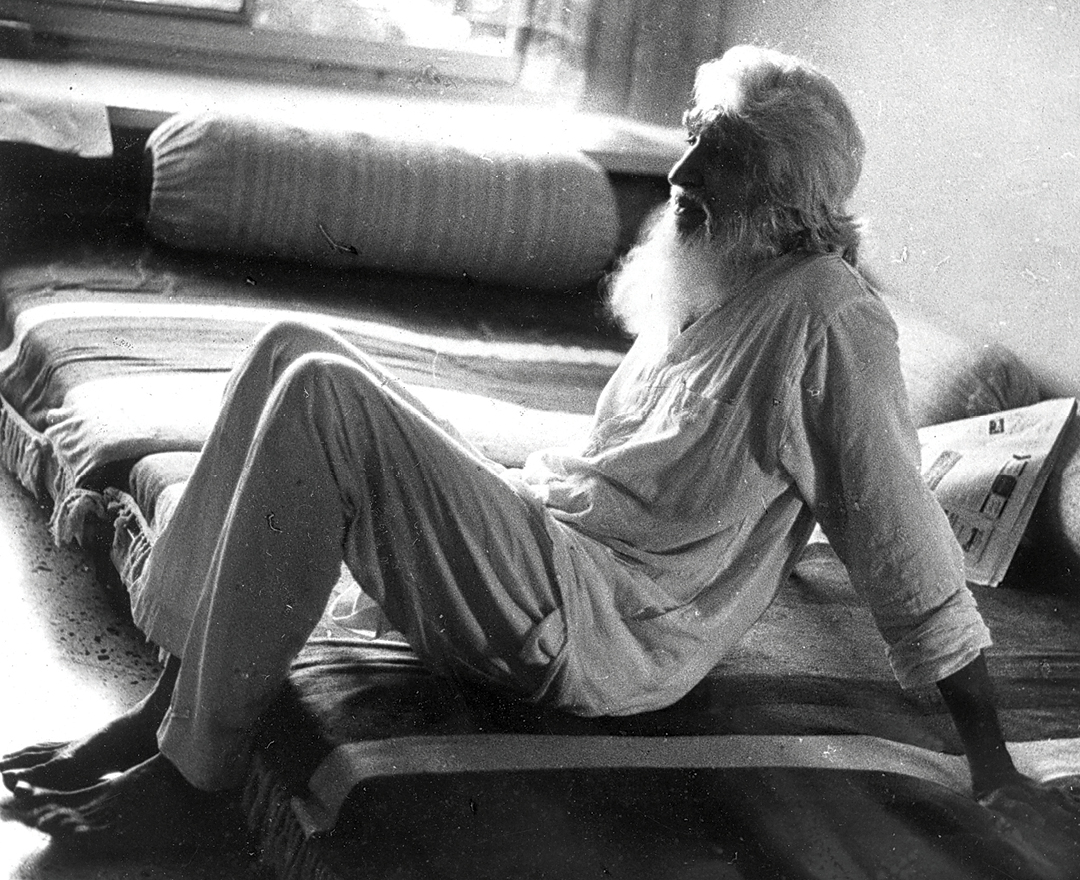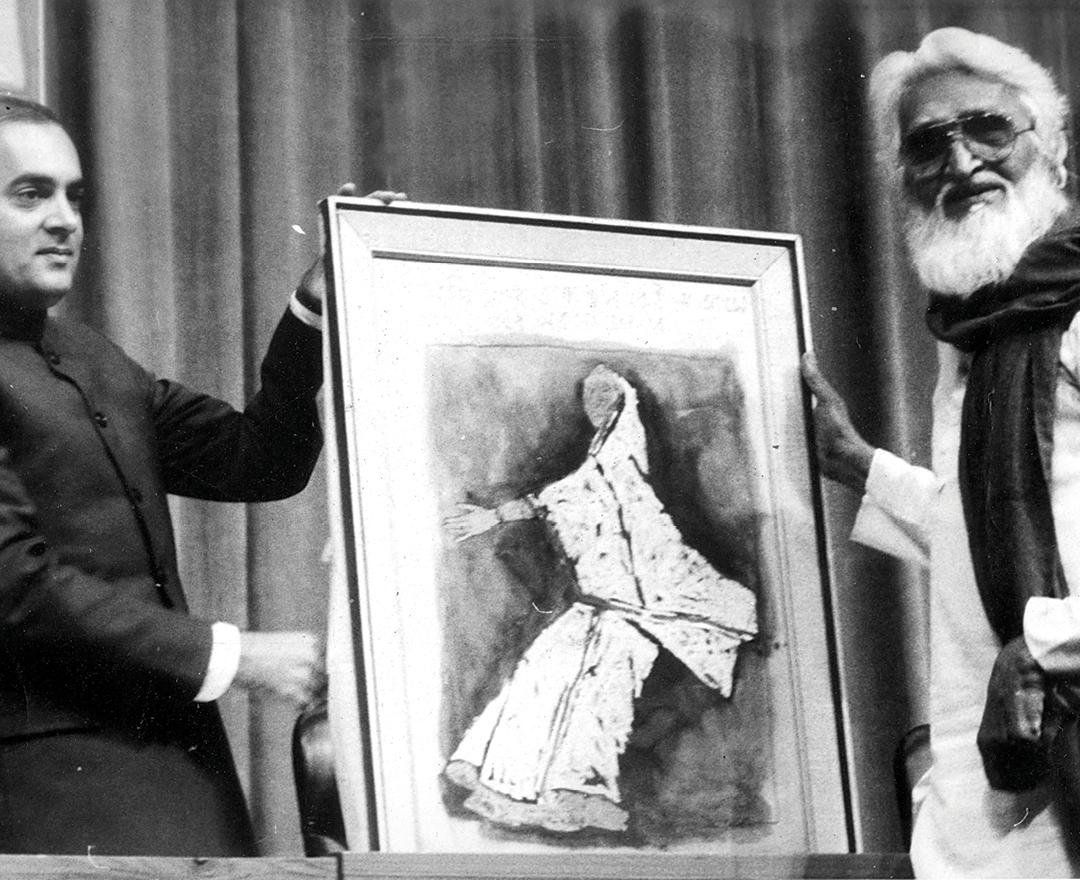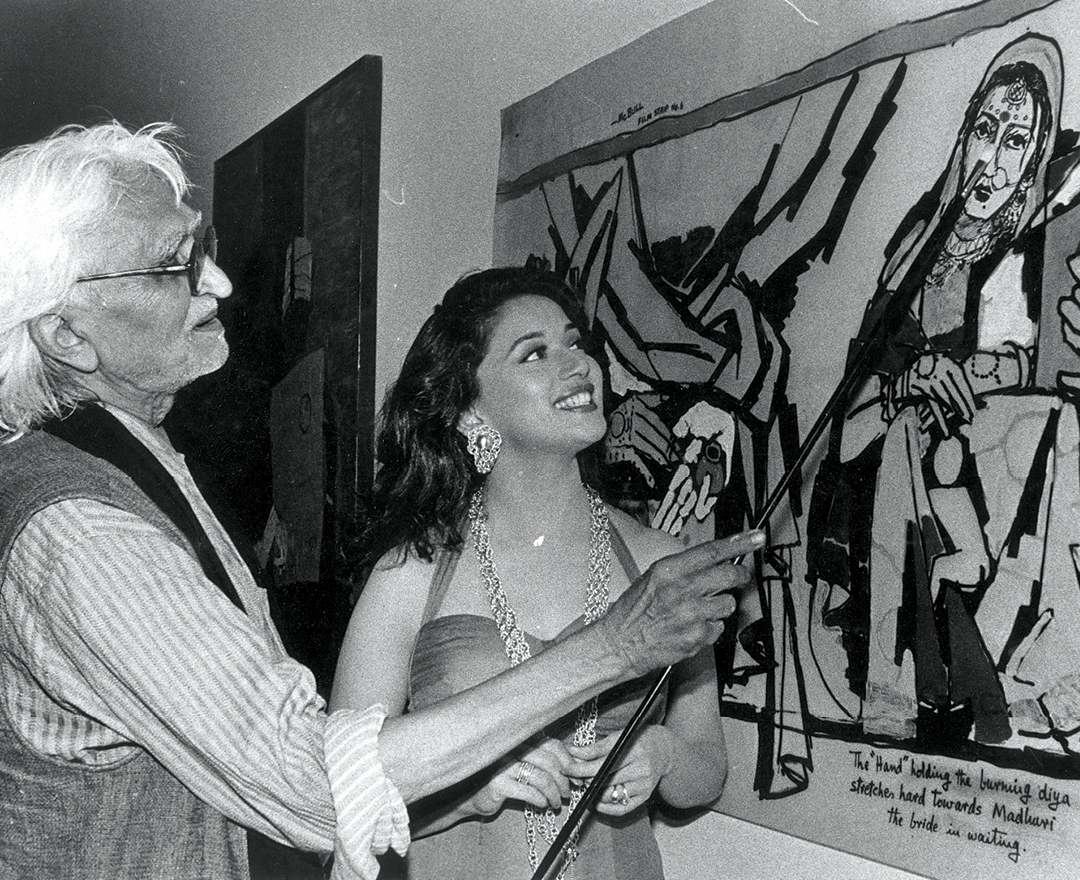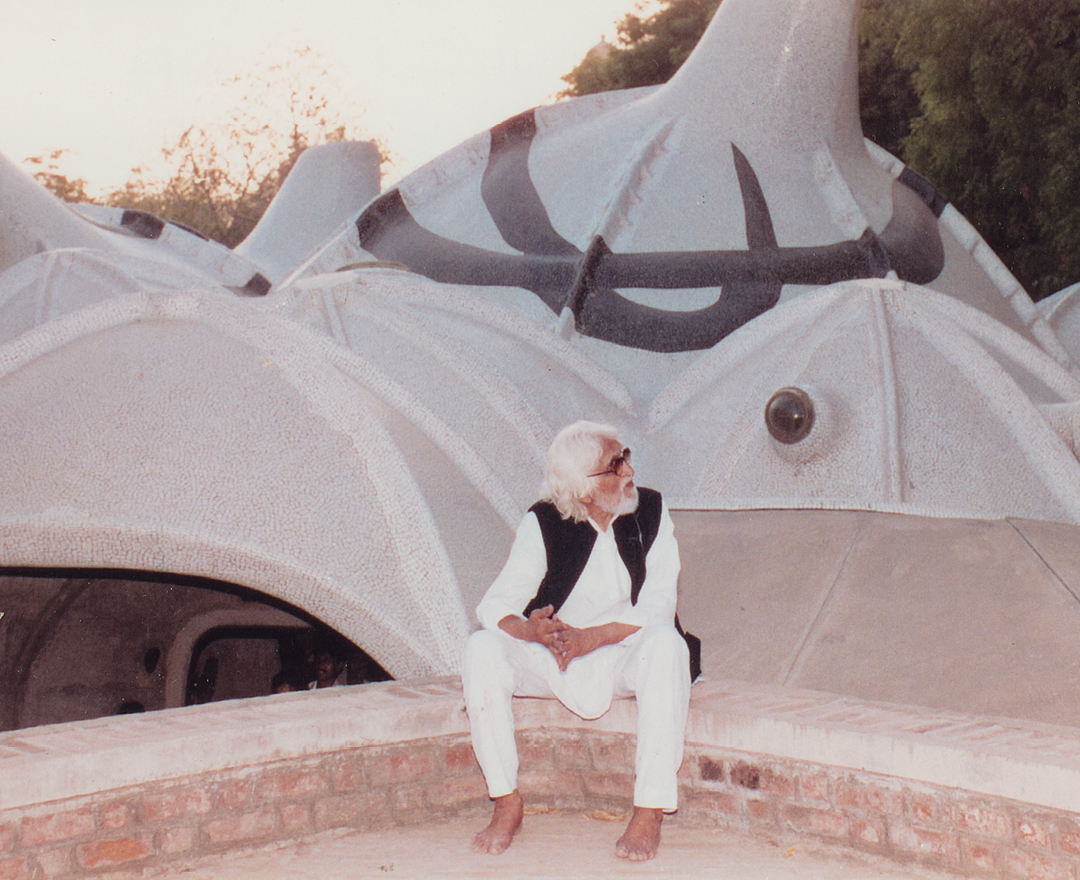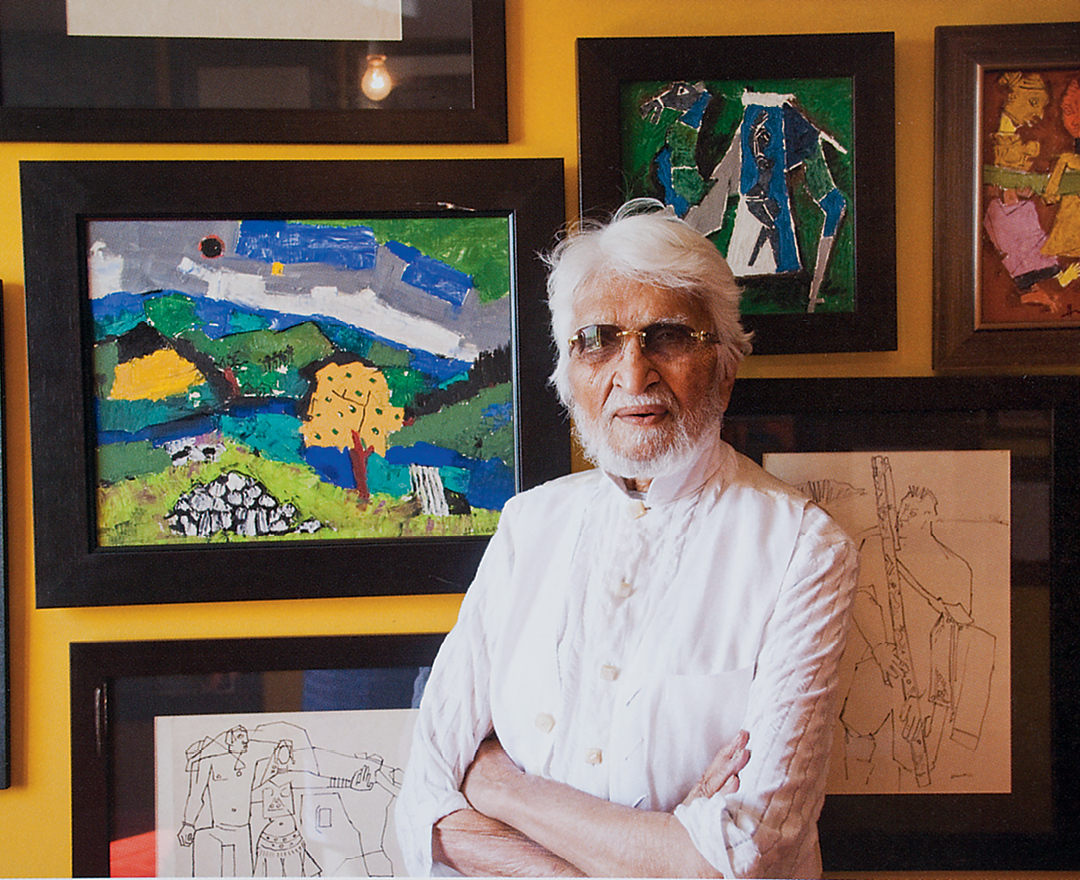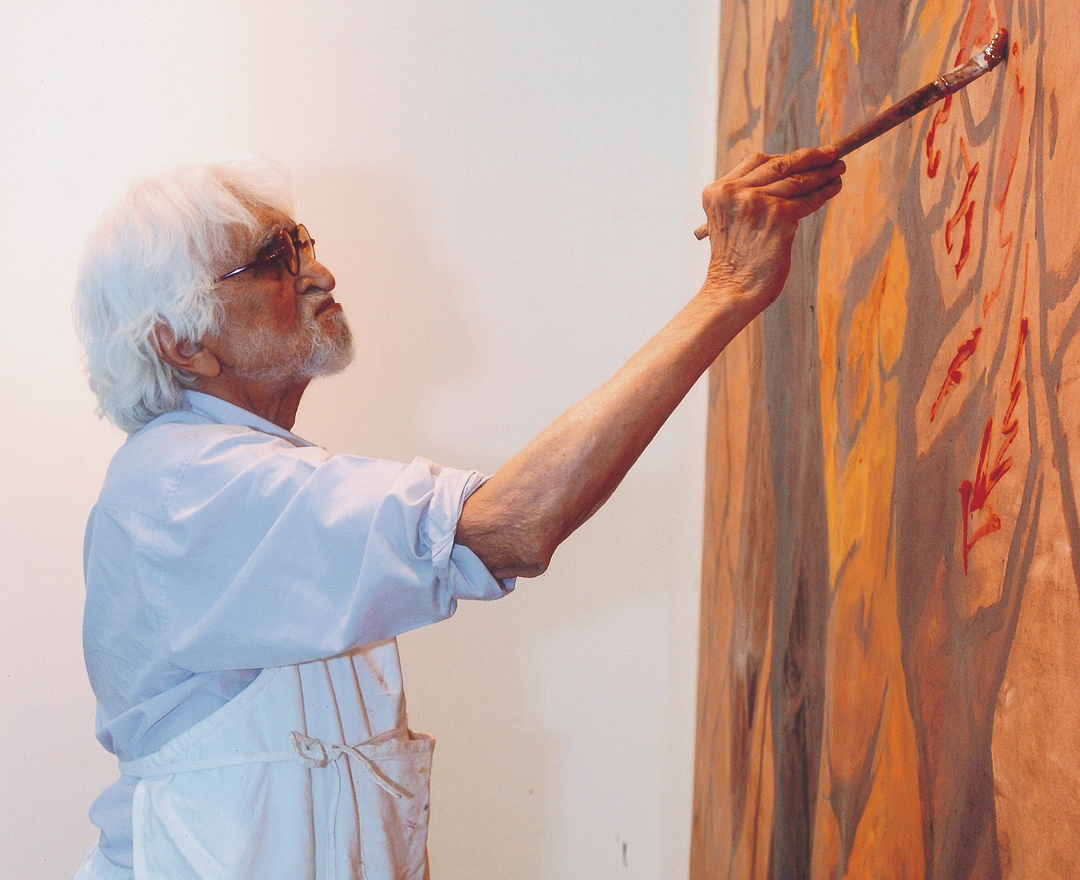 In the galaxy of modern masters, one name that is synonymous with twentieth century Indian art,
is M. F. Husain's.
Born in Pandharpur, Maharashtra, on 17 September 1911, Husain came to Bombay in 1937 to become a painter, where he slept on footpaths and painted under streetlights. A self-taught artist, he began his career painting cinema posters and hoardings, and, in 1941, started making toys and furniture designs.
He imagined a secular language for modern Indian art that translated India's 'composite culture' into a rich mosaic of colours. As a member of the Progressive Artists' Group, launched in 1947, Husain heralded a new freedom for Indian art in the post-Independence decades. A peripatetic painter, Husain covered both geographical and conceptual territories, and transited at will between painting and poetry, assemblage and performance, installation and cinema. He experimented with text and images, and painted alongside musicians to translate music's elusiveness into the accuracy of brushstroke. His first film, a short film titled Through the Eyes of a Painter, won the Golden Bear at the Berlin International Film Festival in 1967.
Husain earned renown for his paintings of horses, though he became equally well-known for his series on Mother Teresa, or the British Raj, among others. His work reflected the relationship between generations of performers, and he referenced India's syncretic culture using motifs and figures imbued with mythological meaning to give them a modern makeover in keeping with prevalent art practices.
Husain was awarded the Padma Shri in 1966, the Padma Bhushan in 1973, and the Padma Vibhushan in 1991 by the Indian government. Well into his nineties, he continued to paint despite living in exile in London and Dubai, having fled from India in 2006 following death threats and obscenity cases filed against him. He accepted Qatari citizenship in 2010 and passed away in London on 9 June 2011.
'Painting is prayer for me. When I am painting, I switch off from the rest of the world—that is what prayer is meant to do'
M. F. HUSAIN
artist timeline
1913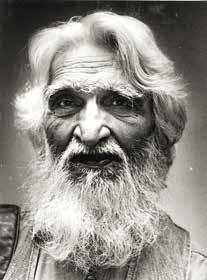 Is born on September 17 in Pandharpur, Maharashtra. Goes through life making up his date and year of birth: his birth certificate is traced posthumously.
1919
His father moves to Indore.
1923-31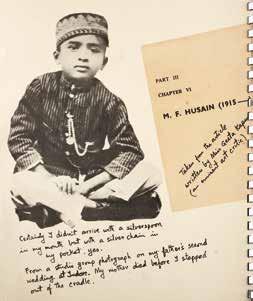 Studies at Government Sanyogita Ganj Primary School, Indore, and is tutored in Islamic studies by his stepmother's father.
1932
A chance encounter with artist N. S. Bendre leads to his joining evening classes at Indore School of Art.
1934
Joins Sir J. J. School of Art, Bombay, but is unable to continue following his father's death.
1936
Arrives in Bombay determined to become a painter. With no money or even a place to stay, he sleeps on footpaths and supports himself by painting film hoardings under streetlights.
1941
Marries Fazila.
1942-47

Works with Fantasy furniture shop, designing nursery furniture and wooden toys.
1947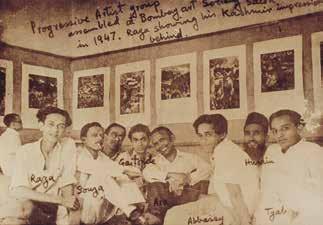 The Progressive Artists' Group is established with founding members F. N. Souza, S. H. Raza, K. H. Ara, S. K. Bakre, H. A. Gade, and Husain. Husain wins an award in his very first participation at Bombay Art Society's annual exhibition.
1948
Views an exhibition at Rashtrapati Bhawan, New Delhi, assembled originally by the Royal Academy, London.
1949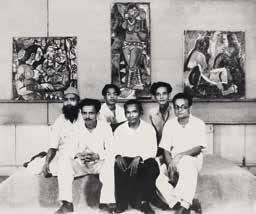 Is part of the Progressives' first exhibition in Baroda.
1950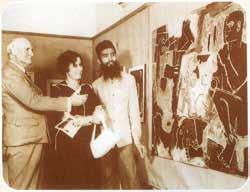 Paints Man, a large oil painting symbolising the pain of Partition, its sombre colours emphasising the evil in the nature of man.
1952
Designs sets for Bal Chhabda's film, Do Raha, along with S. K. Bakre. Travels to the World Peace Congress in Beijing, sponsored by the U.S.S.R. and China. In China, he is inspired by the horses painted by Chi Pei Shei. Has his first solo exhibition in Zurich.
1953
Visits Europe to view the works of modern masters like Paul Klee, Picasso, Matisse, Modigiliani, whose works he has only seen in books till then.
1954
Paints Passage of Time, which marks the beginning of his Horse series.
1955

Wins Lalit Kala Akademi's national award; paints the mural-sized canvas, Zameen, now in the collection of National Gallery of Modern Art, New Delhi.
1956
Makes his iconic painting, Between the Spider and the Lamp. Exhibits thirty-four paintings in Czechoslovakia at Gallery Mannes, Prague, all of which are gifted to interpreter/translator Maria Jaroslav Zurkova—whom he falls in love with. She declines his marriage proposal.
1957
Establishes the Shilalekh Group with Ram Kumar, Tyeb Mehta, and V. S. Gaitonde.
1958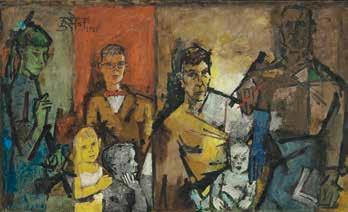 American collector Tom Keehn arranges an exhibition in New Delhi, 'Eight Painters', including Husain's works. Husain paints portraits of the Keehn family.
1959
Is offered the John D. Rockefeller III Fund fellowship but declines it. Is awarded by the International Biennale, Tokyo.
1960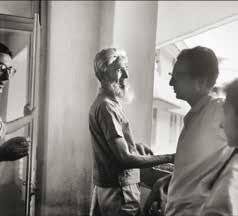 Visits Benares with Ram Kumar and renders its landscape in his unique style.
1961
Solo exhibitions in Tokyo and Rome.
1962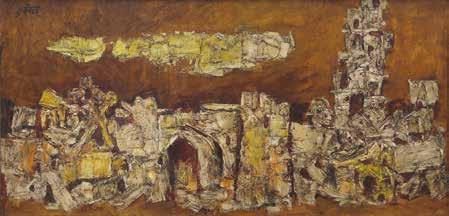 Has exhibitions in Bombay and New Delhi of his Rajasthan series.
1964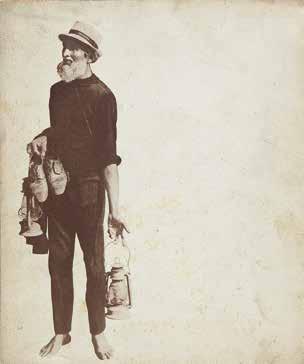 Gives up wearing shoes for a lifetime to mourn the death of Hindi poet Muktibodh. Among other reasons he proffers for abjuring shoes is his long-dead mother being unable to see him step into his father's shoes, or in memory of an unrequited love. First U.S. exhibit at India House in New York.
1965
Visits Karbala, in Iraq, the site of the martyrdom of Imam Hussain. His paintings of this period reflect his emotional turbulence as an artist.
1966
Is awarded the Padma Shri by the Government of India.
1967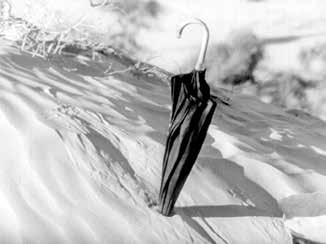 Directs Through the Eyes of a Painter for the Government of India's Films Division. The film wins the Golden Bear award at the Berlin Film Festival and is acquired by Museum of Modern Art, New York.
1968
Completes and exhibits a series of twenty paintings on the Ramayana that he mounts on bullock carts to take through the villages of Maharashtra.
1969
A first-ever retrospective, '21 Years of Painting', is organised at Jehangir Art Gallery, Bombay, by Gallery Chemould.
1971
Begins his Mahabharata series for the Sao Paulo Biennale, Brazil, to be exhibited alongside Pablo Picasso's works.
1973
Is awarded the Padma Bhushan by the Government of India.
Mid-70s
Paints his infamous portraits of Indira Gandhi as Durga riding a tiger during the Emergency, earning himself the opprobrium of the art world for his apparent sycophancy.
1979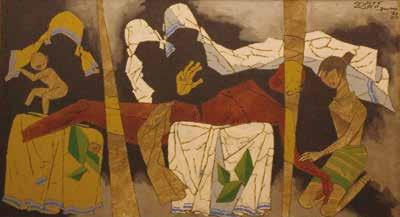 First meeting with Mother Teresa, who embodies eternal maternal love to him; he welcomes her after receiving the Noble Peace Prize, sketches her face on the spot, and hands it to her, which she autographs with 'God bless you'. This encounter begins Husain's long engagement with Mother Teresa as muse, always represented by a faceless woman in her distinctive white-blue saree.
1982
Has an exhibition at the Royal Academy of Arts, London. Paints the ceiling of government-owned Kanishka Hotel (now Hotel Shangrila), New Delhi. The murals are subsequently removed to Husain ni Gufa, Faridabad.
1984
Does portraits of Urdu poets Ghalib, Iqbal, and Faiz.
1985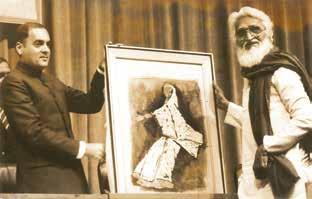 Paints a series of portraits of Indira Gandhi following her assassination the previous year; and begins his series on the British Raj.
1986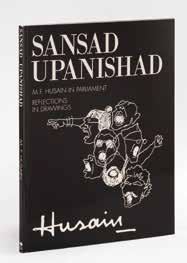 Is nominated to the Rajya Sabha where he fails to make an impact over a five-year term. Publishes his drawings from Parliament as a book, Sansad Upanishad.
1990
Makes a series of paintings on Calcutta for the city's tercentenary.
1991
Is awarded the Padma Vibhushan by the Government of India.
1992-95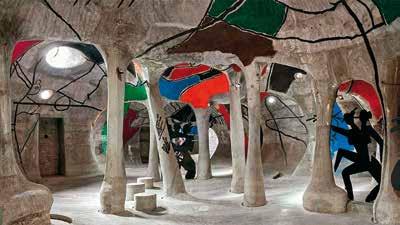 Works with Pritzker award winning architect Balkrishna Doshi on Husain-Doshi ni Gufa in Ahmedabad. He paints its interiors. It has subsequently been renamed Ambdavad ni Gufa.
1996
Hindu right wing fundamentalists take issue with his 1976 nude painting of Saraswati, and vandalise his paintings in Ahmedabad.
1998
Protesting against Husain's depiction of Hanuman carrying a nude Sita, Husain's house in Mumbai is attacked.
2000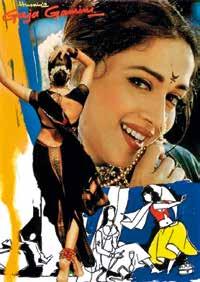 Makes Hindi feature film Gaja Gamini with leading actress Madhuri Dixit.
2003
'88 Husains in Oils' exhibition travels to Kolkata, New Delhi and Mumbai.
2004
Makes his second film, Meenaxi - A Tale of Three Cities, with the actress Tabu as muse, which receives flak from Muslim organisations. Makes a series of twenty-five paintings for 'Our Planet Called Earth', a commission from businessman Guru Swarup Srivastava that turns out to be self-sponsored.
2006
Tired of facing right wing extremists and summons to appear in court, flees to a life of self-exile in Dubai. Spends his time between Dubai and London.
2007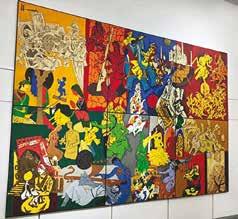 Receives the Raja Ravi Varma Award from the Government of Kerala. Makes a series of paintings based on the Hindi film Mughal-e-Azam.
2010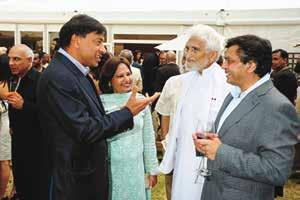 Accepts citizenship of Qatar. Paints a series of works on the Arabic civilisation for the Qatari royal family. Begins a series of paintings on the Indian civilisation for London-based Indian steel billionaire Lakshmi Mittal. The series is exhibited posthumously at Victoria and Albert Museum, London.
2011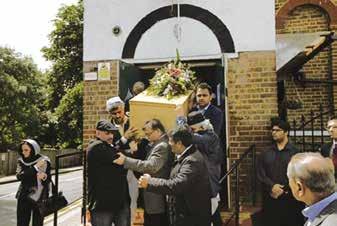 Passes away in London in exile at the age of ninety-eight and is buried in a cemetery there. His death is mourned throughout India.
'Continuum: Progressive Artists' Group'
The 'Manifestations' series of 20th Century Indian Art, Editions V, VI, VII, VIII, IX, X, XI
DAG, New Delhi and Mumbai, 2011-14
'The Printed Picture: Four Centuries of Indian Printmaking'
DAG, New Delhi, 2012; Mumbai, 2016; alternate locations in Kolkata, 2013; Jaipur, 2017; Chandigarh, 2018
'Indian Landscapes: The Changing Horizon'
'Mumbai Modern: Progressive Artists' Group 1947-2013'
'Indian Divine: Gods & Goddesses in 19th and 20th Century Modern Art'
DAG, New Delhi and Mumbai, 2014
'Indian Abstracts: An Absence of Form'
DAG, New Delhi, Mumbai, New York, 2014-15
'Indian Portraits: The Face of a People'
DAG, New Delhi, 2013; Mumbai, 2014
'India Modern: Narratives from 20th Century Indian Art'
DAG, New York, New Delhi, Mumbai, 2015; Chandigarh, 2017
'The Naked and The Nude: The Body in Indian Modern Art'
DAG, New Delhi, 2013; Mumbai, 2015
'Primitivism and Modern Indian Art'
DAG, Mumbai, 2019, New York, 2020; New Delhi, 2021-22
'Navrasa: The Nine Emotions of Art'
DAG, Mumbai and New Delhi, 2020
'Ways of Seeing: Women Artists | Women as Muse'
'Indian Blue: From Realism to Abstraction'
'Iconic Masterpieces of Indian Modern Art'
'Master Maqbool: Works by M. F. Husain'
National Gallery of Modern Art, New Delhi, India
Kiran Nadar Museum of Art, New Delhi
Jehangir Nicholson Art Foundation, Mumbai
Tata Institute of Fundamental Research Art Collection, Mumbai
Piramal Art Foundation, Mumbai
Government Museum and Art Gallery, Chandigarh
Roopankar Museum of Fine Arts, Bharat Bhavan, Bhopal
CITI India Corporate Collection
Peabody Essex Museum, Salem, Massachusetts
The Art Institute of Chicago, Chicago
Glenbarra Art Museum, Himeji
Jane and Kito de Boer Collection, Dubai and London
Stellar International Art Foundation, Switzerland