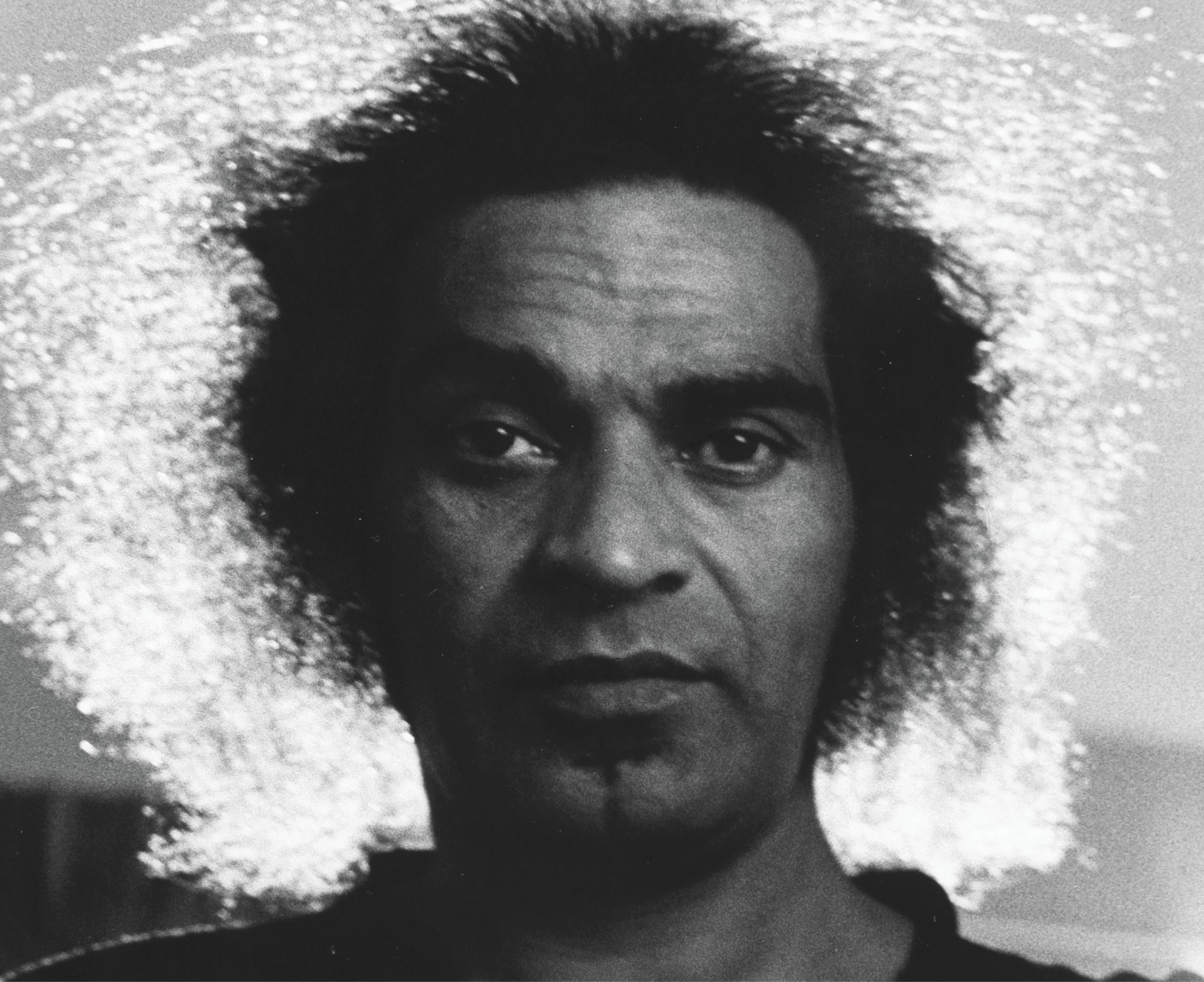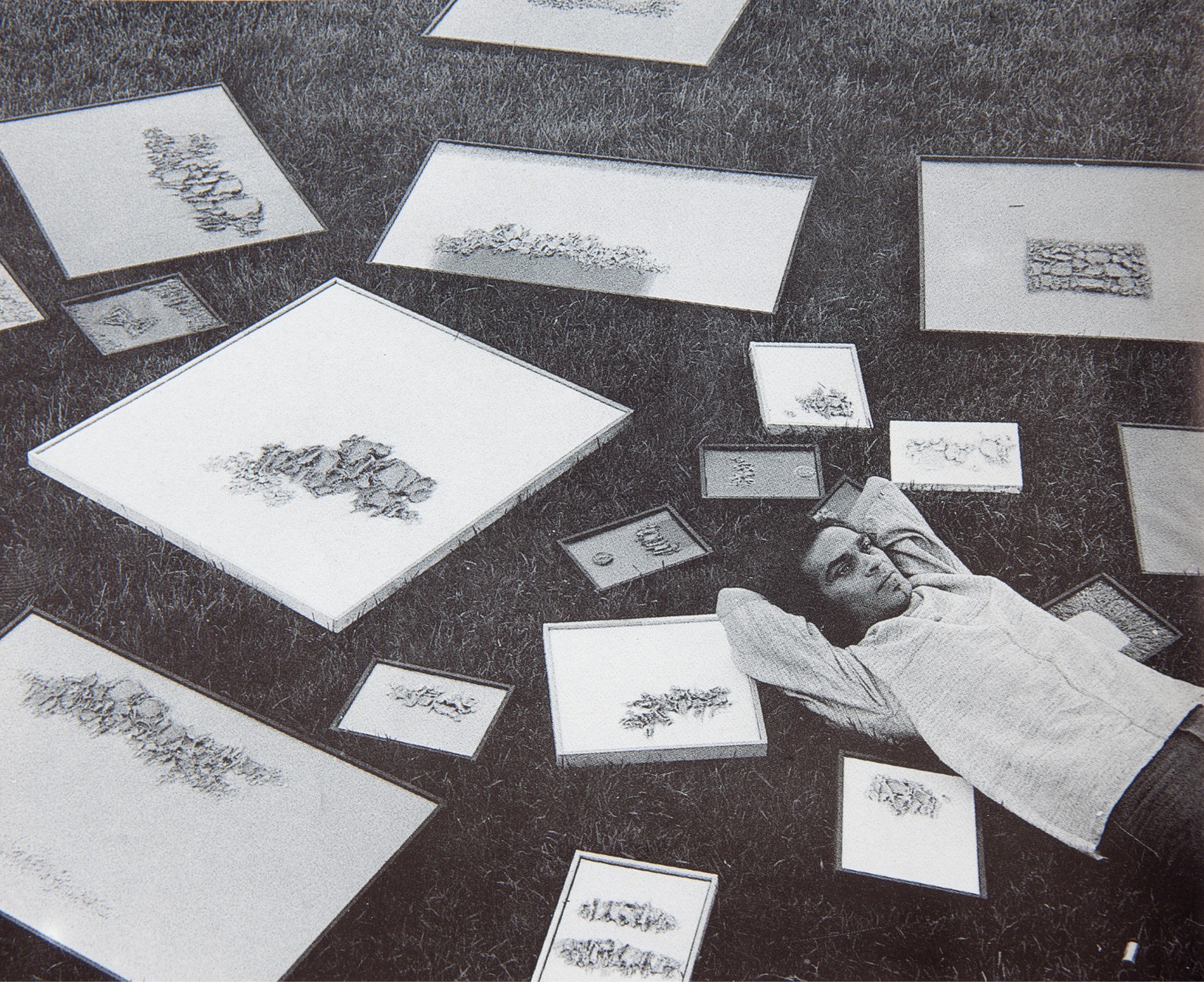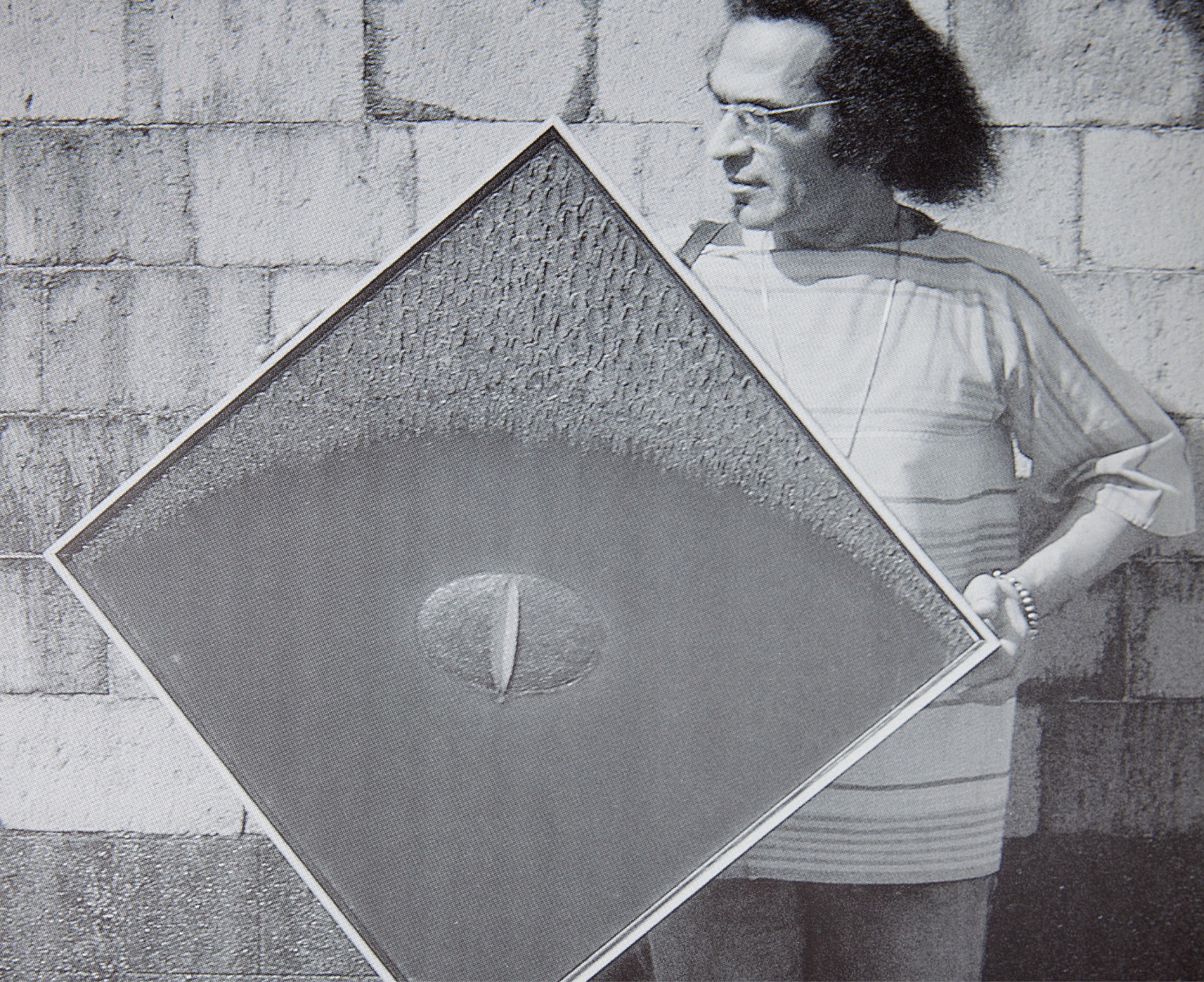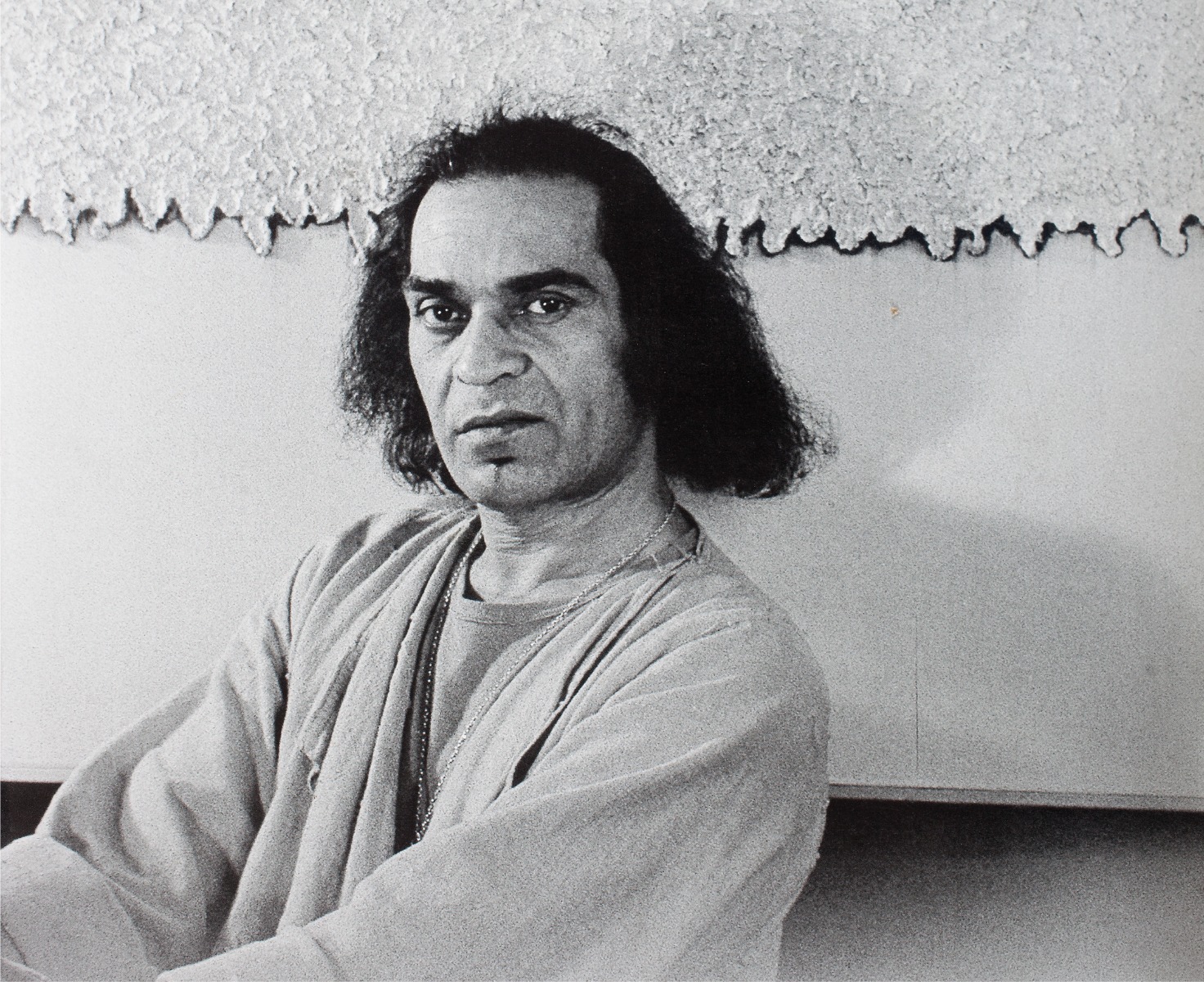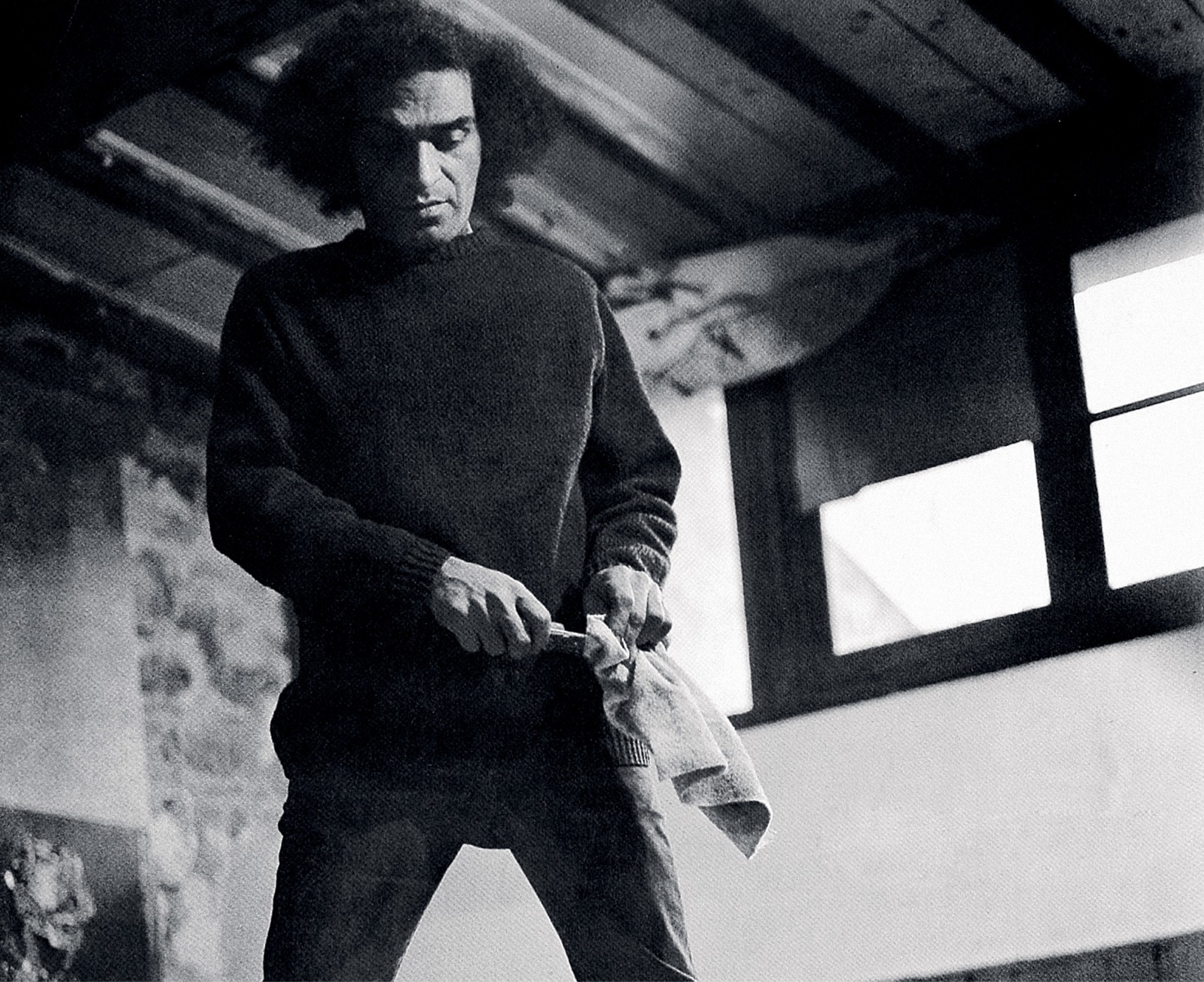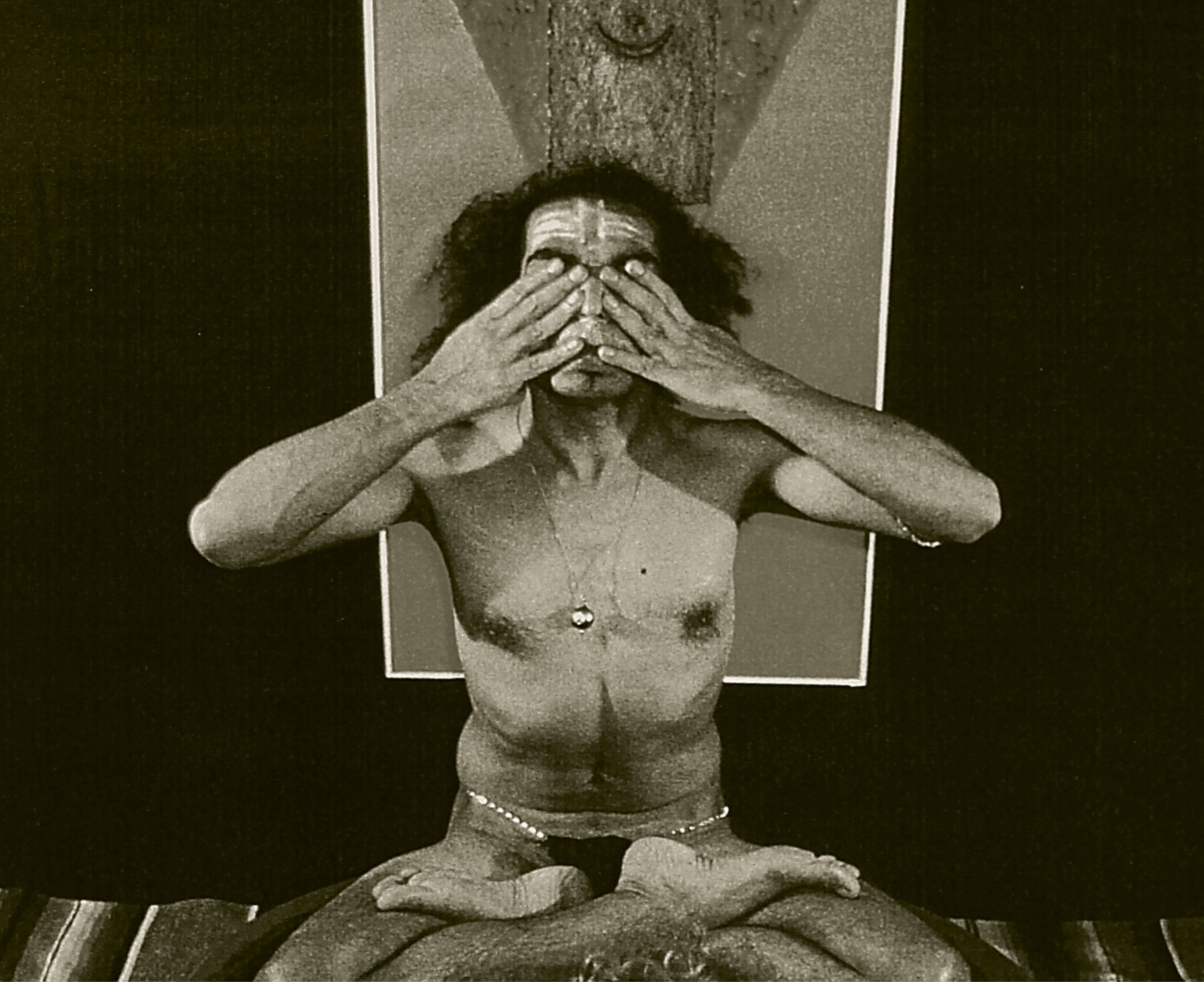 Repetitive incisions on paper were part of Sohan Qadri's meditative abstraction, of which his Dot series is a prime example.
He was born in a wealthy farming family in Punjab's Chachoki village on 2 November 1932. When he was seven, he came across two spiritualists living on the family farm—Bikham Giri, a Bengali Tantric-Vajrayan Yogi, and Ahmed Ali Shah Qadri, a Sufi. Both gurus had a tremendous impact on young Qadri and taught him spiritual ideals through meditation, dance, and music. His association with them heralded a lifelong commitment to spirituality and art.
Escaping from farming, young Qadri first fled to the Himalayas and then made his way into Tibet, staying in monasteries for several months. On being compelled to return, he took up painting. In 1965, Qadri left India and embarked on travels across the globe, eventually settling in Copenhagen, where he painted and taught yoga.
Representation disappeared from Qadri's visual language early on. In search of transcendence, he created works imbued with tantric symbolism and philosophy, giving rise to his own abstract, modernist vocabulary. His art was minimalist, rendered in vibrant colours, almost an allusion to the northern lights of Scandinavia.
Qadri began his career painting with oils on canvas but from the 1970s onwards, he started working on paper—soaking it, carving it, and covering it in dyes, turning the two-dimensional surface into a three-dimensional medium.
His works are part of prominent collections globally and in India. He passed away in Toronto, Canada, on 2 March 2011.
'What I try to express in my art is a synthesis of emptiness and peace, radiating power'
SOHAN QADRI
artist timeline
1932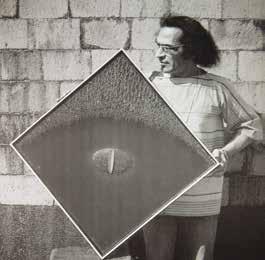 Born Sohan Singh in a village called Chachoki, in Punjab, near Kapurthala. He grows up in a wealthy farming family where his mother is Hindu and father is Sikh.
1950s
Begins his career painting using oil on canvas.
1952
Moves to Bombay where he works as a still photographer in a Bollywood studio. Discovers the works of the Progressive Artists' Group, particularly S. H. Raza, M. F. Husain, and F. N. Souza at the J. J. School of Art.
1953-54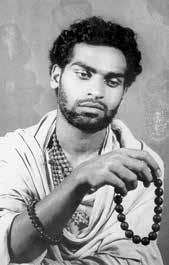 Leaves for remote temples and monasteries in the Himalayas and Tibet for long periods of silence and meditation, staying for several months amongst spiritualists and forest dwellers; abandoning figural representation in his work upon return and adopting, instead, a philosophy akin to the Calcutta Group and Progressive Artists' Group, of representing the feeling of transcendence through tantric symbolism and philosophy.
1955-60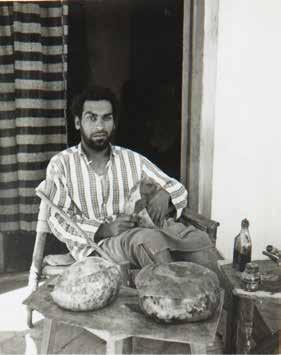 Studies for his Master's in Fine Art from Government College of Art, Simla. The curriculum is modelled after the Royal College of Arts, London. Specialises in Rajput and Mughal style of paintings.
1961

Dr. Mulk Raj Anand, the writer and founder-editor of the art journal Marg, recognises Qadri's talent. Anand supports young talent all over India and becomes his first major patron.
1963
Participates in his first group show, 'Expression in Abstract - 14 Leading Abstractionists' alongside V. S. Gaitonde, Ram Kumar, Krishen Khanna, G. R. Santosh, Shanti Dave, Biren De, Souza and others at Kumar Gallery, New Delhi; has his second show, a solo exhibition, with the help of M. S. Randhawa, the chief commissioner of Delhi, at Triveni Kala Sangam, New Delhi, and the following year in Chandigarh.
1964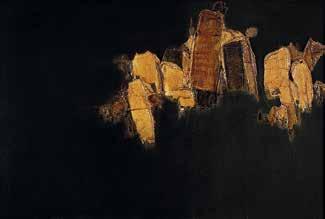 Establishes an artist collective, Loose Group, along with his mentor friend, Shiv Kumar, a poet. Loose Group is a circle of artists and poets in Kapurthala that includes practitioners such as Hardev, Shiv Singh, S. S. Mishra, Ajaib Kamal, and Ravinder Rav.
1965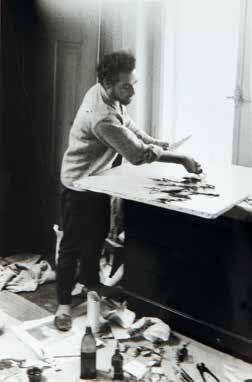 Leaves India and begins a series of travels that lead him to East Africa, North America, Paris, Zurich, eventually settling in Copenhagen, Denmark, for thirty years; wherein he begins to incorporate the Scandinavian landscape and sky, through colour and space, into his work.
1966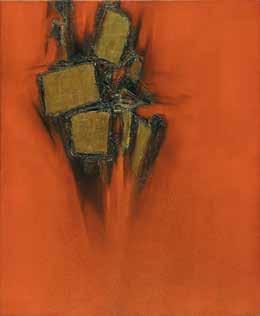 Exhibits his work at the Galerie Romain Louis in Brussels with the help of Mark Kuhn, the Swiss art critic; shows in Paris at Galerie Arnaud.
1966-67
Receives a fellowship from the French government.
1967
Upon his return to Zurich, he receives an invitation to attend an artists' camp in Poland where he is given lodging, food and painting material for two months.
1968
Receives the national award from by the Lalit Kala Akademi in New Delhi. This is a period when his work is accentuated by the warmth and earthiness of India as well as of African landscapes.
1969
Visits Copenhagen at the invitation of the Danish cultural ministry. The artist shows his work in Vienna at the gallery Uni Generation, and at the government printing press, d'Orchai. His work is also exhibited at Salon International de Paris, France.
1970s
Begins working exclusively on paper, making structural effects with ink and dye, also making incisions to provide a three-dimensionality to an otherwise two-dimensional medium.
1970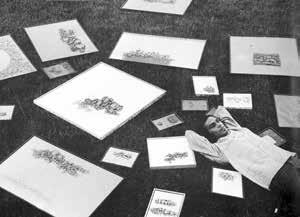 Moving away from his more modernist expressions of abstraction, creates works that point to his earliest engagement with tantra and Indian thought, particularly of the central core, seed or bindu.
1973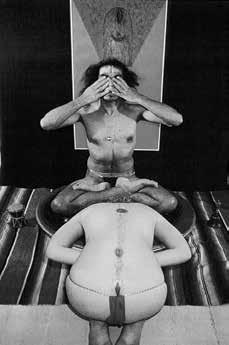 After settling in Copenhagen, meets Nobel laureate Heinrich Boll who subsequently buys some of his paintings and writes about him. Meanwhile, his palette shifts to pale greys, beiges and white influenced by the region's northern light and environment. He is represented at IKI Dusseldorf, Germany. Teaches yoga and paints.
1975
Shows at the Basel Art Fair, Switzerland. In a series of works executed on jute, the artist creates abstract compositions that reveal this shift in engagement as much as his labour-intensive process.
Mid-1970s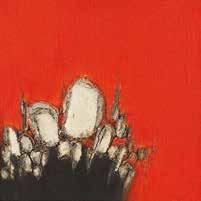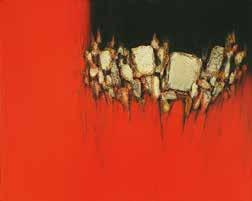 His works from this period use oil, wax, and plaster-of-paris on canvas.
1976
Holds a solo exhibition at Galerie Gilles Corbeil, Montreal, Canada.
1978
Publishes his first volume of poems, The Dot and the Dots.
1979
Appears on a television show, 'Tantra—the Asian Art of Energy', in Sweden.
1980
Doordarshan screens a documentary film on Qadri, Journey into Silence.
1982
Is honoured with the I.A.P.A.A. (International Association of Amusement Parks and Attractions) award in Toronto, Canada.
1988
Is a part of Writer's Workshop, Calcutta.
1990
Holds a solo exhibition at Court Gallery, Copenhagen, Denmark.
1993
Shows his work at Alliance Française, Nairobi, Kenya.
1994
Has solo shows at Dhoomimal Gallery, New Delhi, Gallery 7, Toronto, and Gallery Shades, Singapore; holds a few solo shows in India in the subsequent years.
1999
His works are exhibited at Gallery 93, New York; over the next eight years, has yearly one-man shows in New Delhi.
2000s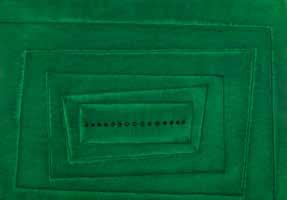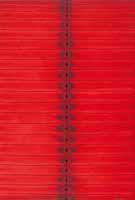 His works on paper combine ink and dye with vivid tones, striations, scarring and holes to redefine the language of tantra as a visual expression.
2001
Exhibits at Sundaram Tagore Gallery, New York.
2004
Establishes Gyan Stumbh-Stupa, a centre for spiritual learning and 2000s practice, in the city of Phagwara, Punjab.
2007
Makes appearances on television to talk of his art and tantra, on Talk Asia, CNN International, Hong Kong; and BBC News, London.
2011
Passes away on March 1, in Toronto, Canada, at the age of seventy-eight after a prolonged illness. He leaves behind a rich legacy of art and poetry that is deeply immersed in the Indian tradition. Italian fine-art publisher Skira Editore releases Sohan Qadri: The Seer, a monograph with over eighty of the artist's paper works and canvas paintings made between the 1960s and 2011. Scholars like Partha Mitter, Tushara Bindu Gude, and Donald Kuspit trace the artist's trajectory and personal philosophy behind his work in their essays.
2015
His work is exhibited at 'Frontiers Reimagined', a collateral event of the Venice Biennale.
The 'Manifestations' series of 20th Century Indian Art, Editions V, VI, VII, VIII, IX, X, XI
DAG, New Delhi and Mumbai, 2011-14
'Indian Landscapes: The Changing Horizon'
'Indian Abstracts: An Absence of Form'
DAG, New Delhi, 2014; Mumbai and New York, 2015
'Indian Divine: Gods & Goddesses in 19th and 20th Century Modern Art'
DAG, New Delhi and Mumbai, 2014
'India Modern: Narratives from 20th Century Indian Art'
DAG, New York, Mumbai, New Delhi, 2015; Chandigarh, 2017
'Memory & Identity: Indian Artists Abroad'
DAG, New York, 2016; Mumbai, 2017
'Iconic Masterpieces of Indian Modern Art'
'Tantra on the Edge: Inspirations and Experiments in Twentieth Century Indian Art'
National Gallery of Modern Art, New Delhi
Lalit Kala Akademi, New Delhi
Government Museum and Art Gallery, Chandigarh
Punjab University Museum, Chandigarh
Pierre Jeanneret Collection, Paris
Slupsk Museum of Modern Art, Slupsk
Robert Thurman Collection, New York
Hitachi Capital Collection, New York
Peabody Essex Museum, Salem, Massachusetts