1897 - 1975
M. A. R. Chughtai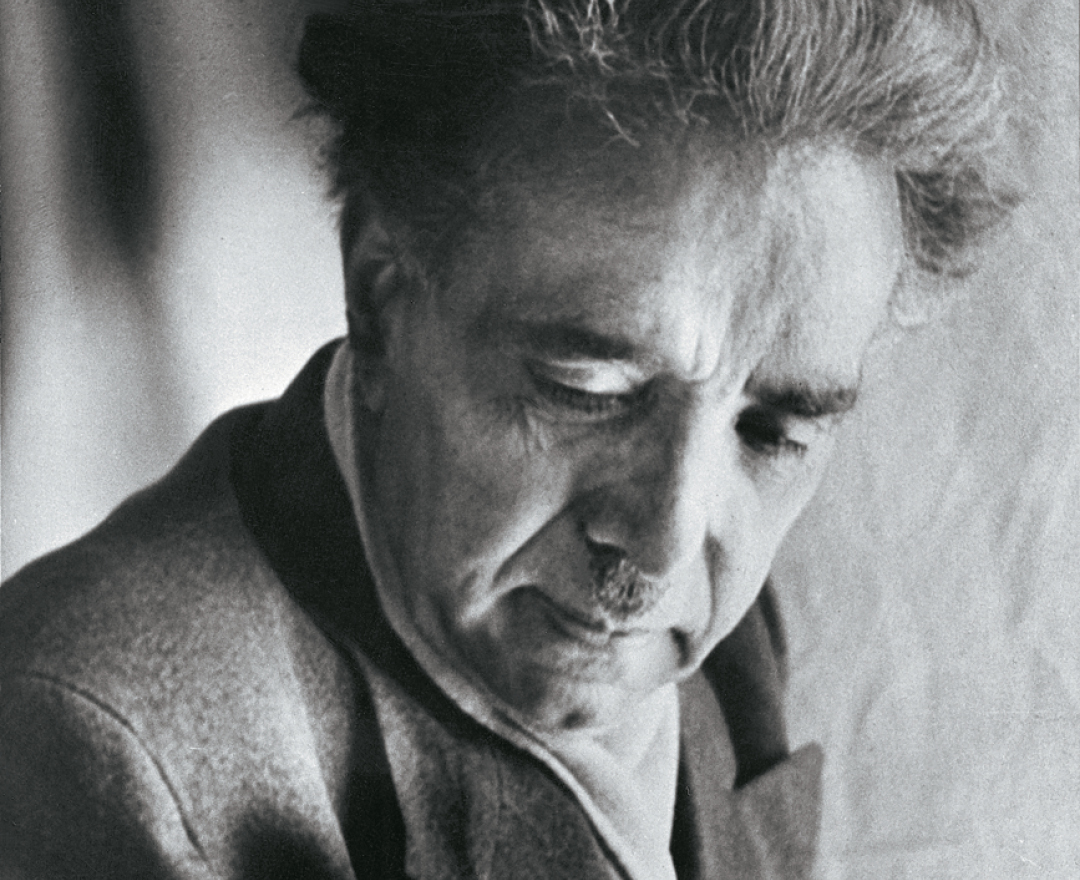 While M. Abdur Rahman Chughtai's early watercolours bear the stamp of Abanindranath Tagore's revivalist Bengal School, by the 1940s he had created his own style, a commingling of the Bengal School, Mughal art, and miniature and Islamic traditions of art.
Born into a family of artists in Lahore on 21 September 1897, Chughtai learnt to draw from his father, Mia Karim Baksh. He joined Mayo School of Art in Lahore in 1911, where Samarendranath Gupta, a pupil of Abanindranath Tagore, was vice-principal. He obtained a diploma in photo lithography from Mayo School in 1914, where he went on to become the head instructor in chromo-lithography.
Chughtai honed his printmaking skills during visits to London in the mid-1930s and exhibited his works across Europe; he also exhibited with Indian Society of Oriental Art in Calcutta around this time. Despite Pakistani claims on his heritage, his contribution towards the entire subcontinent's art is substantial—his subjects ranged from Buddhist themes, Hindu epics, stories from Radha-Krishna mythology, as well as illustrative paintings on Ghalib's poetry and the Rubaiyat of Omar Khayyam.
As Pakistan's national artist, his publication, Amal-i-Chughtai, and original works were gifted to visiting heads of states. He also designed postal stamps and insignia for Radio Pakistan and Pakistan Television. He was awarded Pakistan's highest honours—Hilal-i-Imtiaz in 1960, and the Presidential medal for the Pride of Performance in 1968. He passed away in Lahore on 17 January 1975.
'Posterity will remember him as the greatest exponent of the spirit of Indian art in modern age'
S. KASHMIRA SINGH
artist timeline
1897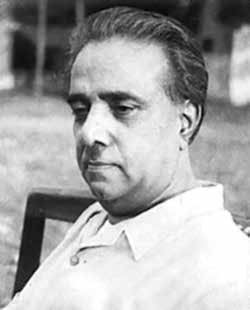 Born on September 21 in Lahore in British India as Muhammad Abdur Rahman Chughtai, in a family of artists and craftsmen; learns to draw from his father, Mia Karim Baksh, and the art of naqqashi (repousse) from his uncle, Baba Miran Shah Naqqash.
1914
Obtains a diploma in photo lithography from Mayo School of Art. After leaving school, works as a photographer and a drawing teacher for a while.
1916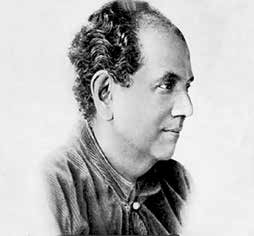 His first painting appears in Modern Review, done in revivalist Bengal School style. He travels to Delhi to see the Mughal monuments of the city. Travels to Calcutta and apprentices under Abanindranath Tagore for a while. His early watercolours are in the Bengal School style featuring Hindu and Buddhist deities and mythological characters; his works such as Jahanara and Taj bear influence of Abanindranath Tagore's well-known work, The Last Moments of Shahjahan
1920
Holds his first exhibition at Punjab Fine Art Society, Lahore.
1920s
Exhibits with the Indian School of Oriental Art.
1927-31
Tours Europe holding solo shows.
1928
Publishes his first book, Muraqqai-i-Chughtai, which is a generously illustrated edition of Mirza Ghalib's poetry with a foreword by contemporary poet Allama Iqbal; it is considered the most significant of Chughtai's works and one of the finest examples of book production in the country.
1934
Is awarded the title of Khan Bahadur by the British colonial government.
1935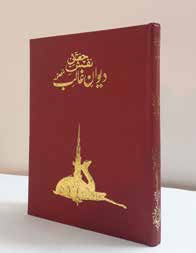 Publishes his second book, Naqsh-i-Chughtai.
1932,'36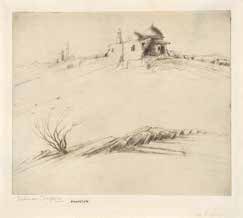 Travels to London to learn printmaking and etching at London School of Photo Engraving.
1940s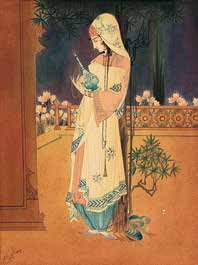 Develops his unique painting style, influenced by Mughal architecture, Islamic calligraphy, miniature painting and Art Nouveau; his subjects include characters from Islamic history and mythology, Mughal kings and queens, and stories from Punjabi, Persian and Indo-Islamic folk tales
1940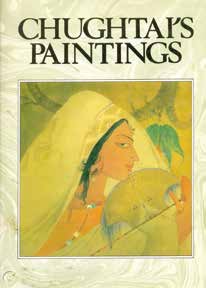 Publishes his third book, Chughtai's Paintings.
1947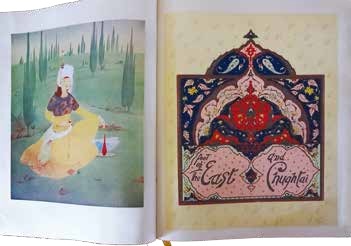 Following the partition of the subcontinent and the creation of Pakistan, comes to be known as the National Artist of Pakistan. Designs insignia for Radio Pakistan and Pakistan Television; becomes the founder member of Pakistan Art Council. His publication, Amal-i-Chughtai, and original works by him are gifted to visiting heads of state by the Government of Pakistan.
1960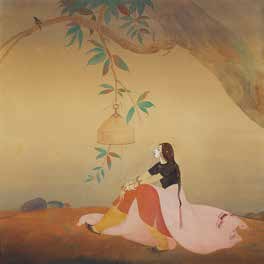 Is conferred the title of 'Hilal-i-Imtiaz' (Crescent of Excellence) by the President of Pakistan.
Mid 1960s
Continues to paint in his distinctive style, though his subjects are now secular.
1968
Receives Pride of Performance Award from the President of Pakistan.
1975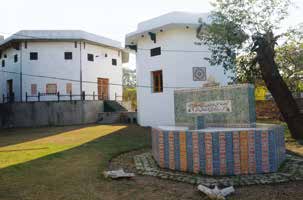 Passes away on 17 January in Lahore. His family sets up his dream project, the Abdur Rahman Chughtai Museum, in Lahore. Exhibits are changed annually.
2005
Son Arif Rahman Chughtai publishes a book on his father, The Challenge of M. A. Rahman Chughtai to the Bengal School of Art, (Lahore: Jahangir Book Club).
The 'Manifestations' series of 20th Century Indian Art, Editions VI, X
DAG, New Delhi, 2012; Mumbai, 2014; New York 2016-17
'Home: is a Place: Interiority in Indian Art'
'Iconic: Masterpieces of Indian Modern Art'
National Gallery of Modern Art, New Delhi
Chughtai Museum Trust, Lahore
National Art Gallery, Islamabad
President's House, Islamabad
Governor's House, Lahore and Karachi
Queen Juliana's Palace, the Hague
The Peace Palace, the Hague
Victoria and Albert Museum, London
United Nations Headquarters, New York
U. S. State Department, Washington, D. C.