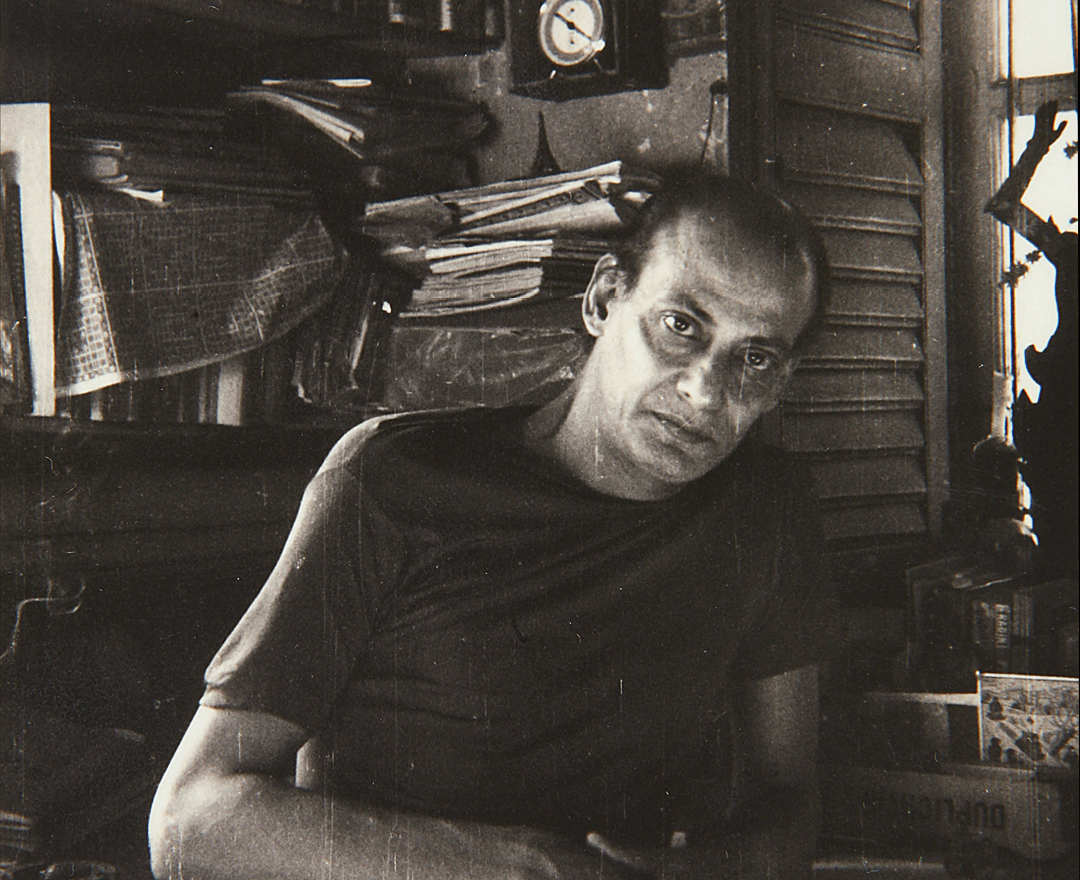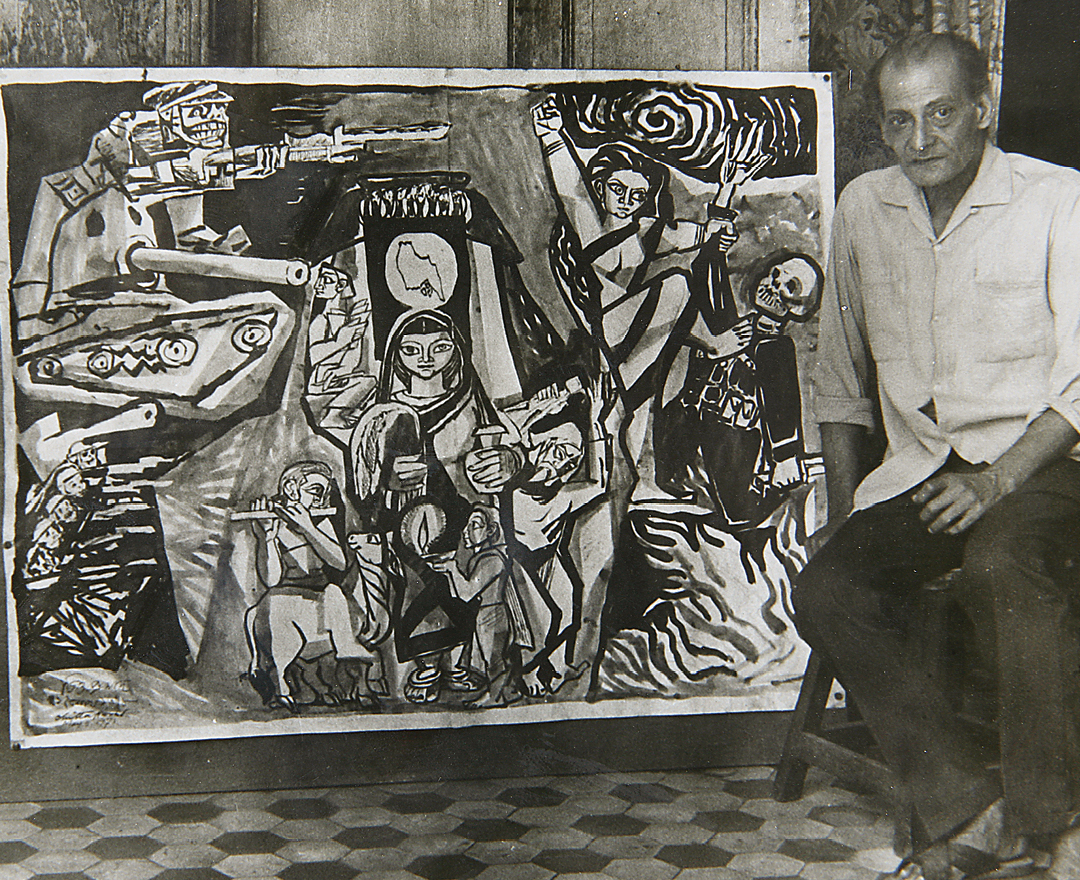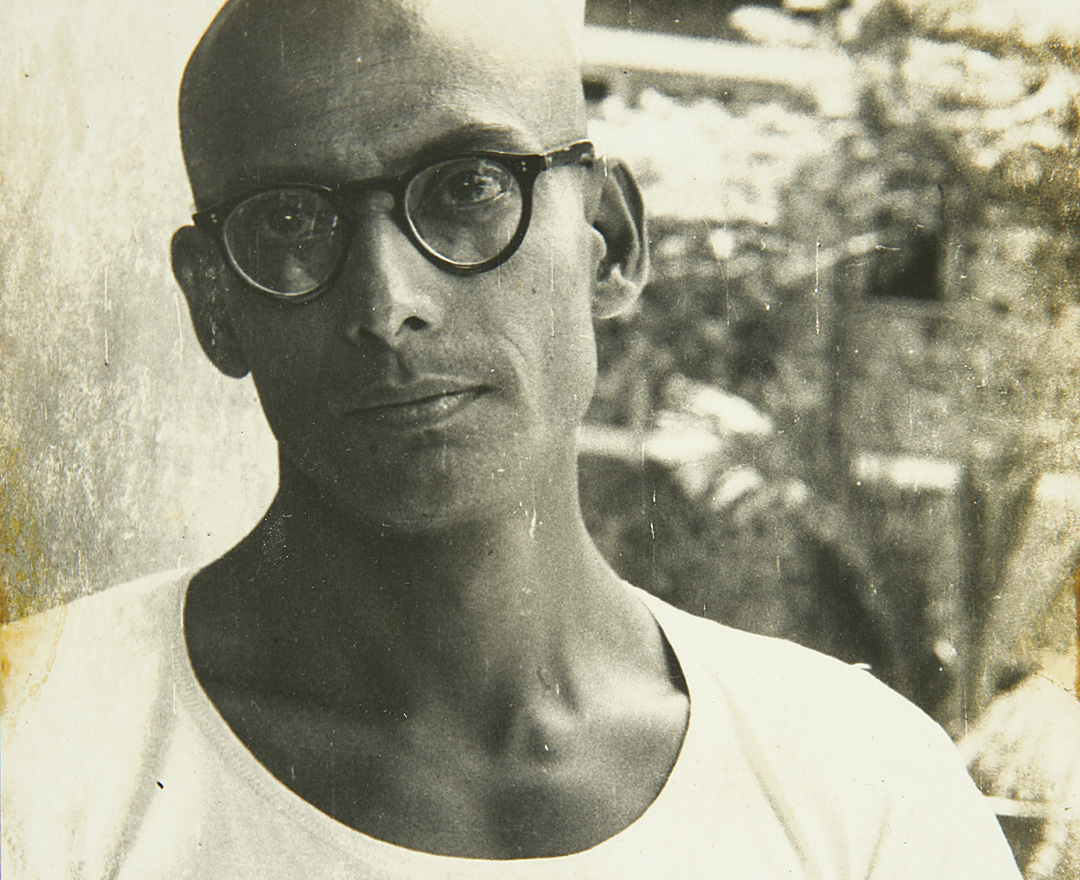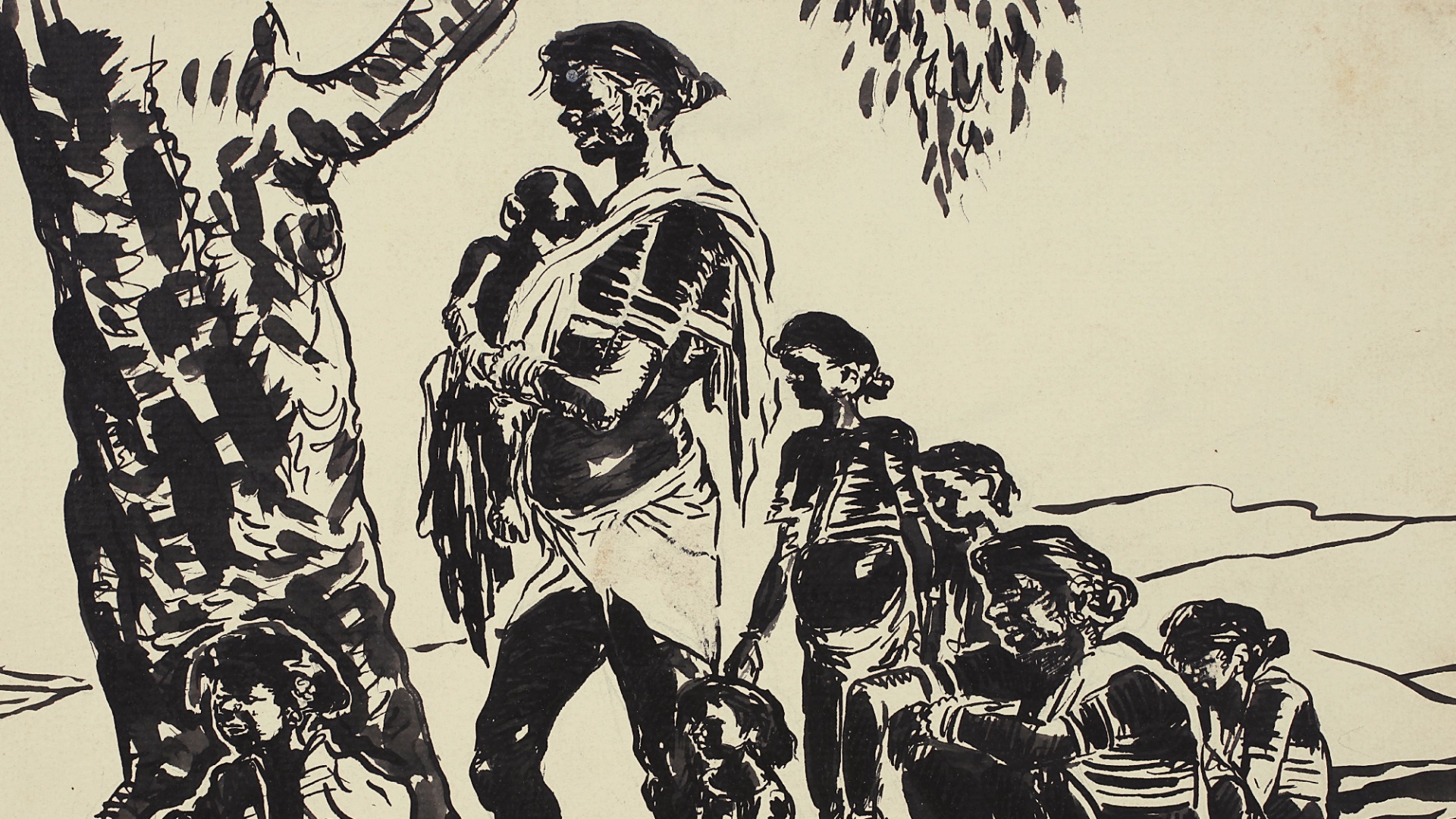 A self-taught artist, poet, storyteller, and an active member of the Communist Party of India, Chittaprosad was born on 21 June 1915.
Chittaprosad drew inspiration from village sculptors, artisans and puppeteers. The devastating Bengal famine of 1943-44 resulted in his brutally honest depiction of human suffering in stark drawings and sketches made in pen and ink. These drawings and reports were published in People's War, and culminated in Hungry Bengal, a shocking eyewitness report on the man-made tragedy, copies of which were seized and destroyed by the British.
Powerful and emotive, his art of caricature emerged as a statement in favour of the oppressed masses, and as a forceful denunciation of the tyranny of the ruling class and indictment of the prevailing conditions. Underlying the biting humour was a compassionate humanism and his images were essentially an appeal on behalf of the marginalised.
Apart from his body of works representing human suffering, Chittaprosad did several landscapes and cityscapes, portraits, female figures, nudes, still-lifes, and illustrations for books, while based in Bombay in the later years of his life. A defining moment was his meeting with Frantisek Salaba, a Czech puppeteer who lived briefly in Bombay. This association led to the making of a film on Chittaprosad's life, titled Confession, by Pavel Hoble in 1972. It won a special prize from the World Peace Council. Chittaprosad relocated to Calcutta in the last years of his life where he passed away on 13 November 1978.
'In India an artist cannot long remain without expressing his moral and political views, without searching for a way to create a tradition which will make art the popular language of this country'
CHITTAPROSAD
The 'Manifestations' series of 20th Century Indian Art, Editions V, VI, VII, VIII, IX, X, XI
DAG, New Delhi and Mumbai, 2011-14
'Chittaprosad: A Retrospective | 1915-1978'
DAG, New Delhi, 2011; Mumbai, 2014; New York, 2018
'The Printed Picture: Four Centuries of Indian Printmaking'
DAG, New Delhi, 2012; alternate locations in Kolkata, 2013; Mumbai, 2016; Jaipur, 2017; Chandigarh, 2018
'Indian Landscapes: The Changing Horizon'
'Indian Divine: Gods & Goddesses in 19th and 20th Century Modern Art'
DAG, New Delhi and Mumbai, 2014
'The Naked and the Nude: The Nude in Indian Modern Art'
DAG, New Delhi, 2013; Mumbai, 2015
'Indian Portraits: The Face of a People'
DAG, New Delhi, 2013; Mumbai, 2014
'New Found Lands: The Indian Landscape from Empire to Freedom'
DAG, New York, 2021; Mumbai, 2021-22
'Navrasa: The Nine Emotions of Art'
DAG, New Delhi and Mumbai, 2020-21
'Home is a Place / Interiority in Indian Art'
'Indian Blue: From Realism to Abstraction'
National Gallery of Modern Art, New Delhi
Jehangir Nicholson Art Foundation, Mumbai
Kiran Nadar Museum of Art, New Delhi
Academy of Fine Arts, Kolkata
Jane and Kito de Boer Collection, Dubai and London