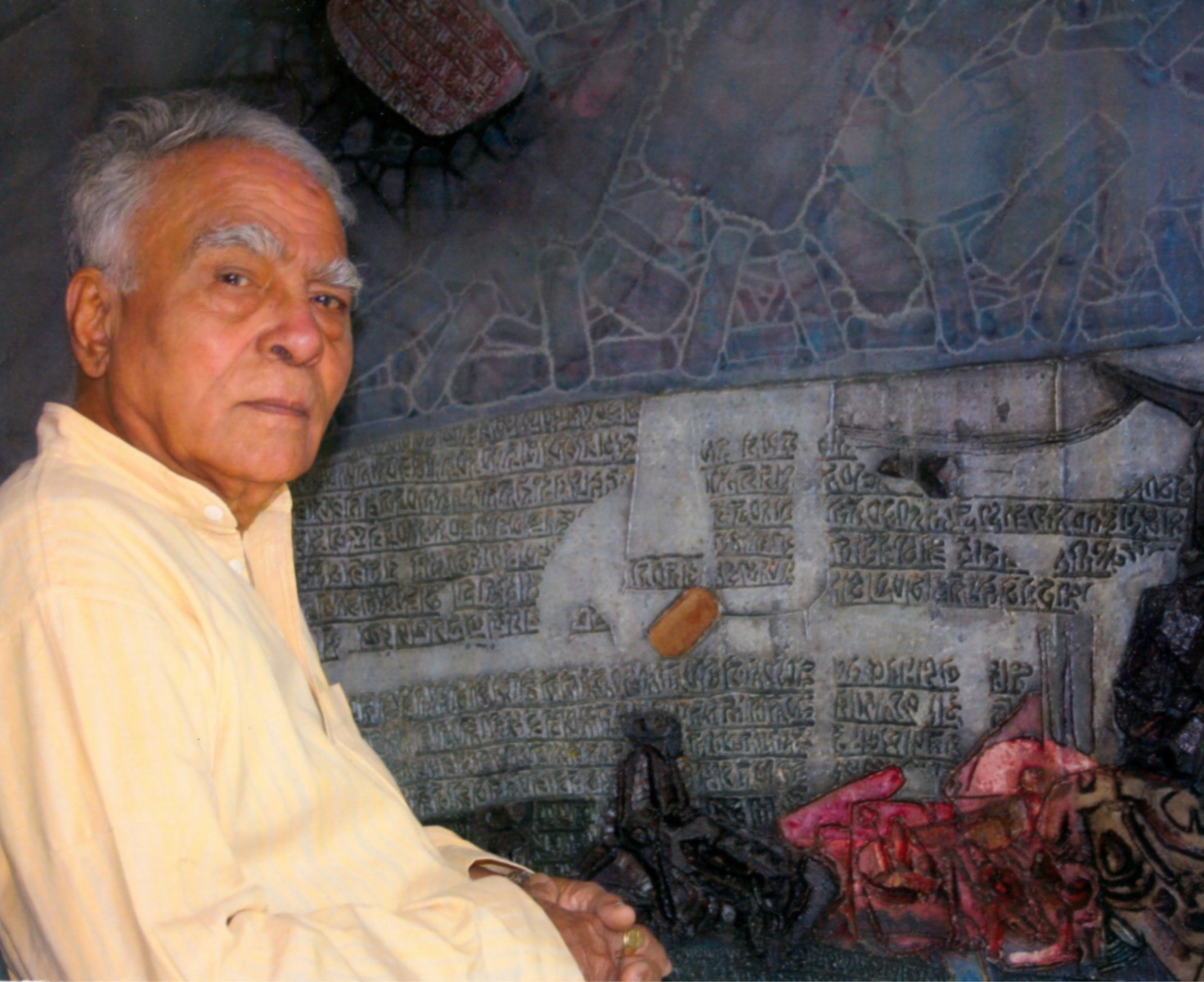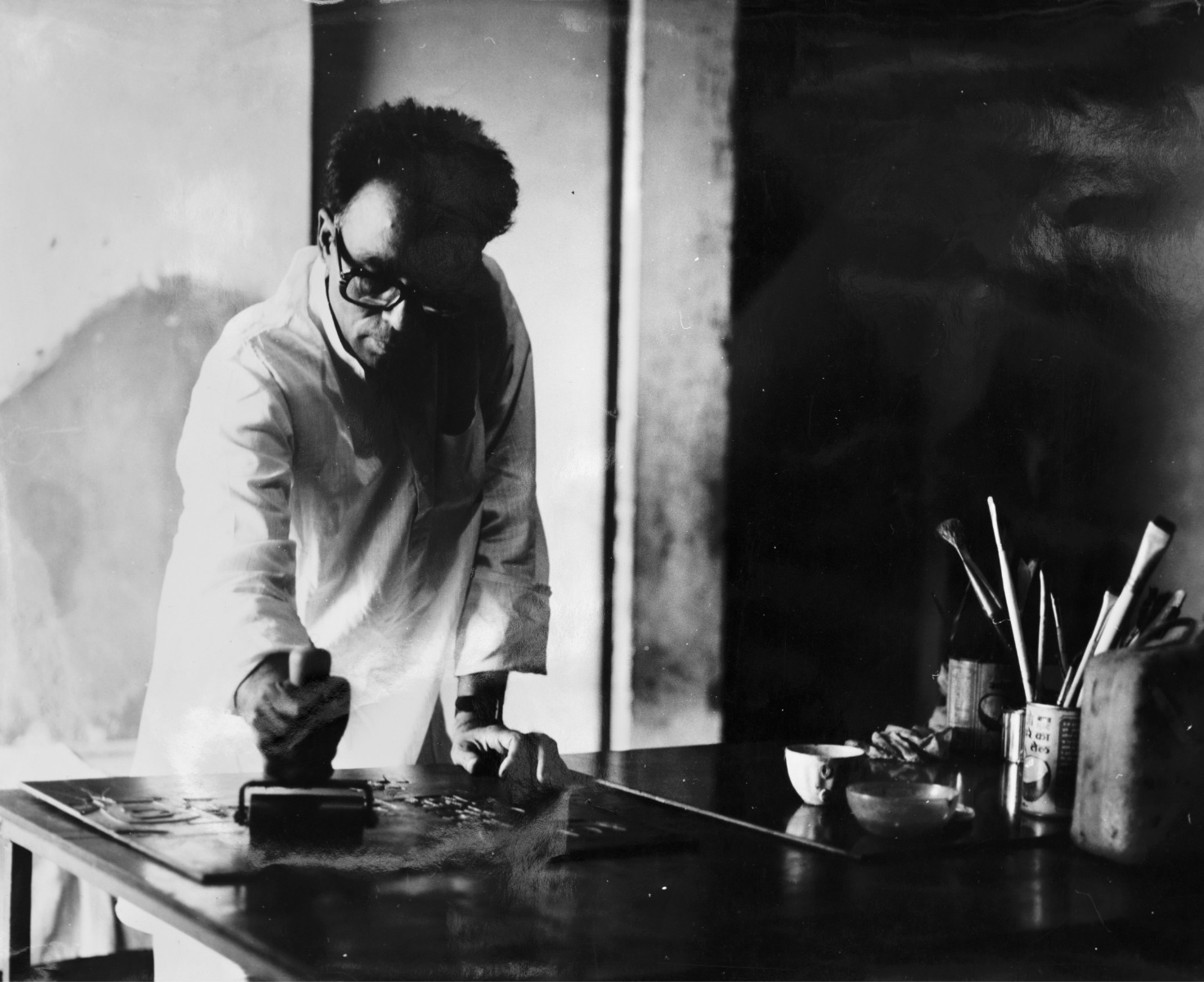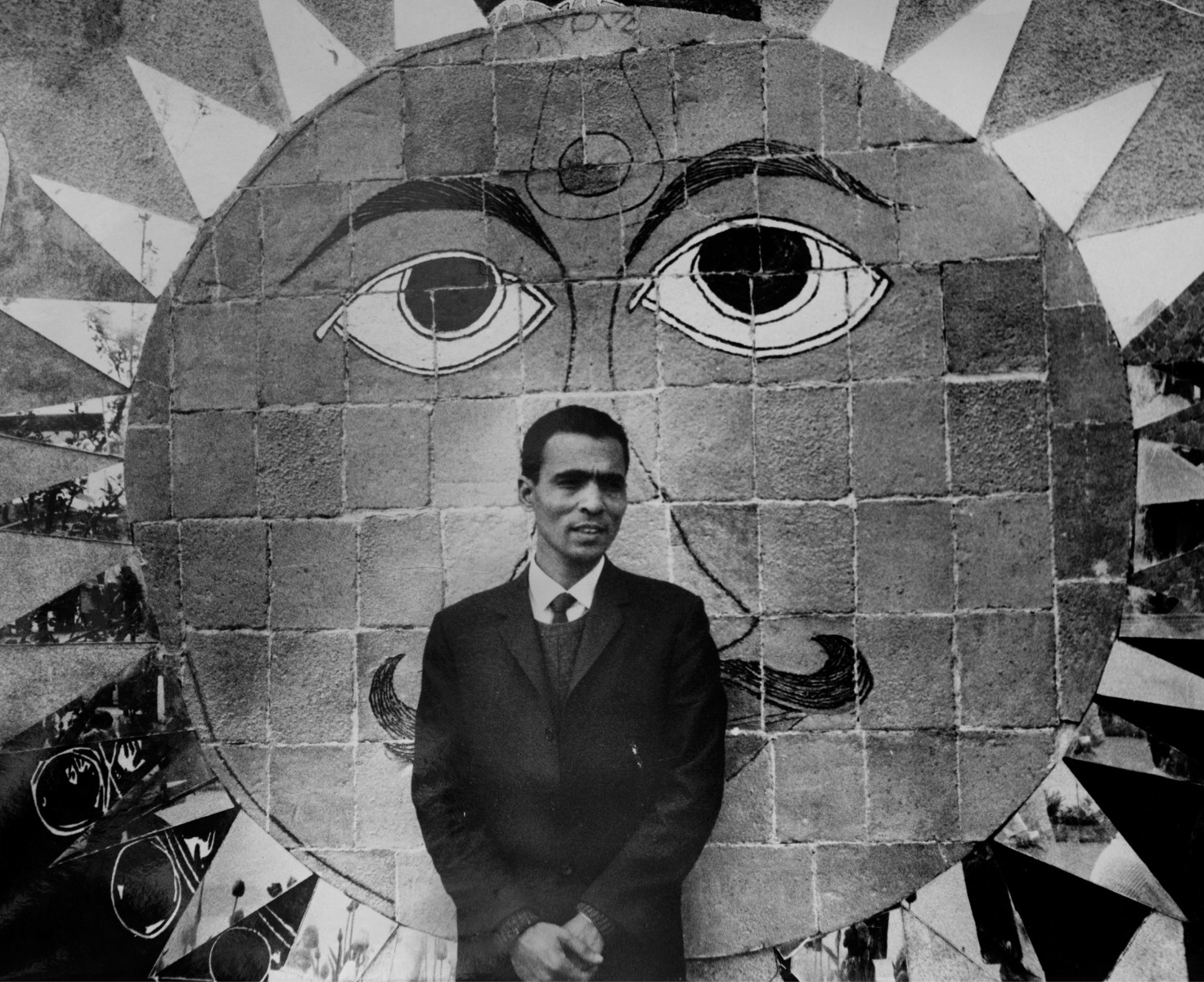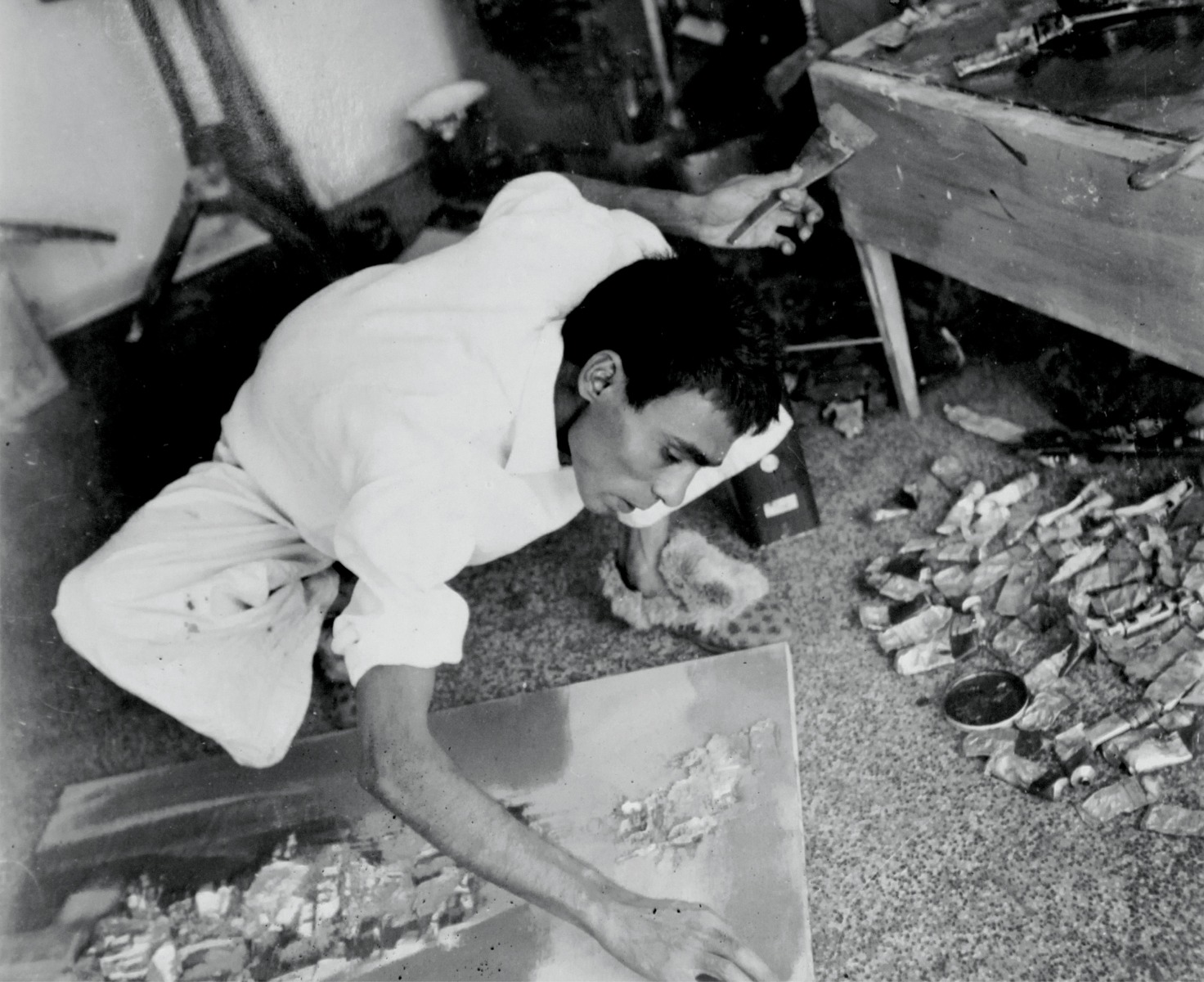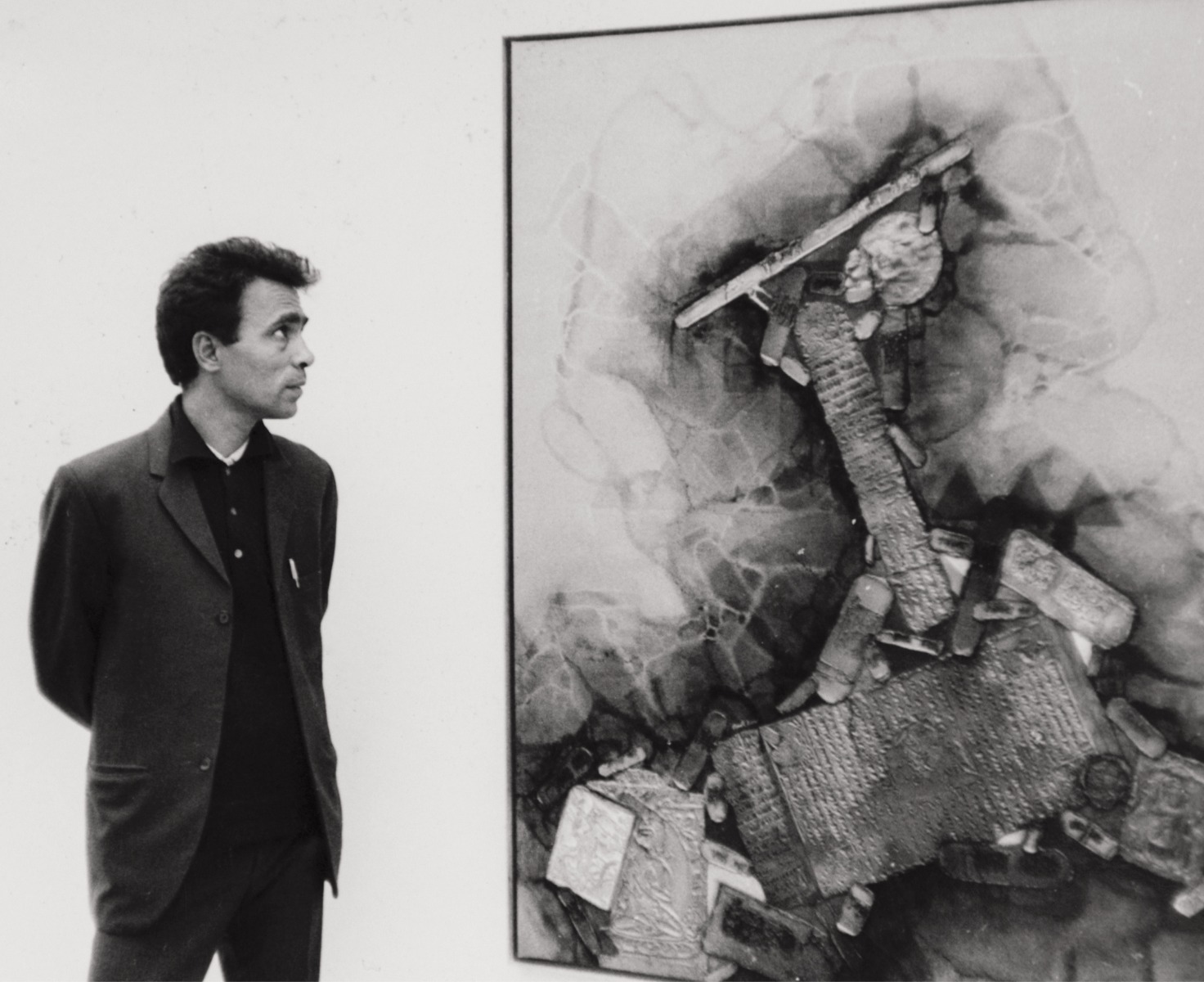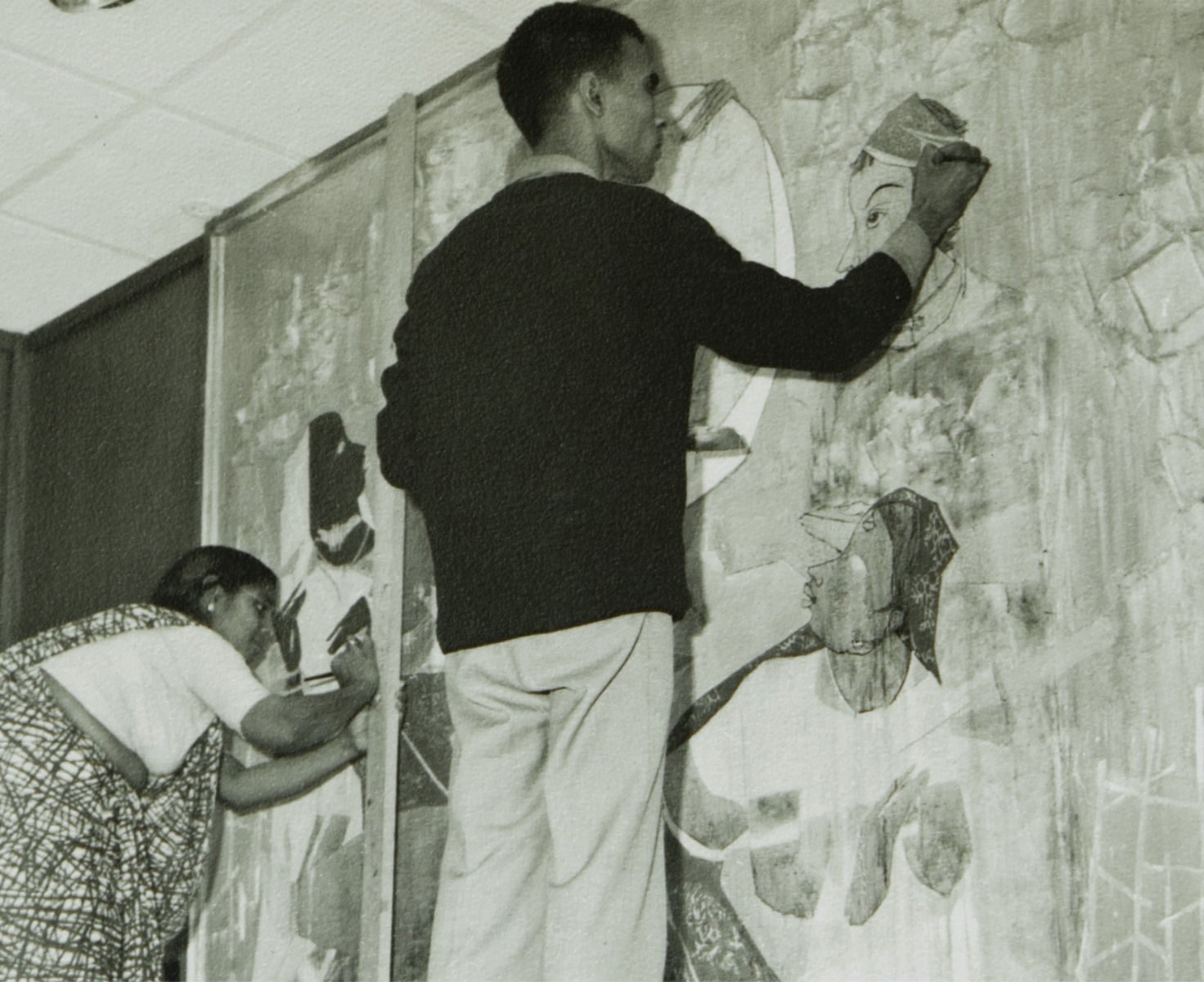 Shanti Dave was one of the earliest Indian artists to experiment with different media on canvas, beyond oil and acrylics. His experiments with encaustic, in combination with oil, have resulted in paintings in high relief.
Born in a family of limited means, Shanti Dave grew up in a village called Badpura in north Gujarat. Moving later to Ahmedabad, he earned a living by painting signboards and billboards for films before enrolling at the Faculty of Fine Arts, M. S. University, Baroda, where he studied under eminent artist-teacher N. S. Bendre, completing his graduation (1950-56) and post piploma in Fine Art (1956-58).
Known for his paintings as well as large murals—such as those that adorned Air India's offices in London, New York, and Frankfurt—his concerns were modernist, evident in the formal abstraction in his work, with a focus on the medium and its possibilities more than incorporating ideological narratives.
Later, he consciously preferred printmaking, attracted as much to the medium's democratic nature for both the artist and the buyer, as also for the possibility of greater textures it offered.
A co-founder of the Baroda Group in 1956 with fellow artists, Dave won the national award of the Lalit Kala Akademi three years in a row, in 1956, '57 and '58. He was honoured with the Government of India's Padma Shri in 1985 and received the Sahitya Kala Parishad's award in 1986. The artist lives in New Delhi.
'His paintings are beyond aesthetics and realms of art. They represent him and
the colour and texture of his life'
MAHENDRA PANDYA
artist timeline
1931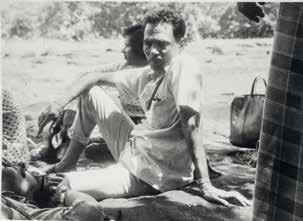 Is born on 25 September in the northern Gujarat village of Badpura, his father is a government peon; spends his childhood in the village; the artist later moves to Ahmedabad where he earns a living painting signboards and billboards.
1954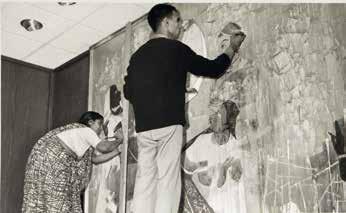 Enrolls for a course in mural painting at Banasthali Vidyapith in Rajasthan where he executes a mural on the campus.
1956
Creates two murals for Parliament House, New Delhi. Wins the Lalit Kala Akademi's national award; and again in 1957 and 1958. Wins Bombay Art Society's Governor's Prize (silver medal), and again the following year.
1957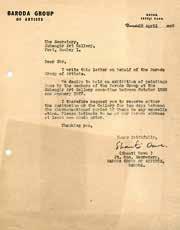 Forms the Baroda Group of Artists with Jyoti Bhatt, G. R. Santosh, Ratan Parimoo, K. G. Subramanyan, Prabha Dongre, Triloke Kaul, Vinay Trivedi, N. S. Bendre, Balkrishna Patel, Prafull Dave and Ramesh Pandya; the group holds three exhibitions in Bombay (1957-59) bringing into focus the newly formed Faculty of Fine Arts of the M. S. University. Has his first solo exhibition at Jehangir Art Gallery, Bombay (and again in 1958 and '59). Participates in the 'South East Asia Art Exhibition' in Manila, the Philippines. Wins the Government of India's two-year cultural fellowship with Jyoti Bhatt and Ratan Parimoo.
1958
Completes his post-graduate diploma in painting from Baroda. After an initial period during which he searches for his moorings, the artist finds his métier in abstraction with a focus on the medium and its possibilities more than any ideology.
1959
Wins a cash prize at the Bombay State Annual Art Exhibition. Wins the Governor's Gold Medal from the Academy of Fine Arts, Calcutta. Is part of the travelling group exhibition 'Contemporary Indian Art' that is shown in Switzerland, Germany, Russia, Egypt, and South America. Holds solo show, 'Paintings, Graphics: Shanti Dave', at Jehangir Art Gallery, Bombay; later in his career the artist would shift to printmaking both for its democratic nature and for the possibility of greater textures it offers.
1960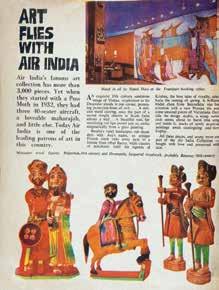 Solo exhibition at Kumar Art Gallery, New Delhi. Makes murals for Air India offices in Bombay, New Delhi, Frankfurt, New York, and Los Angeles.
1961
Participates in the Paris Biennale. Solo exhibition at Kumar Art Gallery, New Delhi, and group shows in London, San Diego, and California.
1962
Is part of the 'Commonwealth Exhibition', London. Exhibits at Kumar Gallery, New Delhi, and Roopa Art Gallery, Bombay.
1963
Solo exhibitions in Rome and Frankfurt, and group shows in London, Chicago and Ohio.
1964
On 5 February, the New York Times publishes a photograph of the artist's mural at the VIP Lounge of JFK Airport on its front page.
1965
Wins the Mainichi Award at the Tokyo Biennale, participates in Sao Paulo Biennale, Brazil, has solo exhibitions in New Orleans, Ahmedabad and New Delhi.
1966
Represents India at the International Plastic Art Association, Tokyo; participates in Tokyo International Exhibition of Art.
1967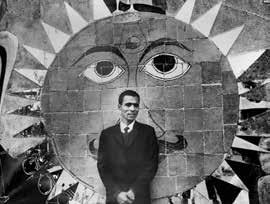 Executes a mural for the Indian pavilion at Expo '67, Montreal.
1969
Dave makes a mural for the Gandhi Centenary exhibition in New Delhi.
1966-74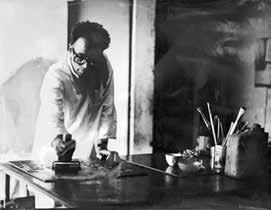 Has multiple solo exhibitions in New Delhi (Dhoomimal Art Gallery and Ashoka Art Gallery) and Bombay (Gallery Chemould and Pundole Art Gallery).
1975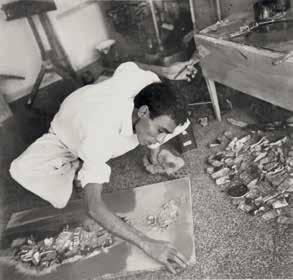 Wins gold award at the third International Triennale, New Delhi. Becomes executive board member for the Lalit Kala Akademi, and member of the jury for several exhibitions including Bombay Art Society, Gujarat Lalit Kala Akademi, Andhra Pradesh Lalit Kala Akademi, Madhya Pradesh Kala Parishad, Rajasthan Lalit Kala Akademi; executive board member of Council for Creative Arts, New Delhi; member, Sahitya Kala Parishad, New Delhi.
Mid-1970s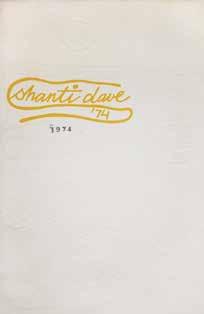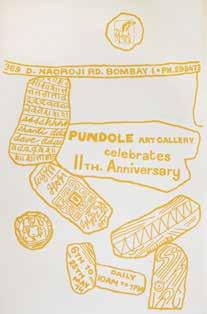 A printmaker since the mid-1950s, Dave begins a 'sustained phase' of colour woodcuts and linocuts.
1978
Wins a gold medal at the fourth International Triennale, New Delhi.
1979-80
Participates in the 'Asian Art Exhibition' at Fukuoka Art Museum, Japan, and solo shows in Bombay and at the Arab Cultural Centre, Damascus, Syria.
1981
Part of 'Thirty Years of Jehangir Art Gallery' group show in Bombay. Makes a mural for Tata Unisys Ltd., Bombay.
1984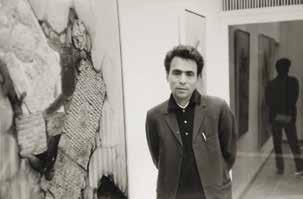 'Shanti Dave: Exhibition of Paintings' in Bombay and Calcutta respectively.
1985
Is conferred the Padma Shri by the Government of India.
1986
Honoured for his lifetime contribution to the arts by Sahitya Kala Parishad, New Delhi.
1987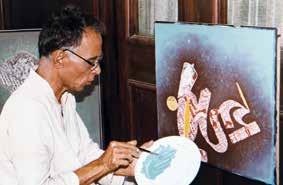 Makes a mural for National Centre for Performing Arts, Bombay. 1984 Solo exhibitions in Bombay, New Delhi, and Calcutta.
1990s
Suffers a 'heart stroke' and turns to working in black-and-white on handmade paper and canvas. The calligraphic influence in his work stays while the colour palette is left behind to explore another interesting artistic route.
1997
'Exhibition of Wood Cuts: Shanti Dave' at Atelier 2221 Print Gallerie, New Delhi.
1999
Solo exhibition in Nairobi, Kenya.
2004
Awarded the Lalit Kala Ratna Puraskar by Lalit Kala Akademi, New Delhi. Exhibits at Sarjan Art Gallery, Vadodara; and again in 2008.
2014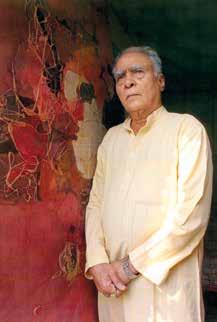 Paints his last work for Jaipur Art Summit. The artist lives in retirement in New Delhi.
The 'Manifestations' series of 20th Century Indian Art, Editions VI, VII, IX, X, XI
DAG, New Delhi and Mumbai, 2011-14
'Indian Portraits: The Face of a People'
DAG, New Delhi and Mumbai, 2014
'Indian Abstracts: An Absence of Form'
DAG, New Delhi, 2014; Mumbai and New York, 2015
'Home is a Place: Interiority in Indian Art'
'Indian Blue: From Realism to Abstraction'
'Iconic Masterpieces of Indian Modern Art'
National Gallery of Modern Art, New Delhi
Lalit Kala Akademi, New Delhi
Jehangir Nicholson Art Foundation, Mumbai
Government Museum and Art Gallery, Chandigarh
Glenbarra Art Museum, Himeji
Philadelphia Museum, Philadelphia
South Wales Museum, Sydney