Gallery Exhibition
Ways of Seeing
Women Artists | Women as Muse
New Delhi: The Claridges, 12 February – 10 April 2021
Do we view things differently as we grow older? What are the perspectives that matter most when viewing art? Do we see things differently as men and women? Do we see art differently as men and women? How does one's gender impact the creation of art? In the months leading up to 'Ways of Seeing', these were some of the questions we posed to ourselves, and we wish we could say that we found a generic, universal response, for there are as many standpoints and views as there are viewers and people.
The reason for validating what has been described as the male gaze (and a consequent female gaze) arose from a long-standing request to investigate the work of women artists in India. Any documentation of the work of women artists individually or as a group has been sporadic, and we felt the need to record their contribution as well as creative spirit to ensure their place in the nation's art history. But well into the twenty-first century, studying women artists as a separate group based only on their gender appeared discriminatory. To avoid this marginalisation and yet create a conversation—or several conversations—around their practice required deeper enquiry, which is how this exhibition was conceived.
'Ways of Seeing', therefore, parallels two intersecting strands in the development of modern art practice in India—that of women artists and their experimental and eclectic body of work, and of their counterparts, male artists, but viewed from their placement of the female figure as a subject of their art. The idea was not voyeuristic, even though a number of works by male artists examine the female body as a source of prurient pleasure, as much as an assessment of the forces of patriarchy in the making and consumption of art in India.
One way to see how men invest their women subjects as works of art is through the lens, individually, of sensuality, sacredness and iconicisation, but this view is challenged by how artists such as Nandalal Bose or Jamini Roy break down these silos to create an everyday narrative which is at odds with such consumption. Yet, exceptions aside, the aesthetic principle applied by male artists through much of the twentieth century tends to be exploitative. Women artists, working with the same subject, tend to be more intimate—the nude figure, for instance, painted by many of them, is not aimed as much at provoking sexual desire as its acceptance which, again, distinguishes between nudity and nakedness. It is this that leads to one's questioning of the looking at/looked at idea of women as a subject of art, and how the gender of its creator impacts it.
Artists
Kanchan Chander
Kavita Nayar
Nilima Sheikh
'Bringing back into focus concepts such as the pleasure of looking at something or someone with reference to the gazer and the gazed, the show explores the subtle distinctions in the ways the artists of both sexes create and experience art'
– The New Indian Express, 2021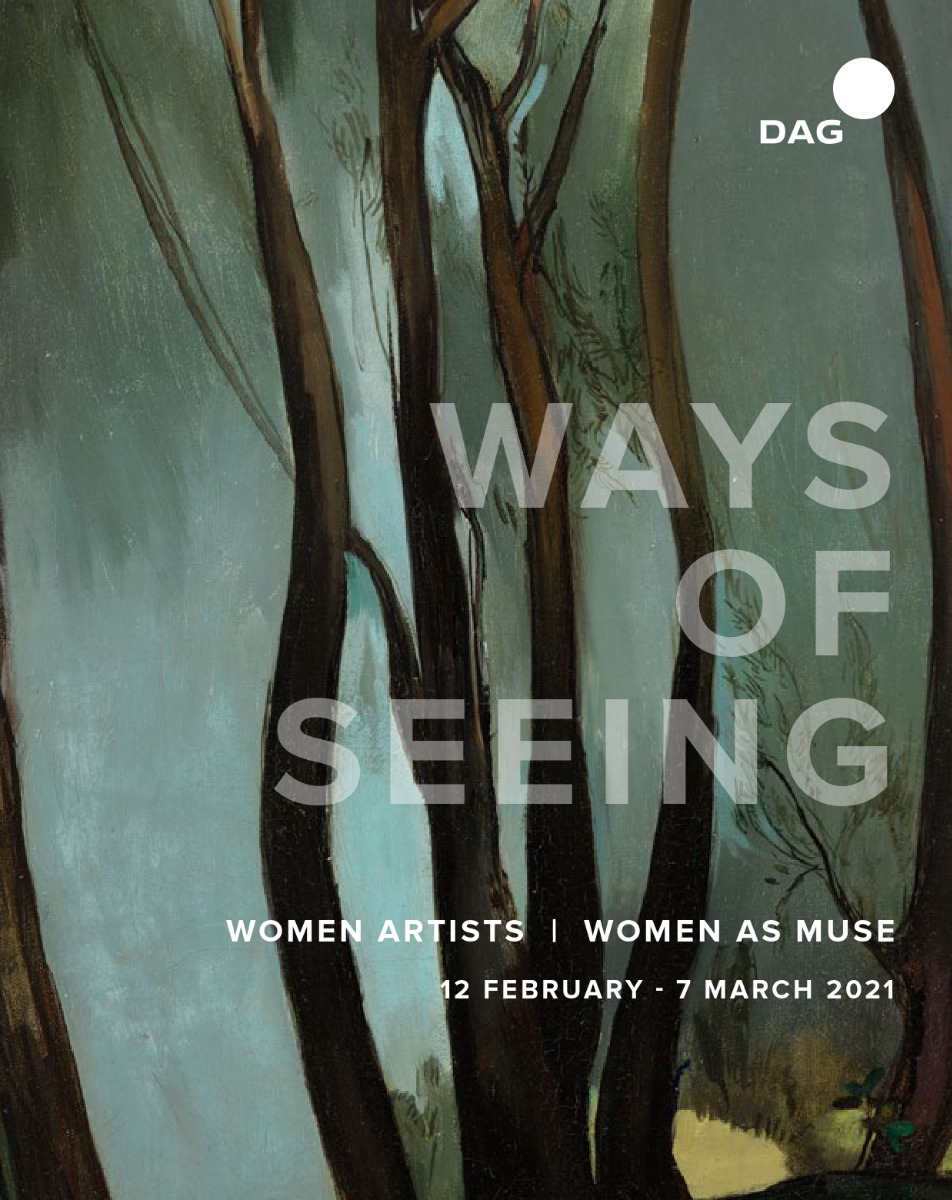 12 February - 10 April, 2021