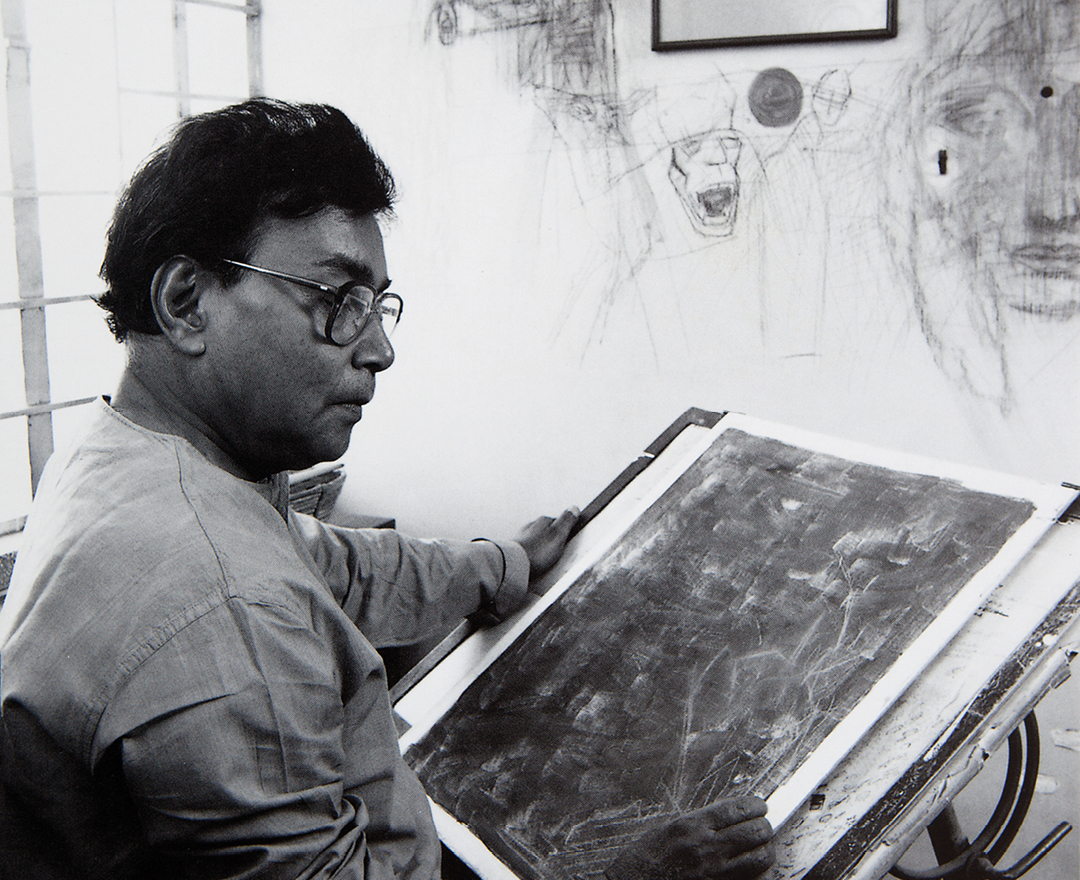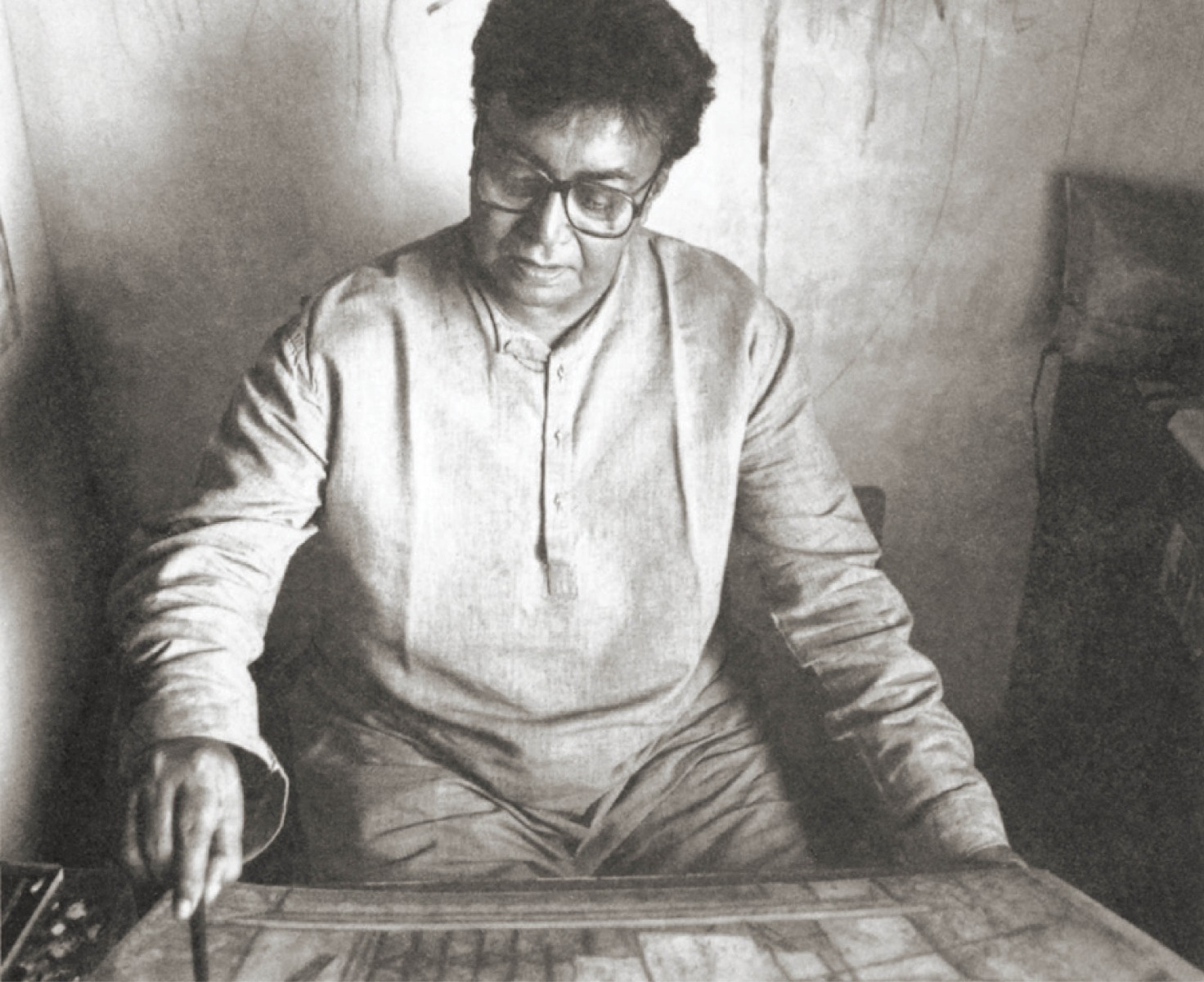 Born in 1937 in Calcutta, Ganesh Pyne lost his father before his teens and personally witnessed the horrors of Partition.
The social violence and despair of the 1940s and the tumultuous political events of the 1970s had a deep impact on his psyche and work. Coupled with the influence of his grandmother's stories, Pyne developed an individual style of poetic surrealism woven around mythology and Bengali folklore.
Exploring the deep recesses of his imagination, Pyne created uncanny images of disquieting creatures that inhabited a world beyond the familiar. The distortion and exaggeration of facial features that he achieved in his works owed to his training as a draughtsman and animator at Mandar Studios in Calcutta, run by filmmaker Mandar Mullick, who invited Disney animators such as Claire Weeks to train artists.
An admirer of Abanindranath Tagore in his early years, Pyne successfully achieved a translucent effect in his tempera paintings. His great skill lay in dramatic rendering of light and shade—the effect of a trapped, eerie light in small, dense works created an air of mystery.
In the 1970s, during one of his most productive phases, M. F. Husain described him as the best painter of the country to a news magazine. Pyne received the Gagan-Abani Puraskar of the Visva-Bharati University in 1997, a D.Litt. from Kalyani University, and the Kalyani and Abanindra Purashkar from the West Bengal Government in 2004. He passed away in Kolkata on 12 March 2013.
'The term drawing in art usually signifies the primary stage in the process of making a complete work. My drawings are, however, complete works'
GANESH PYNE
The 'Manifestations' series of 20th Century Indian Art, Editions V, VIII, X, XI
'Indian Divine: Gods & Goddesses in 19th and 20th Century Modern Art'
DAG, New Delhi, Mumbai, 2014
'India Modern: Narratives from 20th Century Indian Art'
DAG, New Delhi, Mumbai, New York, 2015
'Ways of Seeing: Women Artists | Women as Muse'
National Gallery of Modern Art, New Delhi
Birla Academy of Art & Culture, Kolkata
Tata Institute of Fundamental Research, Mumbai
Chitrakala Parishath, Bangalore
The Alkazi Collection, New Delhi
Madhavan Nayar Centre For Visual Arts, Kochi
Masonori Fukuoka & Glenbarra Art Museum, Himeji
The Illustrated Weekly of India