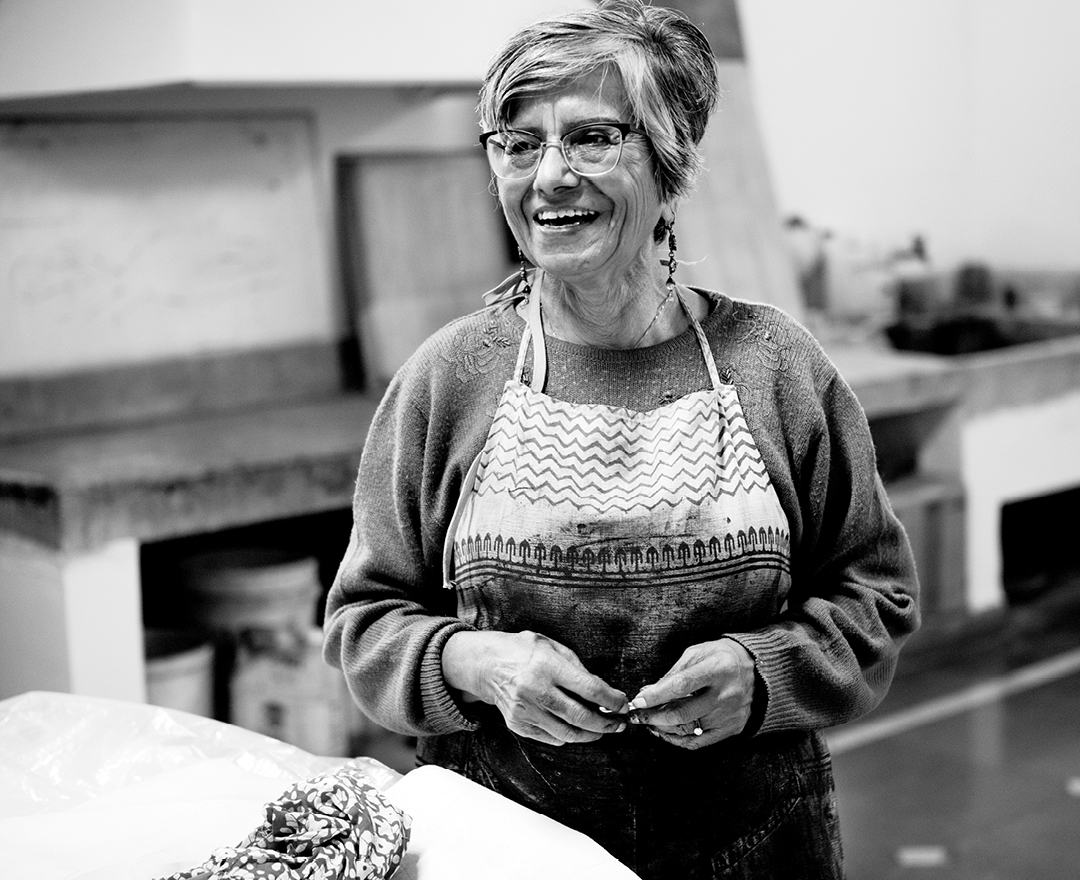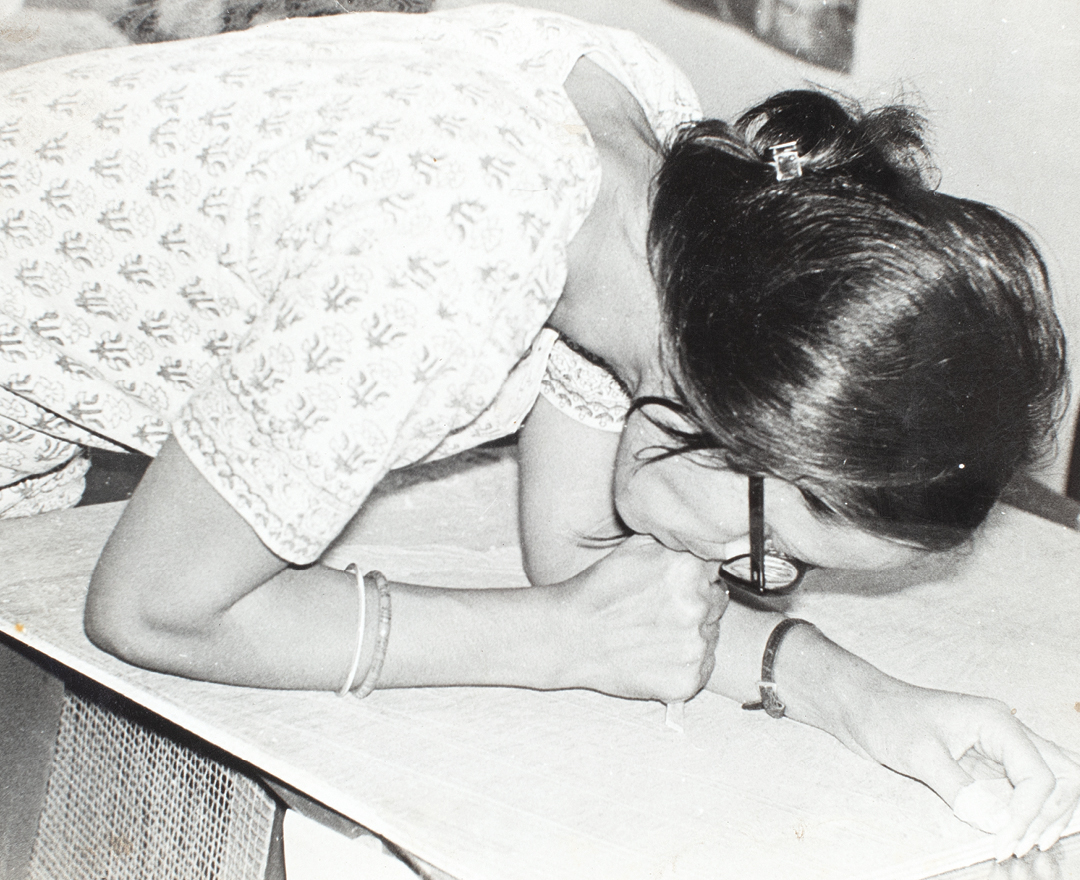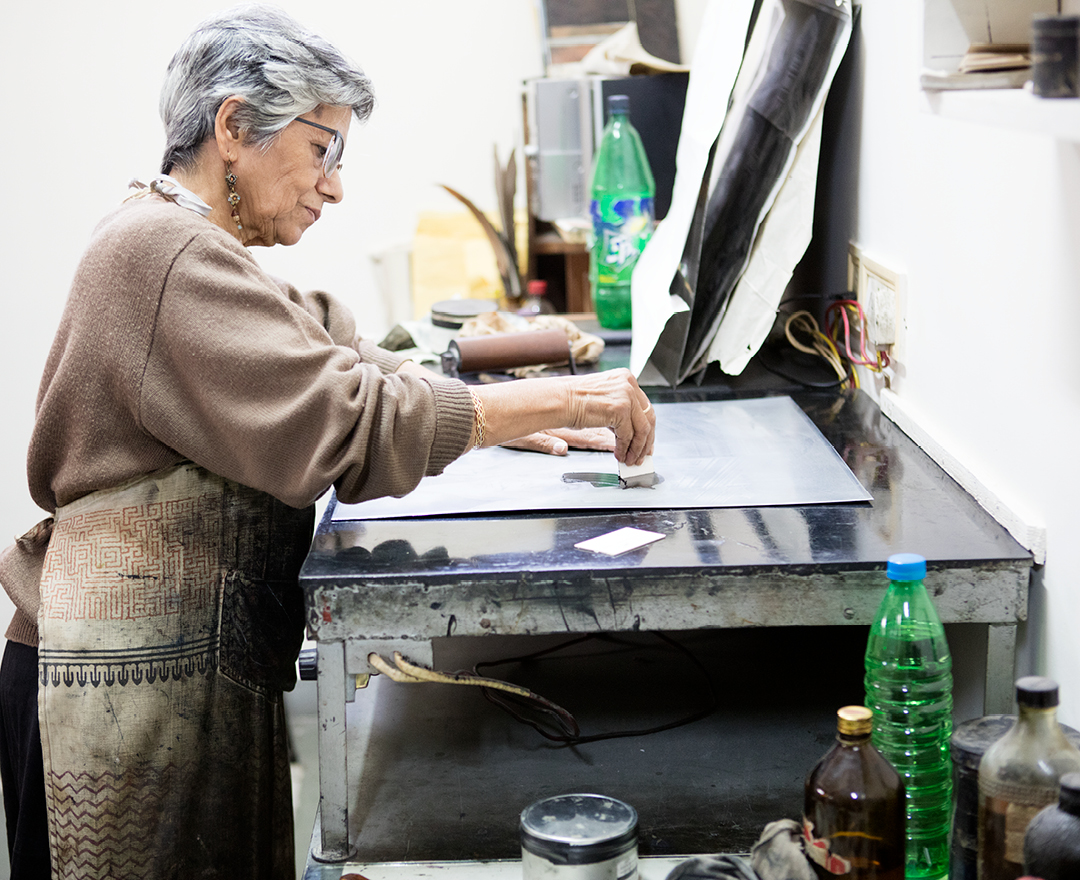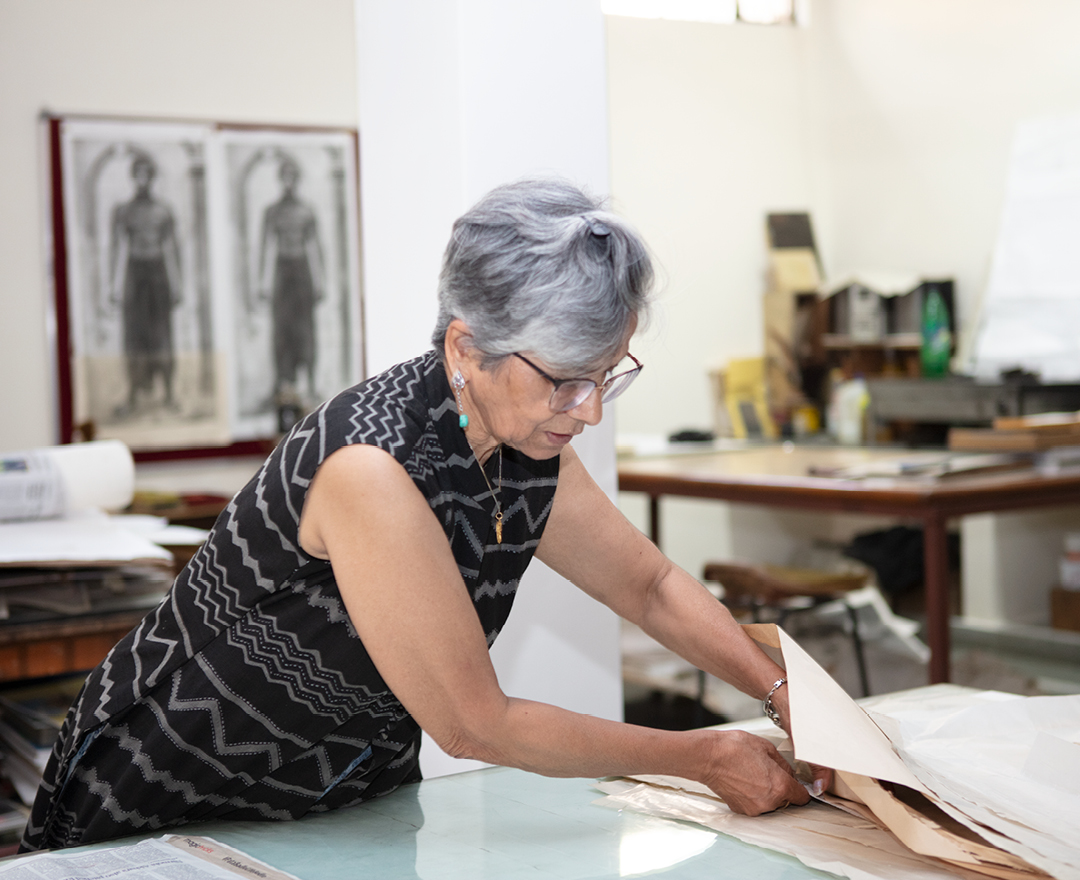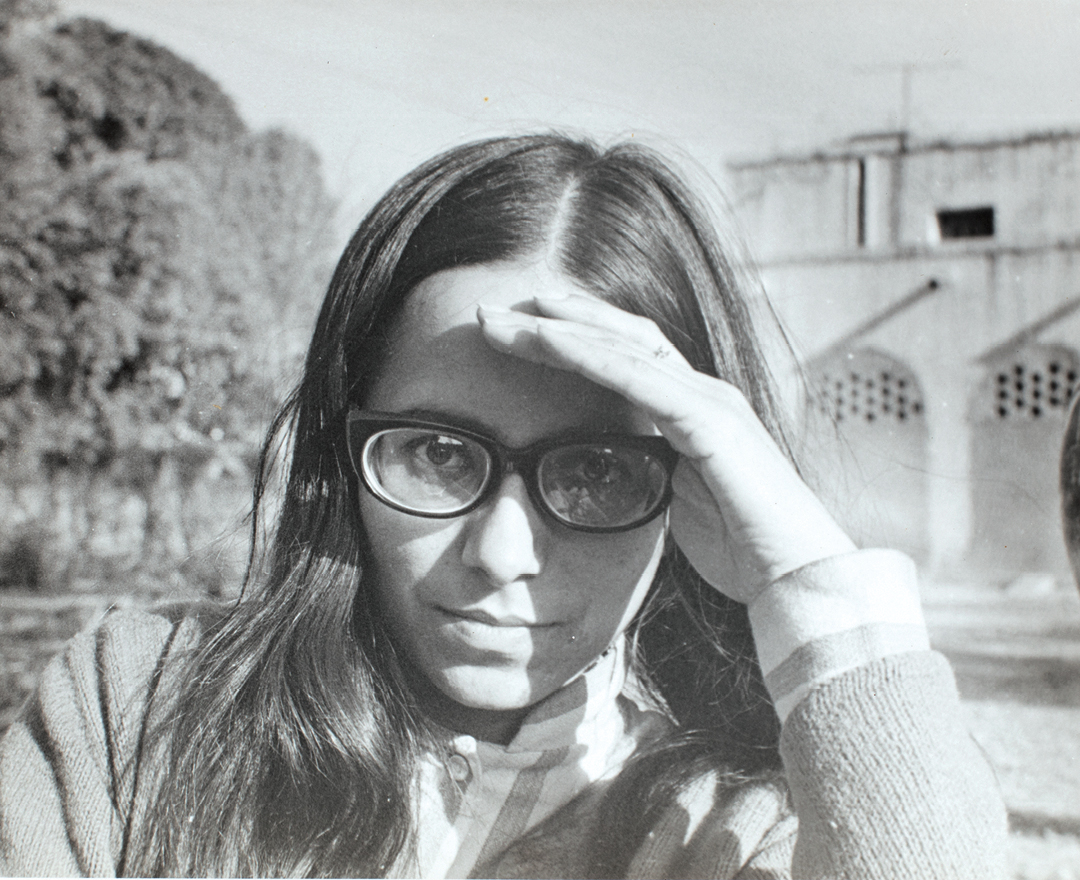 Recognised for her contributions to the growth of printmaking in India, Anupam Sud is considered one of the most significant artists of India.
Sud's works depict strong anatomical beings that can be traced back to her father's love for bodybuilding. She attributes her influences to theatre, classical music, and detective stories, and artistic growth to renowned artist Somnath Hore, with whom she formed a close association.
Born in 1944 in Hoshiarpur, Punjab, Sud attended College of Art, New Delhi. In 1967, she was the youngest member of Group 8, an association of artists at college founded by her mentor and teacher Jagmohan Chopra. Later, in 1971, she went to England to study advanced techniques of printmaking at Slade School of Fine Arts, London, on a grant from the British Council. From 1977 until 2003, she taught at her alma mater.
Sud's work has been featured in solo and group exhibitions in New Delhi, Mumbai, Bangladesh, New York, Washington D. C., Japan, and Korea, among other places, as well as at the International Print Biennale and Triennale. Her work is included in collections at Victoria and Albert Museum in London; the William Benton Museum of Art in Connecticut, U.S.A.; the Worcester Art Museum and Peabody Essex Museum in Massachusetts, U.S.A.; the Jehangir Nicholson Foundation in Mumbai; the National Gallery of Modern Art, New Delhi; Glenbarra Art Musuem and Fukuoka Museum, Japan, among others.
She lives in New Delhi and works at her studio in Mandi village.
'I always wanted my work to have many layers and I find the human form is best suited to that kind of complexity'
ANUPAM SUD
'Manifestations V, 20th Century Indian Art'
'The Naked and the Nude: The Body in Indian Modern Art'
DAG, New Delhi, 2013; Mumbai, 2015
'The Printed Picture: Four Centuries of Indian Printmaking'
DAG, New Delhi, 2012; Mumbai, 2016; alternate locations in Kolkata, 2013; Jaipur, 2017; Chandigarh, 2018
'Anupam Sud: A Retrospective'
'Navrasa: The Nine Emotions of Art'
DAG, Mumbai and New Delhi, 2020
'Ways of Seeing: Women Artists | Women as Muse'
'Home is a Place / Interiority in Indian Art'
National Gallery of Modern Art, New Delhi
Lalit Kala Akademi, New Delhi
Kiran Nadar Museum of Art, New Delhi
Jehangir Nicholson Art Foundation, Mumbai
Government Museum and Art Gallery, Chandigarh
Victoria and Albert Museum, London
Peabody Essex Museum, Salem, Massachusetts
Glenbarra Art Museum, Himeji
Smith College Museum of Art, Massachusetts