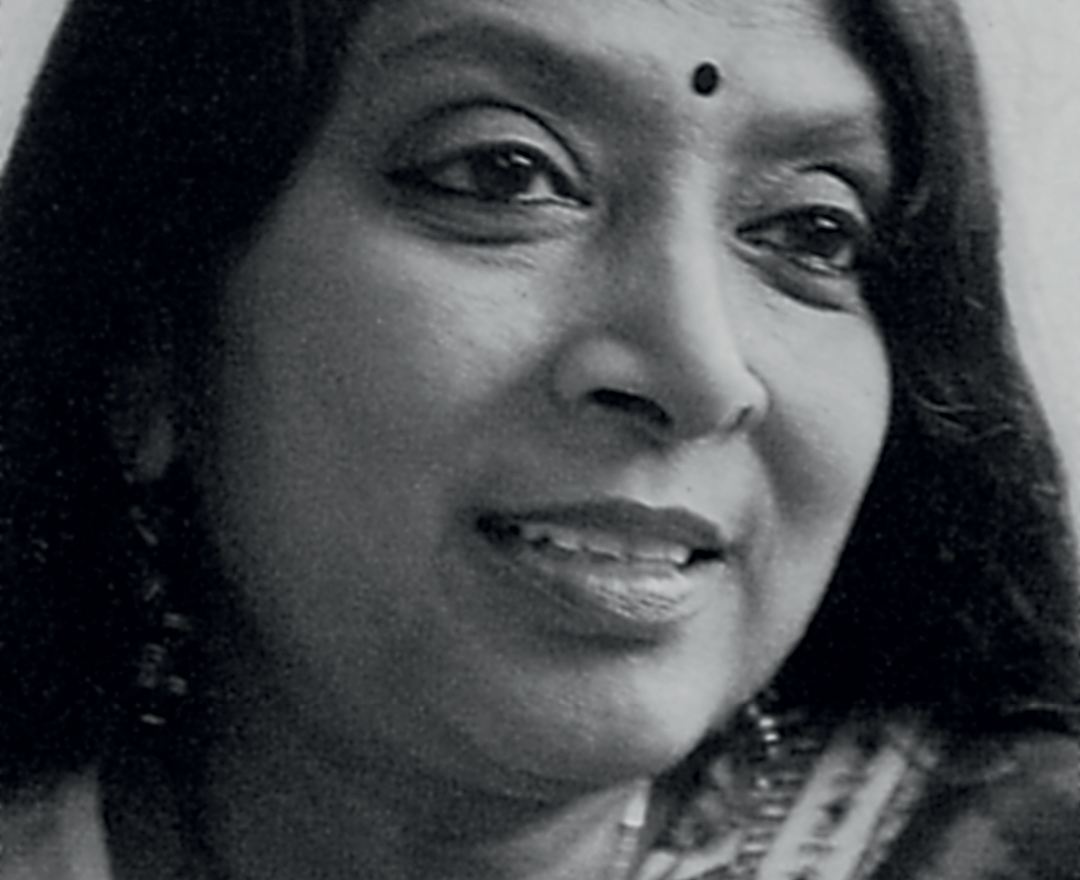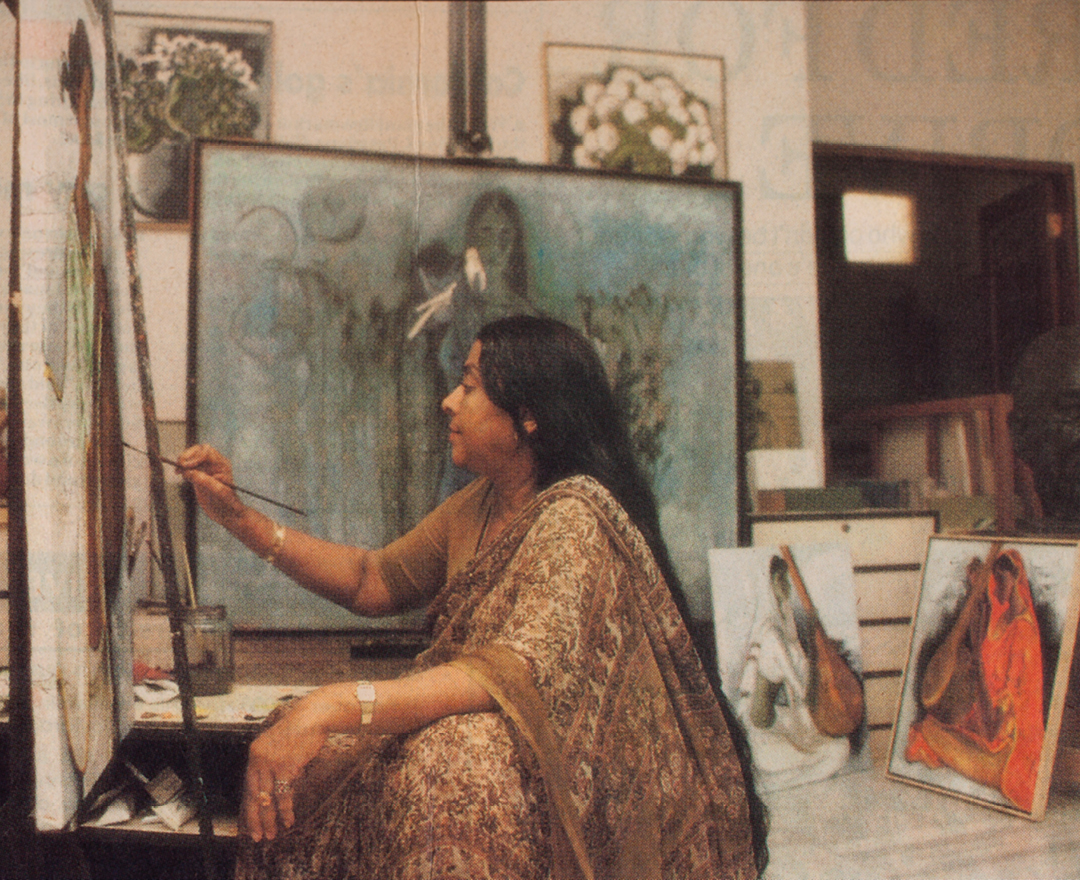 Born in Nagpur, B. Prabha became an artist at a time when not many Indian women practiced it as a profession.
Prabha studied at the Nagpur School of Art and obtained a diploma from Sir J. J. School of Art, Bombay, in 1955. A significant artist of her time, Prabha is best remembered for her magnificent portrayals in oil, of rural women and their triumph over the tribulations of their daily lives. Though Prabha ultimately settled to work in oil, she explored a range of material; her style evolved from early abstracts to strongly figurative works.
Some of her inspirations were European masters like Vincent van Gogh, Paul Gauguin, Amedeo Modigliani, and Pablo Picasso, and in the Indian context, Amrita Sher-Gil. Works of A. A. Almelkar, S. B. Palsikar and N. S. Bendre spurred her interest in classical Indian paintings—these cumulative influences are apparent in her Kashmir landscapes. She gradually evolved her own vocabulary through her individual sensibility.
Besides rural women, Prabha's work celebrated the unsung, toiling common folk: fishermen, farmers, the urban working poor living on the edge of society. While still a student, some of her works were acquired by scientist Homi J. Bhabha. She received the first prize at the 1958 Bombay State Art Exhibition.
Prabha was married to painter-sculptor B. Vithal, also an alumnus of Sir J. J. School of Art. After his passing in 1992, she held an exhibition in his memory, titled Shraddhanjali. Prabha passed away in Nagpur in September 2001.
'My intention is not to project realism but to record my impression of the given moment'
B. PRABHA
'Manifestations VIII: 20th Century Indian Art'
'India Modern: Narratives from 20th Century Indian Art'
DAG, New Delhi, Mumbai and New York, 2015
'Navrasa: The Nine Emotions of Art'
DAG, New Delhi and Mumbai, 2020
'Ways of Seeing: Women Artists | Women as Muse'
National Gallery of Modern Art, New Delhi
The Afternoon Despatch & Courier