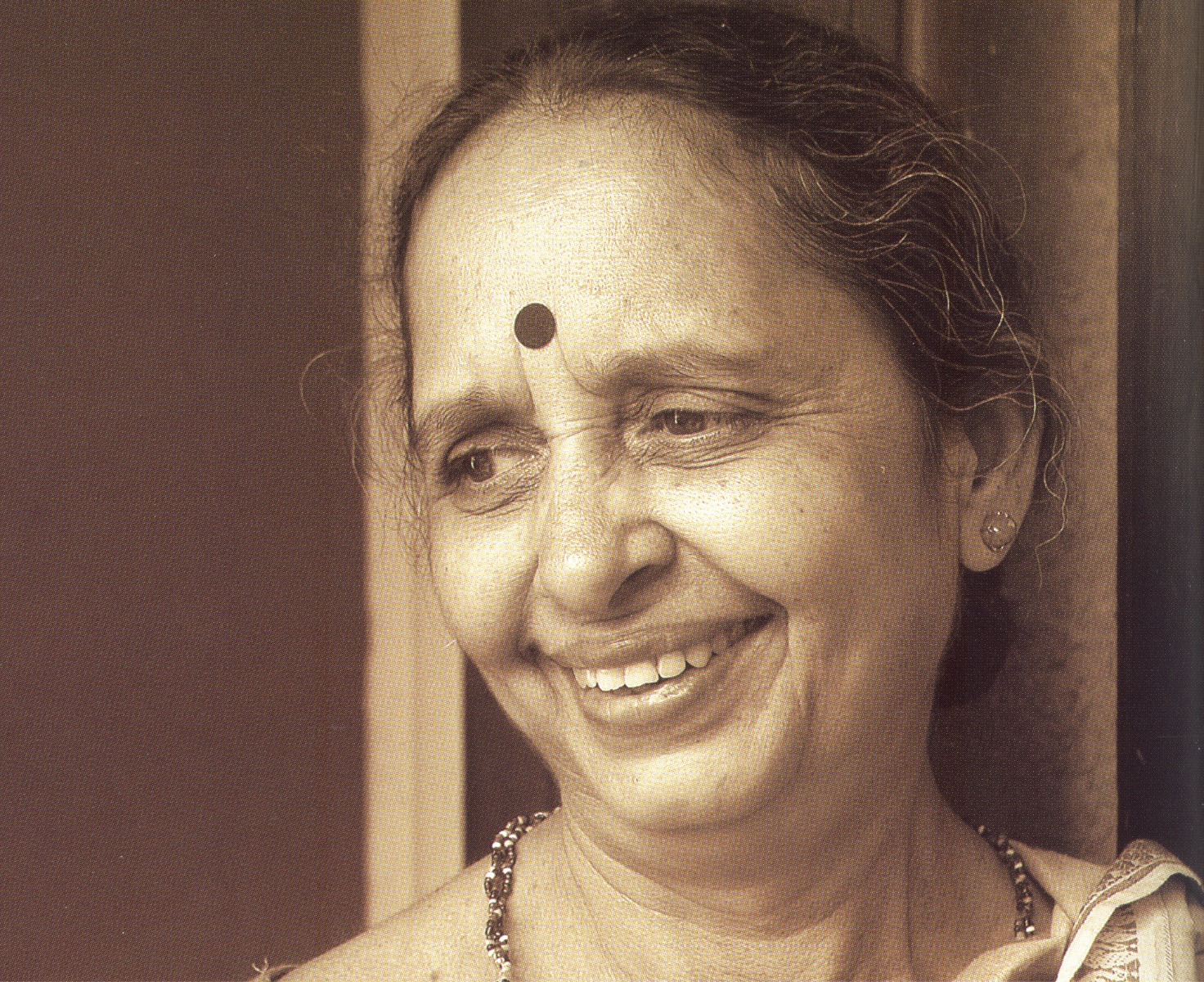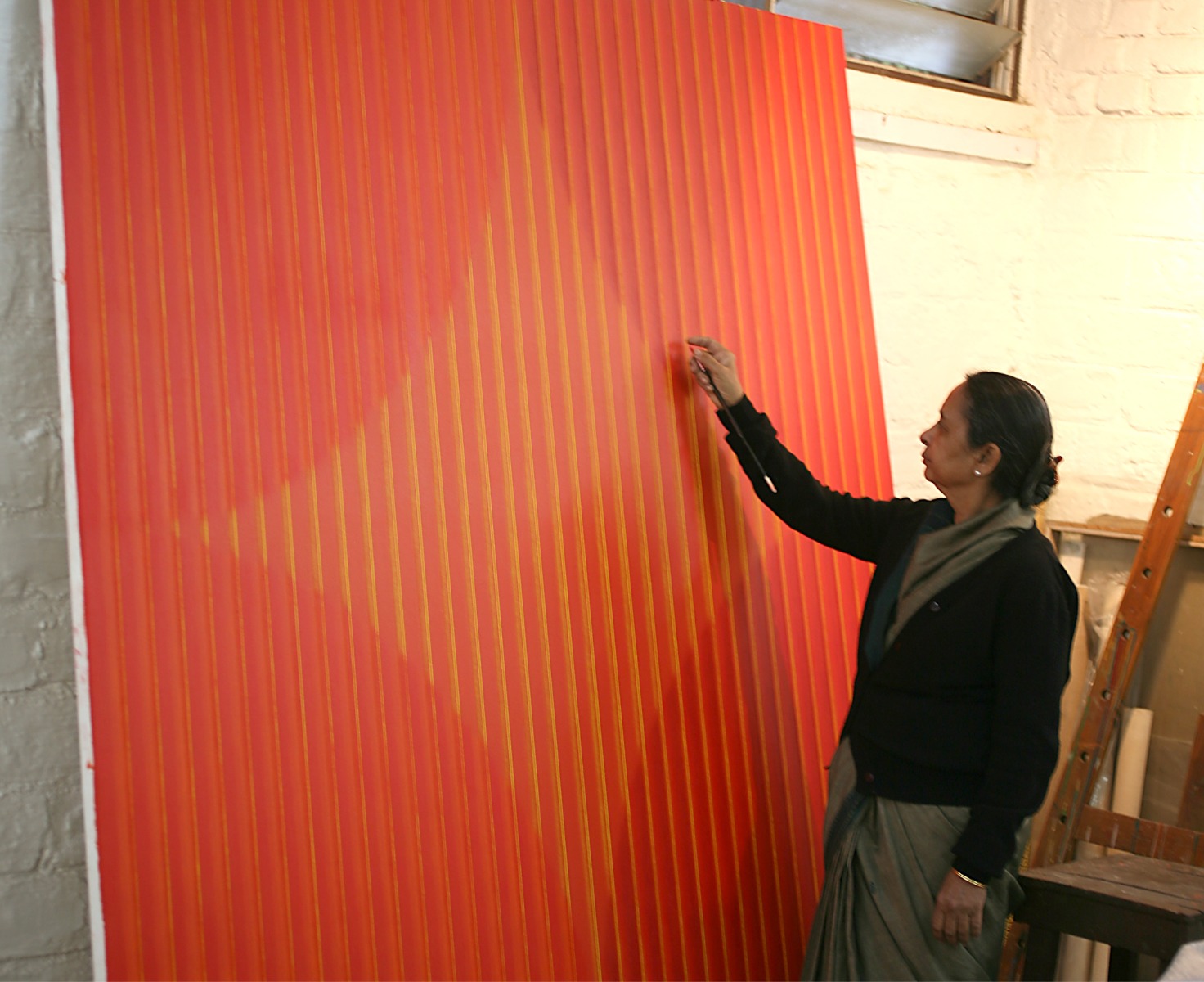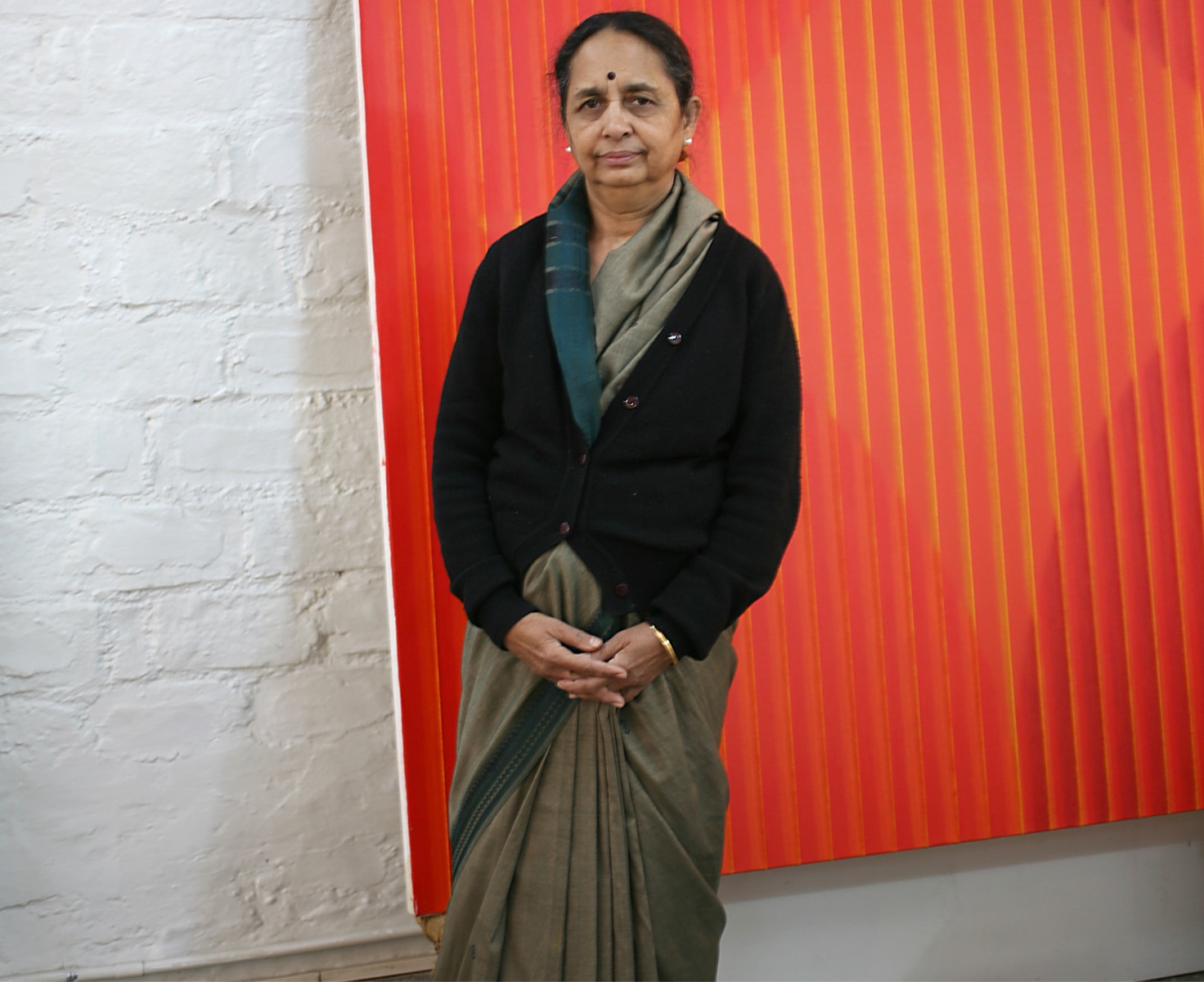 Shobha Broota's pictorial interpretation of the resonance of classical Indian ragas forms the essence of her celebrated style in which she conveys their subtle variations through minimal use of colours.
Born in 1943 in New Delhi in an artistic family that inspired her to study art, she obtained a diploma in painting from College of Art, New Delhi, in 1964.
In her early phase, Broota worked across genres and engaged with various mediums. She did portraits, figurative and abstract paintings, and experimented extensively with the abstract in printmaking before arriving at her philosophically rendered, meditative canvases. Her etchings and woodcuts reveal a bold use of colour and the early attempts at an abstract imagery to capture the esoteric, if not yet serenely meditative, realms of her imagination.
Broota has since developed her art into a form of meditation, as she believes that the blank canvas must be approached with a clean and uncluttered mind. Some of her recent exhibitions, 'A Path Beyond', 'Edge of Infinity', 'Song of the Divine', 'Music of the Spheres', and 'Sutra', reflect the artist's deeper exploration of her style and, increasingly mediums that incorporate string, wool and other materials.
Broota has exhibited her works at numerous national and international exhibitions and workshops, and has received important fellowships of the Ministry of Culture, Government of India. She received the All India Fine Arts and Crafts Society award in 1982, and another award from Sahitya Kala Parishad in 1986. She lives and works in New Delhi.
'My work is a journey in search of my own self'
SHOBHA BROOTA
The 'Manifestations' series of 20th Century Indian Art, Editions V, VI
'The Printed Picture: Four Centuries of Indian Printmaking'
DAG, New Delhi, 2012; Mumbai, 2016; alternate locations in Kolkata, 2013; Jaipur, 2017; Chandigarh, 2018
'Indian Abstracts: An Absence of Form'
DAG, New Delhi, 2014; Mumbai and New York, 2015
'Ways of Seeing: Women Artists | Women as Muse'
'Tantra On The Edge: Inspirations and Experiments in Twentieth-Century Indian Art'
DAG, New Delhi and Mumbai, 2022
National Gallery of Modern Art, New Delhi
Lalit Kala Akademi, New Delhi
Sahitya Kala Parishad, New Delhi
National Art Gallery, Kuala Lumpur