b - 1940
Anjolie Ela Menon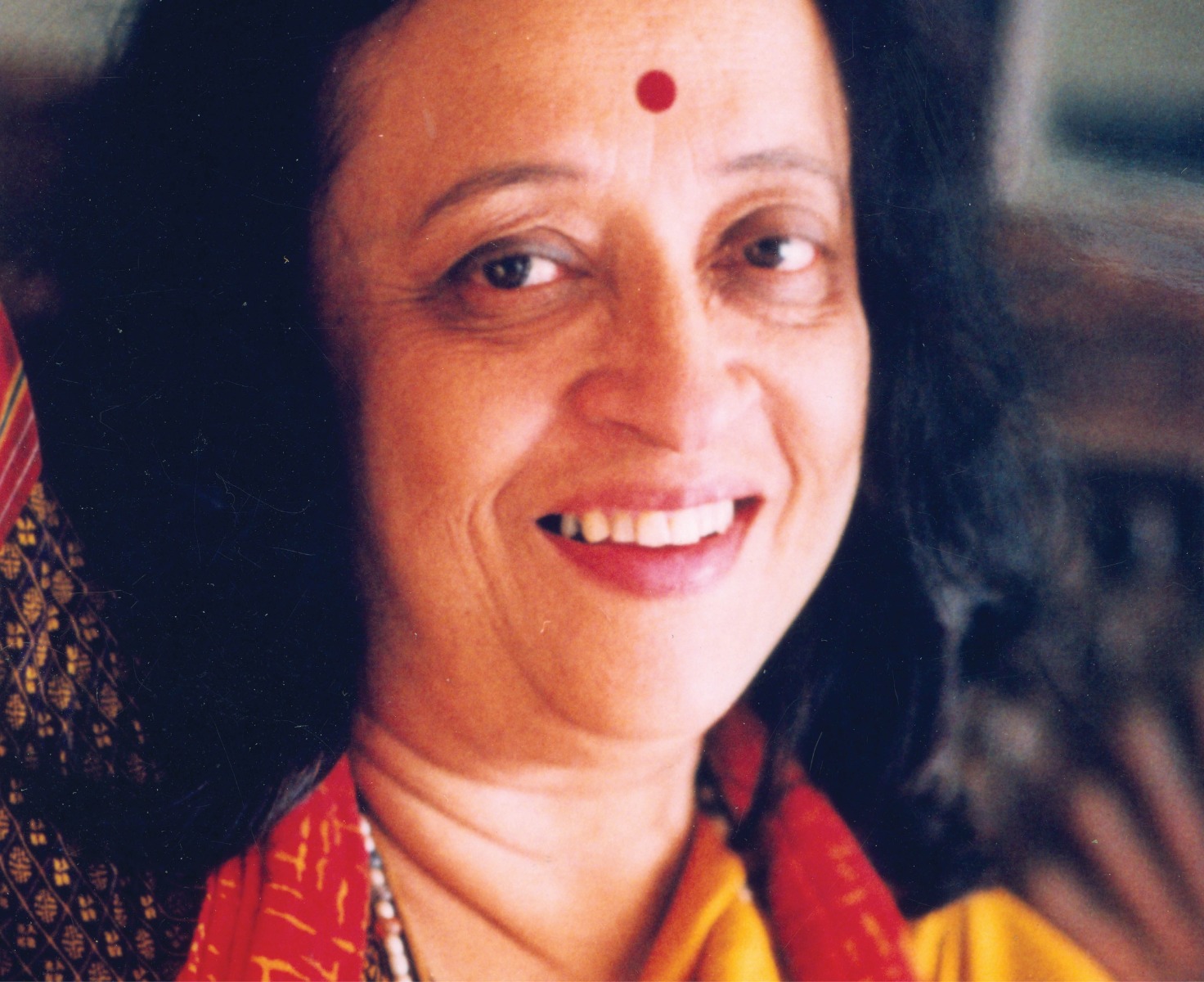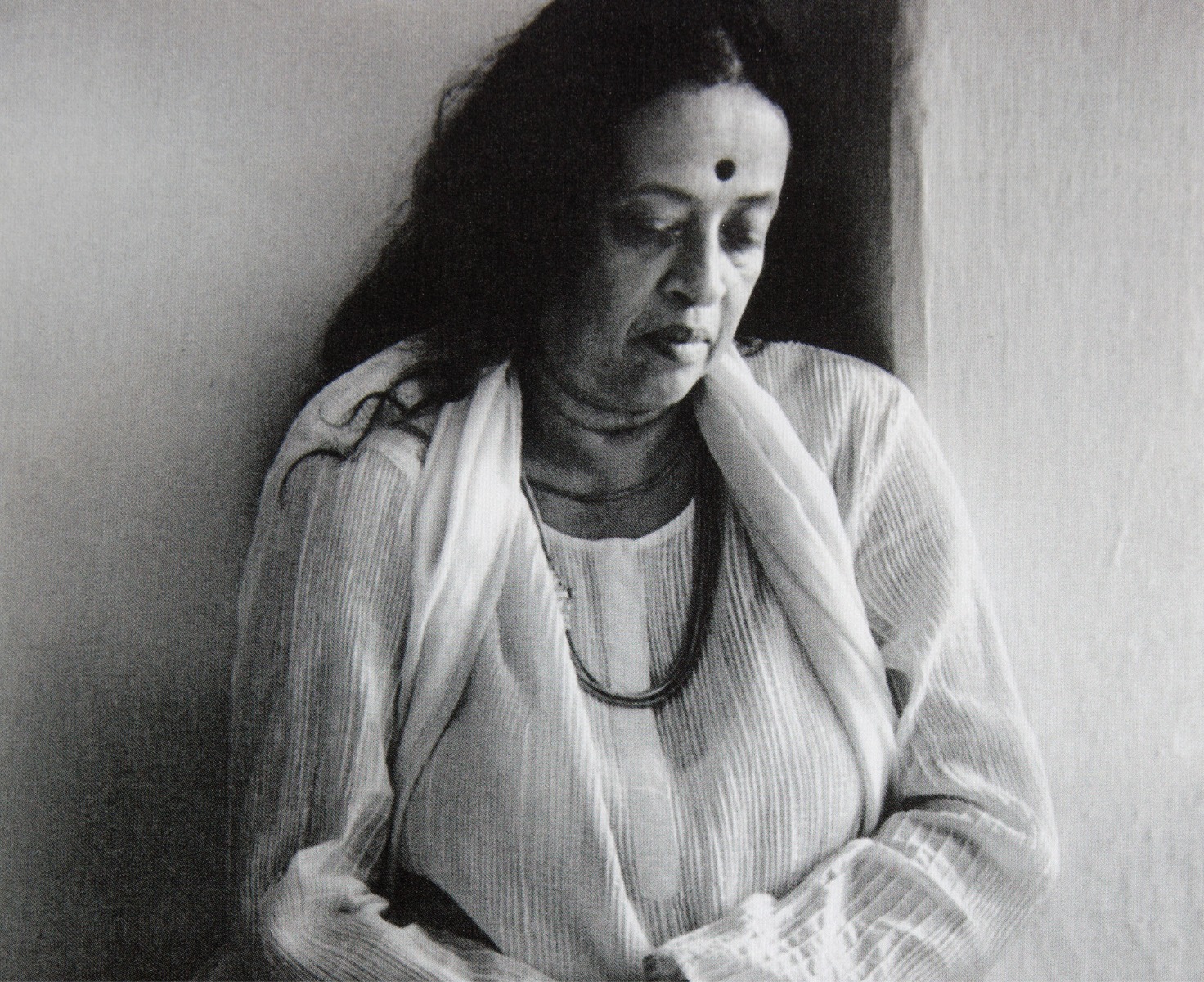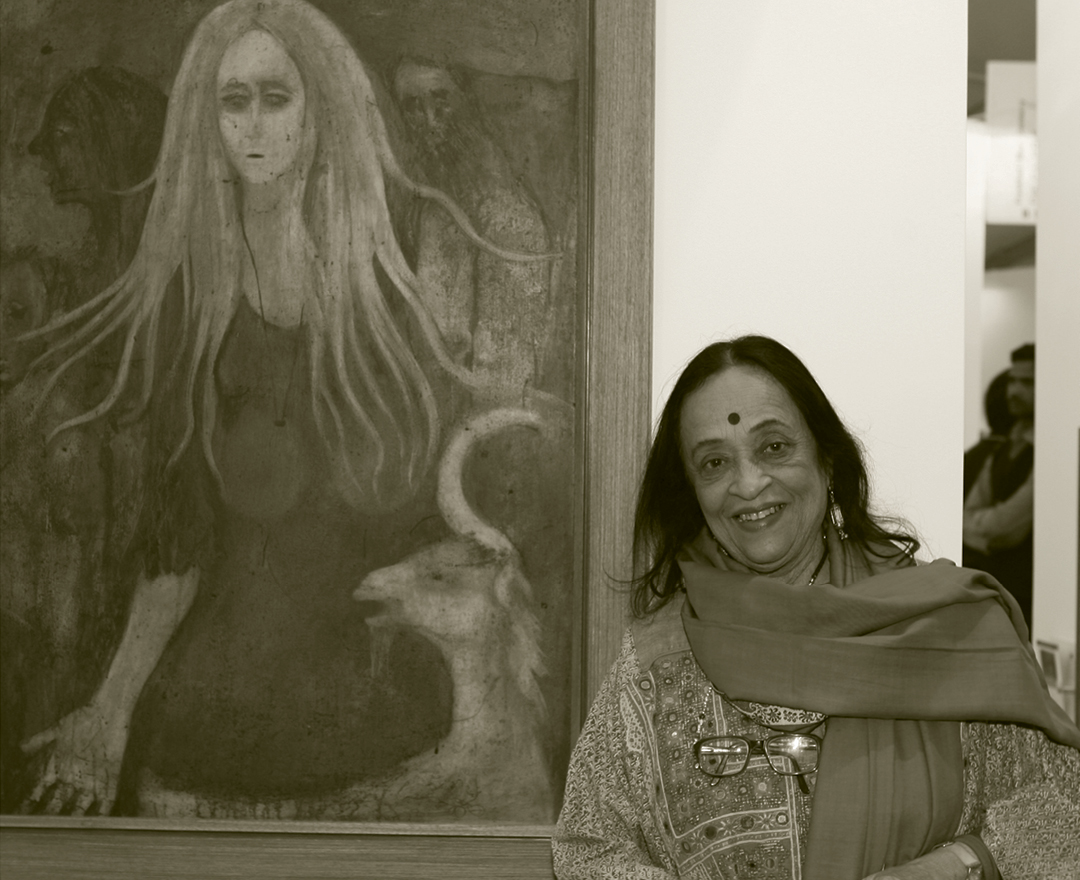 Taking up art early, Anjolie Ela Menon had sold her first painting by the age of fifteen. Of mixed Bengali and American parentage, Menon was born in Burnpur in West Bengal in 1940.
She went to Lawrence School, Lovedale, in Tamil Nadu, and obtained a degree in English literature from Miranda House, Delhi University. She enrolled at Sir J. J. School of Art, Bombay, but left it midway to study in Europe. A scholarship enabled her to study at the Atelier Fresque, École Nationale des Beaux-Arts in Paris, from 1959-61.
Menon counts Amrita Sher-Gil and M. F. Husain as early influences. Recreating the translucent glazes of medieval Christian art that she is inspired by, Menon prepares a hard surface such as wood or Masonite by applying thin layers of paint, and then scrapes and repaints it over with translucent colours to finally arrive at a smooth, polished surface. Their evocative textures and jewel-like colours create the haunting quality of her still, brooding figures. Hers is a world of fantasy and make-believe, weaving surrealist dreams that are nonetheless hinged on reality. Yet, unlike the genre's masters such as Marc Chagall, or the surrealists, her fantasies remain fettered, rarely taking flight. Menon conjures up pictures that are necessarily feminine, deeply sentimental, and instantly attractive.
She has exhibited widely in India and abroad. In 2000, she received the Padma Shri from the Government of India. She lives and works in New Delhi.
'Instead of choosing the 'School of Paris' as a point of departure, Anjolie drew sustenance from anonymous Romanesque paintings, and from Botticelli, Bosch and Giselbertus'
ISANA MURTI
'Manifestations VIII: 75 Artists, 20th Century Indian Art'
'Indian Portraits: The Face of a People'
DAG, New Delhi, 2013; Mumbai, 2014
'The Naked and The Nude: The Body in Indian Modern Art'
DAG, New Delhi, 2013; New York, 2015-16; Mumbai, 2016
'India's French Connection: Indian Artists in France'
'Ways of Seeing: Women Artists | Women as Muse'
National Gallery of Modern Art, New Delhi
Lalit Kala Akademi, New Delhi
Fukuoka Art Museum, Japan
Asian Art Museum, San Francisco
Peabody Essex Museum, Massachusetts