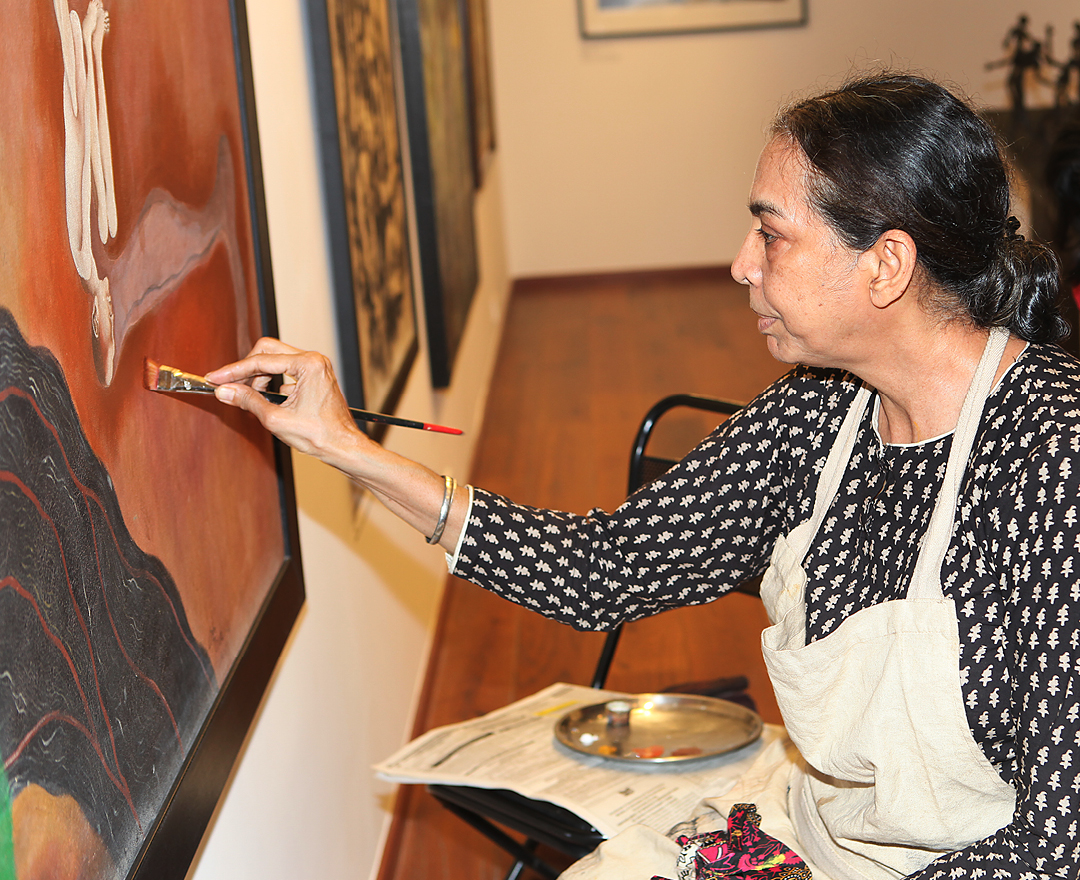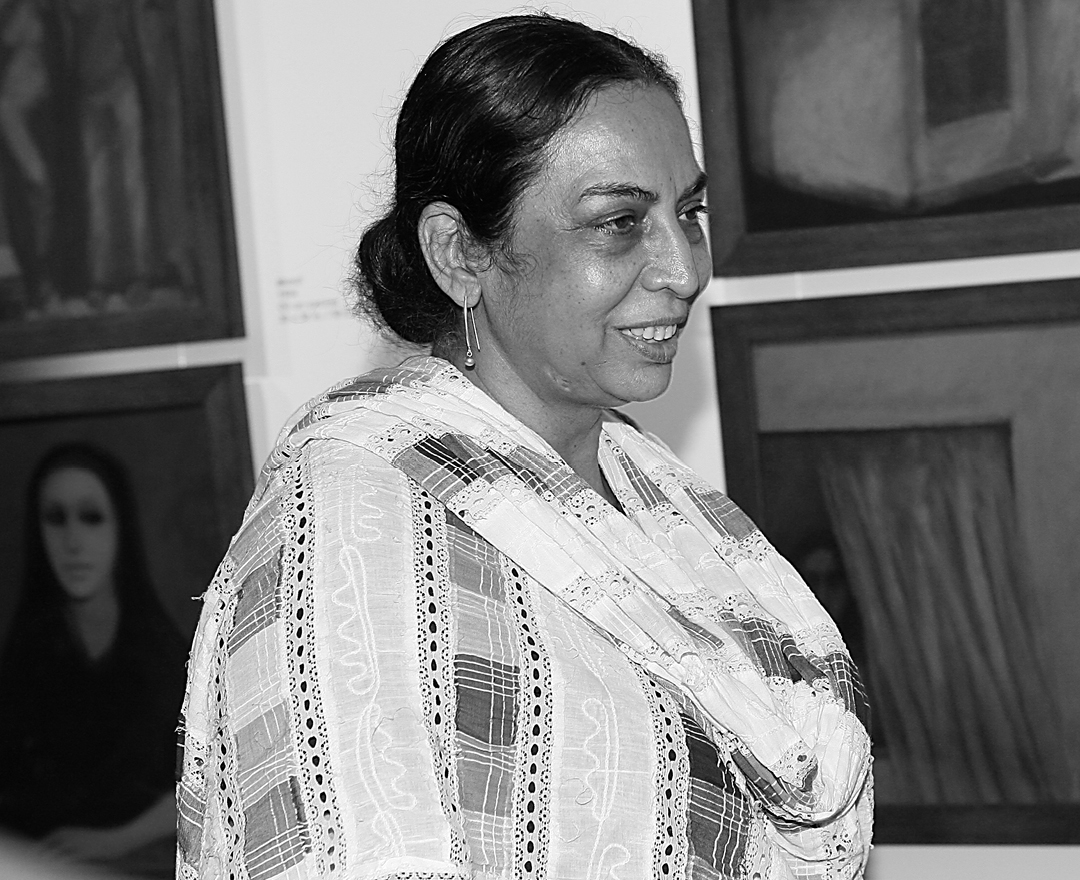 Born in New Delhi in 1954, Arpana Caur completed her post-graduation in literature from Delhi University before choosing art as her vocation.
She started studying painting at Central Saint Martins art college in London but could not complete the course. A self-taught artist, Caur's work strongly draws from literature. She was exposed to the literary world through her mother, the renowned Punjabi writer Ajeet Cour, with path-breaking female writers such as Amrita Pritam and Krishna Sobti a regular presence at her home.
Mysticism is a strong leitmotif of her work, translating on to the canvas literary tropes such as mystic/religious thought and devotional poetry, the most known example of which is her series on Sufi saints. Caur has responded to political events like the Hiroshima bombing, the anti-Sikh riots of 1984, and violence against women, although it is the daily world of women that forms her frequent subject. Stylistically, she draws on Pahari miniatures for their arrangement of pictorial space.
Working across several mediums, Caur received the 1984 All India Fine Arts and Crafts Society award, New Delhi, a research grant from the Lalit Kala Akademi, New Delhi, in 1985, and the gold medal at the sixth Triennale, Lalit Kala Akademi, in 1986, among other honours. Along with her mother, she is the co-founder of Academy of Fine Arts and Literature, which supports the education of one hundred and fifty girls from underprivileged backgrounds, through her paintings.
She lives and works in New Delhi.
'My art might be abstract figuration, it might talk about contemporary issues but my form of expression, the imagery and style, is very Indian'
ARPANA CAUR
The 'Manifestations' series of 20th Century Indian Art, Editions X, XI
'Navrasa: The Nine Emotions of Art'
DAG, Mumbai and New Delhi, 2020
'Ways of Seeing: Women Artists | Women as Muse'
National Gallery of Modern Art, New Delhi
Hiroshima Museum of Modern Art, Japan
Smithsonian Institution, Washington, D.C.
Victoria & Albert Museum, London