1910 - 2000
Devayani Krishna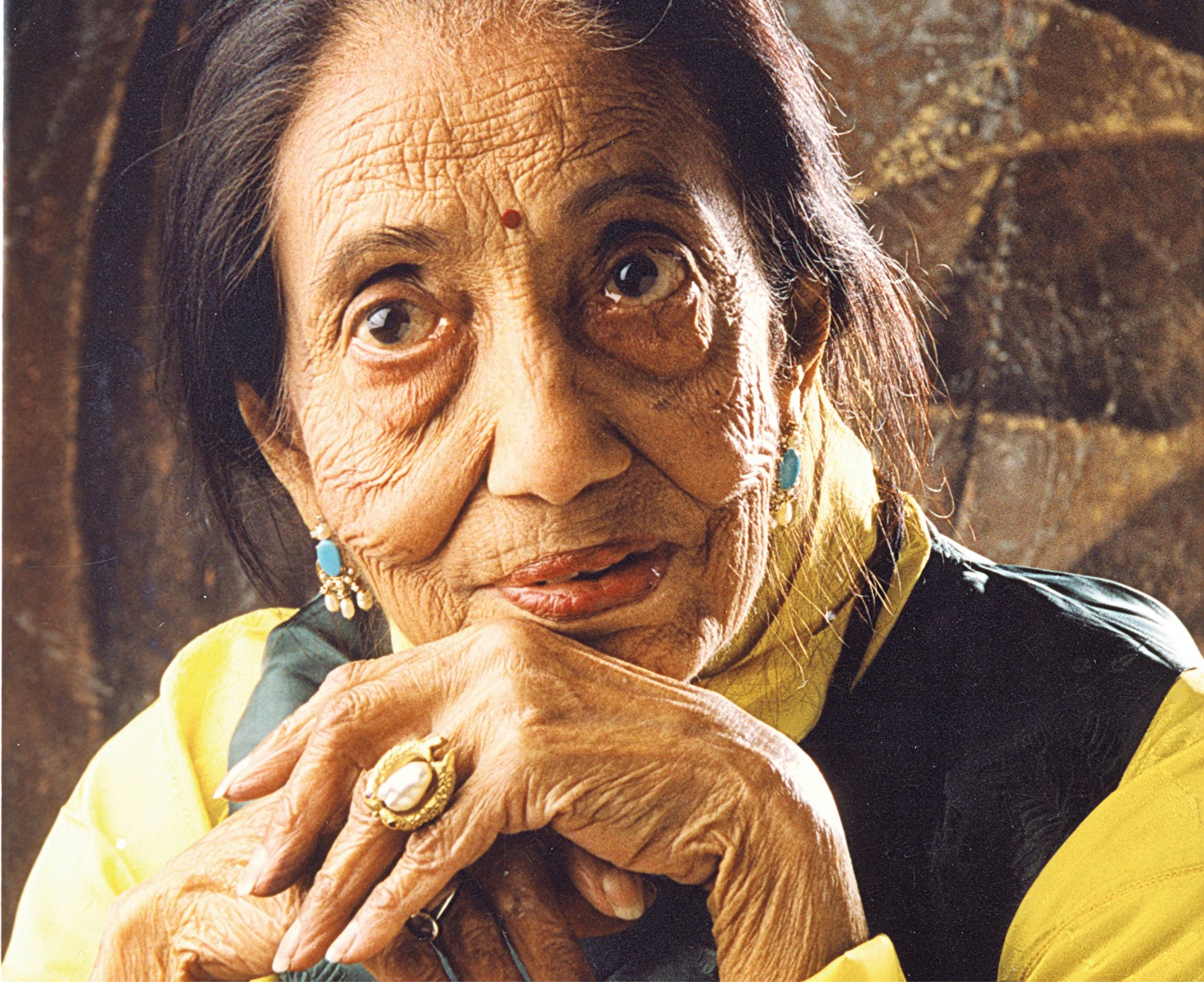 An intrepid traveller, Devayani Krishna's journey into art began at a very early age in Indore.
Under the patronage of its ruler, Yashwant Rao Holkar, Indore in the 1930s was a hub of international modernist experiments. This was when Holkar had invited, among others, the German architect and designer Eckart Muthesius, and the foremost sculptor of the twentieth century, Constantin Brancusi, to design buildings in and around Indore. Krishna developed a keen interest in the arts around this time, and in 1936 went to Bombay to study at Sir J. J. School of Art.
She retreated to the Himalayas with fellow artist and husband, Kanwal Krishna, from 1949-52, painting Tibetan masks, ritual dance, and other aspects of Buddhist art. At a time when the Tibetans were facing a crucial disruption of their lives and a loss of autonomy, a protest staged within the genre of a mythological narrative was a way of bringing a critical political stand into the open.
Her inquiry into the absence of form, where the image would flow as tactile sensations emanating from bodily engagement with the environment, became a lifelong quest. Over time, she became an accomplished printmaker. Her works speak strongly of harmony between colour and design. Etchings like Bam Bam Bhole, What and Where are expressions of pure spirit in its essential form. The patterns and the swirling lines have a glow that seems to be coming from somewhere within.
Krishna joined New Delhi's Modern School in 1954 from where she retired as head of the art department in 1977.
'It is difficult to describe the power of her drawings... It is as though a great choreographer compressed the total movement of the dance, such as the dance of Shiva, into a single ideograph'
RICHARD BARTHOLOMEW
'Indian Landscapes: The Changing Horizon'
The 'Manifestations' series of 20th Century Indian Art, Editions, VII, IX
'Indian Divine: Gods & Goddesses in 19th and 20th Century Modern Art'
DAG, New Delhi and Mumbai, 2014
'Indian Portraits: The Face of a People'
'Ways of Seeing: Women Artists | Women as Muse'
National Gallery of Modern Art, New Delhi
Smithsonian Institution, Washington, D. C.
Ben and Abby Grey Foundation, New York
Orient Illustrated Weekly