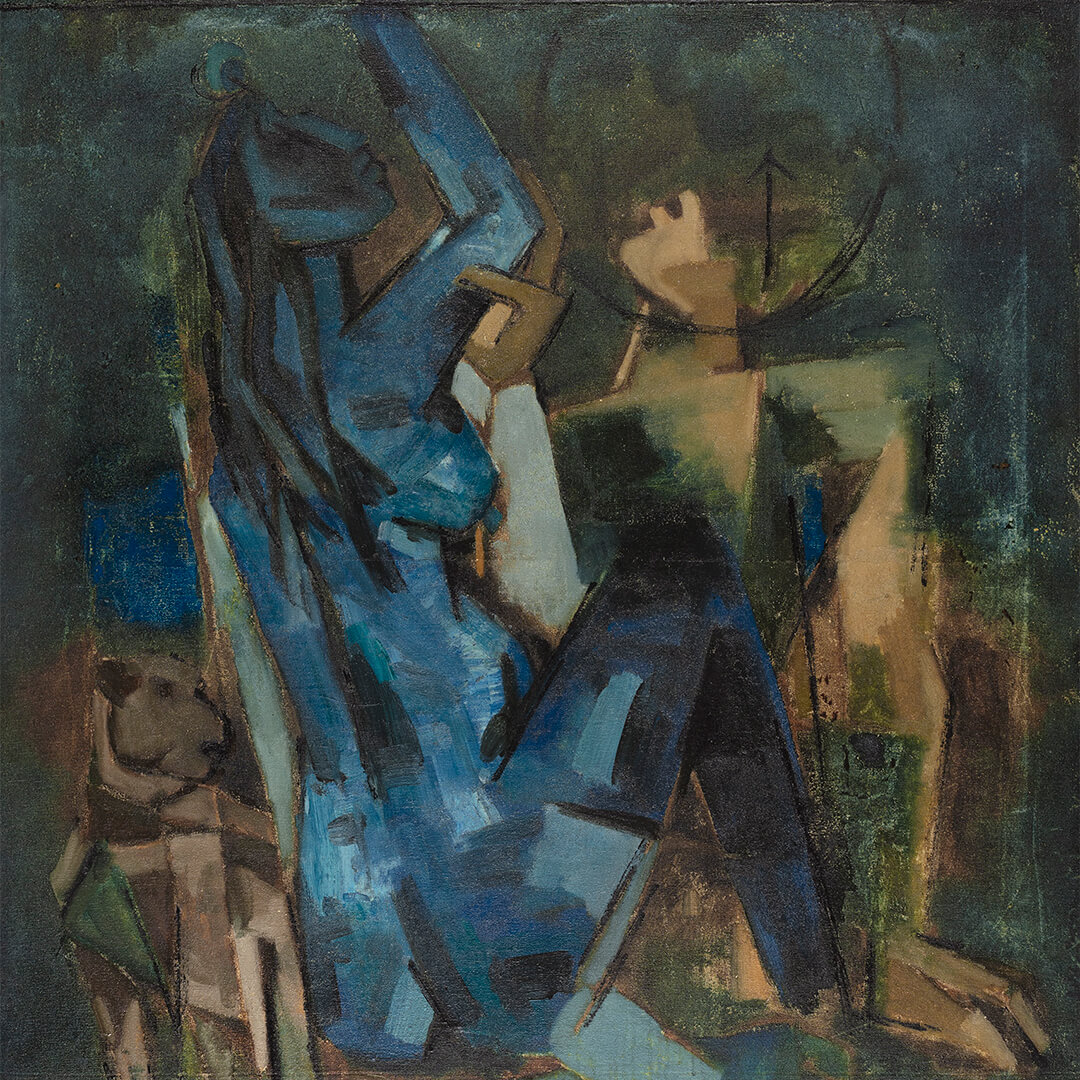 India Art Fair
MASTERPIECES OF INDIAN MODERN ART
Catalogue
28 April – 1 May 2022
New Delhi

curatorial note
The DAG booth at the India Art Fair has gained iconic status for its selection and display of the finest works of Indian modern art. Over past editions,
DAG had introduced pre-modern masters at its booth, and in 2022, it presented exemplary works by eighteenth and nineteenth century
Indian and European artists at the fair. This was in addition to high quality works by the twentieth century masters.
The curation of the booth at India Art Fair, as always, was driven by quality rather than quantity—the scenographer planned each work for display, allowing enough viewing space so that the booth was not crowded with artworks. The museum-quality selection was based on rarity and historicity of each work. This glimpse of the finest treasures of Indian art acted as a show window to the great depth of the DAG collection.
On hand, throughout the days of the fair, were team members from DAG who curated special walks for interested individuals or groups, and explained the unique relevance of works that spanned different centuries and represented their distinctive periods.
India Art Fair 2022: 'Masterpieces' celebrates 200 glorious years of Indian art
At India Art Fair, sights and sounds attract, compelling artworks make a mark: A roundup