1874 - 1947
Nicholas Roerich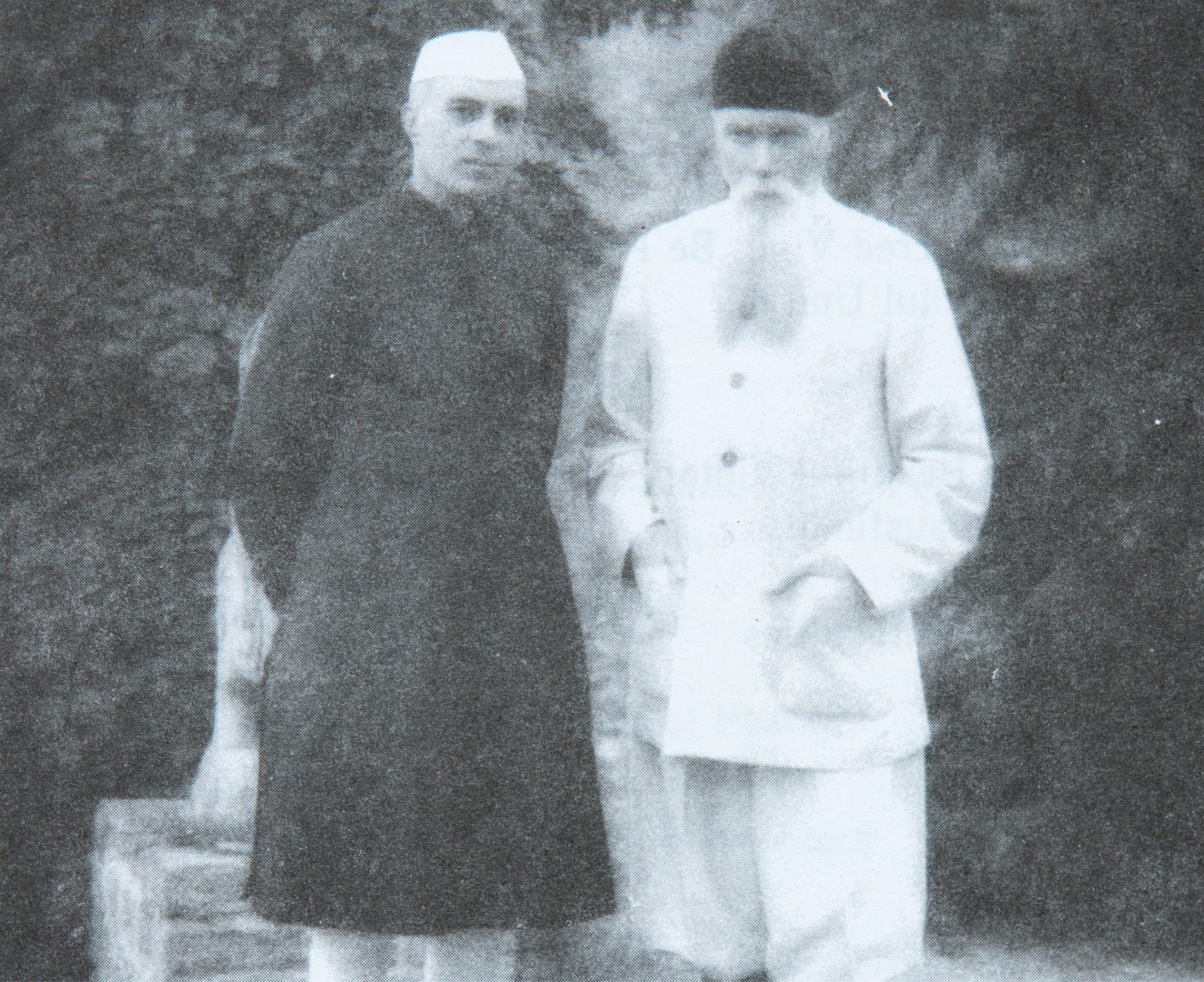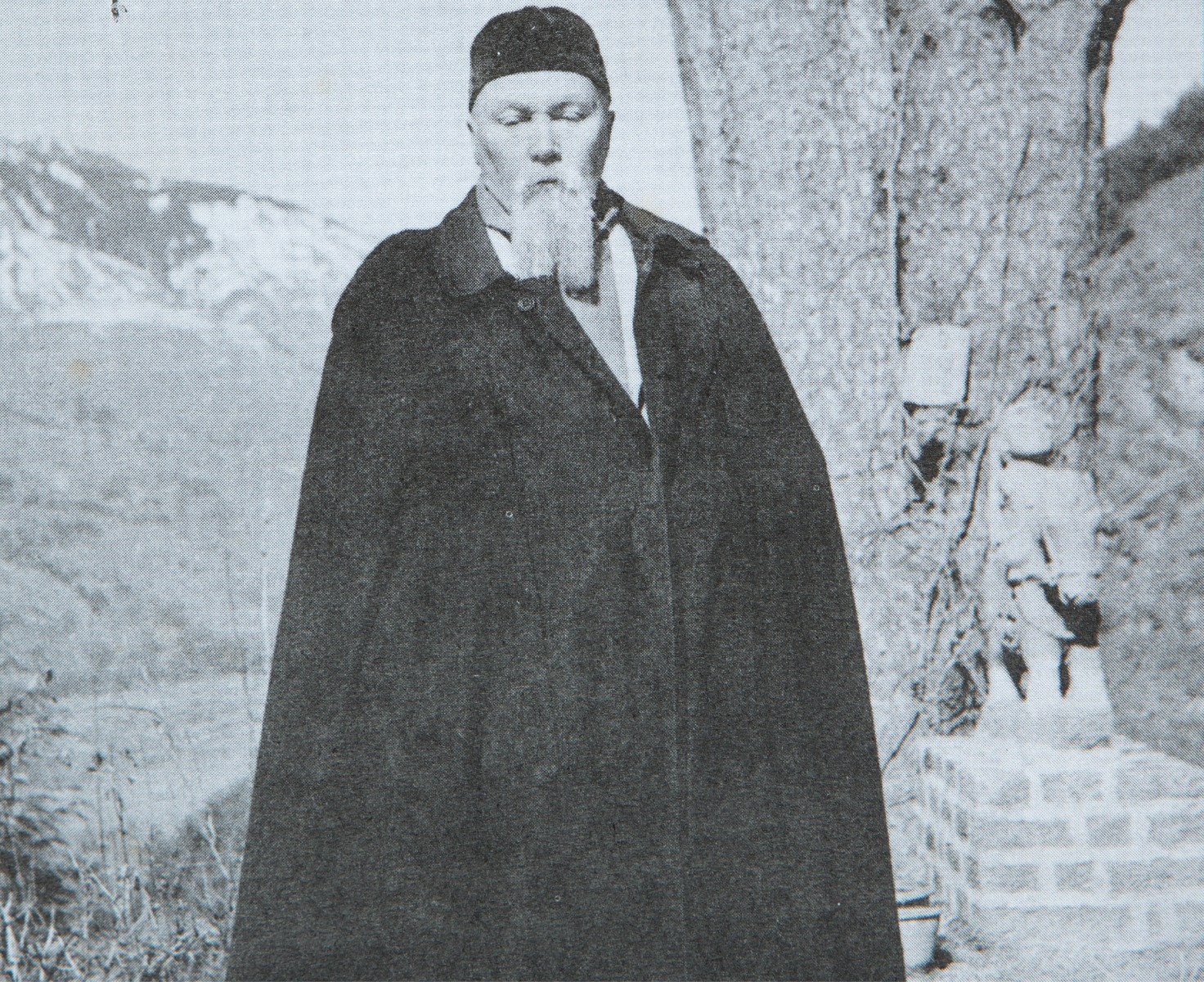 One of the nine National Treasure artists of India, Russia-born Nicholas Roerich was not just a painter but a stage designer for ballets, an explorer, writer, and philosopher.
As a painter, Roerich is best remembered for his ethereal paintings of the mist-laden and wispy Himalayas, done mostly in tempera or oil. These paintings remain some of the best works celebrating the mighty mountain range.
Roerich was born on 9 October 1874 in St. Petersburg in a well-to-do family that often entertained the city's cultural set. He studied law and drawing simultaneously and soon came in contact with Sergei Diaghilev, founder of the renowned Ballets Russes. Designing sets and costumes for the group's productions, he toured Europe with Diaghilev, and came in touch with Pablo Picasso, Henri Matisse, Marc Chagall, and Wassily Kandinsky, who were also designing sets for Diaghilev.
Roerich immigrated to the United States in 1920 with wife Helena, where he founded the Agni Yoga Society the same year in New York, and an art institute the next year which would metamorphose into the Nicholas Roerich Museum in 1949. Around this time, Roerich started on a quest to explore the Eastern philosophies that had begun to impact his work.
This quest brought him to India in 1923 and he extensively explored the Himalayas from Sikkim in the east to Ladakh and Kashmir in the north-west. He also travelled through large parts of Central Asia and South Asia as part of his Asian expeditions, and was instrumental in creating the Roerich Peace Pact for the safekeeping of cultural and artistic legacies.
Roerich established the Urusvati Himalayan Research Institute in 1928 in Kullu valley and passed away on 13 December 1947 in Naggar, Himachal Pradesh. His home there is now a museum.
'Along with the racial affinity with the Orient, [Nicholas] Roerich had an intellectual and aesthetic unison with India through his beliefs, which he shared with the old rishis of this land. He lived in the Himalayas and seems to have captured the spirit of the mountains, portraying their ever-changing moods and colours'
PROF. LOKESH CHANDRA
artist timeline
1874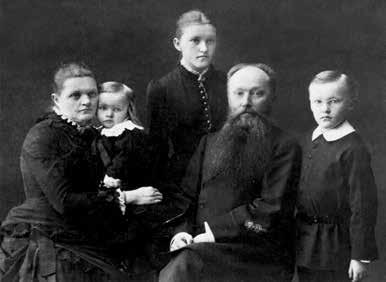 Nicholas Roerich is born in St. Petersburg, Russia, on October 9.
1893
Enrolls in the Academy of Art and at St. Petersburg University.
1897
Roerich's graduation project 'The Messenger: Tribe has Risen Against Tribe' is acclaimed by many, including author Leo Tolstoy, who is impressed with the work.
Late 1890s
Travels extensively through Europe and spends a year in Paris where he is particularly struck by the works of Paul Gauguin, Edgar Degas and muralist Pierre Puvis de Chavannes.
1901
Returns to Russia and marries Helena Ivanovna Shaposhikova. Paints The Idols, among the most important of his early works dealing with pagan mysticism, cosmic nature and harmony with nature.
1904
Promulgates his plan of advocating a scheme to ensure protection of cultural treasures in Russia. This would evolve into the Roerich Pact three decades later.
1906
Is designated head of the Drawing School of the Emperor's Society for Promotion of Arts and makes it one of Russia's most prominent art institutions.
1907
Begins to paint stage sets that are highly acclaimed and designs costumes for operas, ballets and plays.
1917-19
Leaves Russia when the Bolshevik Revolution gains ground; goes to Finland. Some of his best-known works from his Saints series are painted during this time, including St. Mercurius. Leaves Finland following its independence and moves to London.
1920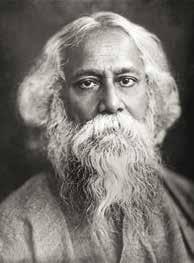 Rabindranath Tagore calls on Roerich in his London flat.
1920-23
Travels extensively in America. He is one of the first painters from Russia to visit the country. His first exhibition, in the winter of 1921, witnesses a crowd of ten thousand people on the opening day.
1923
Receives a meteorite stone in a hotel in Paris, a talisman he calls the Chintamani stone of mythology, and which accompanies him on his travels including his Central Asian expeditions. Roerich Museum is established in New York. Arrives in India at Bombay and heads to Darjeeling in the Himalayas.
1924-28
Begins a Central Asian expedition with his wife Helena and son Yuri (the younger son Svetoslav joined only in the beginning) to Chinese Turkestan, Altai, Mongolia, Tibet and Sikkim. The outcome of this expedition is five hundred paintings uncovering the beauty of the region. The expedition spans three continents and sixteen thousand miles.
1929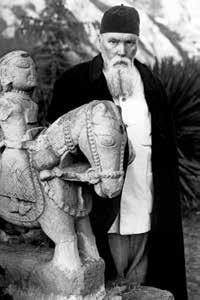 Settles in the Kullu valley's Naggar. His home there is now a museum. Is nominated for the Nobel Peace Prize (he will be nominated twice more, in 1932 and 1935).
1930-31
Undertakes his second Central Asian expedition.
1931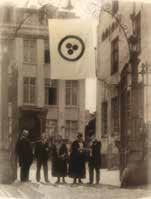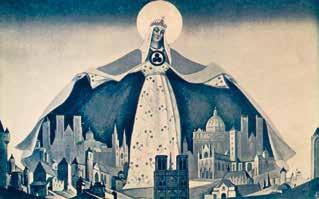 Paints Banner of Peace, a representation of the symbol and banner that is to be flown over cultural buildings and monuments to protect them in times of war and peace from destruction. Participants of the first conference of the Roerich Pact in Bruges are given a welcome reception by its municipality.
1935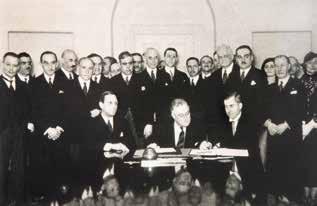 American President Franklin D. Roosevelt and representatives of twenty Latin American countries sign the Roerich Peace pact at the White House on 15 April.
1940s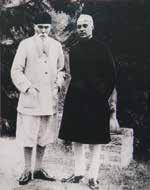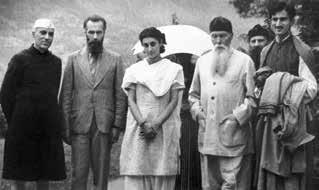 Develops friendships with eminent Indians, including Rabindranath Tagore, Jawaharlal Nehru, Indira Gandhi, S. Radhakrishnan and Jagdish Chandra Bose.
1945
Son Svetoslav Roerich marries Indian movie actress and studio head Devika Rani; they settle in Bangalore.
1947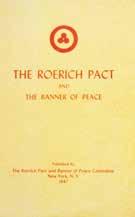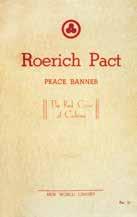 Dies in Kullu on December 13; a monolithic rock marks his grave with the word 'Maharishi'. The same year publications on the Pact appear—there are a large number of such publications.
1955
Wife Helena, living still in India, dies.
1979
Nicholas Roerich joins the rank of nine National Treasure artists in India, the only one who was not born or trained in India, or of Indian nationality.
1988, '99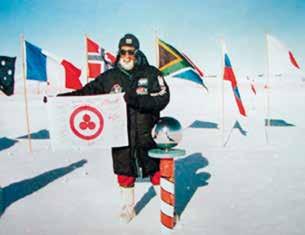 The Banner of Peace is raised at the North Pole by the famous traveller, Fyodor Konyukhov, in 1988. In 1999, participants of the first international complex Antarctic expedition 'Towards XXI' raise the Banner of Peace at the South Pole. The banners from these expeditions are now exhibited in the International Centre of the Roerichs.
1989
The Soviet Foundation of the Roerichs is created in Moscow.
2004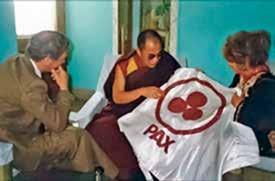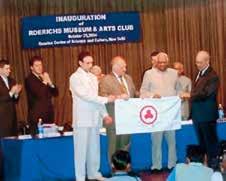 The banner with the three-sphere symbol is presented to the Dalai Lama. As part of the celebration of Roerich's hundredth anniversary, the Banner of Peace, which had been to the space station, is presented to the Indian Parliament. Taking the banner, Speaker Somnath Chatterji says: 'It will be kept in the library of Indian Parliament as a most precious treasure.'
'Manifestations V, 20th Century Indian Art'
'Indian Landscapes: The Changing Horizon'
'Manifestations VII, 20th Century Indian Art'
'Indian Blue: From Realism to Abstraction'
'Iconic Masterpieces of Indian Modern Art'
National Gallery of Modern Art, New Delhi
Roerich Memorial Trust, Naggar
Piramal Art Foundation, Mumbai
Government Museum and Art Gallery, Chandigarh
Sree Chitra Art Gallery, Thiruvananthapuram
National Gallery for Foreign Art, Sofia
Latvian National Museum of Art, Riga, Latvia
State Museum of Oriental Art, Moscow
International Centre of the Roerichs, Moscow
Russian State Museum, Saint Petersburg
Novosibirsk State Art Museum, Novosibirsk
Nizhny Novgorod State Art Museum, Nizhny Novgorod
National Museum of Serbia, Belgrade
Nicholas Roerich Museum, New York