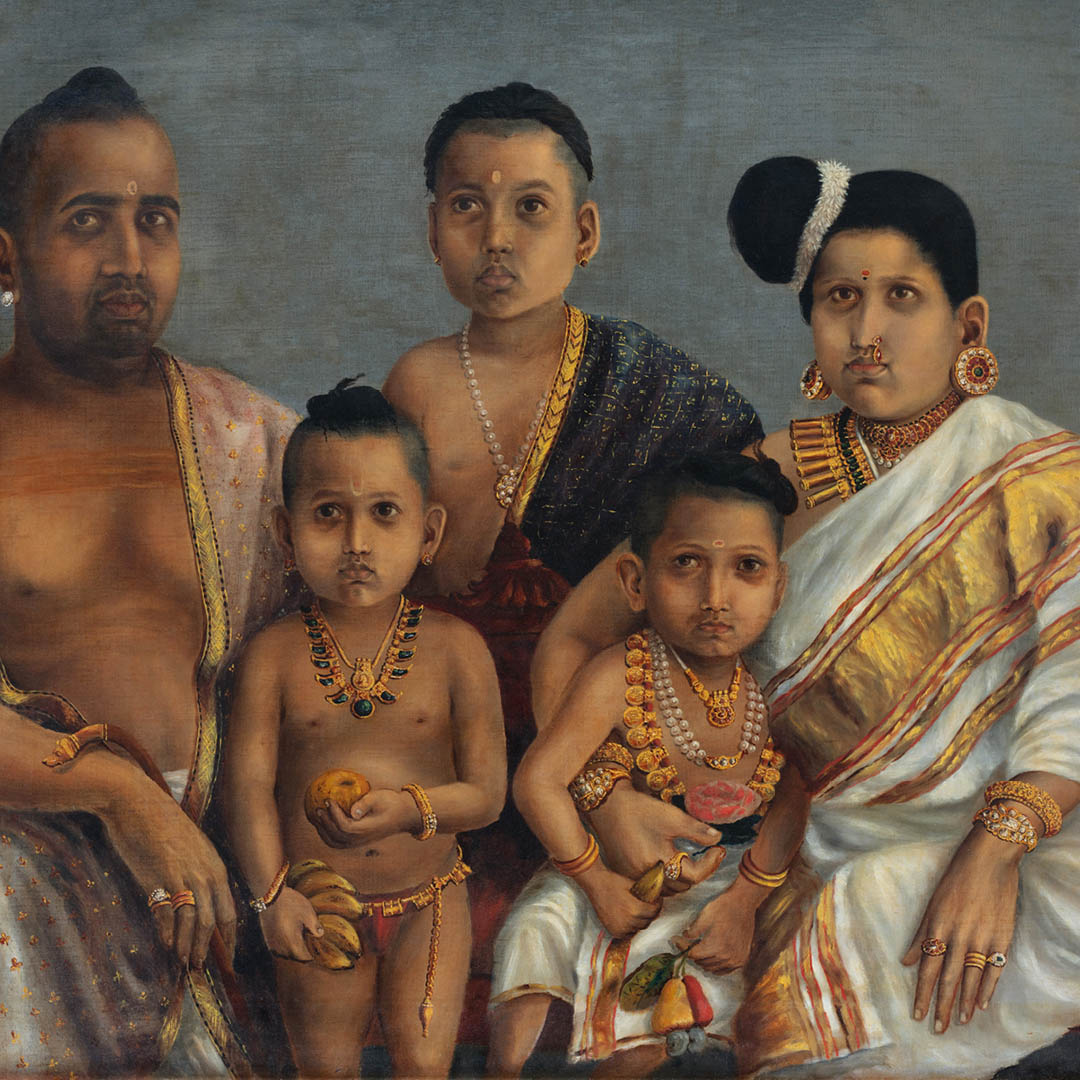 India Art Fair
Iconic Masterpieces of Indian Modern Art
9 – 12 February 2023
NSIC Exhibition Grounds, Okhla, New Delhi - 110020

curatorial note
The DAG booth at India Art Fair has always aspired to provide its thousands of visitors with their most unique art-viewing experience based on rarity, historicity, and quality, raising the bar each year with works of sterling importance in addressing the art history of the subcontinent. 
This year's DAG booth is paired with the opening of a new gallery in New Delhi where 'Iconic Masterpieces of Indian Modern Art' will be on display, in parallel to the same exhibition at the art fair. Part of the gallery exhibition will be specially on view at the art fair booth, thereby strengthening the relationship between the fair and its collateral events. 
Among the works on view are a superlative family portrait by Raja Ravi Varma—widely recognised as his first ever commissioned painting, making it the first painting ever of modern Indian art; rare works by other National Treasure artists such as Abanindranath Tagore, Nandalal Bose, and Sailoz Mookherjea; lyrical poetic compositions by masters who would go on to be leading lights of art in Pakistan—Allah Bux and M. A. R. Chughtai; Western interpretations of early India through the eyes of Thomas Daniell, and a later work in the genre by Edwin Lord Weeks; a fine Early Bengal work by an unknown artist on Krishna and Radha; a divine love story in the realistic style by M. V. Dhurandhar; an unusual mother-child painting inspired by Christian iconography by Jamini Roy; path-breaking experiments in abstraction by Prabhakar Barwe, S. K. Bakre, Shanti Dave, and Sohan Qadri; a representative work from his important Boitorini series by Nirode Mazumdar; peak career works by the Progressives and their adherents such as F. N. Souza, M. F. Husain, Krishen Khanna and Ram Kumar; a sculpture by early modernist Dhanraj Bhagat; and a unique indigenist canvas by Madhvi Parekh featuring her signature playful figures.