Gallery Exhibition
Tantra on the Edge
Inspirations and Experiments in Twentieth Century Indian Art
Mumbai: The Taj Mahal Palace, Colaba, 5 August - 6 October 2022
New Delhi: The Claridges, 30 April - 22 July 2022
The exhibition Tantra on the Edge: Inspirations and Experiments in Twentieth Century Indian Art is a pioneering attempt to gather together works of sixteen prominent Indian artists under the single thematic rubric of the transient but least definable phases of contemporary art in the last century. The exhibition features the artworks, inspirations, and experiments, of artists that had a sustained relationship with tantra philosophy, its vivid, abstract, sacred symbols, or their personal spiritual illuminations.
Tantra art is a living relic of the past and has survived as a spiritual movement globally. It may have faded in or out of our memory but it survives in the collective memory of a whole generation of artists, scholars, collectors, and truth-seekers in the East and West. This exhibition locates itself historically in the larger cultural milieu of the 1970s and the excitement generated by the first-ever tantra art show in London at the time. Each of the artists featured here reinvents their associational reflexes and their abiding link with tantra. Each of them innovates and translates their own expression of tantra.
Visual histories on and mappings of tantra were rarely accessible in the public domain: they existed, unexcavated, on the edge. The study of contemporary tantra art has attracted the least attention in India, or to use a metaphor, the whole school of thought lives on the edge, as it were, segregated from the mainstream. While literary scholarship on tantra has grown in leaps and bounds globally, the appreciation of its unique art form has crawled at a slower pace. A systematic objective appreciation of contemporary tantra art has been ceremoniously ostracised from mainstream art history writing in the subcontinent. Artists who rejected imported styles of expression to create tantra-inspired art that is distinctly Indian have not received the prestige they deserve. Their works lie in abeyance, at the fringe circles outside the boundaries of mainstream art activity. One of the main aims of this exhibition is to bring the works of these artists from the edge of the periphery to the centre.
'The common perception about tantra has been one of magic. Art relating to tantra has been informed by the same perception'
– G. R. Santosh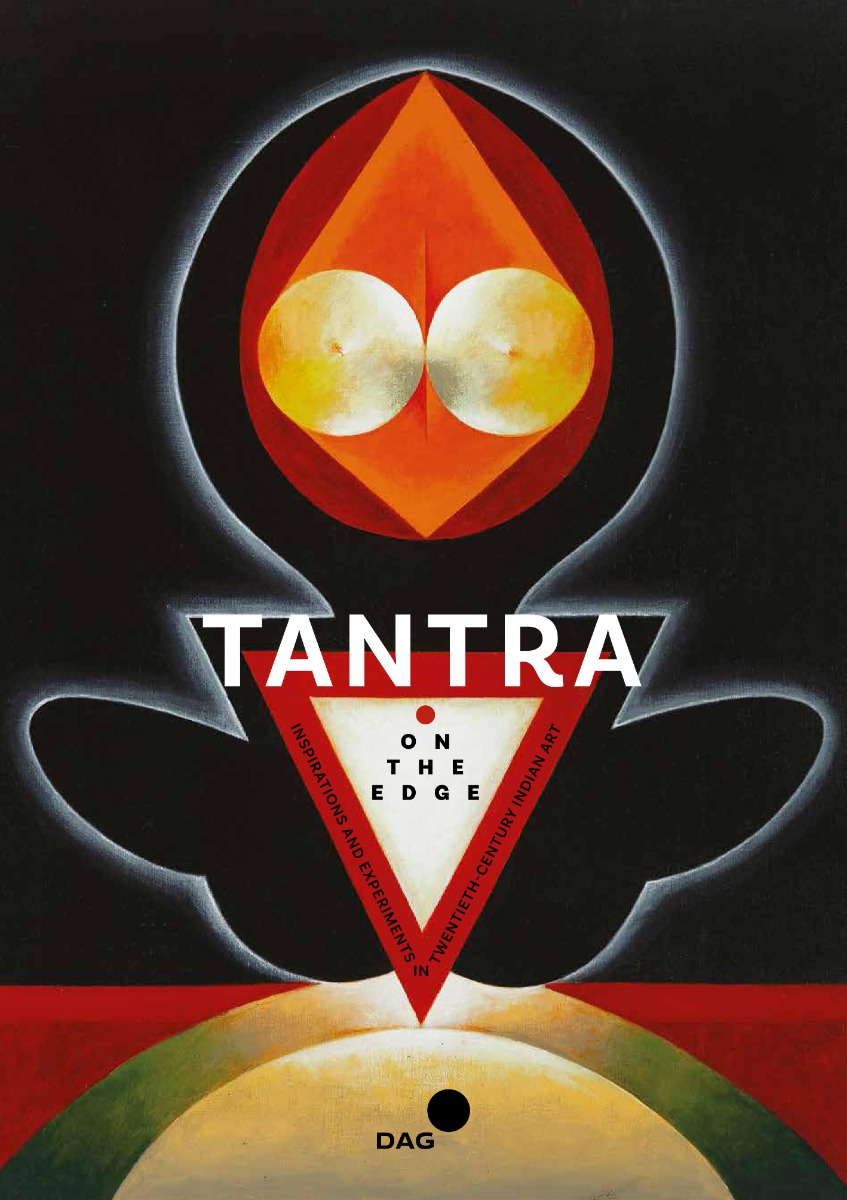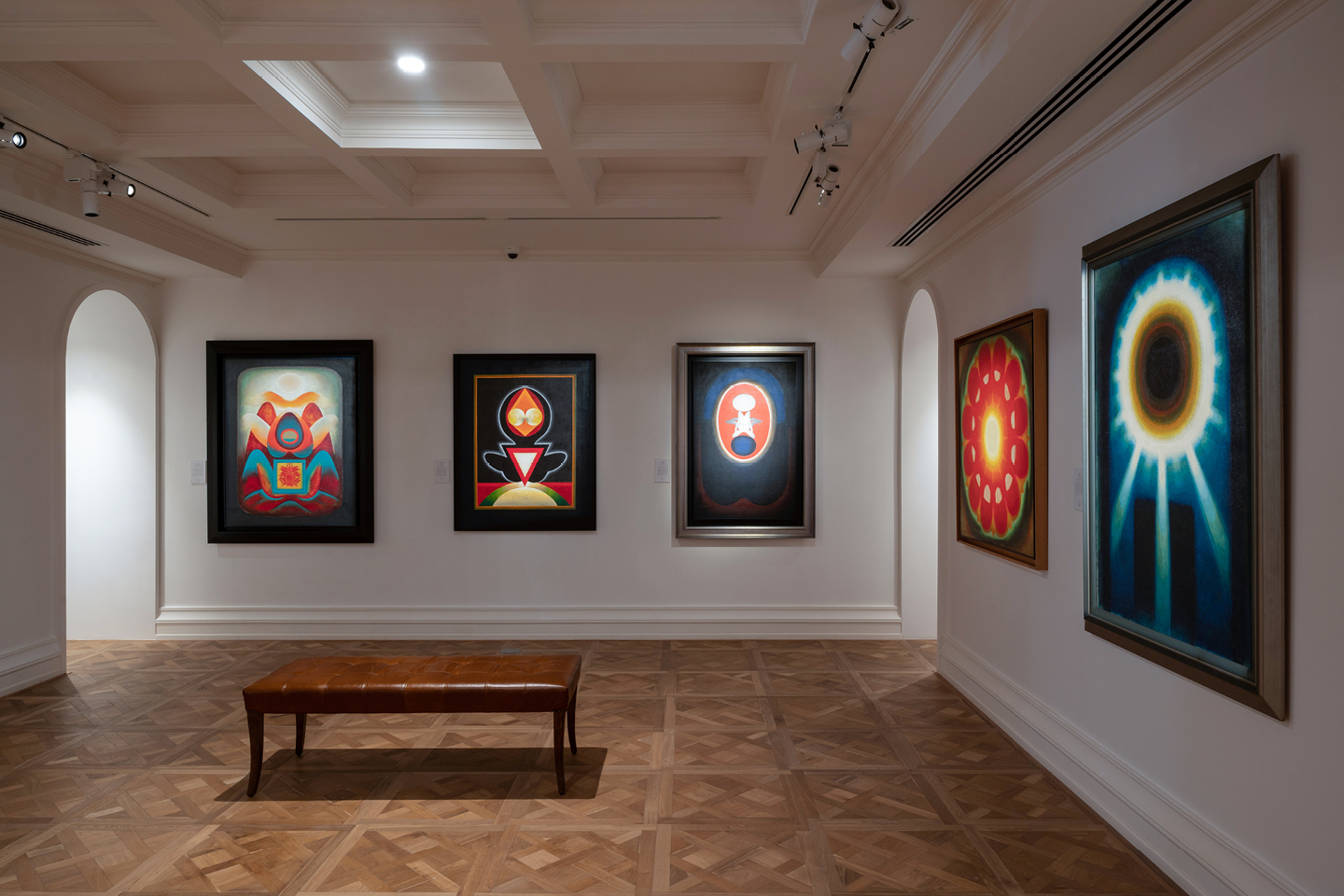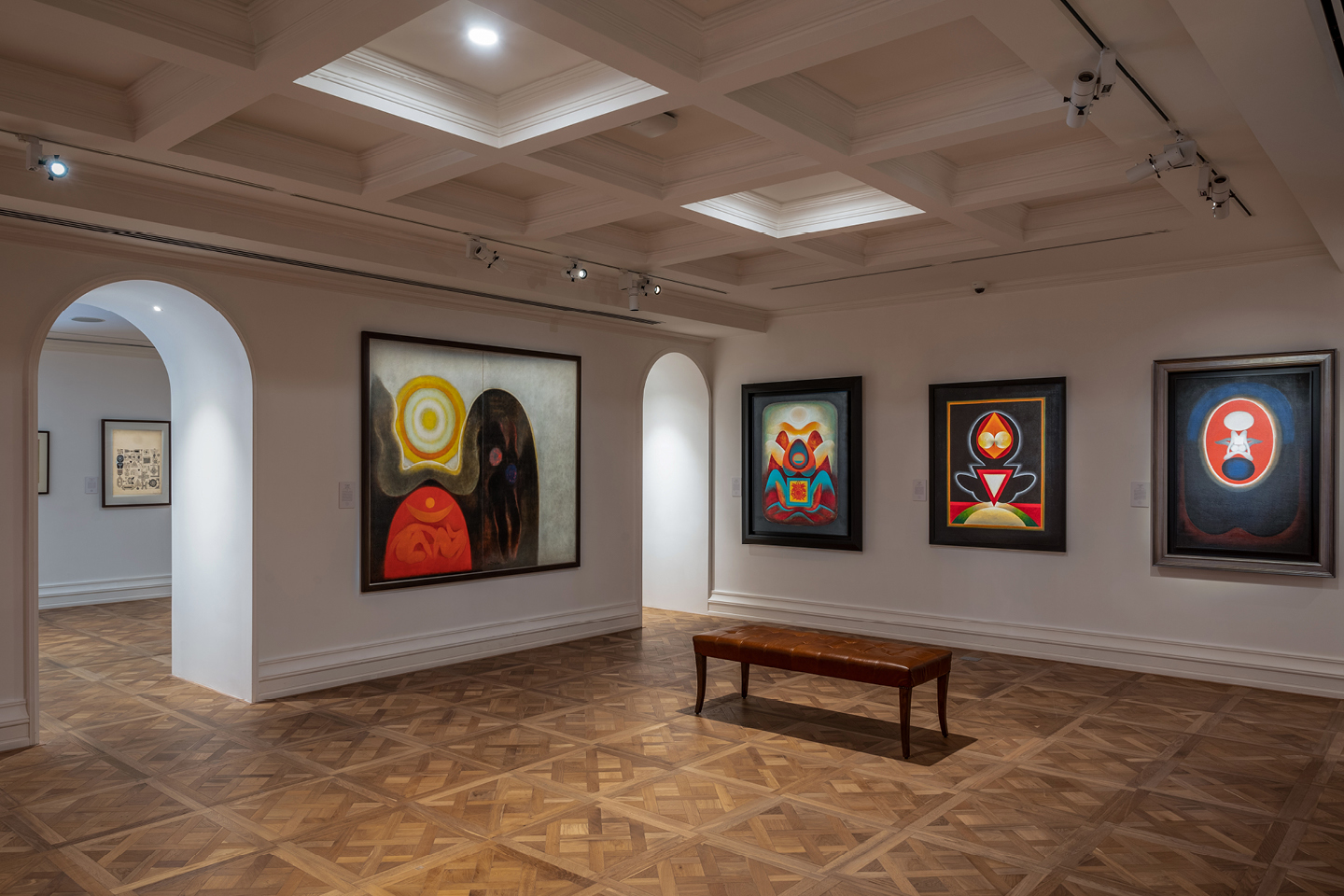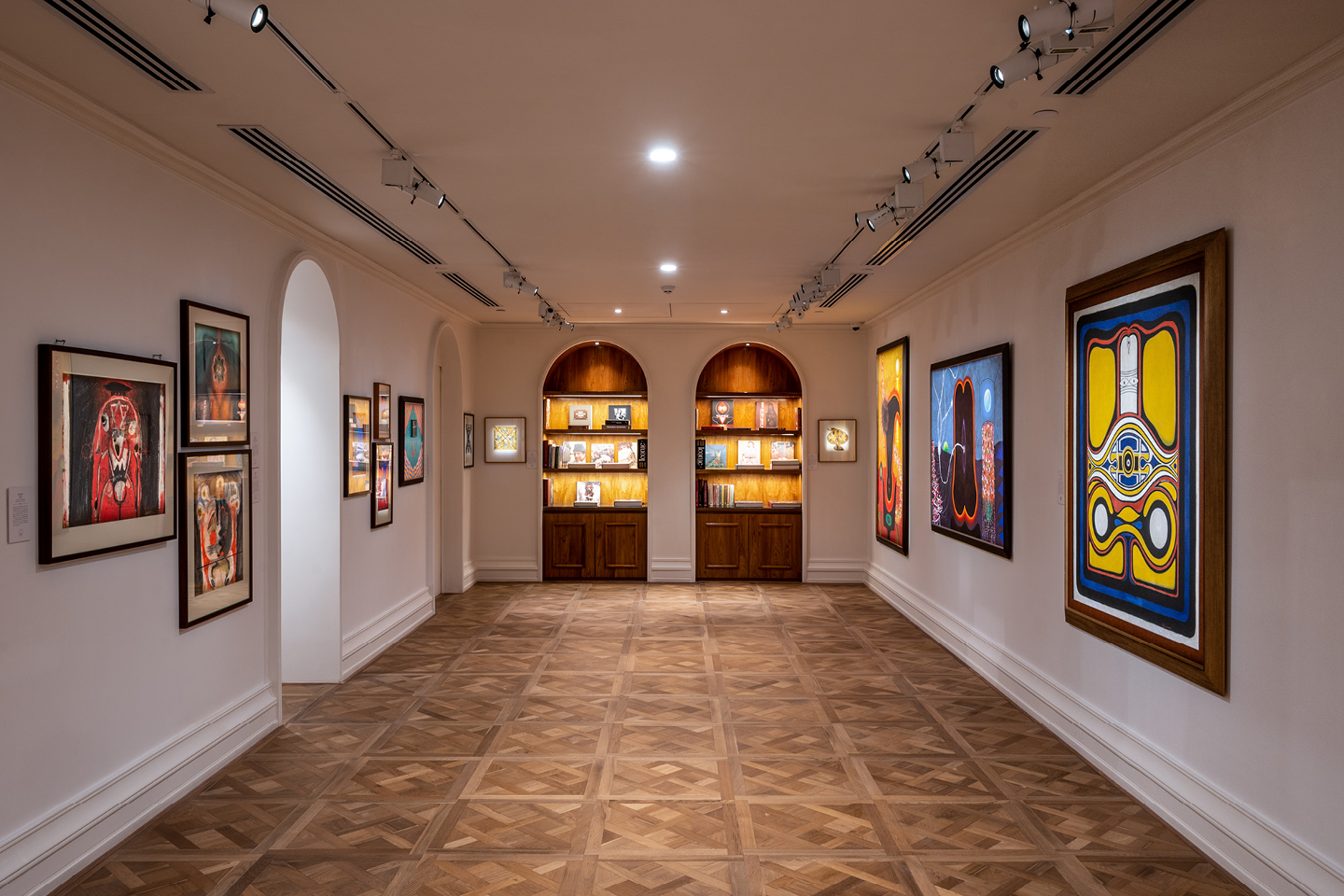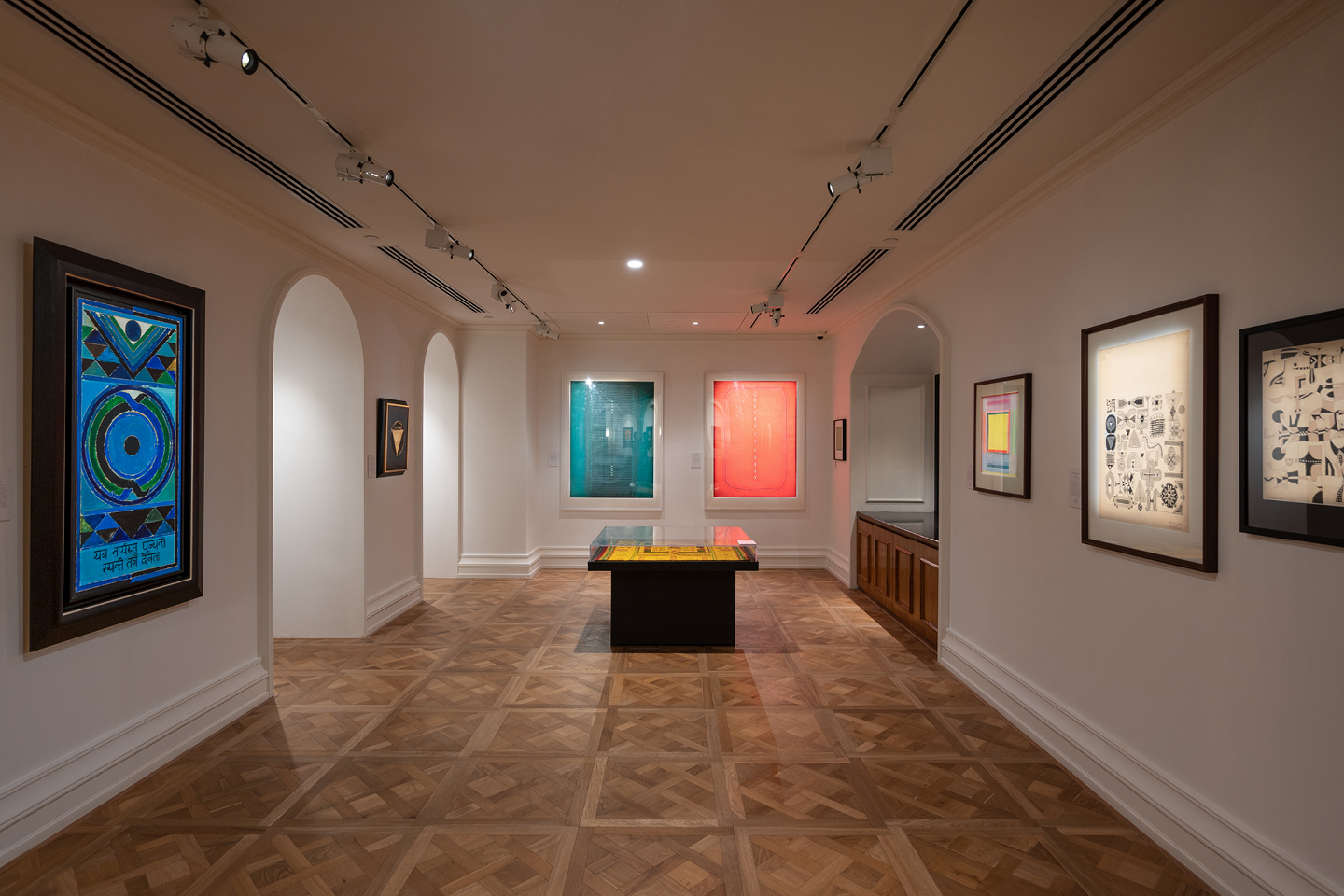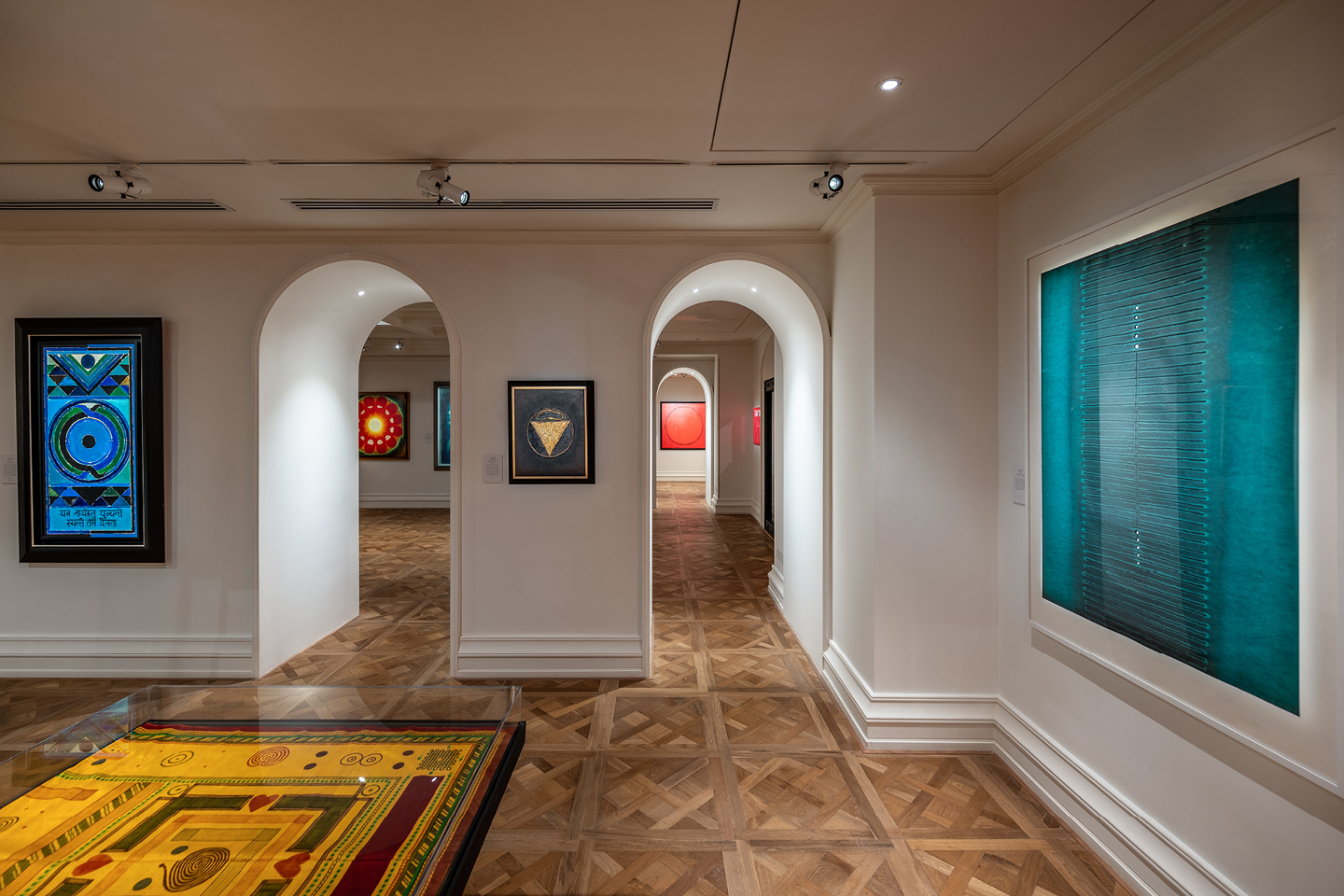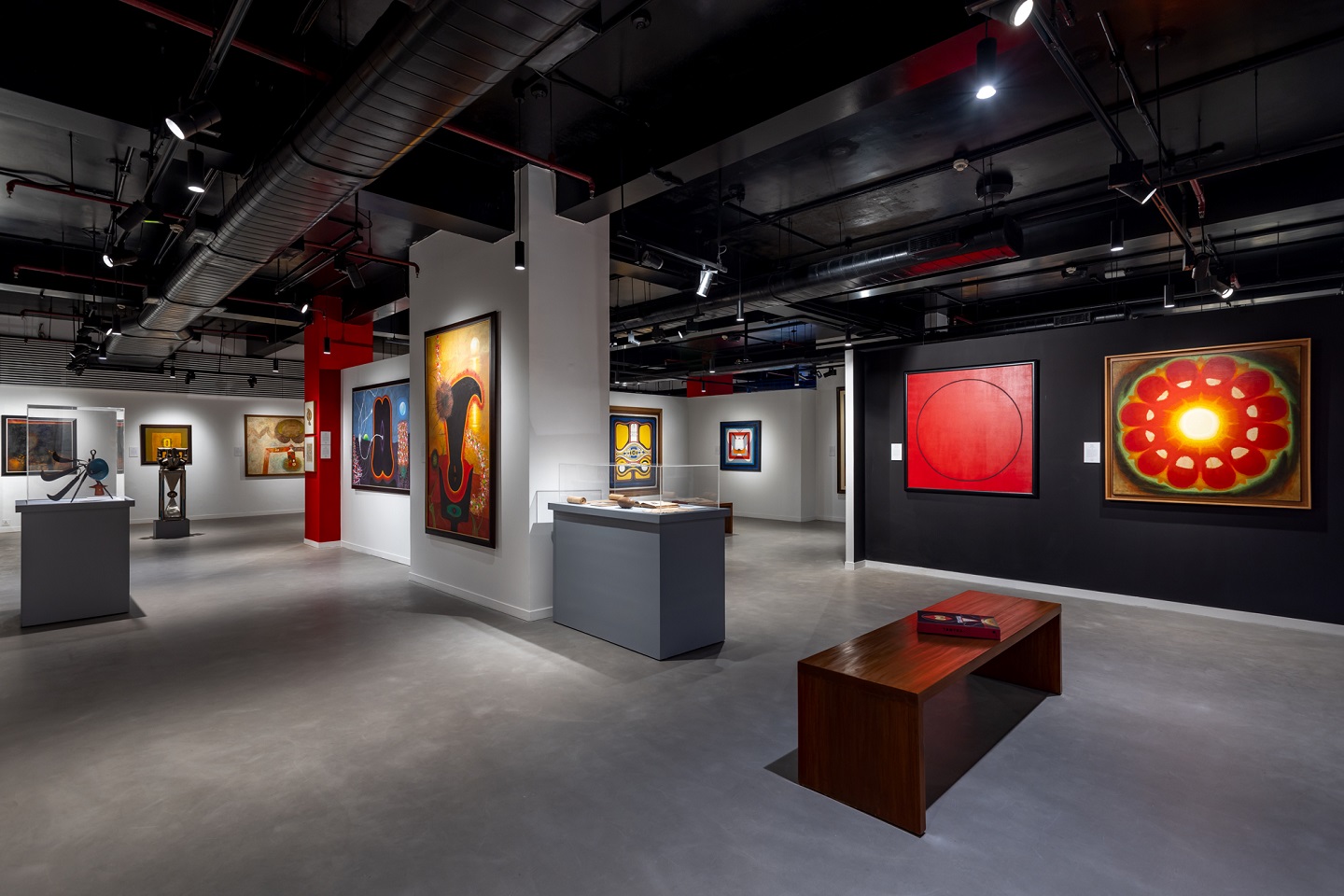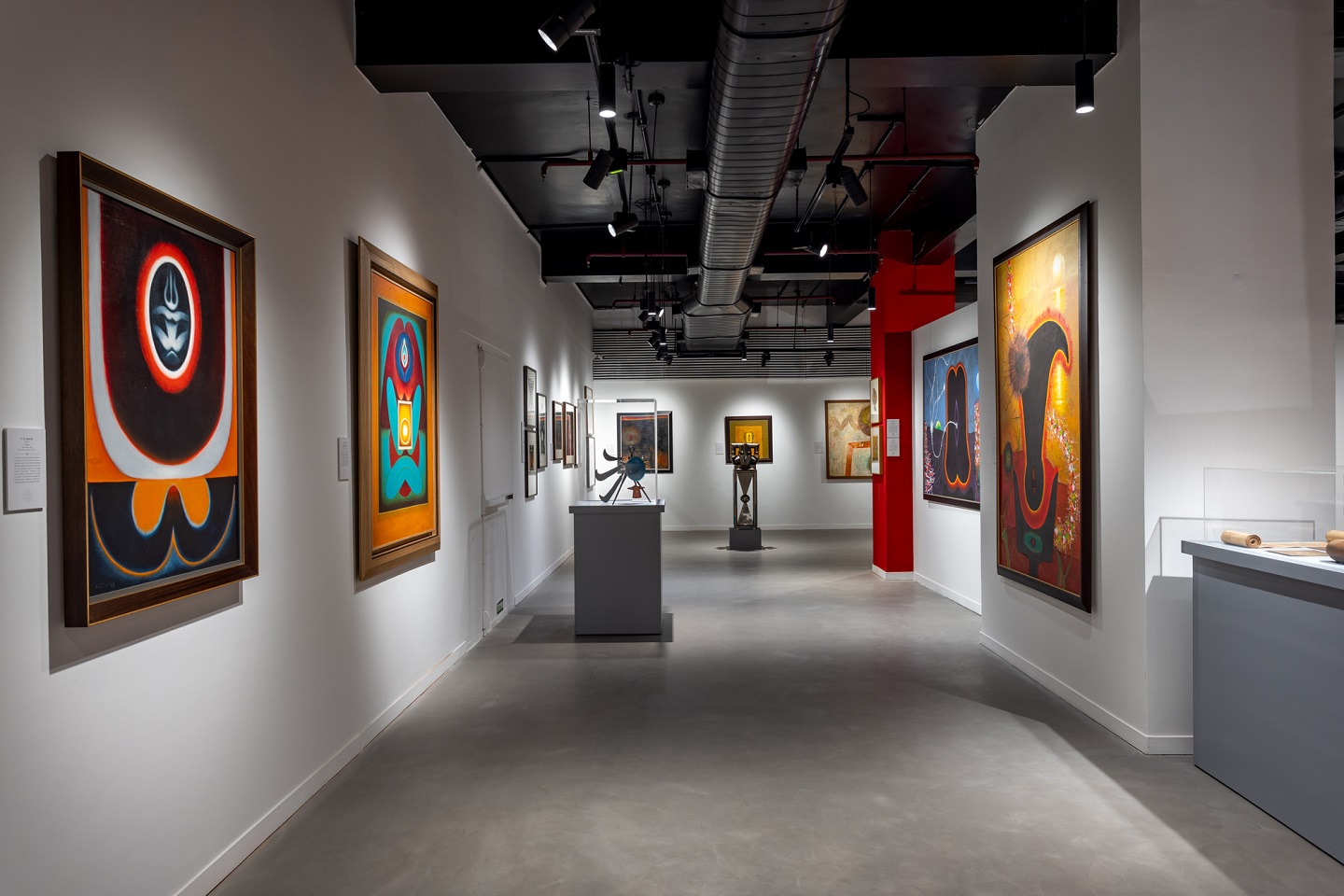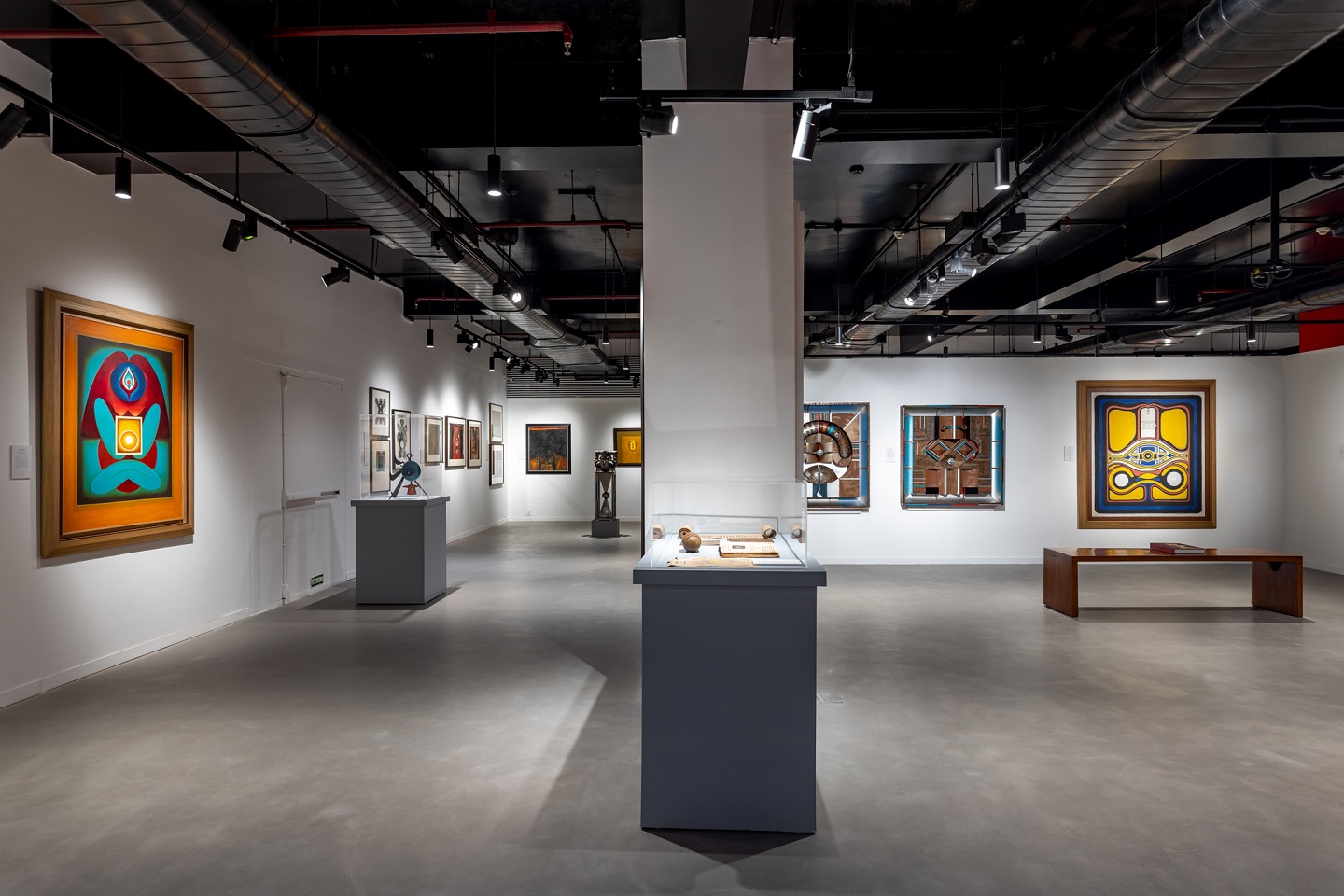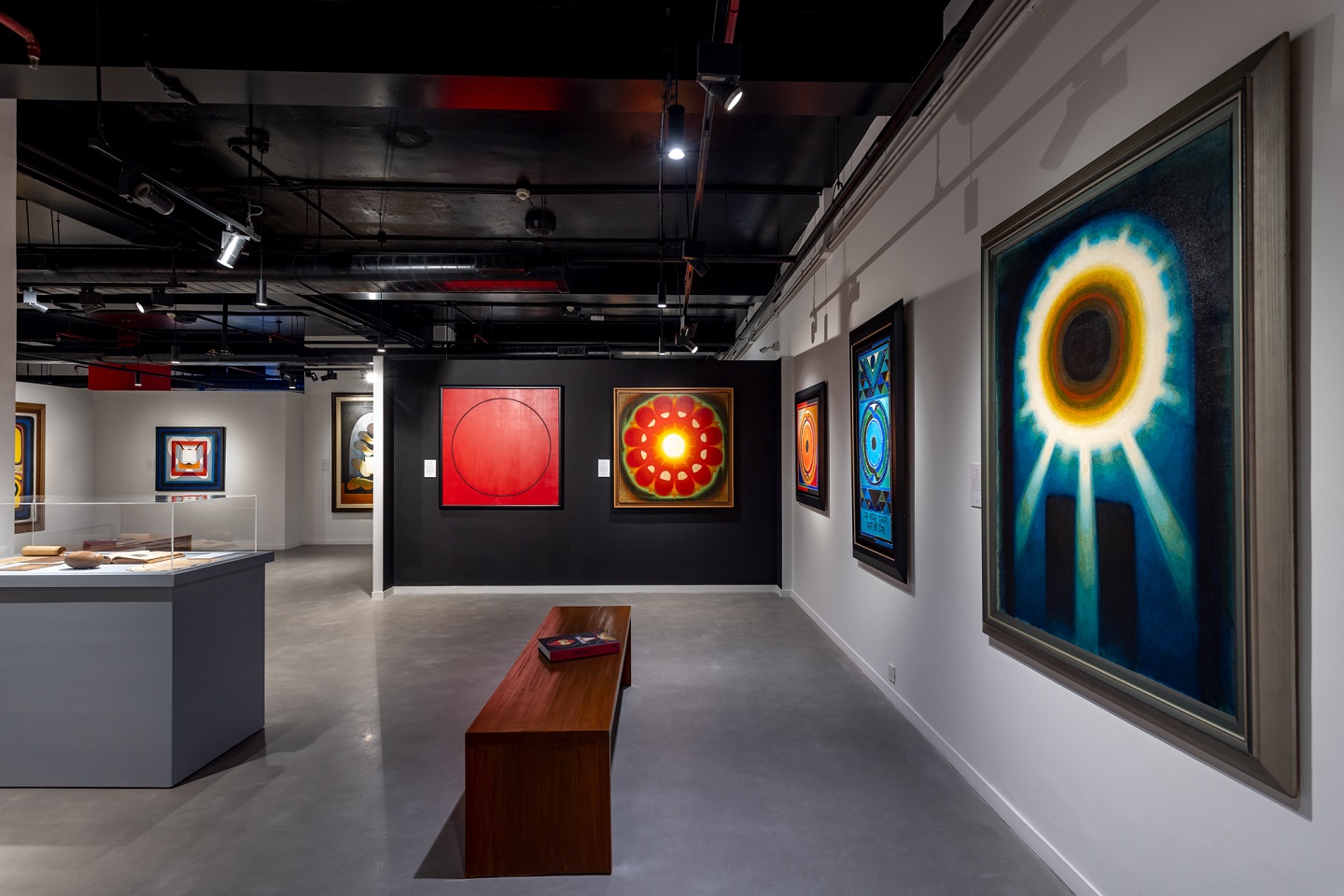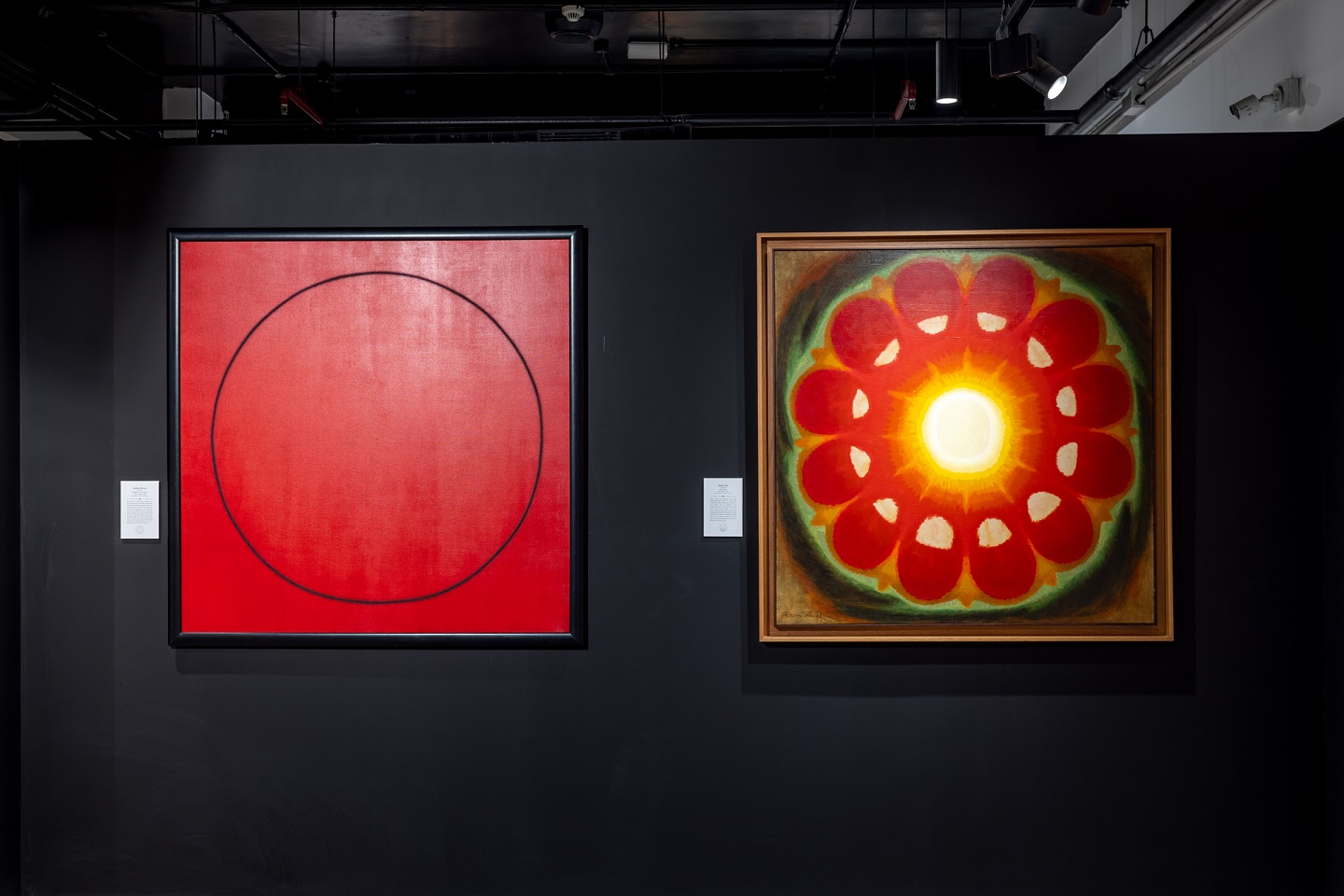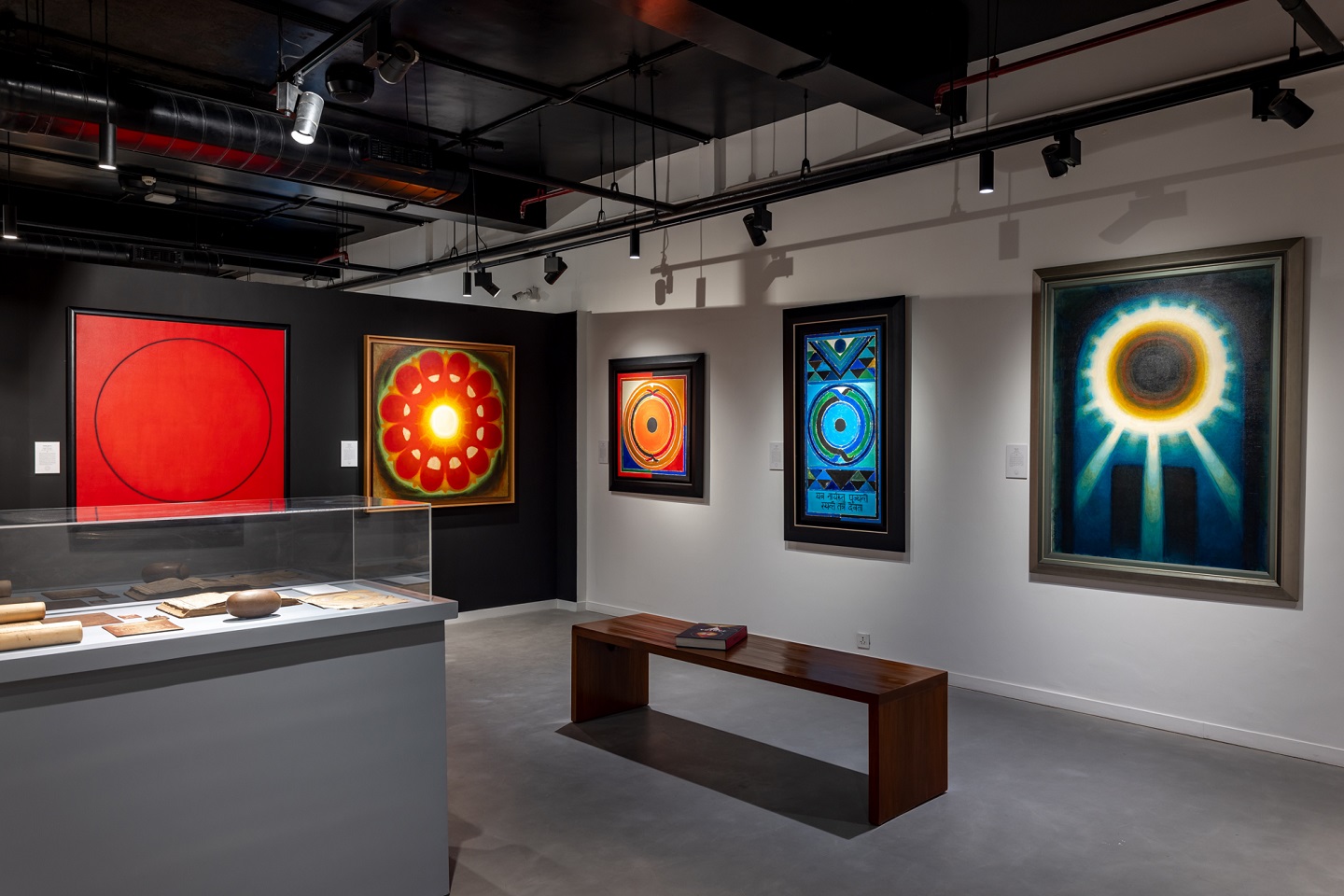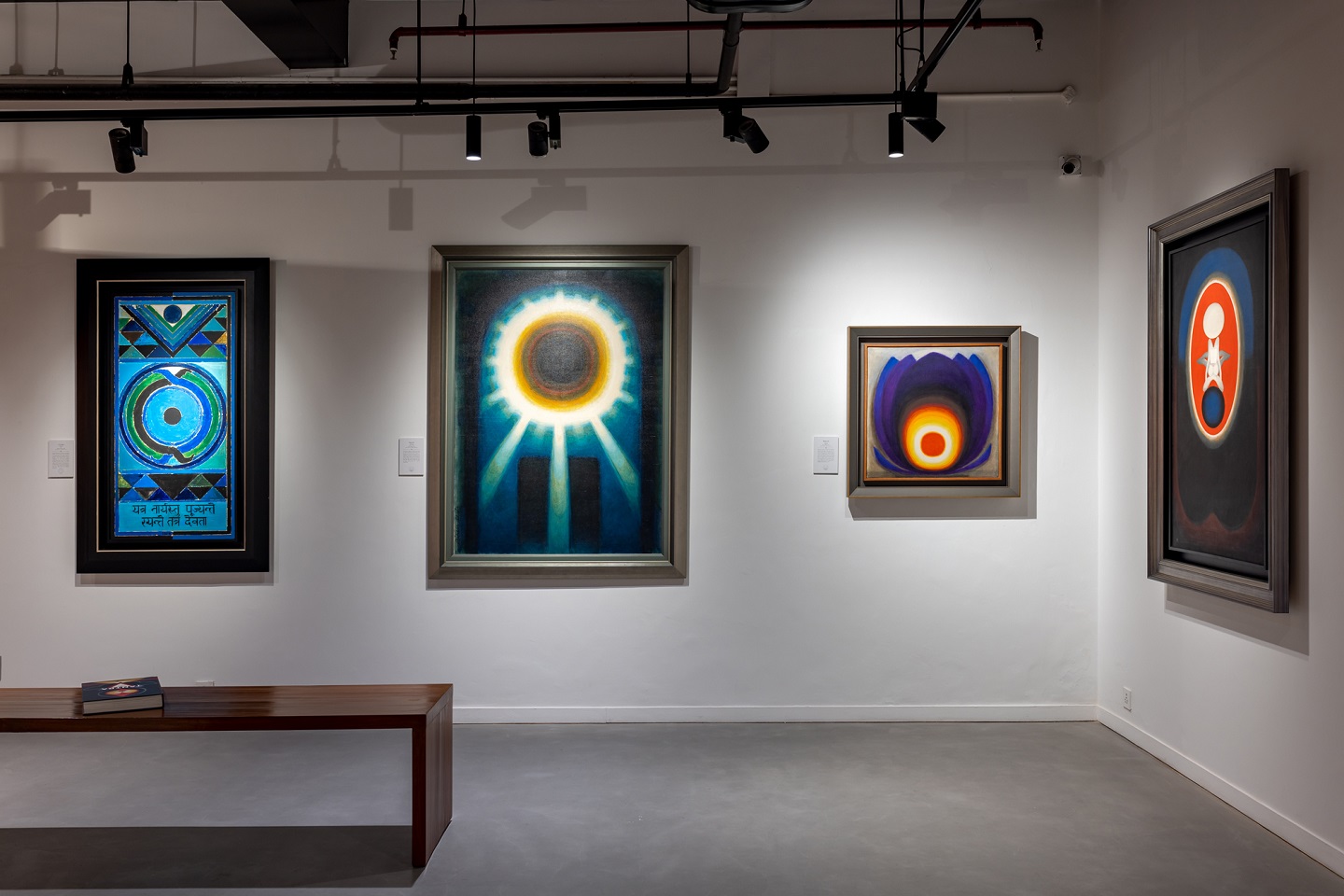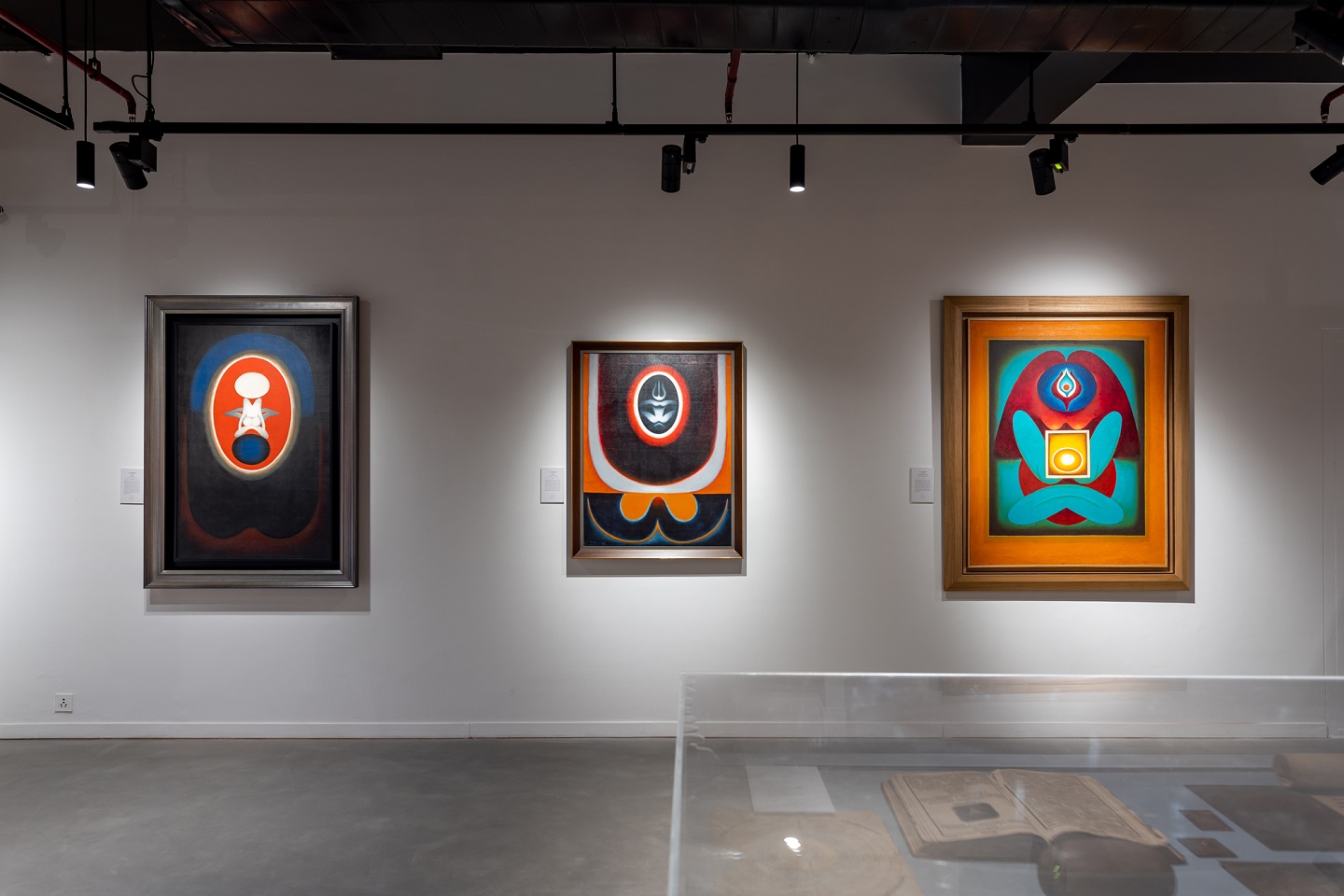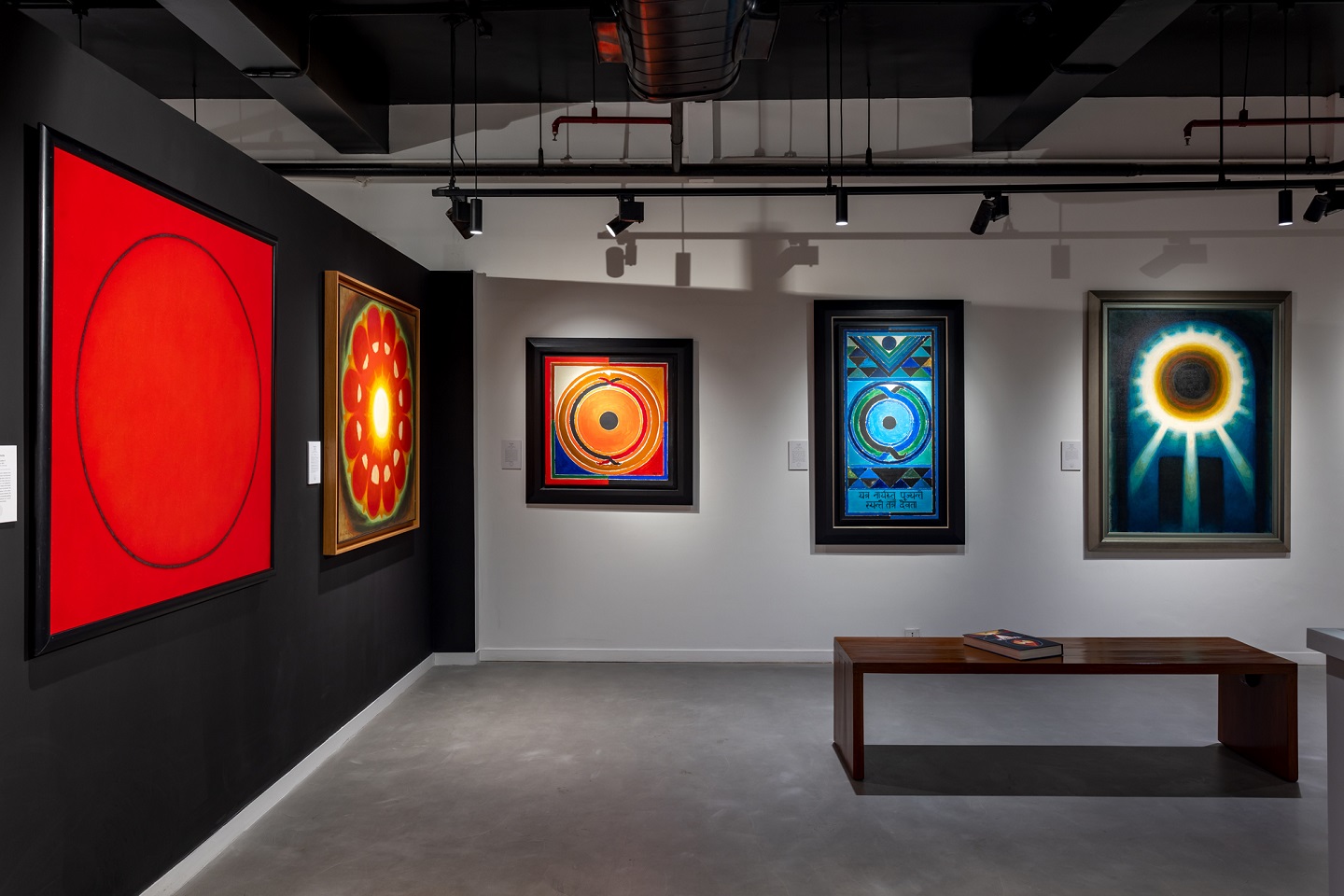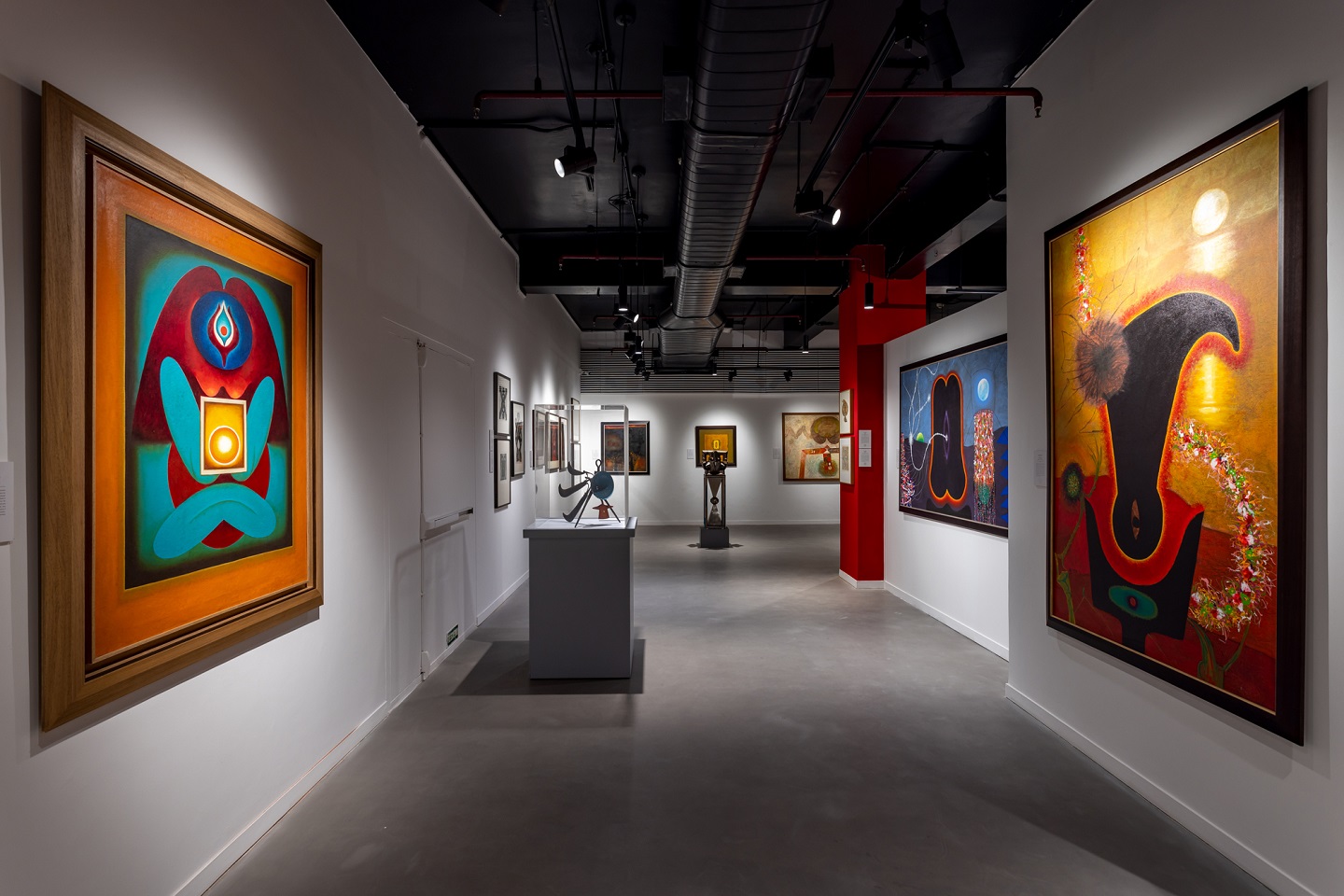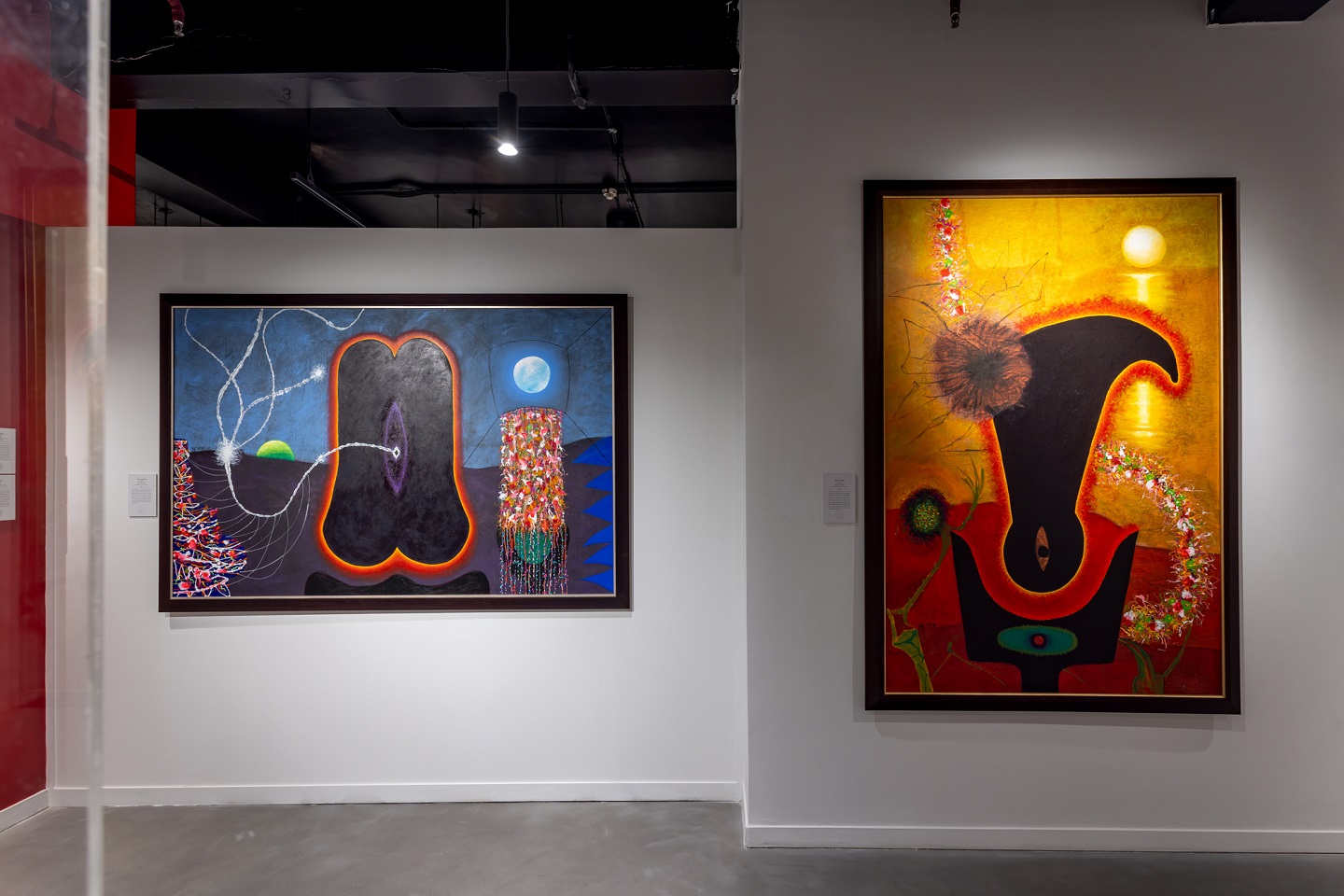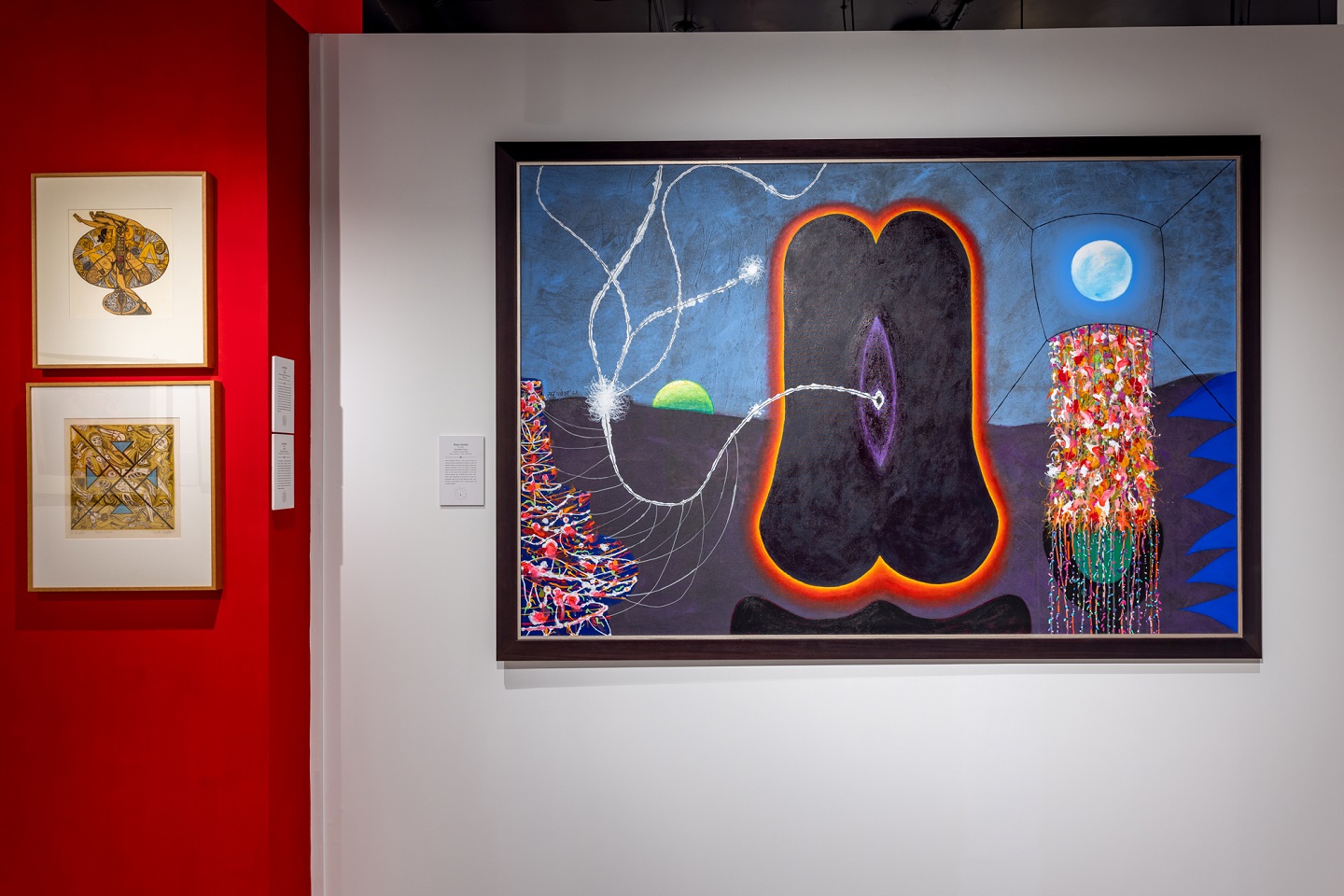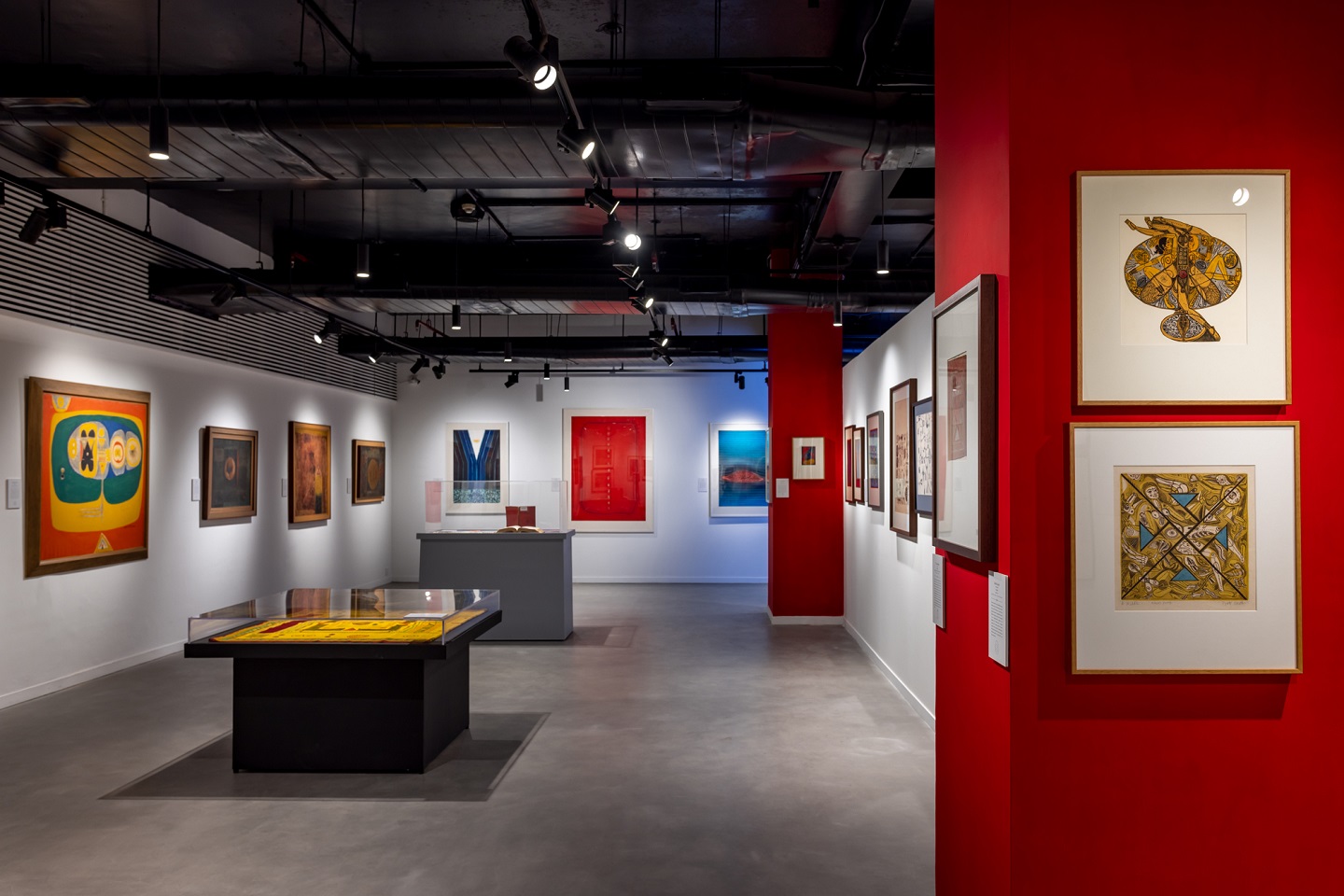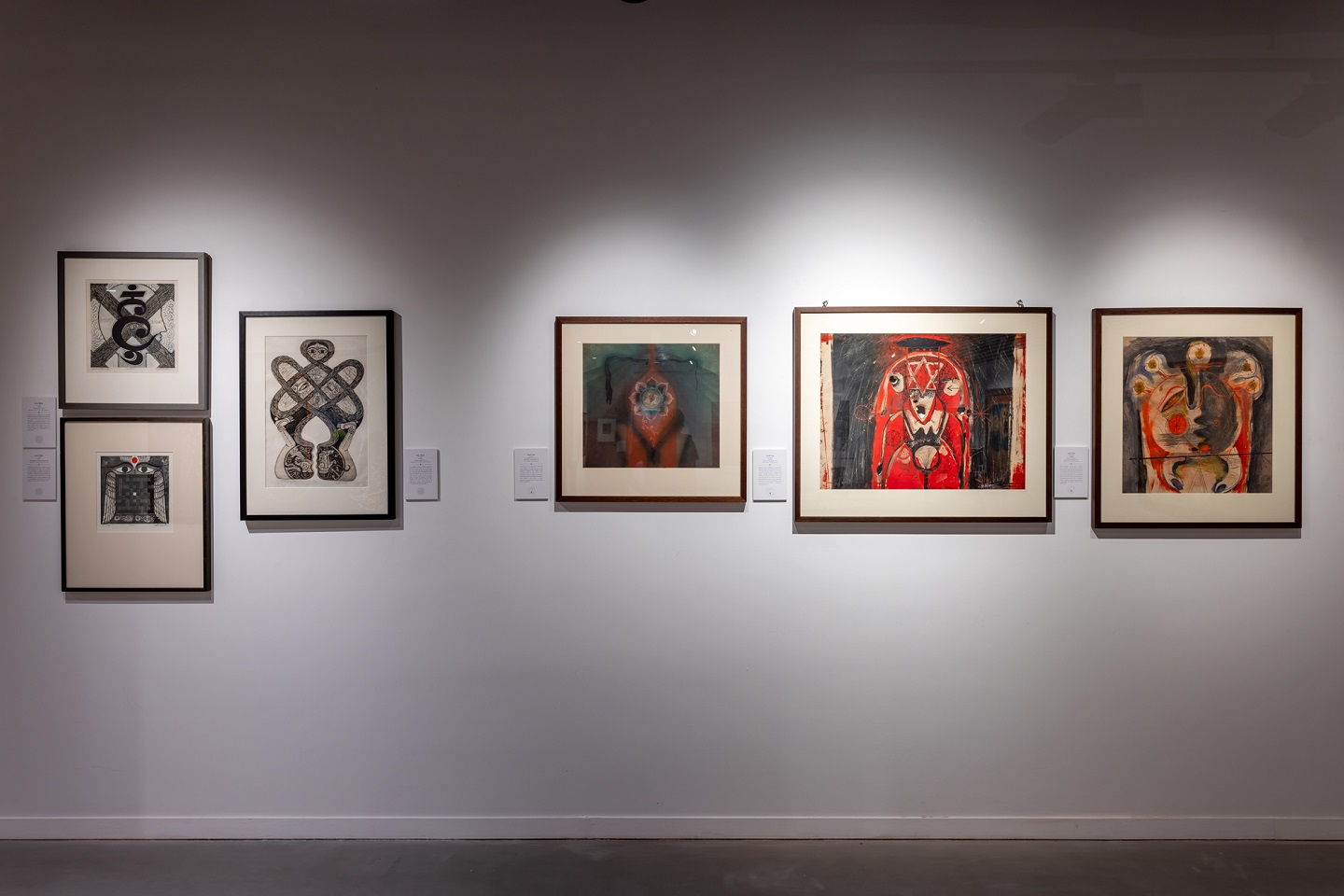 exhibition video