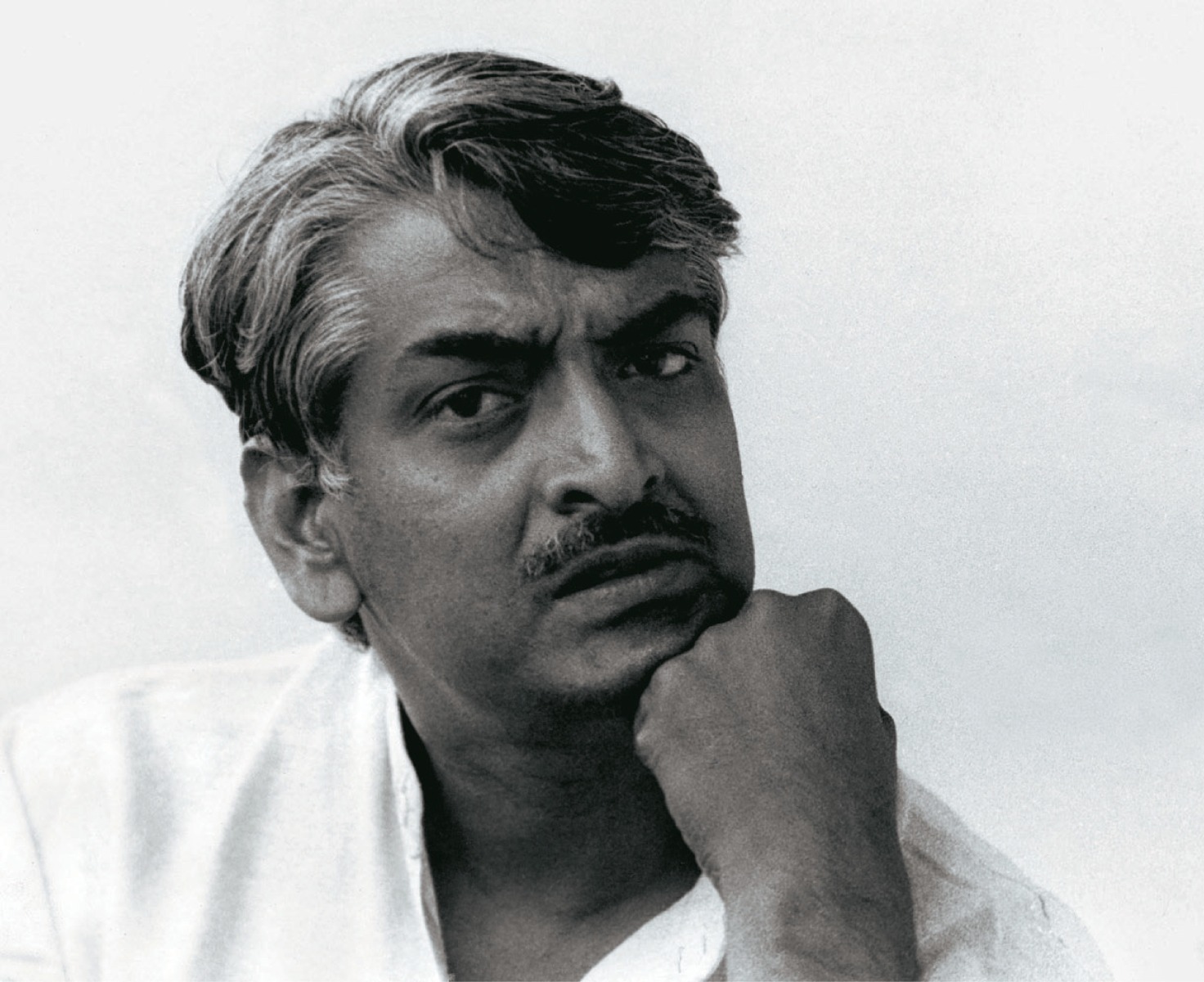 Born in Madras, R. B. Bhaskaran is best known for his series on cats, and on couples, as also for his rejection of the 'restrictive' need to establish an Indian cultural identity through his works, which he feels is 'an instinctive by-product of one's work'.
He grew up in a family of artists and his biggest inspiration was his maternal uncle, Namashivayam Pillai, who ran a business painting film banners. Learning to paint with his uncle as a child, Bhaskaran obtained formal education in painting at the Government College of Art and Craft, Madras. He also trained in printmaking in Israel, and in making frescos at Banasthali Vidyapeeth in Rajasthan.
Cats are to Bhaskaran what horses were to M. F. Husain and Sunil Das. The series on the feline creature came about after one of the specie strayed into his studio several years ago. The series titled Couple was inspired by marriage photographs of couples found in households across India, which, according to him, are not just memories of an important day but imbued with meanings on the traditional man-woman relationship. Another of his acclaimed series comprises paintings on the poems of renowned music composer Ilayaraja, who predominantly works in Tamil cinema.
A recipient of several government fellowships, Bhaskaran served as the principal of Government College of Art, Chennai, and of the College of Art, Kumbakonam. He was also the chairman of the Lalit Kala Akademi, New Delhi, in 2002. The artist lives and works in Chennai.
'My paintings reflect what I am at this moment, how I understand life'
R. B. BHASKARAN
'The Printed Picture: Four Centuries of Indian Printmaking'
DAG, New Delhi, 2012; Mumbai and Jaipur, 2016
'Madras Modern: Regionalism and Identity'
'Home is a Place: Interiority in Indian Art'
National Gallery of Modern Art, New Delhi
Lalit Kala Akademi, New Delhi and Chennai
Sarala's Art Centre, Chennai
Tamil University, Thanjavur
South Zone Cultural Centre, Thanjavur
Karnataka Chitrakala Parishath, Bengaluru
Punjab Museum, Chandigarh
Artists Centre, Jerusalem
British Council, London and Southampton
Portsmouth Polytechnic Museum, Portsmouth
San Diego State University, San Diego
Kansas State University, Kansas
Library of Congress, Washington, D.C.