1925 - 2020
Satish Gujral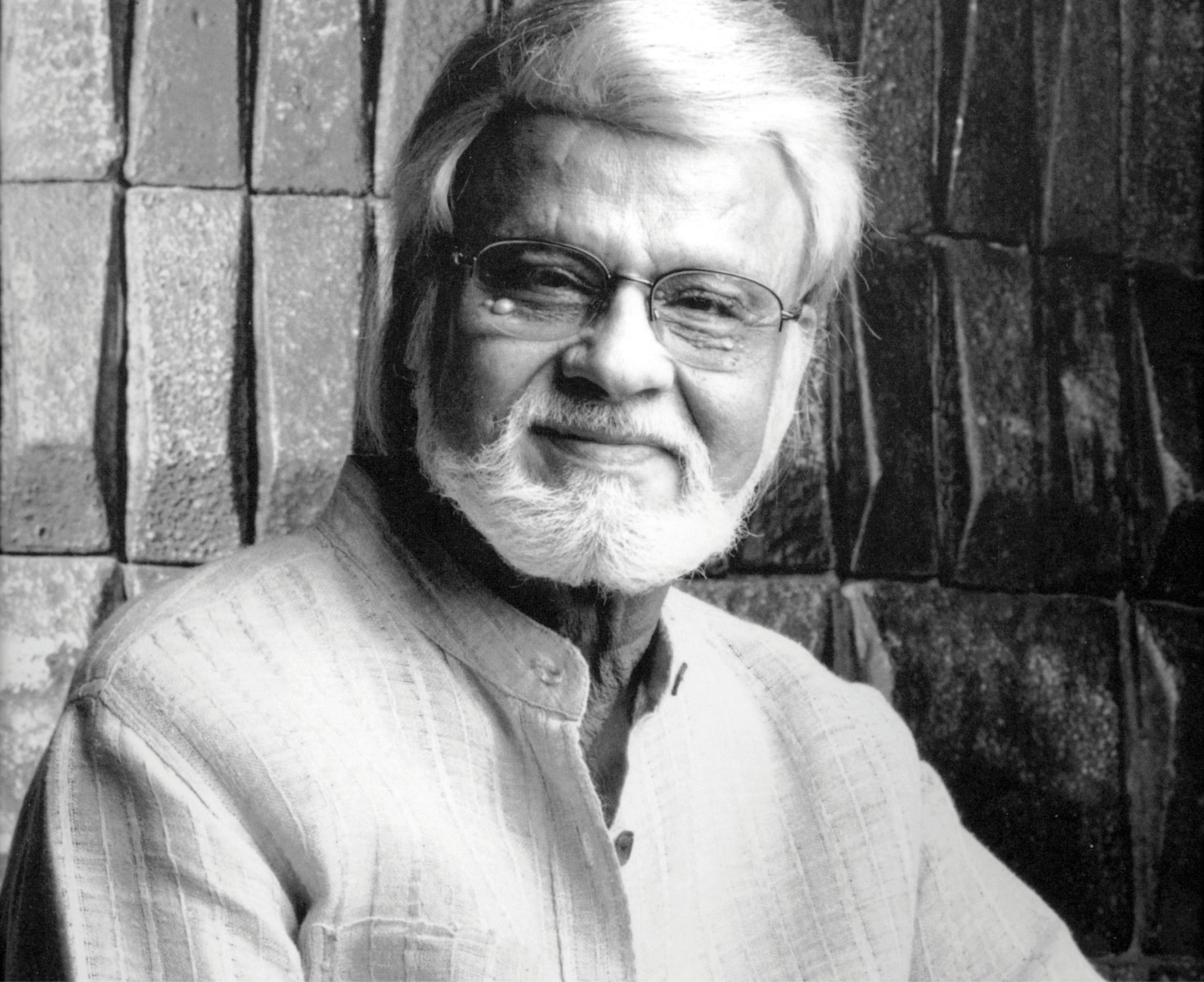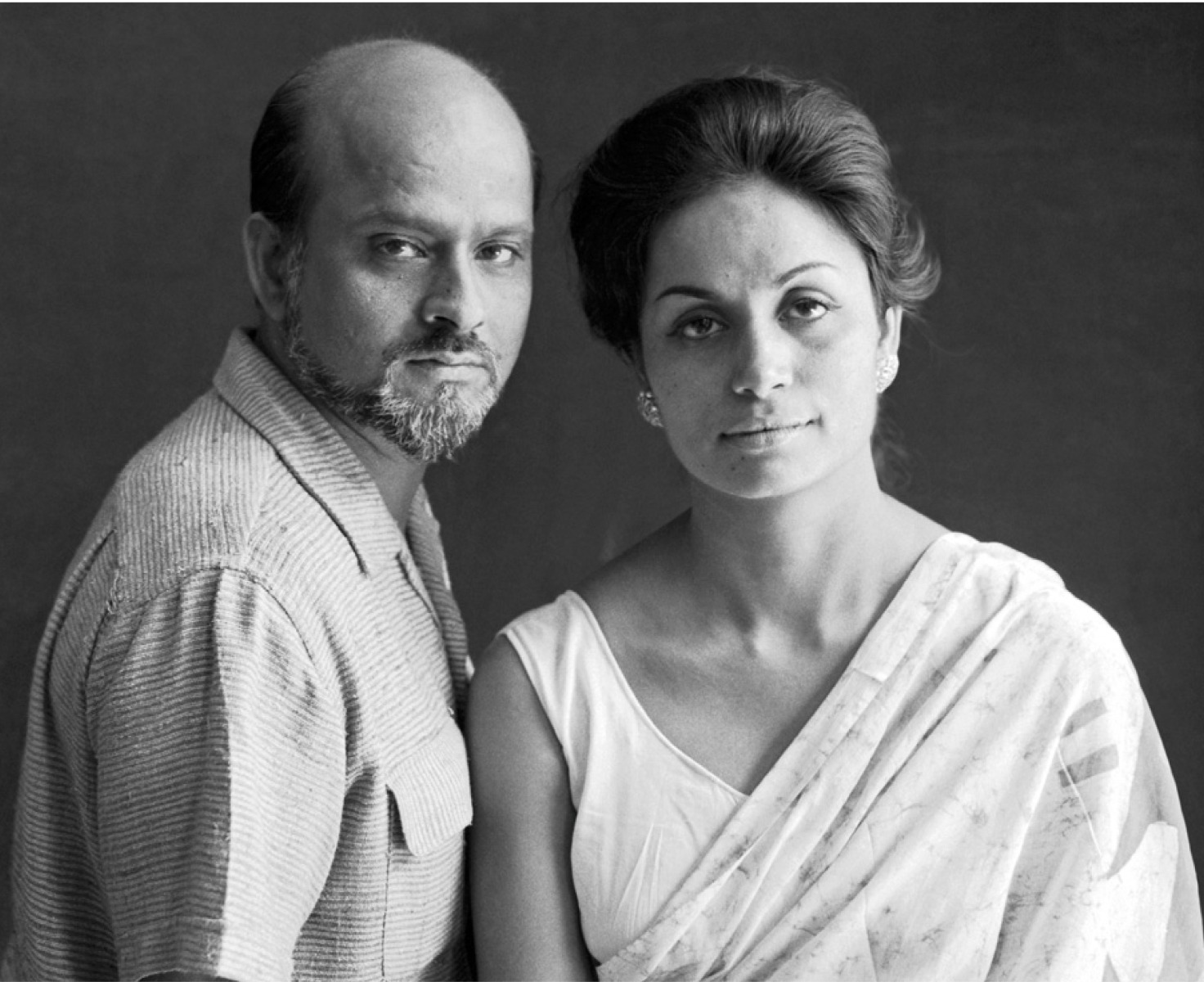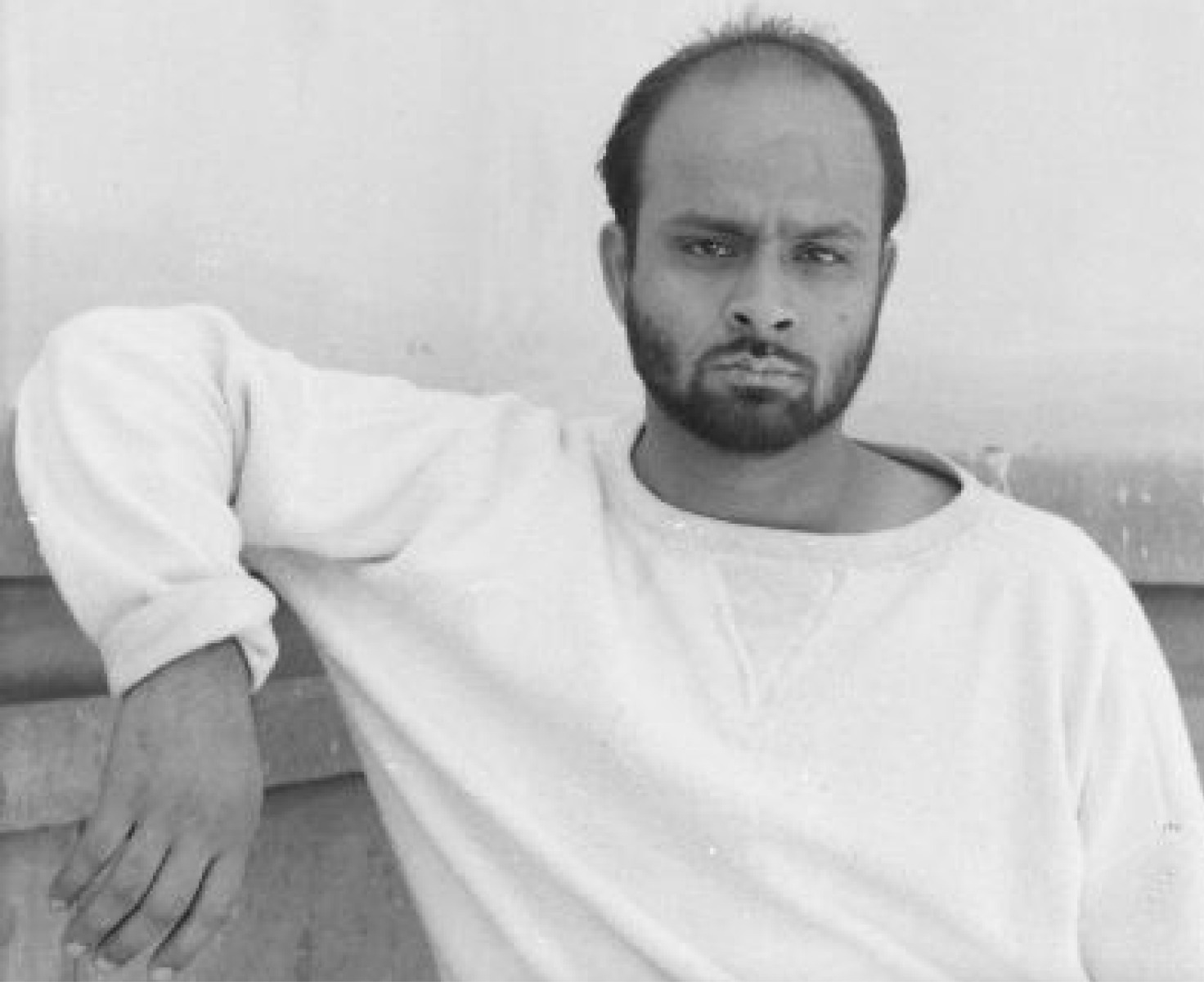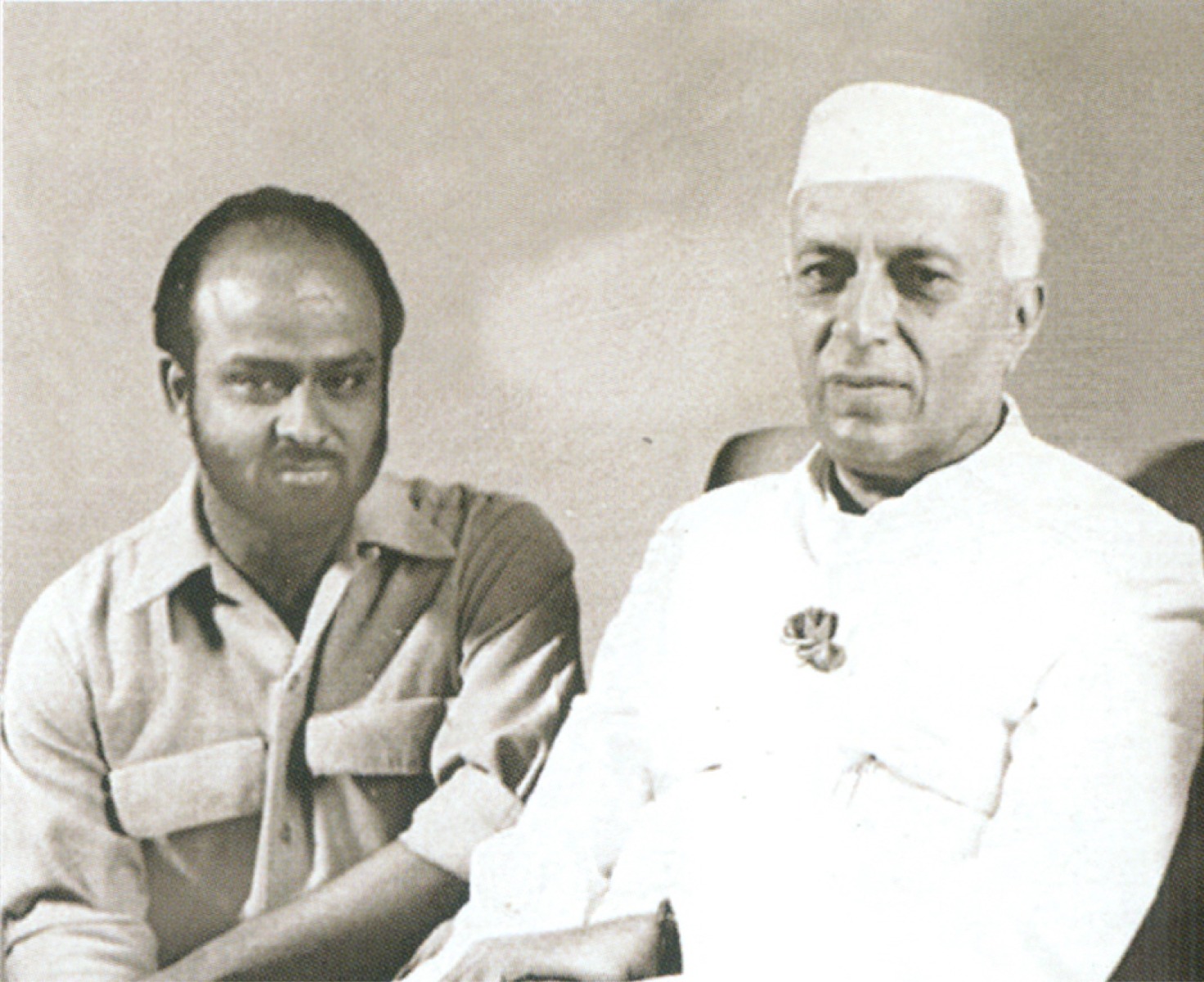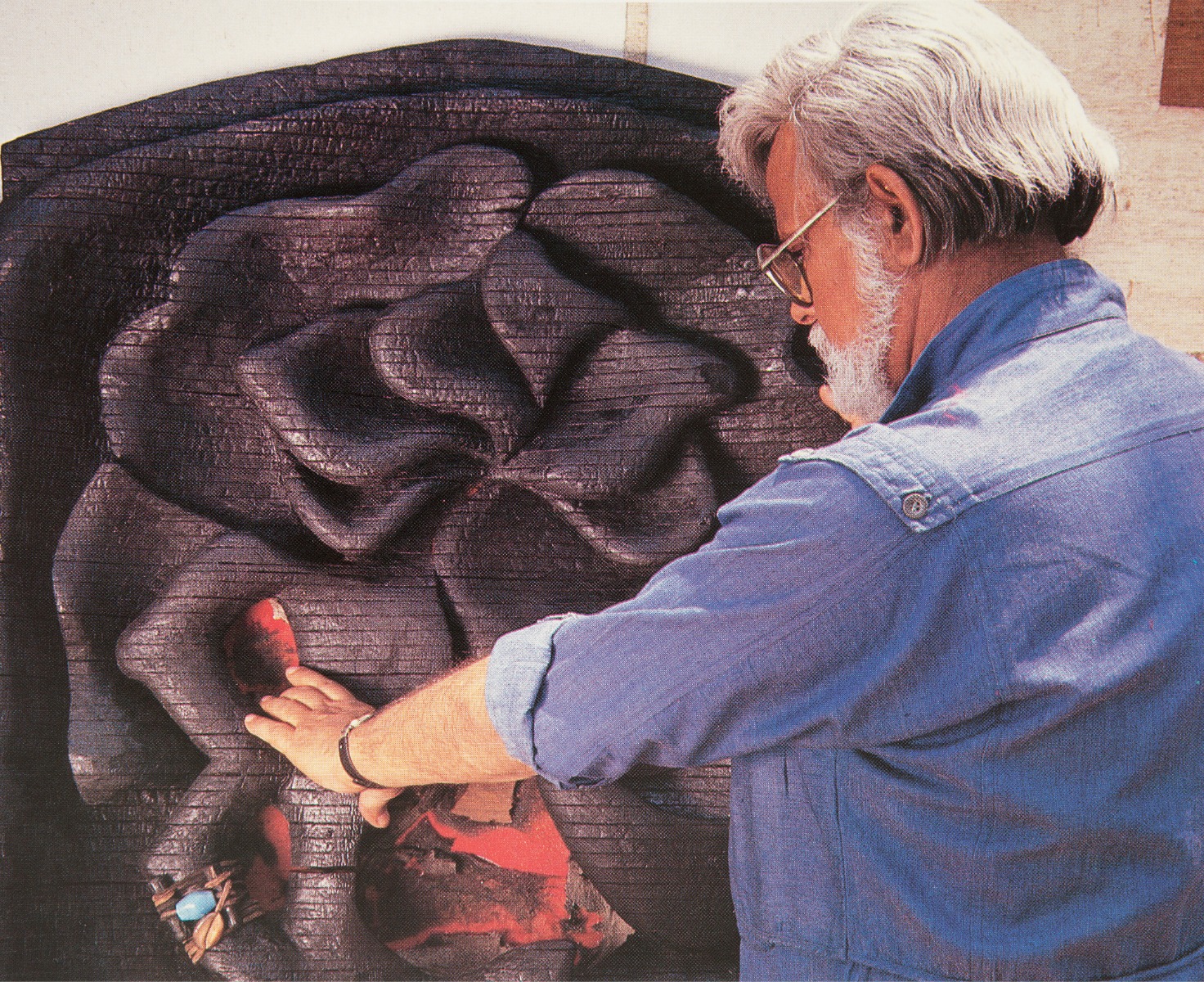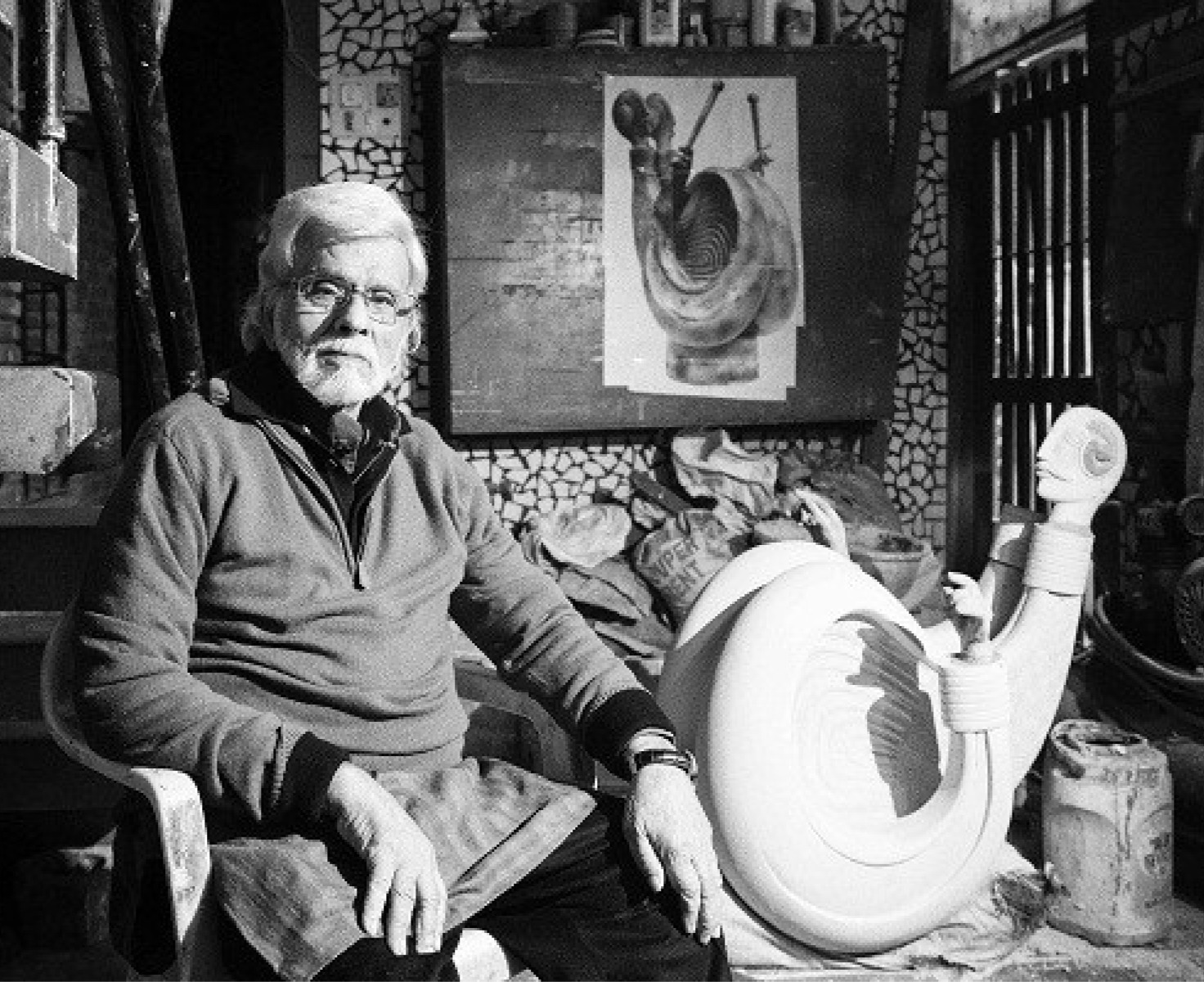 Renowned for his versatility as painter, sculptor, muralist, and architect, Satish Gujral was born in Jhelum in pre-Partition Punjab on 25 December 1925.
Gujral's parents nurtured his inclination towards the creative arts while he was recovering from an accident as a child that cost him his hearing and speech. He trained at Mayo School of Art, Lahore, and briefly at Sir J. J. School of Art, Bombay. He also came in contact with the Progressive Artists' Group but parted ways to chart his own course in search of an Indian modernism.
Personal turbulence arising out of his loss of hearing—which he regained after a surgery sixty-two years later—coupled with the trauma of Partition during which his family migrated to India, had a deep impact on Gujral, informing some of his most iconic works.
Another profound influence was his trip to Mexico on a scholarship in 1952, where he interacted with Diego Rivera and David Alfaro Siqueiros, resulting in large-scale murals, mostly in mosaic and ceramic tiles. He also made works in burnt wood and machine-like steel elements. An important highlight was his design of the Belgian Embassy in New Delhi that was selected by the International Forum of Architects as one of the finest buildings of the twentieth century.
Gujral received numerous awards including the Da Vinci award for lifetime achievement from Mexico, honors from the Lalit Kala Akademi, and the Padma Vibhushan from the Indian government. He passed away in New Delhi on 26 March 2020.
'Gujral's pictorial work appears to us to be of utmost importance… We believe that it contains all the essential elements of his nation, the great civilisation of his own country'
DIEGO RIVERA
artist timeline
1925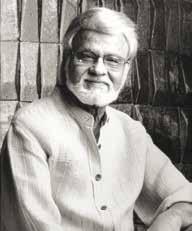 Born on December 25 in Jhelum in present-day Pakistan; his father Avtar Narain is a lawyer who later turned Gandhian, mother Pushpa is a homemaker.
1939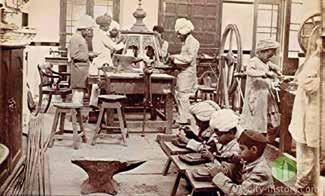 Joins Mayo School of Art, Lahore. Exhaustive training helps him flower as a multi-faceted artist who would go on to create works in a variety of media such as oils, burnt wood, sculptures in metal, fibreglass and more.
1944

Wins an art competition organised by Burma Shell Company that gets him admission to Sir J. J. School of Art, Bombay; has to leave the art school and the city in 1947 due to recurring illness.
1947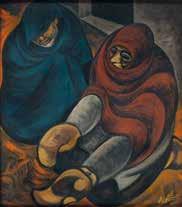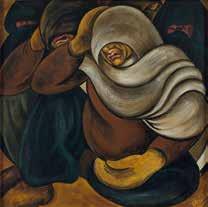 The artist is in Lahore at the time of Partition; his family leaves Lahore for Simla after helping out the last of the refugees migrating to India. The artist described the scenes in a 2014 interview: 'I saw killings every day. My education was completed in January 1949, but I left Pakistan only after the last refugees had been transported. When I finished and moved to Simla, where I stayed for four years, I began to paint man's cruelty to man.' The horror of the Partition leaves a lasting impact on his life and art, giving rise to his well-known Partition paintings, such as Mourning Enmasse, capturing the grief and trauma associated with this epochal event.
1952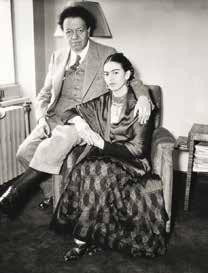 Goes to Mexico on a scholarship to study at Palacio Nationale de Belles Artes with Diego Rivera and David Alfaro Siqueiros, considered widely a landmark event in the artist's career that shaped his oeuvre and distinguished him from other artists of his generation; befriends artist Frida Kahlo, also the wife of Rivera. Meets renowned American architect Frank Lloyd Wright. Art critic and curator Gayatri Sinha says of Gujral's Mexico experience to livemint.com: 'It opened up a world of building façade decoration, the innovative usage of materials and what may be termed as a national narrative… national art with indigenous roots.'
1958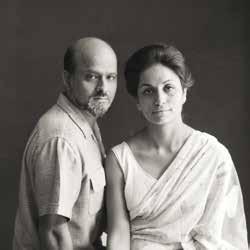 Makes his first mural for Gandhi Bhawan, Chandigarh. Wins Lalit Kala Akademi's national award for painting, and then again the following year. Marries fellow artist Kiran.
1961
Shows his works in exhibitions in Cairo, Mexico City, Rome, Frankfurt, Paris, London, Montreal, Hawaii, and Tokyo.
1966-68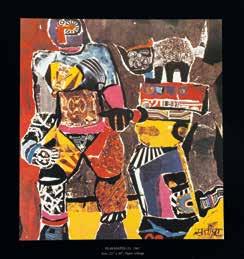 Shows his 'Paper Collages' in New Delhi, Bombay, New York, Helsinki, Stockholm and Madrid. The exhibition also travels to the Russia, Mexico, Peru, Argentina, and Brazil.
1960s-70s
Creates landmark murals in ceramics, tiles and machined steel elements for World Trade Fair, New York (1963), Baroda House, New Delhi (1964), The Oberoi, New Delhi (1964), Shastri Bhawan, New Delhi (1968), The Oberoi, Bombay (1972), World Trade Centre, New York (1972), Jain House, Frankfurt (1972), Diamond House, Antwerp (1974), Delhi High Court, New Delhi (1975).
1974
Wins the Lalit Kala Akademi's national award for sculpture.
1979
Punjab state government honours the artist.
1980-83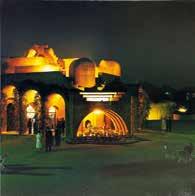 Though not a trained architect, designs the much-acclaimed and awarded embassy of Belgium in New Delhi; as a result, he is granted license to practice architecture by the Council of Architecture, India; credits his training at Mayo School of Art and the outlook of its principal, John Lockwood Kipling, who believed all visual expressions were one and students were taught 'to draw, to script, to draft'.
1984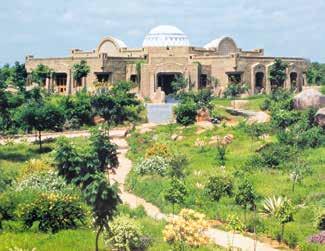 The Belgian government honours the artist with Order of the Crown; the embassy building is chosen as one of the 1000 best structures of the twentieth century by the International Forum of Architects. Goes on to design the Goa University campus, UNESCO building and India Islamic Cultural Centre in New Delhi, the CMC complex in Hyderabad, Indian Embassy in Kathmandu, and the summer palace of the Saudi royal family in Riyadh; along with his architect son Mohit, he also designs Ambedkar Memorial, commissioned by Uttar Pradesh chief minister Mayawati.
1987
He is conferred with a fellowship of the Indian Council of Architecture.
1998
Visva-Bharati, Santiniketan, confers its highest award, Desikottama, upon Gujral. Is honoured with Padma Vibhushan by the Indian government.
1993
Receives an honorary Doctor of Letters from Andhra University.
1997
His autobiography, A Brush With Life, is published.
Undergoes complex surgery in Australia to restore hearing.
2006
Satish Gujral: An Artography is published to accompany a retrospective of his life's work at National Gallery of Modern Art, New Delhi.
2016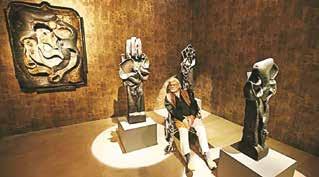 'A Brush with Life', the last major retrospective of the artist's work spanning his entire career, is held at the Indira Gandhi National Centre for the Arts.
2020
Passes away on March 26 in New Delhi.
The 'Manifestations' series of 20th Century Indian Art, Editions V, VI, VIII, IX, X, XI
DAG, New Delhi and Mumbai, 2011-14
'The Printed Picture: Four Centuries of Indian Printmaking'
DAG, New Delhi, 2012; Mumbai, 2016; alternate locations in Kolkata, 2013; Jaipur, 2017; Chandigarh, 2018
'Indian Abstracts: An Absence of Form'
DAG, New Delhi, 2014; Mumbai and New York, 2015
'India's Rockefeller Artists: An Indo-US Cultural Saga'
DAG, New York, 2017; Mumbai, 2018
'Navrasa: The Nine Emotions of Art'
DAG, New Delhi and Mumbai, 2020
'Iconic Masterpieces of Indian Modern Art'
National Gallery of Modern Art, New Delhi, India
Lalit Kala Akademi, New Delhi, India
Kiran Nadar Museum of Art, New Delhi
Jehangir Nicholson Art Foundation, Mumbai
Tata Institute of Fundamental Research Art Collection, Mumbai
Roopankar Museum of Fine Arts, Bharat Bhavan, Bhopal
Government Museum and Art Gallery, Chandigarh
Museum of Modern Art, New York
The Sunday Times of India