1928 - 1994
J. Swaminathan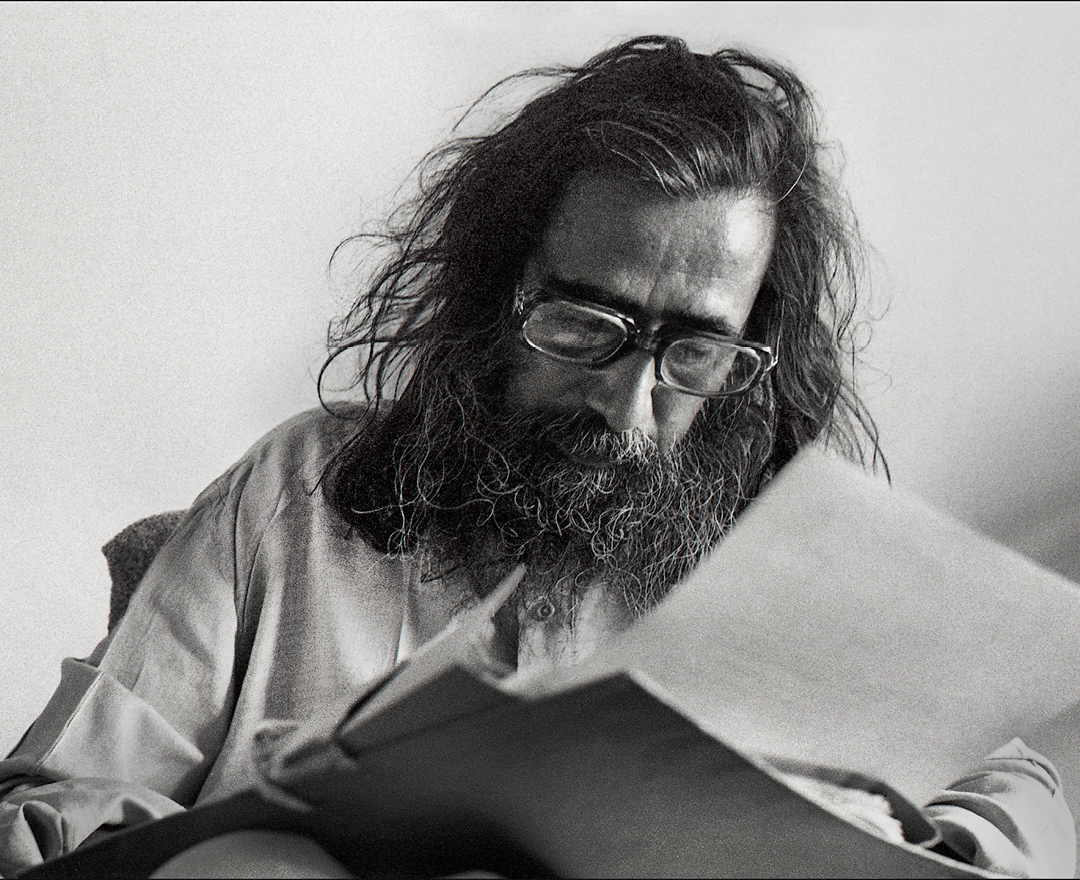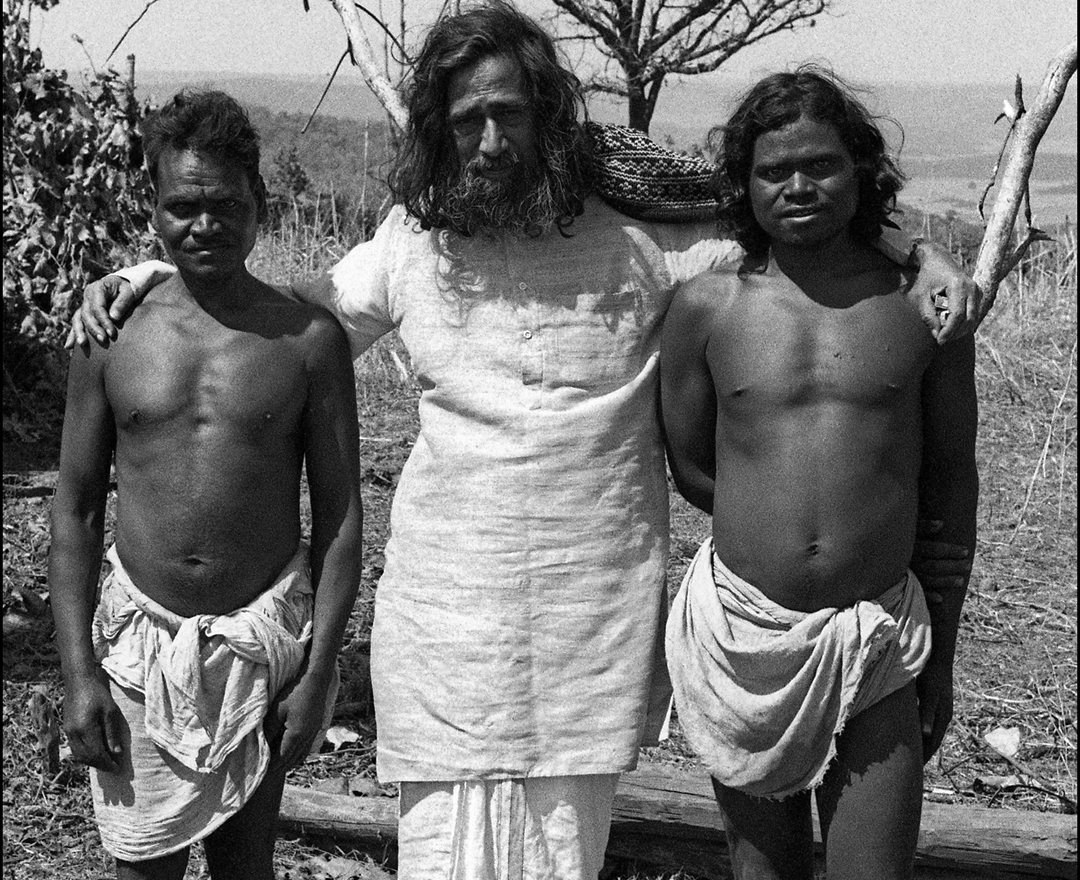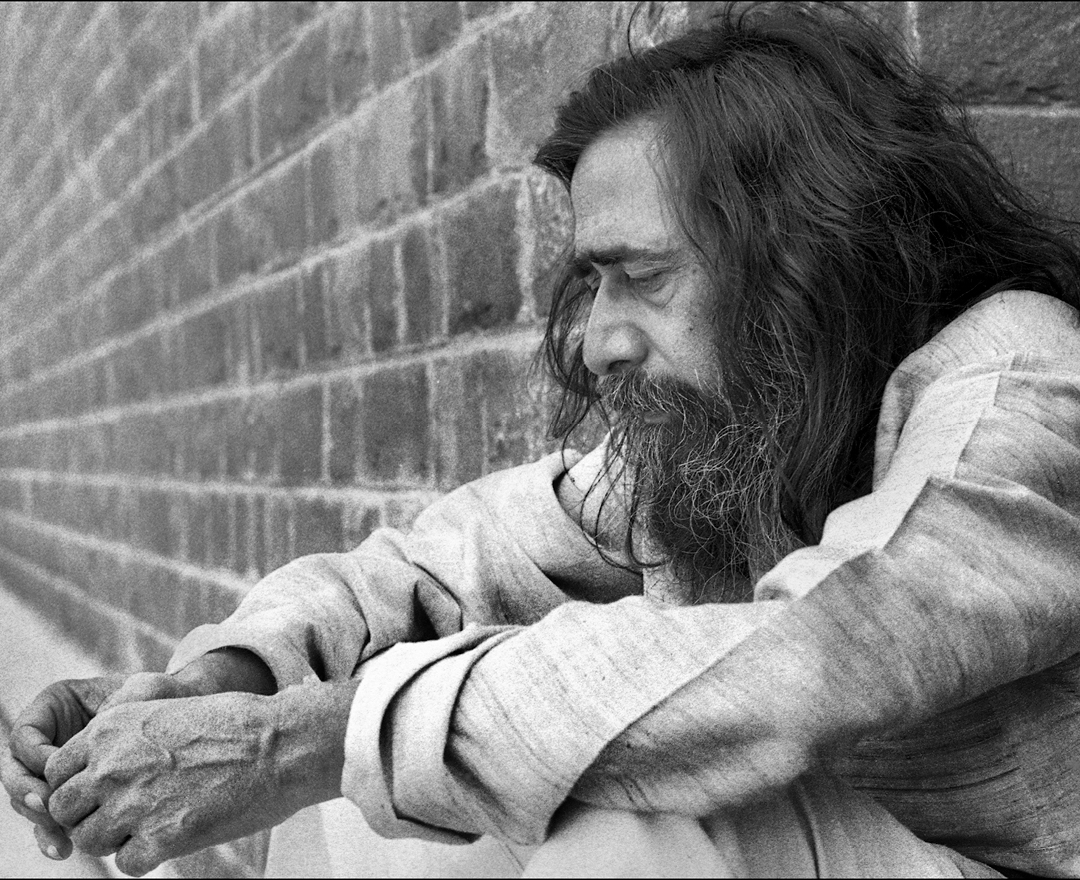 Known for establishing the multi-arts complex, Bharat Bhavan, in Bhopal, and for foregrounding tribal art on the Indian art horizon, Jagdish Swaminathan took up the arts professionally later in life, despite an early aptitude towards drawing and painting.
Born in Simla on 21 June 1928, Swaminathan joined a pre-medical course in Delhi but left it for the restless life of a political agitator, social activist, journalist, and writer of children's short stories. Before Independence, he joined the Congress Socialist Party, and later the Communist Party of India. However, by the mid-1950s, he became disillusioned with politics and returned to painting.
Swaminathan studied art briefly at Delhi Polytechnic and, later, at the Academy of Fine Arts in Warsaw on a scholarship. His earlier works showed an inclination towards the neo-tantric trends. In the late '60s, as Swaminathan began to probe the relation of colour to space and studied Pahari miniatures, he came up with the Colour Geometry of Space series which was followed by the Bird, Mountain, Tree and Reflection paintings. In 1962, he spearheaded the formation of Group 1890. He also brought out the journal, Contra '66, that called for reformation of Indian art.
While working at Bharat Bhavan and its art museum, Roopankar, Swaminathan supported the rich tribal art of Madhya Pradesh. He helped bring tribal artist Jangarh Singh Shyam to national and international consciousness. Swaminathan served as director of Roopankar till 1990, returning to Delhi thereafter. He passed away on 25 April 1994.
'The critical part of the creative process for me is to drop all consciously arrived at images so that whatever else is left then comes out'
J. SWAMINATHAN
artist timeline
1928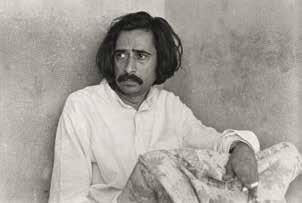 Born in Sanjauli, near Simla, on 21 June in a Tamil Brahmin family.
1944-48
Works at Bara Hindu Rao office of the Congress Socialist Party in Delhi.
1948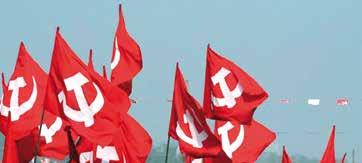 Quits Congress Socialist Party and joins Communist Party of India in New Delhi; he works with the youth wing of the party in the Karol Bagh area committee. Joins Hindustan, a Hindi daily, in New Delhi, where fellow artist Ram Kumar too had joined six months earlier as a journalism trainee.
1955
Elopes with Bhawani Pande; the newly-weds spend six months in the tribal belt of Betul in Madhya Pradesh in a sanatorium amid thick forests, a trip arranged by C.P.I. leader S. A. Dange after the two are disowned by their respective families; this is his first encounter with tribal life. Swaminathan writes about this period: 'At Betul, I began to draw tentatively again… One day, Bhaiyyaji Kulkarni, an old trade union hand, and I were roaming in the forest when we happened upon a Korku tribal village. A young boy had been bitten by a snake and the witch doctor was reviving the boy by continuous chant and throwing pot-full of water on him. We watched in rapt fascination and soon enough the boy recovered… This early encounter with tribal life was to have a deep impact on my later life as an artist.'
1956
Disillusioned with political activism, joins Delhi Polytechnic briefly to study art.
1958
Joins Academy of Fine Arts, Warsaw, on a scholarship.
1960
Returns to India and holds his first major exhibition.
Early 1960s
Relinquishes his membership of the Communist Party of India and becomes a fierce critic of Marxist ideology.
1962
In August, he becomes one of the twelve founding members of Group 1890, founded in Bhavnagar, Gujarat; the group is his brainchild. Though the group does not survive for long, the artist goes on to create a personal art vocabulary which is an abstract construct bringing together native identity with modernism; Swaminathan also goes on to have a tremendous impact on the art and ideology of the other members of the group, and artists beyond the fold of the group.
1963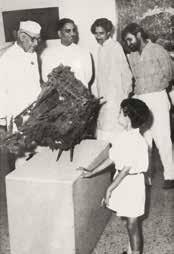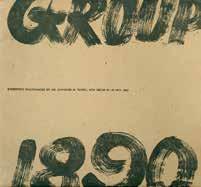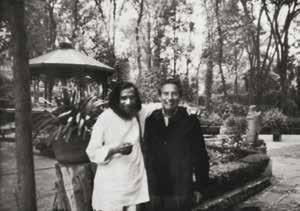 Is the moving force behind the only exhibition of Group 1890 in New Delhi, inaugurated by Prime Minister Jawaharlal Nehru.He writes the group's manifesto and the catalogue of the exhibition is written by poet and Mexico's ambassador to India, Octavio Paz, who would later win the Nobel Prize for Literature in 1990.Paz quickly develops a close relationship with Swaminathan.
1965
Participates in the International Exhibition of Indian Graphics, organised by U.N.E.S.C.O., Poland. Participates in Tokyo Biennale, Japan.
1966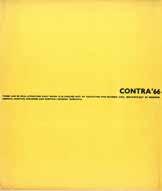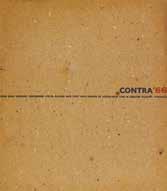 Launches Contra '66, a radical monthly journal on art that has a great impact; Paz helps Swaminathan in bringing out the short-lived journal, whose four issues each carry an original linocut.The catalogue for his first solo show carries the poem, Al Pintor Swaminathan (To Painter Swaminathan), written by Octavio Paz.
1968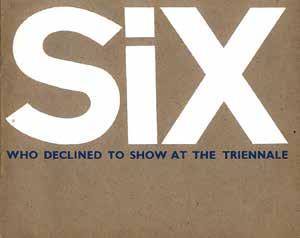 Is awarded the Jawaharlal Nehru Fellowship for working on the thesis, 'The Significance of the Traditional Numen to Contemporary Art' to study the pastoral and tribal communities in Kinnaur (Himachal Pradesh), Bastar (then Madhya Pradesh), and Kutch (Gujarat); becomes the first painter in the country to receive the fellowship. His abiding interest in folk and tribal art, and a lifelong quest to bring them out of the shadow of urban, gallery-driven art, unleashes a churn in the Indian art universe with tribal artists from different parts of the country gaining recognition both nationally and globally. Is openly vocal about his criticism of the first International Triennale, Lalit Kala Akademi, New Delhi. The dissenters later hold an exhibition together.
1969
Is appointed a member of the international jury for Sao Paulo Biennale, Brazil.
Late 1960s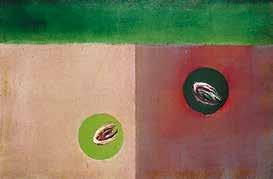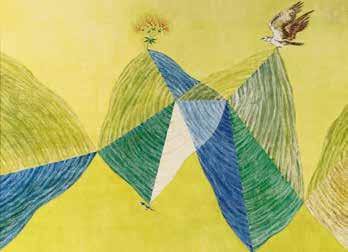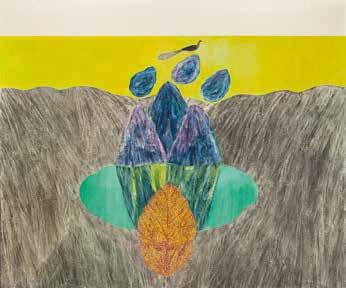 Leaves journalism to take up art full-time. Begins to probe the relation between colour and space, and studies Pahari miniatures, coming up with his series, Colour Geometry of Space; it is followed by an extended phase of Bird, Mountain, Tree, and Reflection paintings.
1970s
Begins work on a series of paintings titled Time and Space. His paintings of this period are characterised by a flat application of paint and compositional clarity.
1971
Becomes head of the 'Adhoc Committee of Protesting Artists', the Delhi-based committee that emerges as a movement for the reformation of the Lalit Kala Akademi, asking for artists to be elected to the Akademi's general council and executive board; the government accepts the recommendations of the committee. One-man show at Gallery Chemould, Bombay.
1978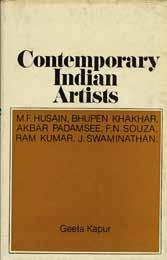 Is one of the six artists whose careers help trace the trajectory of contemporary Indian art practice in Geeta Kapur's book, Contemporary Indian Artists.
1981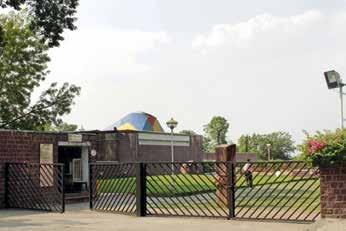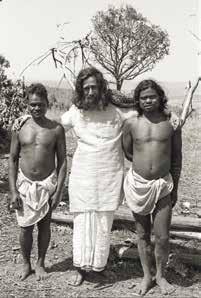 Is invited by the Madhya Pradesh government to set up the cultural complex, Bharat Bhavan, and its museum of art, Roopankar, which is a composite museum of urban, folk and tribal art; serves as its director till 1990. Meets Gond tribal artist Jangarh Singh Shyam on a field trip to scout talent for Bharat Bhavan, in Patangarh village of Mandla district of Madhya Pradesh; promotes his art and pushes his career that sees the tribal artist becoming globally renowned, becoming the progenitor of a unique style of tribal art painting named Jangarh Kalam. Solo show, 'Sculpture in Fibreglass', at Art Heritage gallery, New Delhi. The show travels to Jehangir Art Gallery, Bombay, the following year.
1982
Bharat Bhavan is inaugurated on 13 February; Swaminathan hosts a show of Jangarh Singh Shyam's paintings in Bharat Bhavan, employs him in the museum's graphics arts department, and settles his family in Bhopal.
Mid-1980s
At the opening of the renovated Delhi Silpi Chakra building in Shankar Market, central Delhi, recites Hindi poetry; though he grows up in a Tamil household, he is a good Hindi poet too, and remains friends with top poets of the time; also designs covers for anthologies of young and upcoming poets as gifts to encourage them.
1986
Is part of the first National Biennale, Bharat Bhavan, Bhopal.
1987
Participates in the Festival of India in Moscow. Publishes The Perceiving Fingers; Catalogue of Roopankar Collection of Folk and Adivasi Art from Madhya Pradesh, India, a text on the tribal art of Madhya Pradesh; in an essay in this book, Swaminathan vociferously rejects appellations like 'primitive' and 'tribal' because of their connotations, and consciously promotes the use of the Hindi term 'Adivasi' for its literal meaning of 'autochthon' (an original or indigenous inhabitant of a place) .
1988
Takes part in the Festival of India at Takaoka Municipal Museum of Art and Meguro Museum of Art, Tokyo. Participates in the second National Biennale, Bharat Bhavan, Bhopal. Is featured in the group exhibition, 'Seventeen Indian Painters', to mark the silver jubilee of Gallery Chemould, held at Jehangir Art Gallery, Bombay. One-man show at Dhoomimal Art Gallery, New Delhi.
Late 1980s
His style undergoes a change where texture starts playing an important role in the creation of the overall image, and it is arrived at through the skillful combination of staining and an interplay of horizontal and vertical bands.
1990
Resigns as director of Roopankar Museum, Bharat Bhavan, Bhopal. Solo shows at Shridharani Gallery, New Delhi, and Gallery Chemould, Bombay.
1992
One-man show, 'Collaborations/Combine', at Shridharani Gallery, New Delhi, and Gallery Chemould and Jehangir Art Gallery, Bombay.
1993
One-man show at Vadehra Art Gallery, New Delhi.
1994
Passes away on 25 April. One-man show, 'Map, Monument, Fallen Mortal', at South London Gallery, London. Oboro gallery, Montreal, holds his solo show, 'House/Boat'.
1994-95
Solo show, 'Riverscape', at the Birla Academy of Art and Culture, Calcutta, and at Sakshi Gallery, Bombay.
1995-96
One-man show at the Hungarian Information and Cultural Centre, New Delhi, and Gallery Chemould, Bombay.
1996
'House/Boat' travels from Montreal to Winnipeg Art Gallery, Winnipeg, and Vancouver Art Gallery, Vancouver,
2009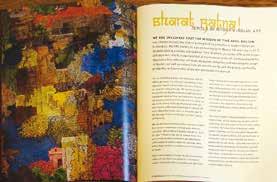 Works are included in the exhibition, 'Bharat Ratna! Jewels of Modern Indian Art' held at the Museum of Fine Arts, Boston.
2012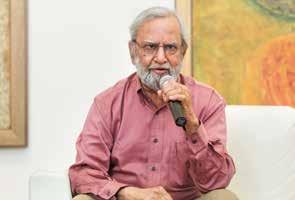 His son, S. Kalidas, curates an exhibition on the decades that turned his father from a political activist to a full-time artist—1950-69— titled 'Transits of a Wholetimer', hosted at Gallery Espace, New Delhi.
2016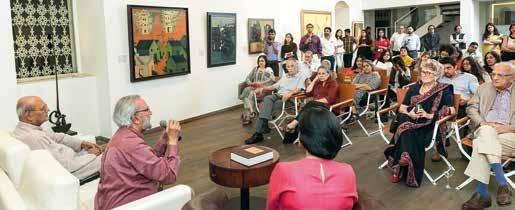 DAG's exhibition, 'Group 1890: An Indigenous Modernism', a retrospective of the group's artist-members, pays homage to the influence it has had on Indian art. Former members of the group and critics attend a discussion on its legacy.
The 'Manifestations' series of 20th Century Indian Art, Editions V, VII, VIII, X
DAG, New Delhi and Mumbai, 2011-14
'Indian Abstracts: An Absence of Form'
DAG, New Delhi, Mumbai, and New York, 2014-15
'India Modern: Narratives from 20th Century Indian Art'
DAG, New York, New Delhi, and Mumbai, 2015; Chandigarh, 2017
'Group 1890: India's Indigenous Modernism'
DAG, New Delhi, 2016; Mumbai and New York, 2017
'Iconic Masterpieces of Indian Modern Art'
National Gallery of Modern Art, New Delhi
Kiran Nadar Museum of Art, New Delhi
Jehangir Nicholson Art Foundation, Mumbai
Piramal Art Foundation, Mumbai
Roopankar Museum of Fine Arts, Bharat Bhavan, Bhopal
Government Museum and Art Gallery, Chandigarh
CITI India Corporate Collection
The Sunday Times of India