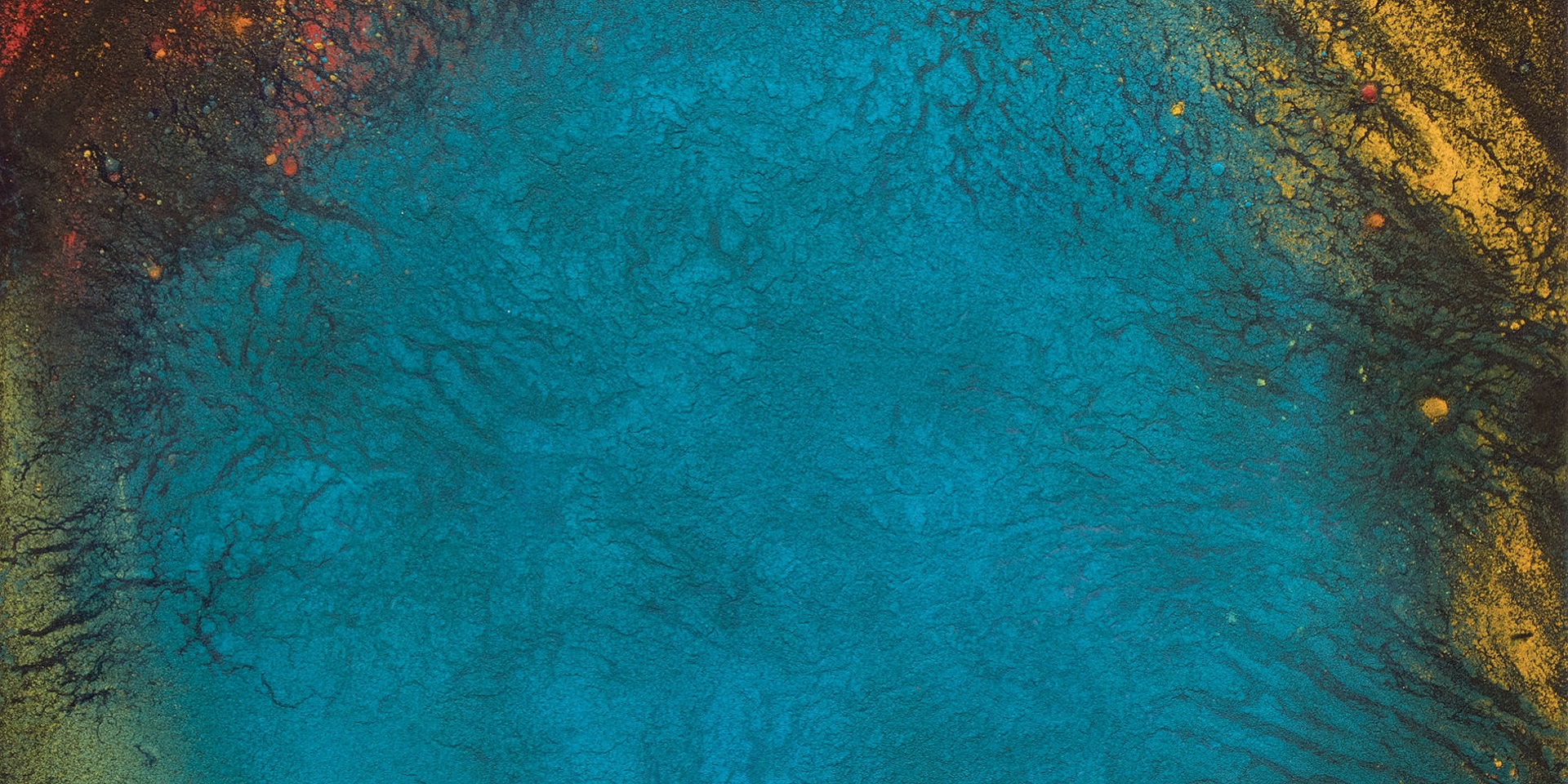 Natvar Bhavsar, MAYOORA II (detail), 1993, 45.7 x 34.7 in. / 116.1 x 88.1 cm., Dry pigments with acrylic mediums on paper. Collection: DAG
With narrative and meaning in classical painting coming under the increasing pressure of critique and 20th century historical experience, how did colour—its use and materiality—come to occupy a central, experimental node in modernist art practice? With the growth of specialized areas of inquiry within the art of painting, 'colour field painting' became an important handle for identifying certain areas of artistic focus. We try to highlight some of the important aspects of this term in our recurring series, Argot, where we seek to demystify some of the major ideas from the world of art.
The term 'colour-field', like other popular monikers used in art practice, was forged in the West for art that was locally produced. It was also less famously called 'post painterly abstraction' by Clement Greenberg (1909-94), renowned American art critic, and appeared in the New York art scene sometime in the 1940s-50s. To understand what it means, we must address the larger movement to which it belonged: abstract expressionism. Clement Greenberg described it in an art catalogue essay in 1964,

'The kind of painting that has become known as Abstract Expressionism is both abstract and painterly. Twenty years ago this proved a rather unexpected combination… The painterly beginnings of abstract and near-abstract art would appear, anyhow, to have been somewhat forgotten, and during the 1920's and 1930's abstract art had become almost wholly identified with the flat silhouettes and firm contours of Synthetic Cubism, Mondrian, the Bauhaus, and Miro… Thus the notion of abstract art as something neatly drawn and smoothly painted, something with clean outlines and flat, clear colors, had become pretty well ingrained. To see this all disappear under a flurry of strokes, blotches, and trickles of paint was a bewildering experience at first. It looked as though all form, all order, all discipline, had been cast off. Some of the labels that became attached to Abstract Expressionism, like "informel" and "Action Painting," definitely implied this; one was given to understand that what was involved was an utterly new kind of art that was no longer art in any accepted sense. [Sic.]'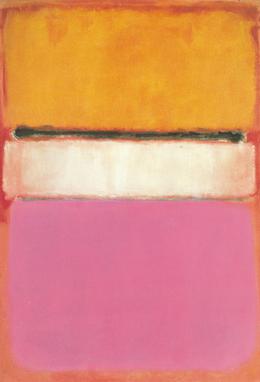 Mark Rothko, White Center (Yellow, Pink and Lavender on Rose), 1950, 205.8 × 141 cm. image courtesy: Wikimedia commons
The abstract expressionists were believed to be from two distinct schools. Some were called 'action painters' for their sweeping, aggressive brushwork. Jackson Pollock is most famous among the American action painters. The second group was identified as 'colour-field' artists, and included greats like Mark Rothko (although he famously disliked being labelled). In colour-field painting, the artist delves into pure non-representation—completely moving away from the act of drawing, and instead expressing through large areas or 'fields' or colour.

In the Indian context, colour-field art is a difficult genre of impose on our artists. Imagery has been crucial to much of Indian art practices across millennia. After Independence, however, some artists showed a propensity to move away from figurative art—primarily in an active effort to establish unique art practices. In their attempt, many artists were extremely mindful of both form and colour, its their lack thereof.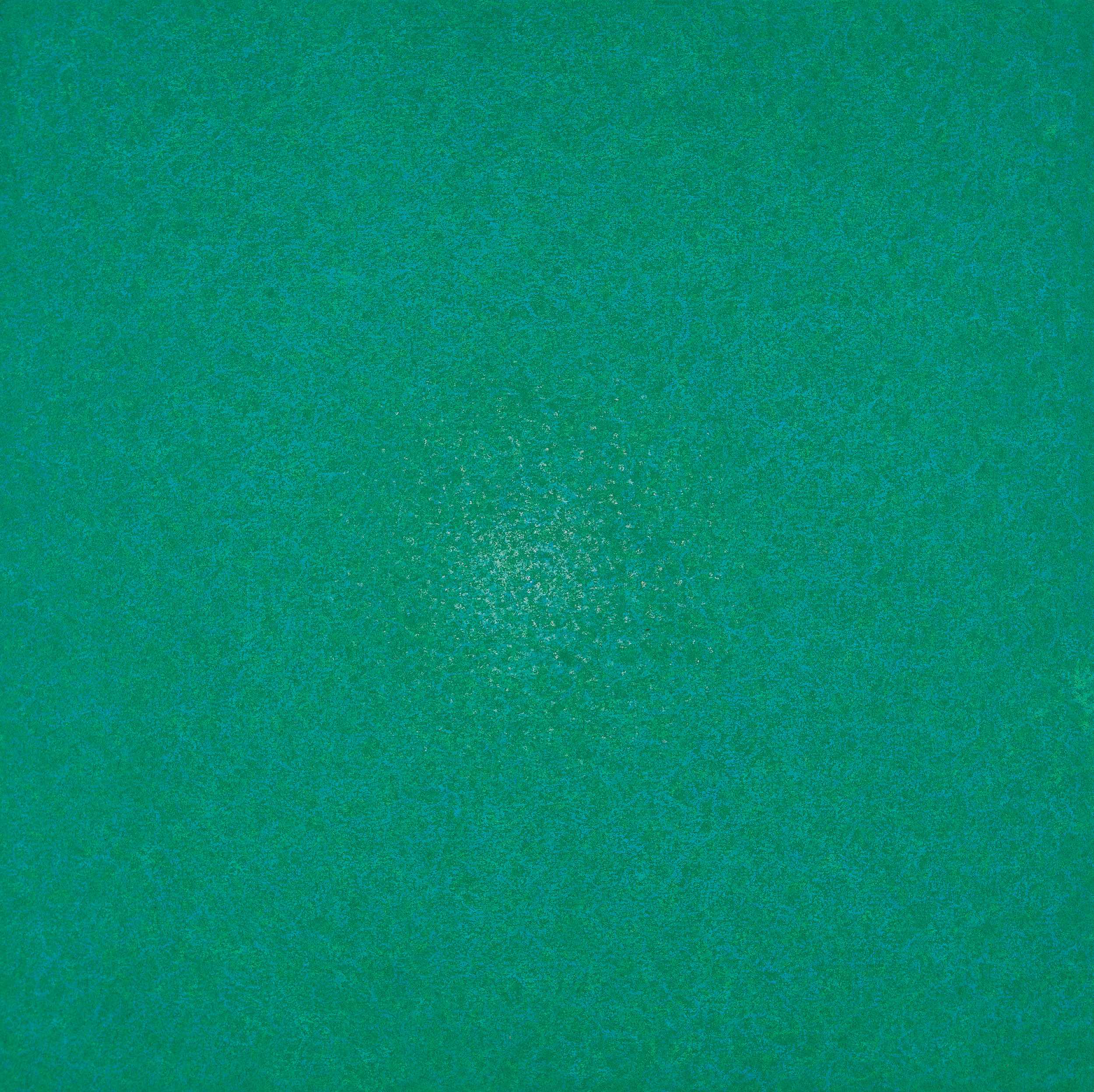 Shobha Broota, Origin, 1994, 9.7 x 9.7 in. / 24.6 x 24.6 cm., pastel on pastel sheet. Image courtesy: DAG
In subcontinental art, colour symbolism has been a sustained tradition, with ideas that originated two thousand years ago in the Natyashastra—if not further back. In this ancient treatise on drama, colours from nature were assigned specific emotions, and those relationships were concretised by invoking mythological beings.
In present day, Indian artists continue to engage the emotive capabilities generated from colours, at times merging traditional ideas with contemporary abstraction.

Natvar Bhavsar (b. 1934), Shobha Broota (b. 1943), and Rajendra Dhawan (1936-2012) are Indian artists whose practices, although distinct from each other, have evolved around the use of colours. Much of Bhavsar's art invokes the great cosmic expanse, created through a meticulous process of layering dry pigments over a painted base in multiple passes. Broota's technique is an equally tremendous exercise in patience and meditation—instead of painted directly with the paintbrush, she holds the brush at a distance from the canvas and painstakingly flicks paint using her fingers. Rajendra Dhawan's career trajectory shows homogeneity of practice, as through his life his palette contained similar shades of earthy browns, deep blues and bluish greys. For all three artists, the application and the intended use of colour is vastly different.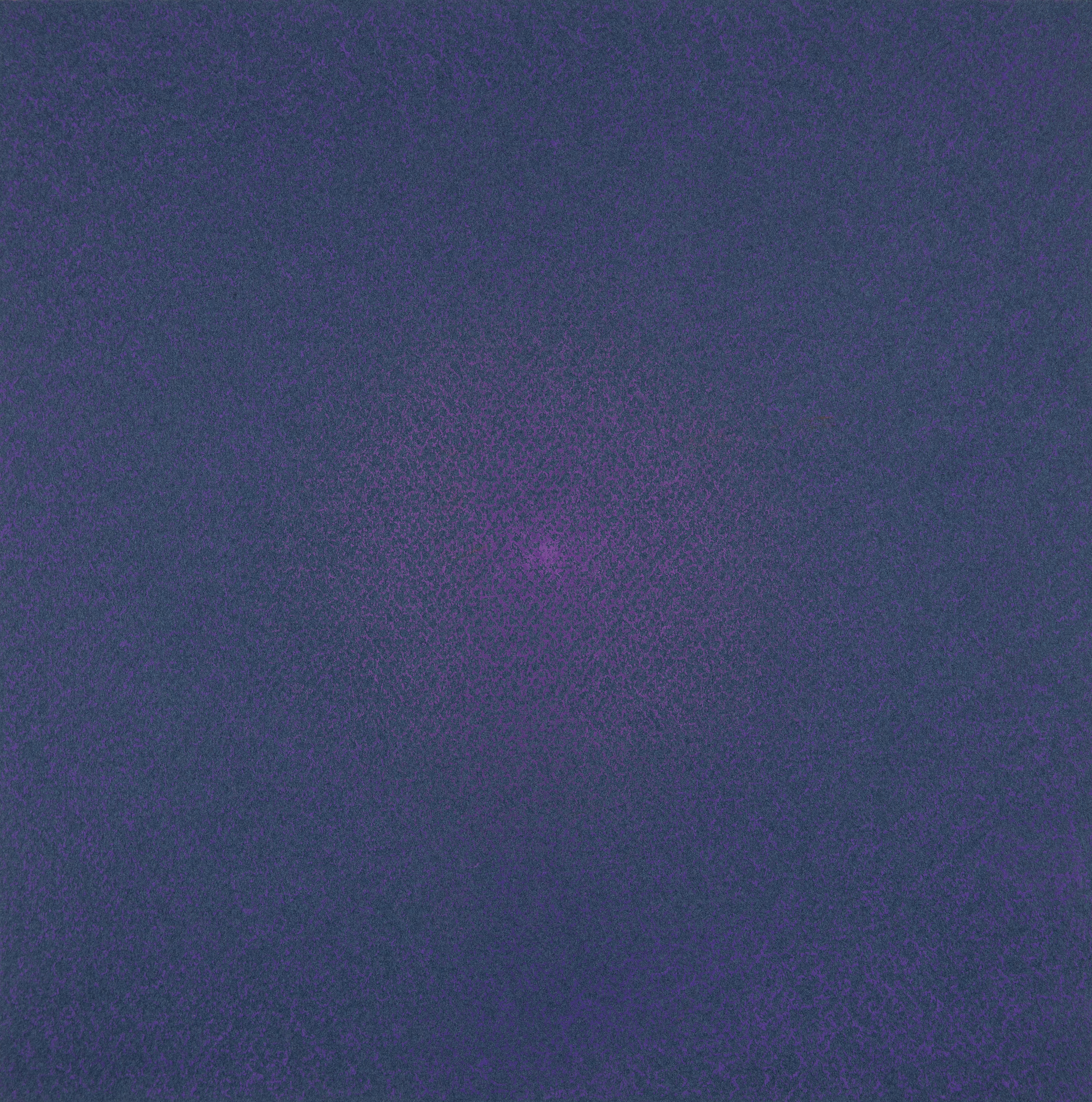 Shobha Broota, Untitled, 9.7 x 9.7 in. / 24.6 x 24.6 cm., Pastel on paper. Image courtesy: DAG
We may choose to view the work of the aforementioned artists through a colour-field sensibility, because they appear to fulfil the basic parameters established by Greenberg and his contemporaries. However, the cultural experiences of Indian artists greatly differ from artists Greenberg worked with—even though Bhavsar has resided for long in New York, and Rajendra Dhawan spent his life in Paris. When Indian artists or the practices of these artists are directly compared to their Western counterparts, we may run the risk of making their work appear derivative, which is an unjust evaluation.

When engaging non-representative modern Indian art, the term colour-field may be used as an identifier, but not as a strict categorisation—unless, it is the artist's own choice to be identified as a colour-field artist.
Natvar Bhavsar, VEEROO, 1993-95, 59.2 x 55.0 in. / 150.4 x 139.7 cm., Dry pigments with oil and acrylic mediums on canvas. Image courtesy: DAG
Further reading

An online free resource where Clement Greenberg's essays may be accessed: http://www.sharecom.ca/greenberg/default.html

New York Times review of Color as Field: American Painting, 1950-1975 from 2008, that extensively discusses Greenberg: https://www.nytimes.com/2008/03/07/arts/design/07colo.html

An article by Georgina Maddox published in Scroll on Indian colour-field art: https://scroll.in/magazine/891252/india-loves-colour-so-why-is-colour-field-painting-yet-to-gain-a-strong-foothold-in-the-art-world

Partha Mitter. 'Decentering Modernism: Art History and Avant-Garde Art from the Periphery'. The Art Bulletin, Vol. 90, No. 4 (Dec., 2008), pp. 531-548