1934 - 2005
Shyamal Dutta Ray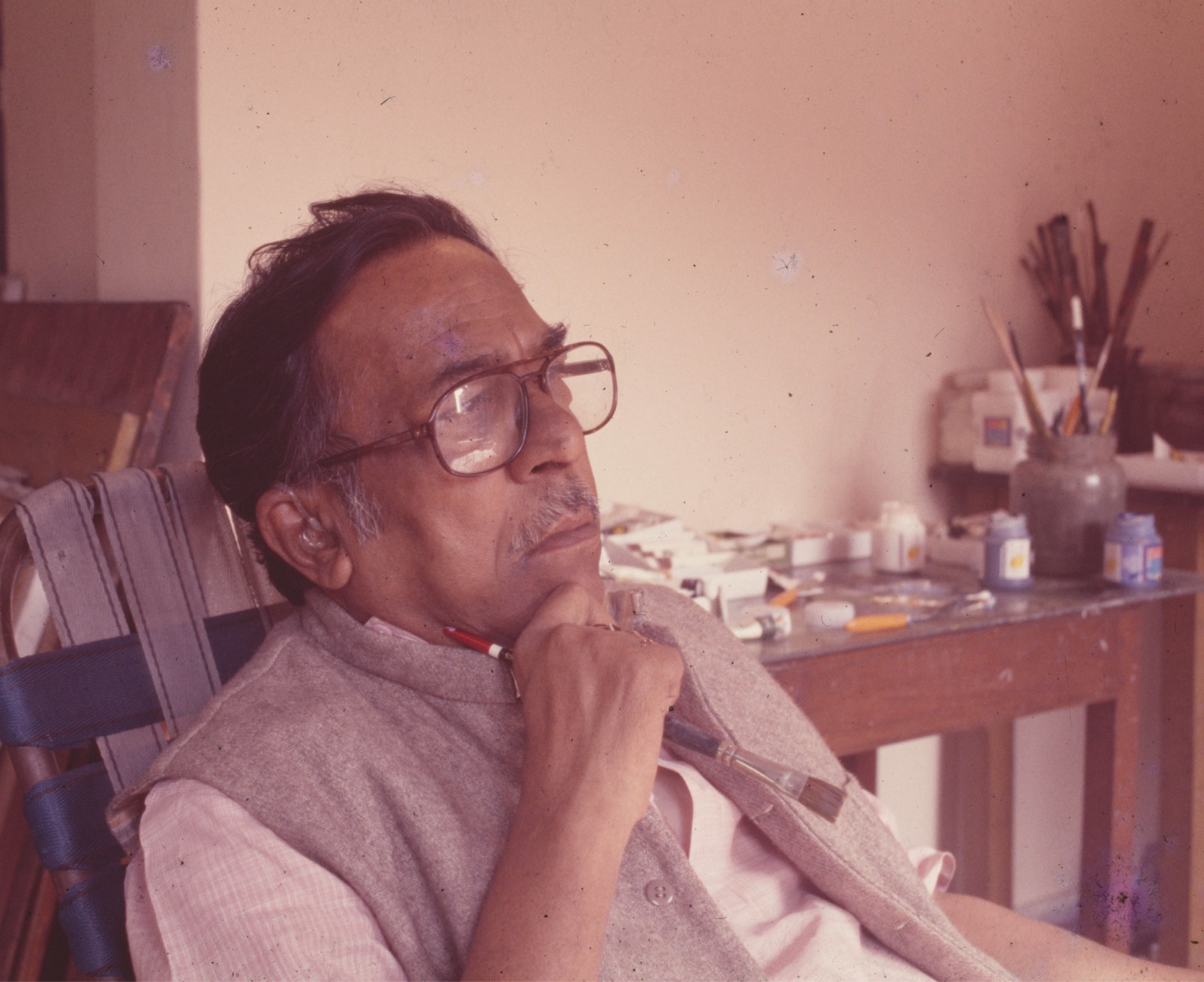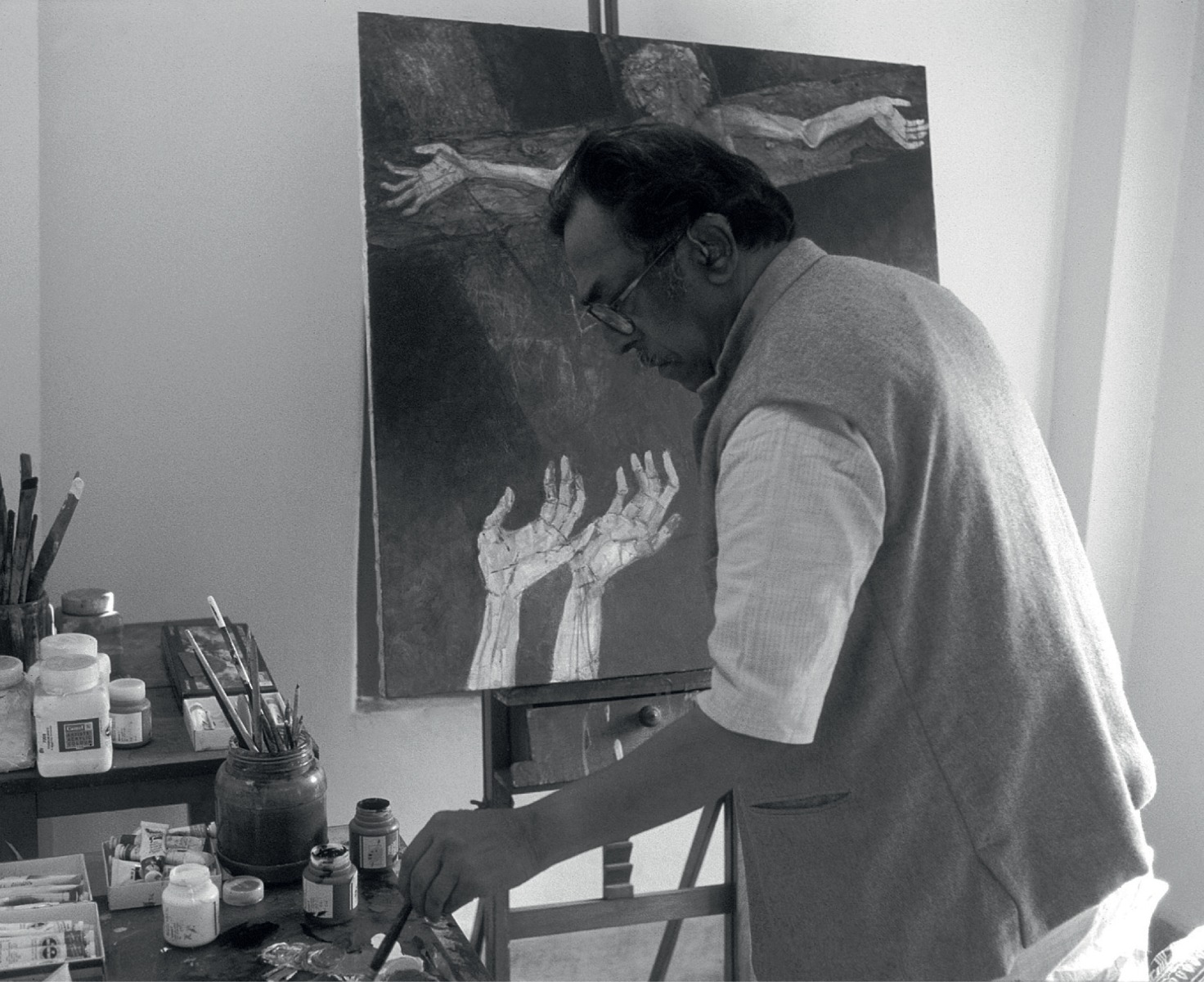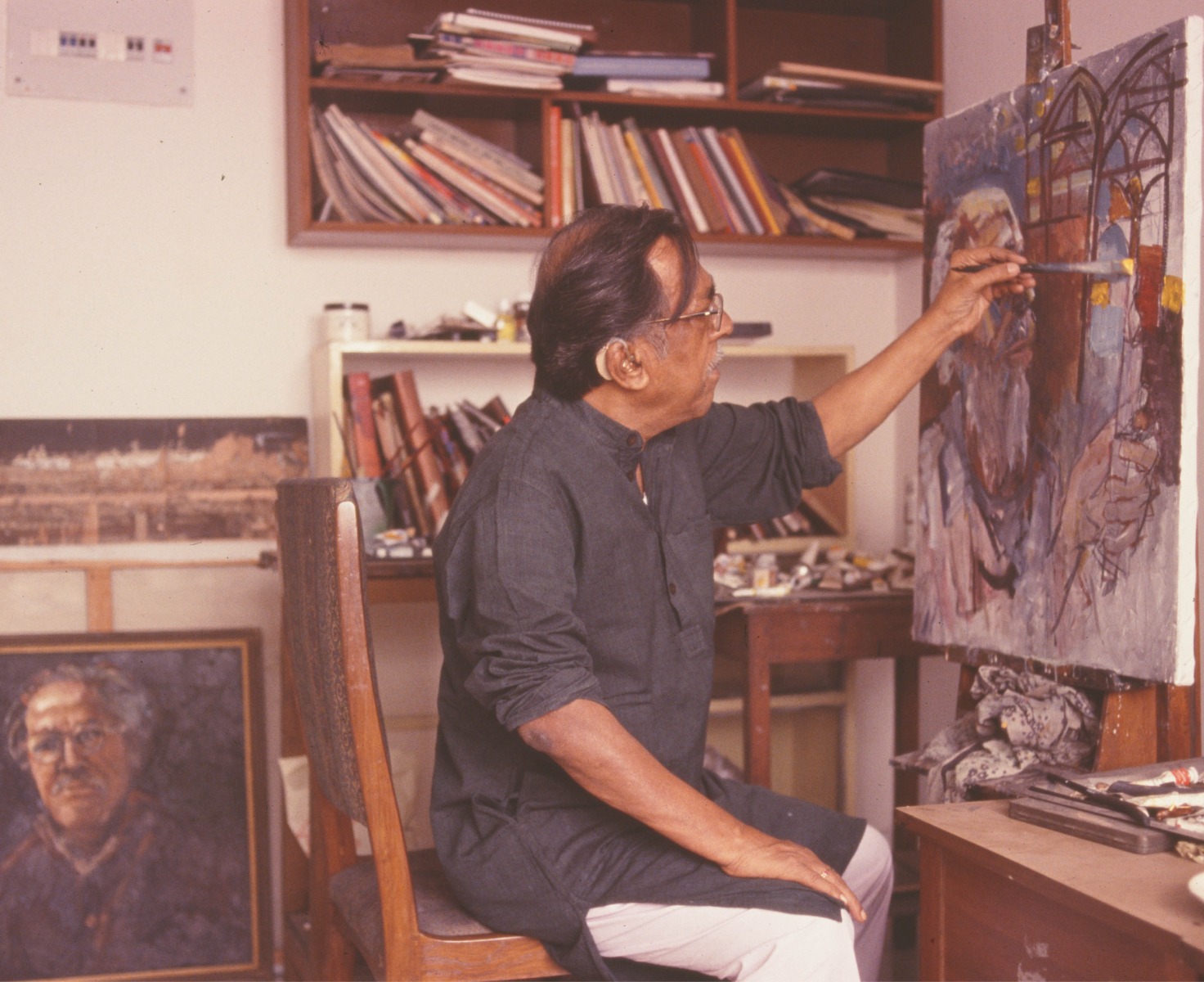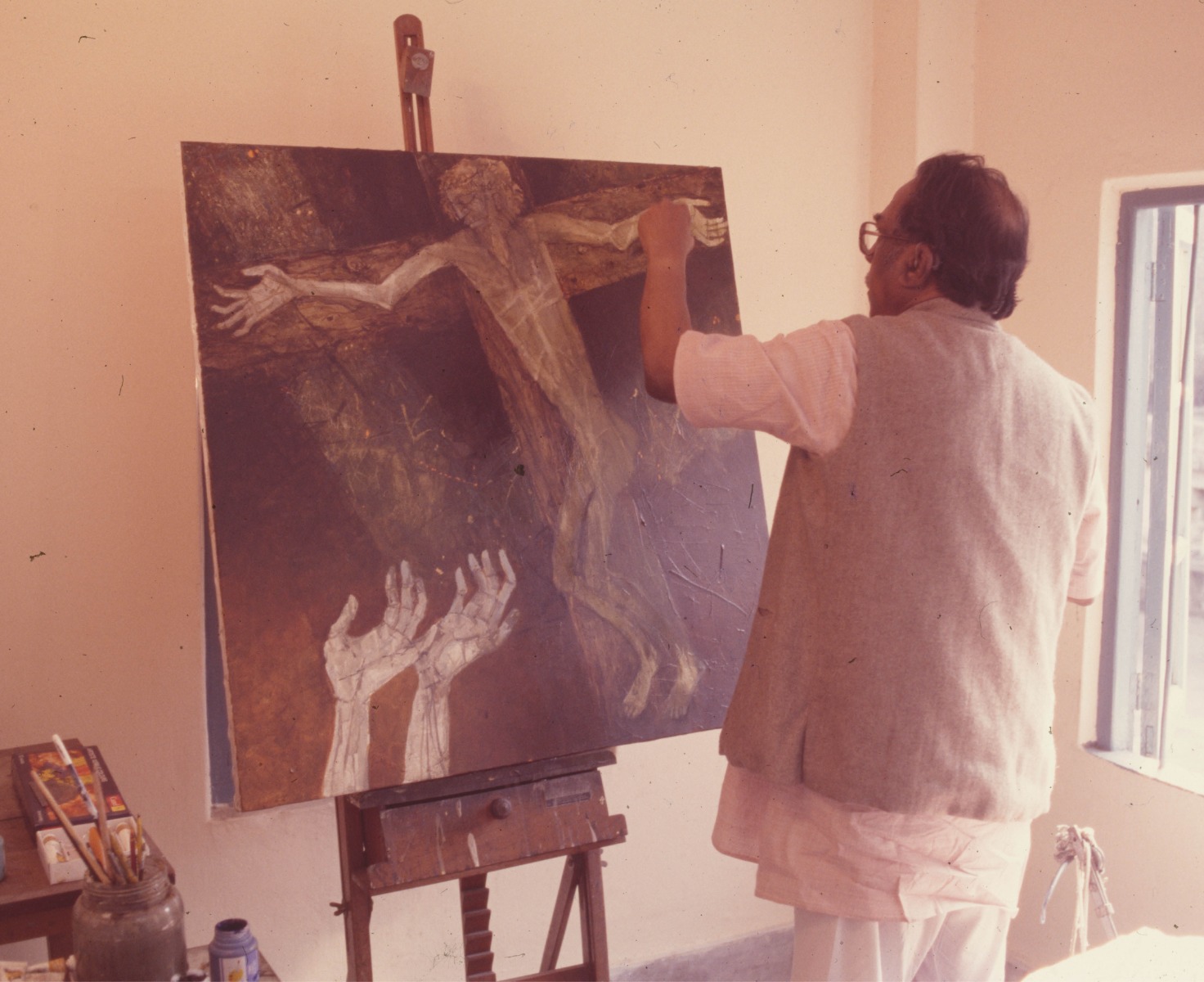 Laden with satire and wit, and often subtly political, Shyamal Dutta Ray's work communicated his preoccupation with the human condition.
Among the most accomplished watercolourists of modern India, he was born in Ranchi, then in Bihar, and studied at Government College of Arts and Crafts, Calcutta, from 1950-55. He was a founding member of Society of Contemporary Artists in 1959, and of Painters 80, founded in 1968.
Dutta Ray suffered from severe ill-health while growing up and witnessed the horrors of the 1943 Bengal famine as a child, both of which impacted his life and art tremendously. He began his career working in oil but had to switch to watercolour on medical advice as he was allergic to oil paints. Dutta Ray became a master of the demanding medium of watercolour and brought about a major development in its application by using saturated hues instead of the diluted colours prevalent among his contemporaries. He painted the contradictory contemporary reality of Calcutta, filled with sorrow, poverty, despair, as also happiness, and hope.
The masterful depiction of pathos in watercolours won him several awards within India and abroad including the gold medal of Academy of Fine Arts, Calcutta, in 1958, the Rabindra Bharati University award in 1968, several annual awards of the Birla Academy of Art and Culture, Calcutta, Lalit Kala Akademi's national award in 1982, and the Karnataka Chitrakala Parishath award and the Shiromani Puraskar, both in 1988. He passed away in 2005.
'The imagery in my paintings comes mostly from my personal experiences'
SHYAMAL DUTTA RAY
The 'Manifestations' series of 20th Century Indian Art, Editions VI, VII, VIII, X, XI
'The Printed Picture: Four Centuries of Indian Printmaking'
DAG, New Delhi, 2012; Mumbai, 2016; alternate locations in Kolkata, 2013; Jaipur, 2017; Chandigarh, 2018
DAG, New Delhi, 2012; Mumbai, 2014; New York, 2016
'Indian Divine: Gods & Goddesses in 19th and 20th Century Modern Art'
DAG, New Delhi and Mumbai, 2014
'Navrasa: The Nine Emotions of Art'
DAG, New Delhi and Mumbai, 2020
'Home is a Place: Interiority in Indian Art'
Chittagong University Museum, Chittagong
Lalit Kala Akademi, New Delhi
Museum of Modern Art, Baghdad
National Gallery of Modern Art, New Delhi
Shilpa Kala Academy, Dhaka
Victoria & Albert Museum, London