1946 - 2017
S. Nandagopal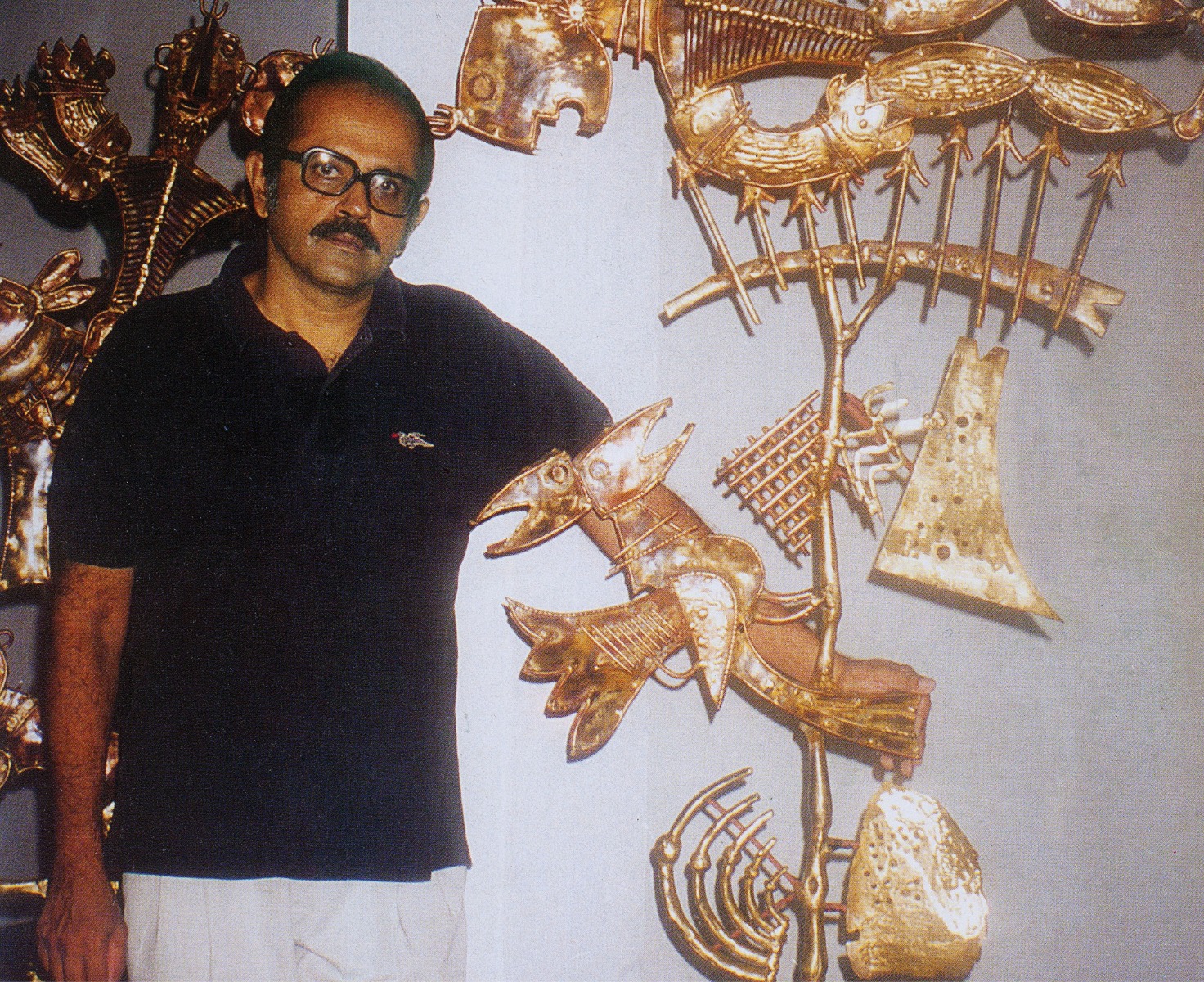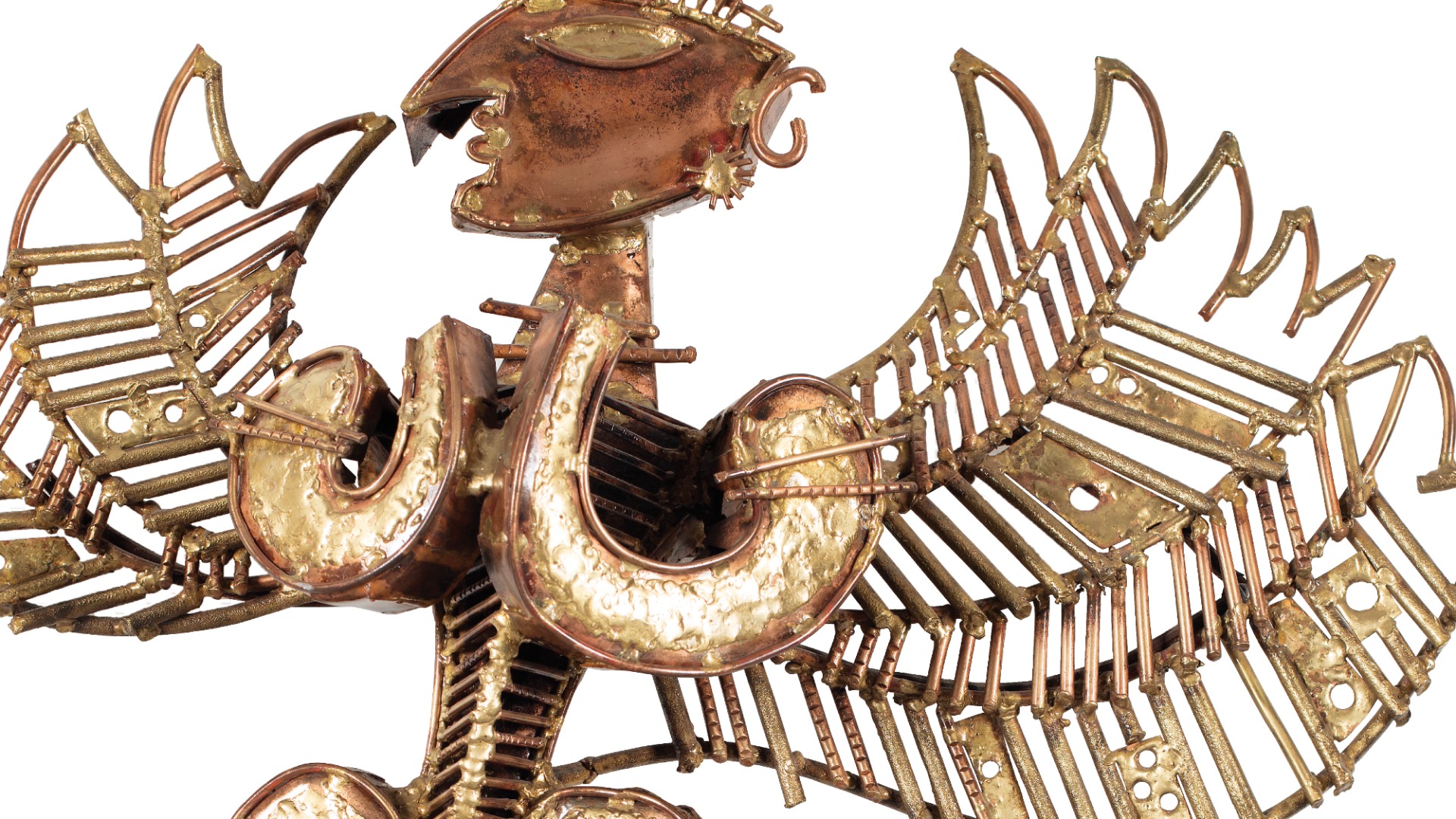 Born in Bangalore to the illustrious K. C. S. Paniker, the father of the Madras Art Movement and the visionary behind Cholamandal Artists' Village, S. Nandagopal's tryst with art, unsurprisingly, began early on. Just like his father, Nandagopal's work was a synthesis of tradition and modernity.
The folk trope in his 'pictorial sculptures' was unmistakable. His workmanship, wherein the artist employed copper and brass with silver plating, adding enamelling judiciously for a touch of colour, allowed his artistic oeuvre to evolve further. The beating of the metal sheet and the exercise of cutting, welding, drilling, and hammering, was a meditative process for him.
Following a bachelor's degree in physics in 1966 from the University of Madras, he secured a diploma in fine arts from the Government College of Fine Art, Madras, in 1971. In the same decade, he moved to Cholamandal Artists' Village with his family.
A recipient of several honours, Nandagopal was awarded the prestigious Lalit Kala Akademi award in the years 1970 and 1978. He was a gold medallist at the fourth International Triennale in New Delhi in 1978. In 2002, he received the Jindal Stainless Steel Award for Sculpture. He was also a recipient of the Homi Bhabha fellowship (1980), the British Council travel grant and the Indian Council for Cultural Relationships travel grant, both in the '80s, and the Government of India senior fellowship (1990).
In 2017, he succumbed to a cardiac arrest at the age of seventy-one at his residence in Cholamandal Artists' Village.
'His works have an earthy, elemental quality informed by geometry'
ASHRAFI BHAGAT
'Madras Modern: Regionalism and Identity'
Government Museum, Bangalore
Government Museum, Madras
Lalit Kala Akademi, New Delhi
Madras State Lalit Kala Akademi
National Gallery of Modern Art, New Delhi
Roopankar Museum of Art, Bharat Bhavan, Bhopal
Tata Institute of Fundamental Research, Bombay