1910 - 1977
Radha Charan Bagchi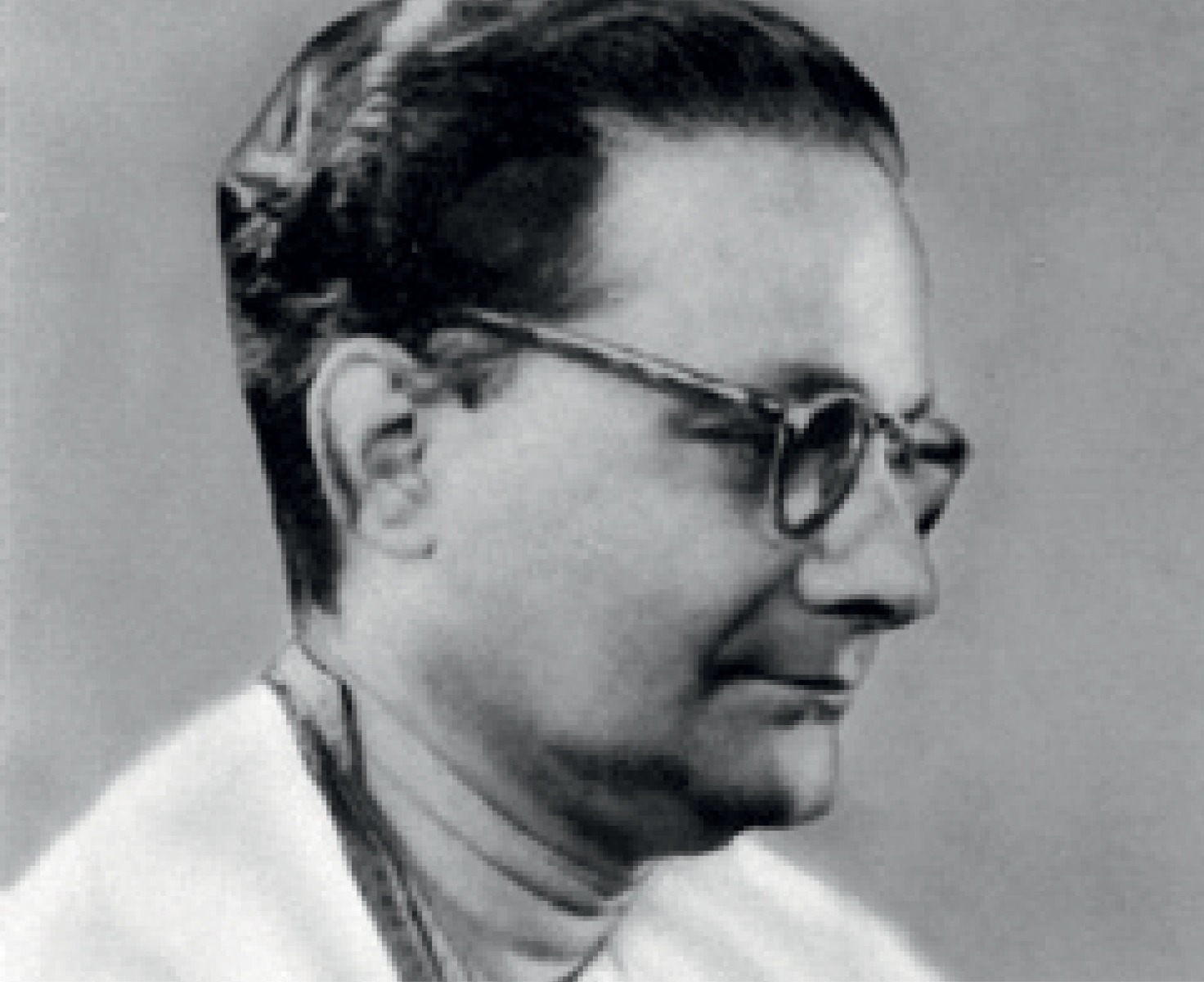 Radha Charan Bagchi worked in both tempera and oil, switching from one to the other with equal ease; and also worked with the graphic mediums of drypoint, etching, lithography, and linocut.
Born in 1910 in Pabna, in present-day Bangladesh, he graduated from College of Arts and Crafts, Calcutta, in traditional Indian art, oil painting, and Western academism. Abanindranath Tagore, Mukul Dey and other Bengal masters were major influences but Bagchi evolved his own artistic style. In 1951, he joined Kala Bhavana, Santiniketan, as teacher, officiating twice as its principal in subsequent years.
Known for his miniatures, Bagchi's paintings on the fall of the Mughal empire depict its pathos. Hindu and Buddhist mythology featured prominently in his work, and he illustrated the Hindu epics Ramayana and Mahabharata, and the Buddhist Jataka tales, in miniature style. He also painted episodes from the works of the classical Sanskrit playwright Kalidasa, such as Kumarasambhavam, Meghadootam and Abhijnanashakuntalam.
Bagchi also did numerous oil portraits in which he applied Western concepts and techniques, though a strong Indian sensibility comes through in them. He received several awards in his career, including the President's medal for best exhibitor's prize at his alma mater, the President's gold and silver plaque at the All India Exhibition of Paintings, Madras, 1958, and a gold medal at the All India Exhibition, Patna, for traditional Indian paintings. He was commissioned by Visva-Bharati, Santiniketan, to paint a life-size oil of Rabindranath Tagore and his family in 1961.
'Bagchi masters the difficult medium of dry point, creating great effects of mood and atmosphere while rendering the boat, masts, water and sky in great detail'
PAULA SENGUPTA
The 'Manifestations' series of 20th Century Indian Art, Editions VI, VIII, IX, XI
'Indian Landscapes: The Changing Horizon'
'The Printed Picture: Four Centuries of Indian Printmaking'
DAG, New Delhi, 2012; Mumbai, 2016; alternate locations in Kolkata, 2013; Jaipur, 2017; Chandigarh, 2018
DAG, New Delhi, 2012; Mumbai, 2014; New York, 2016
'Indian Divine: Gods & Goddesses in 19th and 20th Century Modern Art'
DAG, New Delhi and Mumbai, 2014
'The Naked and The Nude: The Body in Indian Modern Art'
DAG, New Delhi, 2013; Mumbai, 2015
'Navrasa: The Nine Emotions of Art'
DAG, New Delhi and Mumbai, 2020
'Home is a Place: Interiority in Indian Art'
Academy of Fine Arts, Calcutta
Birla Academy of Art and Culture, Calcutta
Lalit Kala Akademi, New Delhi
Rabindra Bharati University, Jorasanko, Calcutta
Vichitra Bhavan, Tagore Museum, Santiniketan