1931 - 2012
Bijan Chowdhury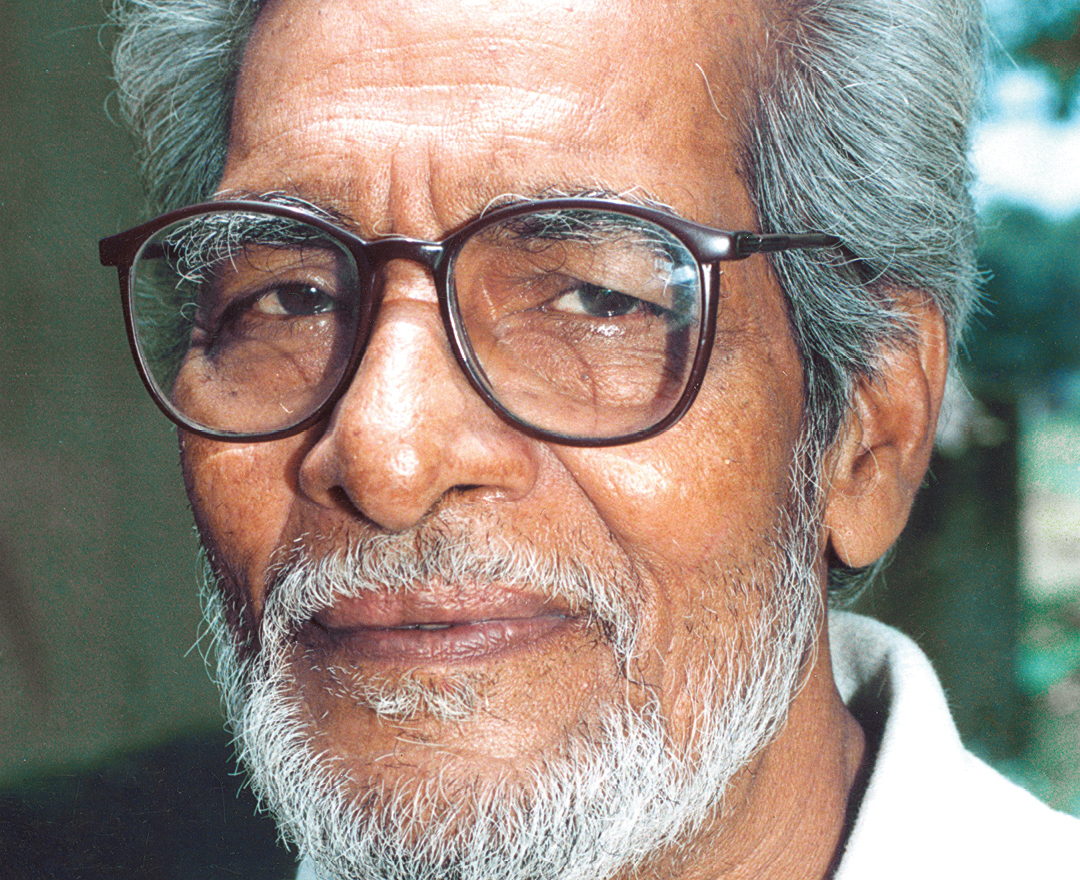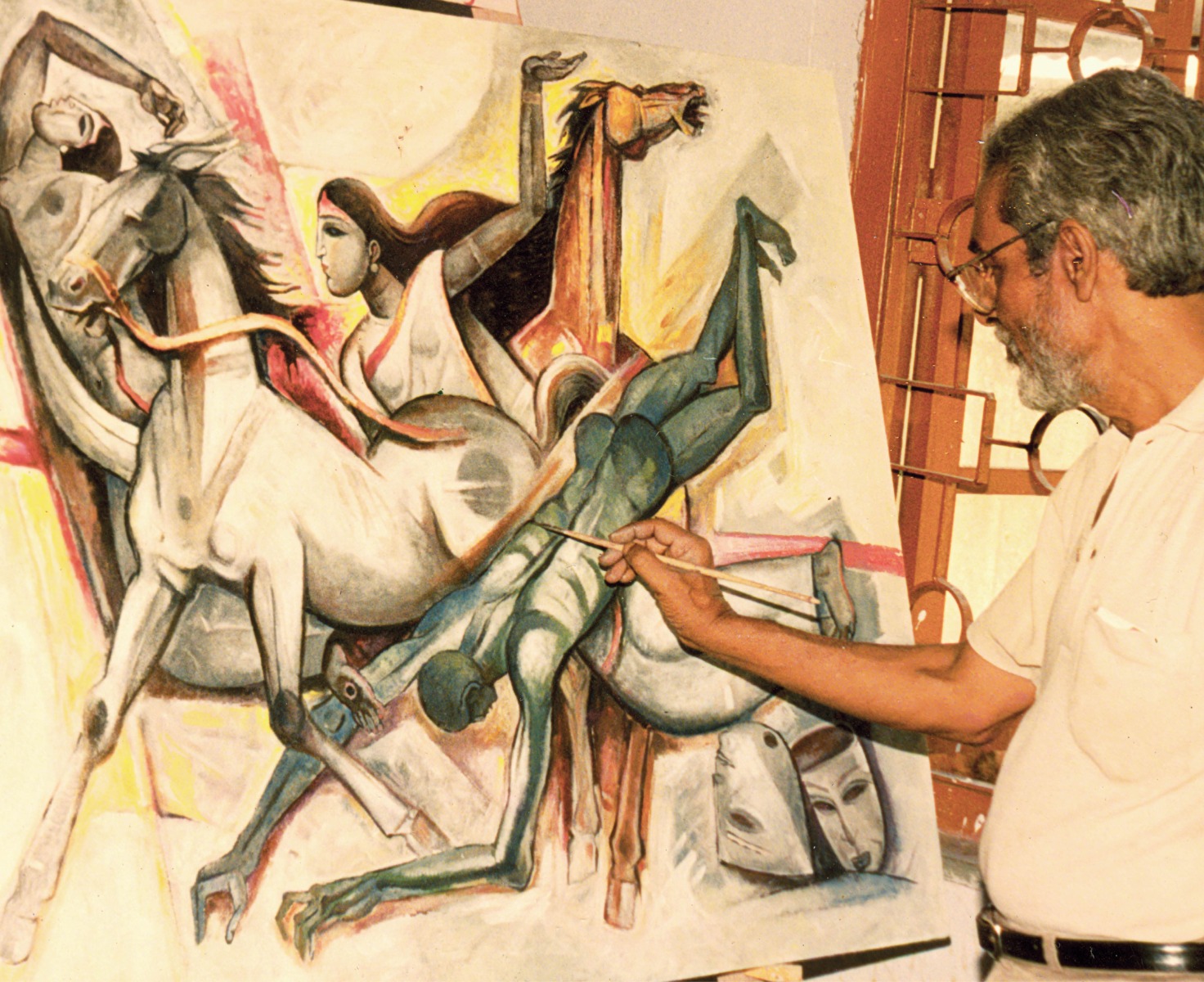 Born in Faridpur in present-day Bangladesh, Bijan Chowdhury moved to Calcutta to study at the Government School of Art, but due to his leftist activities, was expelled.
Chowdhury next went to the Government Institute of Arts, Dacca, headed by his erstwhile teacher, Zainul Abedin, from where he graduated in 1953.
On his return to Calcutta, he became a compelling presence on the city's art scene—he became an early member of the Society of Contemporary Artists, founded in 1959, and in 1964, founded the Calcutta Painters group with Nikhil Biswas, Prokash Karmakar, Rabin Mondal, and others.
Chowdhury utilised Calcutta's folk and urban art traditions—Kalighat pats, clay dolls, Godabari Putul, and the lines of Jamini Roy and Zainul Abedin—in his figuration. He also derived inspiration from modernist masters like Picasso. He incorporated primitive, ancient and folk elements without their geographical connotations.
The turbulence in Calcutta in the 1960s and '70s with power shortages, strikes, the Naxal movement, and the massive influx of refugees from East Bengal due to the Bangladesh war of 1971, found its way in Chowdhury's canvases through the well-known series, City of Anxiety (1965-66), and The Fallen Hero.
From 1976 to '80, Chowdhury headed the Indian College of Art and Draftsmanship, Calcutta. He received the Rabindra Bharati award in 1978, and the Abanindra Puraskar in 1995. He also illustrated several books, including Rabindranath Tagore's Lakshmir Pariksha, and wrote a book on art, Silpa Katha. He passed away on 16 March 2012.
'His imagery was not explicit, nor was his symbolism surreal'
RATNOTTAMA SENGUPTA
The 'Manifestations' series of 20th Century Indian Art, Editions VII, VIII
'Indian Landscapes: The Changing Horizon'
DAG, New Delhi, Mumbai, and New York, 2012-16
'Home is a Place: Interiority in Indian Art'
National Gallery of Modern Art, New Delhi
Govt. of West Bengal's Gaganendra Art Gallery, Kolkata
Jane and Kito de Boer Collection, Dubai