b - 1943
Partha Pratim Deb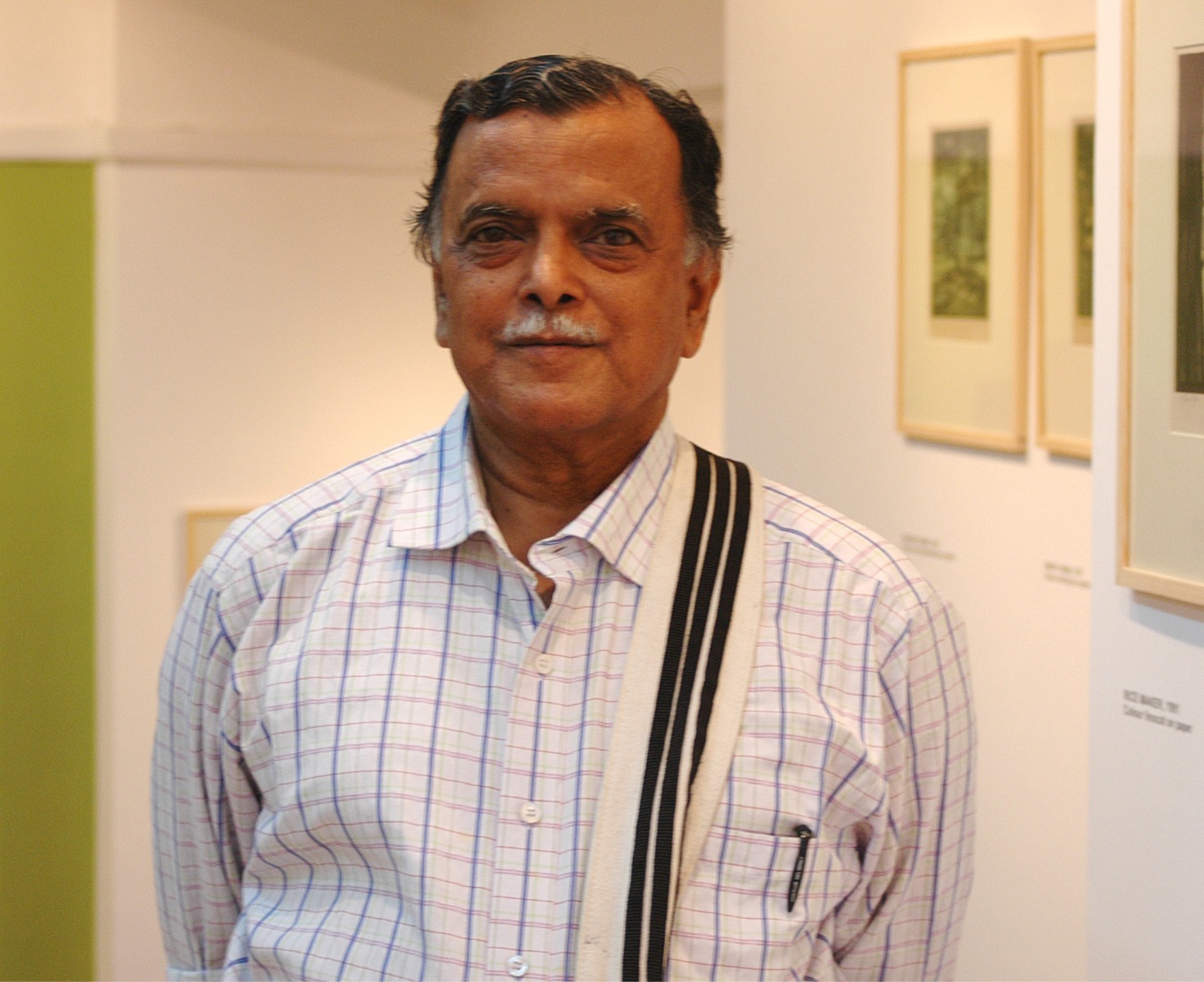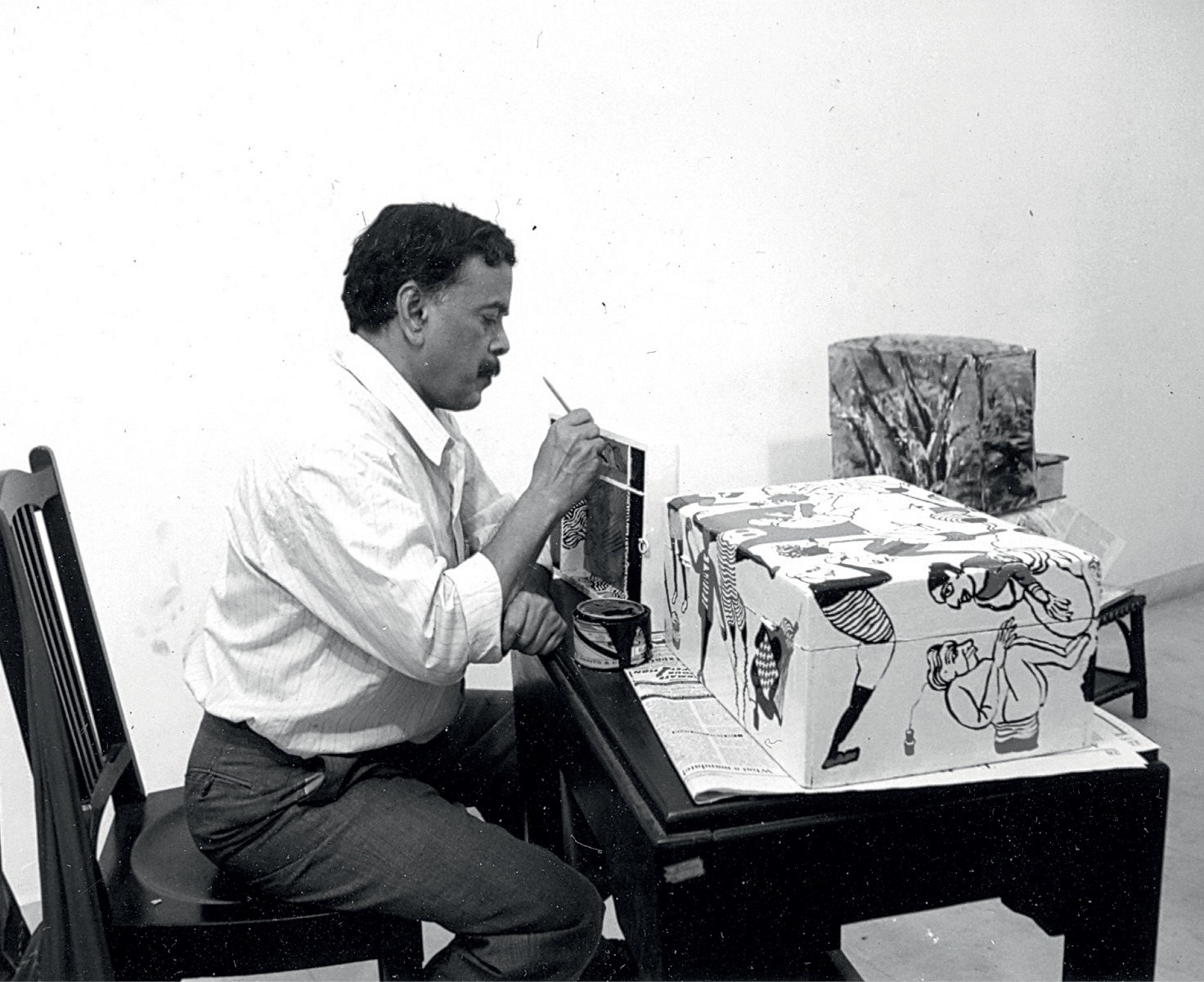 Partha Pratim Deb's work criss-crosses trajectories of the indigenous folk tradition rooted in the rich art and craft of Santiniketan, with experimental pop art of the West.
Born in Sylhet district of present-day Bangladesh, he trained under Ramkinkar Baij and Benode Behari Mukherjee at Kala Bhavan, Santiniketan, from where he graduated in 1966. He then took a post diploma from M. S. University, Baroda, in 1968.
Besides drawing and painting, Deb developed his vocabulary of visual representation based on creative innovations with a variety of mediums. Early guidance from Baij and Mukherjee, and the analytical insight of K. G. Subramanyan and Jyoti Bhatt at Baroda, provided Deb the impetus to explore set techniques and approaches to art.
He experiments with an endless repertoire of discarded material, shifting and recycling them into a new pictorial language. Thus, he translates his ideas into multiple hybrid forms through a unique metamorphosis of painting and sculpture. All his work comes imbued with quirky humour and a sense of drama, perhaps in a nod to his childhood desire to be a cartoonist.
A respected mentor, Deb started teaching at Rabindra Bharati University, Calcutta, in 1972, from where he retired as dean of the Faculty of Visual Arts in 2005. His research on Nandalal Bose and on education resulted in a series of articles published from 1984-99 in his department's journal. He also published a folio of serigraphs with Khoj, New Delhi, in 2006. The artist lives and works in Kolkata.
'My intention is to have fun with materials while doing my art'
PARTHA PRATIM DEB
The 'Manifestations' series of 20th Century Indian Art, Editions V, XI
'The Printed Picture: Four Centuries of Indian Printmaking'
DAG, New Delhi, 2012; Mumbai, 2016; alternate locations in Kolkata, 2013; Jaipur, 2017; Chandigarh, 2018
DAG, New Delhi, 2012; Mumbai, 2014; New York, 2016-17
'Indian Portraits: The Face of a People'
DAG, New Delhi, 2013; Mumbai, 2014
'Indian Abstracts: An Absence of Form'
DAG, New Delhi, 2014; Mumbai and New York, 2015
'Home is a Place: Interiority in Indian Art'
National Gallery of Modern Art, New Delhi
Andhra Pradesh State Academy, Hyderabad