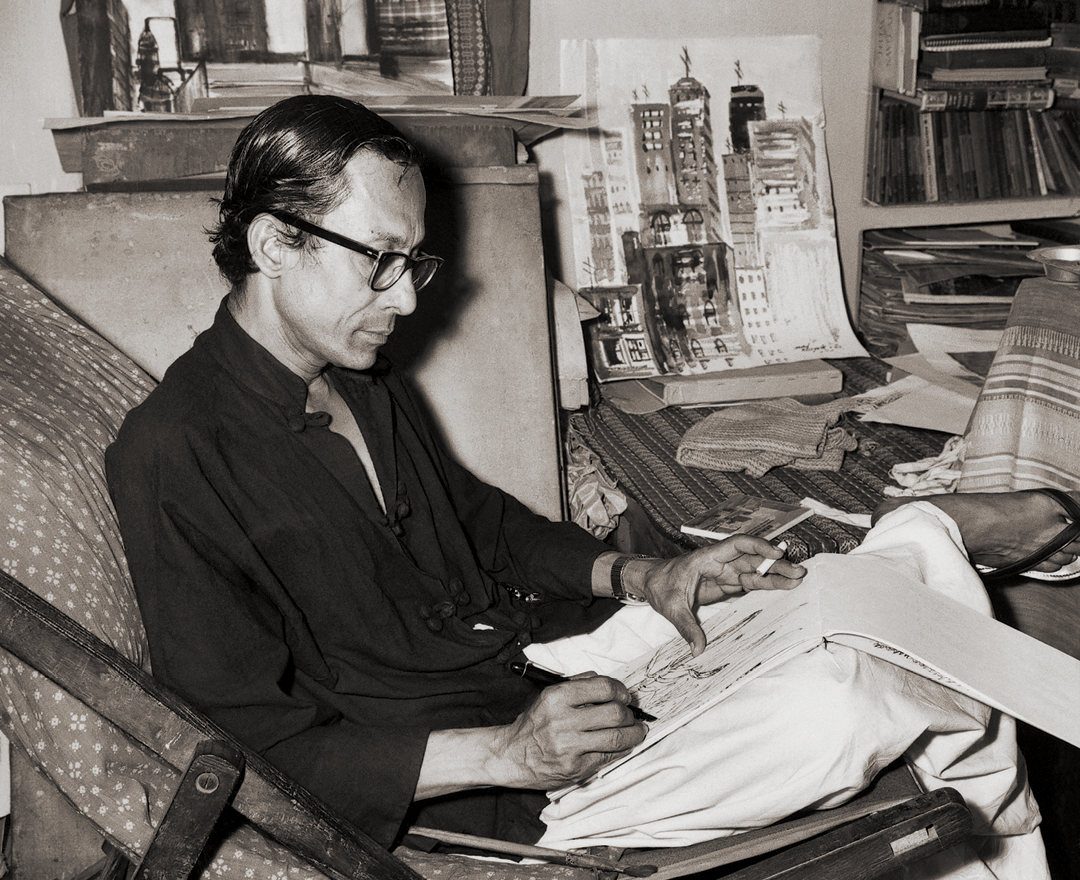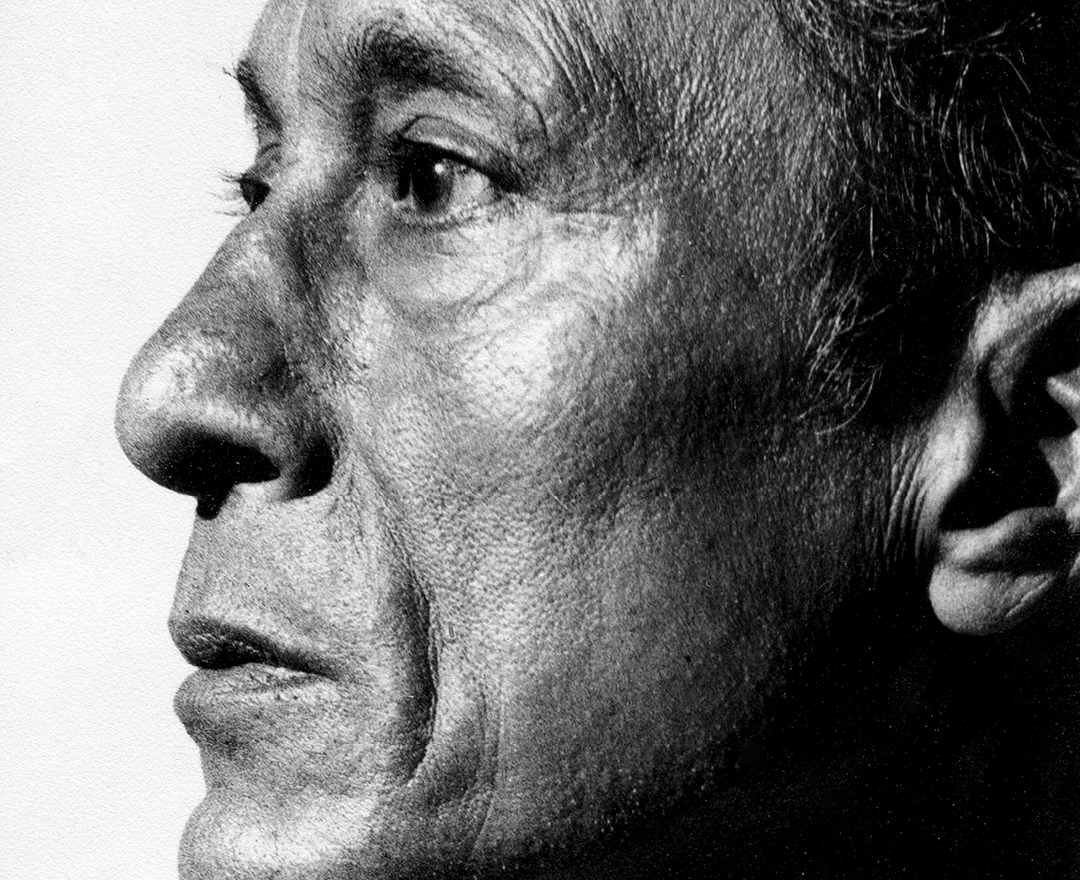 An 'India wanderer', as he liked to call himself, Gopal Ghose spent his formative years away from Calcutta, where he was born on 5 December 1913.
His art training began at the Maharaja School of Arts, Jaipur. From 1935-38, Ghose studied at the Government College of Art and Craft, Madras. Once, while painting on the Marina beach in Madras, he caught the attention of C. Rajagopalachari—statesman, activist, writer and leader of the Indian National Congress—who offered to arrange his further studies abroad, which the college authorities, however, did not permit.
Trained in the style of the neo-Bengal School under Sailendranath Dey, Abanindranath Tagore, Nandalal Bose and D. P. Roy Chowdhury, Ghose also studied sculpture at Maharaja School of Arts, Jaipur. On his return to Calcutta in 1943, the artist and his contemporaries formed Calcutta Group, the first such group of modern Indian artists. The group held exhibitions from 1945 onwards and organised a joint show in 1950 with the Progressive Artists' Group in Bombay.
Ghose's paintings from 1940-47 are like a visual catalogue of atrocities, revealing the pain and despair caused by man-made cruelties. Public acceptance came to him in 1952, after his first solo exhibition at No. 1 Chowringhee Terrace, Calcutta. From 1950-72, Ghose taught at Government College of Arts and Crafts, Calcutta. Dexterous in handling watercolour, tempera, pen and ink, and pastels, Ghose became a legend in his lifetime for reinterpreting the genre of landscape painting. He passed away on 30 July 1980.
'Ghose's strokes impart a sense of rhythm to his landscapes through their sensitivity and offer more than just a lesson in perception…'
SANJANA SRINIVASAN
The 'Manifestations' series of 20th Century Indian Art, Editions V, VI, VII, IX, X, XI
'Indian Landscapes: The Changing Horizon'
'Indian Portraits: The Face of a People'
'The Naked and The Nude: The Body in Indian Modern Art'
'New Found Lands: The Indian Landscape from Empire to Freedom'
National Gallery of Modern Art, New Delhi
Birla Academy of Art & Culture, Kolkata