b - 1963
Bose Krishnamachari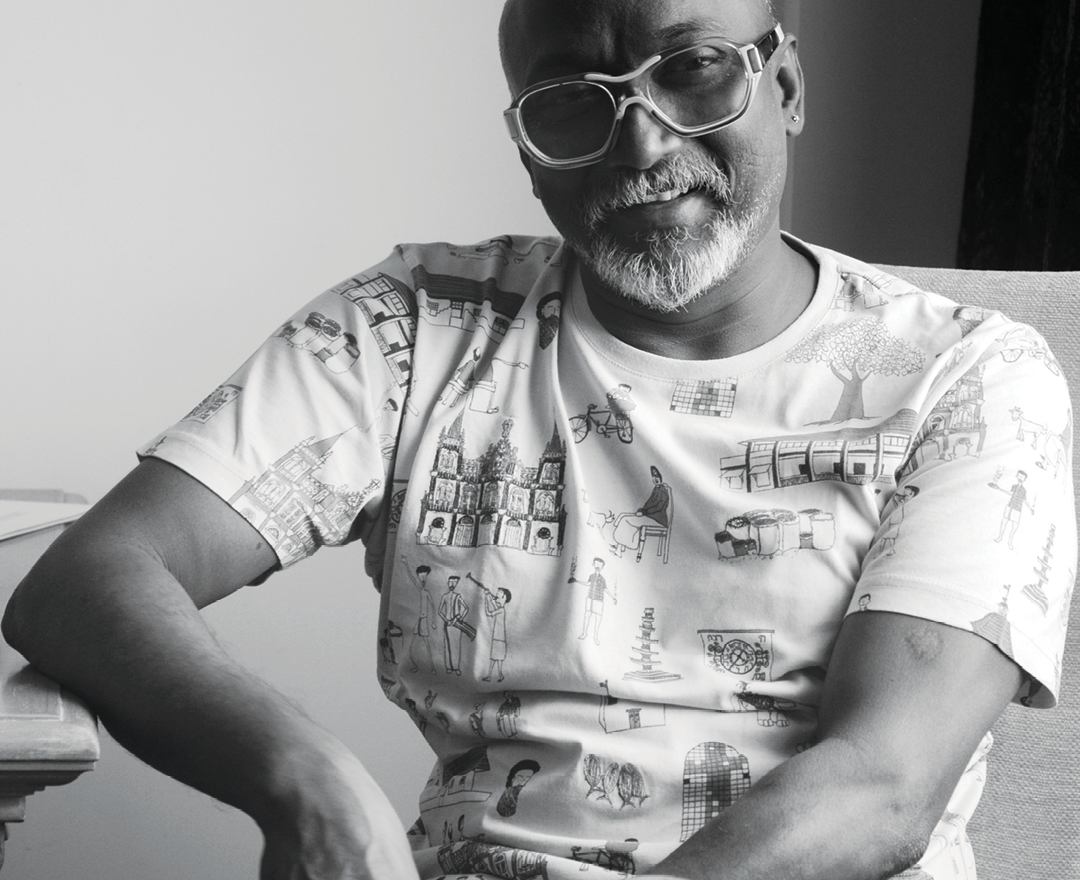 Co-founder of the Kochi-Muziris Biennale, Bose Krishnamachari was born in Magattukara village, Kerala, and came into prominence in the 1990s, after graduating from Sir J. J. School of Art, Mumbai, at a time when India was experiencing economic liberalisation.
The landscape of India had a marked impact on many of the contemporary artists, including Krishnamachari, who created abstract works in powerful brushstrokes and thick bright hued paints.
Krishnamachari's art is associated with photorealism, which allows for an artistic engagement with imagery derived from mass media, including digital technology. His works, comprising vivid abstract paintings, figurative drawings, sculpture, photography, multimedia installations and architecture, are reminiscent of the pop art that emerged in the 1960s in the U.S. and Britain. This clearly indicates the artist's time as a student at the Goldsmiths College, University of London, in 2000, and the impact the art there had on him.
A recipient of several prestigious awards, including the Lifetime Fellowship Award from Kerala Lalit Kala Akademi, among others, Krishnamachari's artistic journey has been to enable and improve art education in India. It is to this effect that he, along with some other artists and experts, began the Kochi Biennale Foundation in 2010, bringing to India and the world the Kochi-Muziris Biennale.
In 2021, Krishnamachari put together 'Lokame Tharavadu', a contemporary art exhibition featuring two hundred and sixty-seven artists, at five different venues in Alappuzha, and Durbar Hall, Ernakulam, as a homage to the resilient spirit of artists in the wake of the pandemic.
The artist lives and works in Mumbai.
'Art making is not just about techniques, materials and mediums, but also what kind of philosophy you are interested in, your political beliefs, everything'
BOSE KRISHNAMACHARI