1917 - 1995
Bimal Dasgupta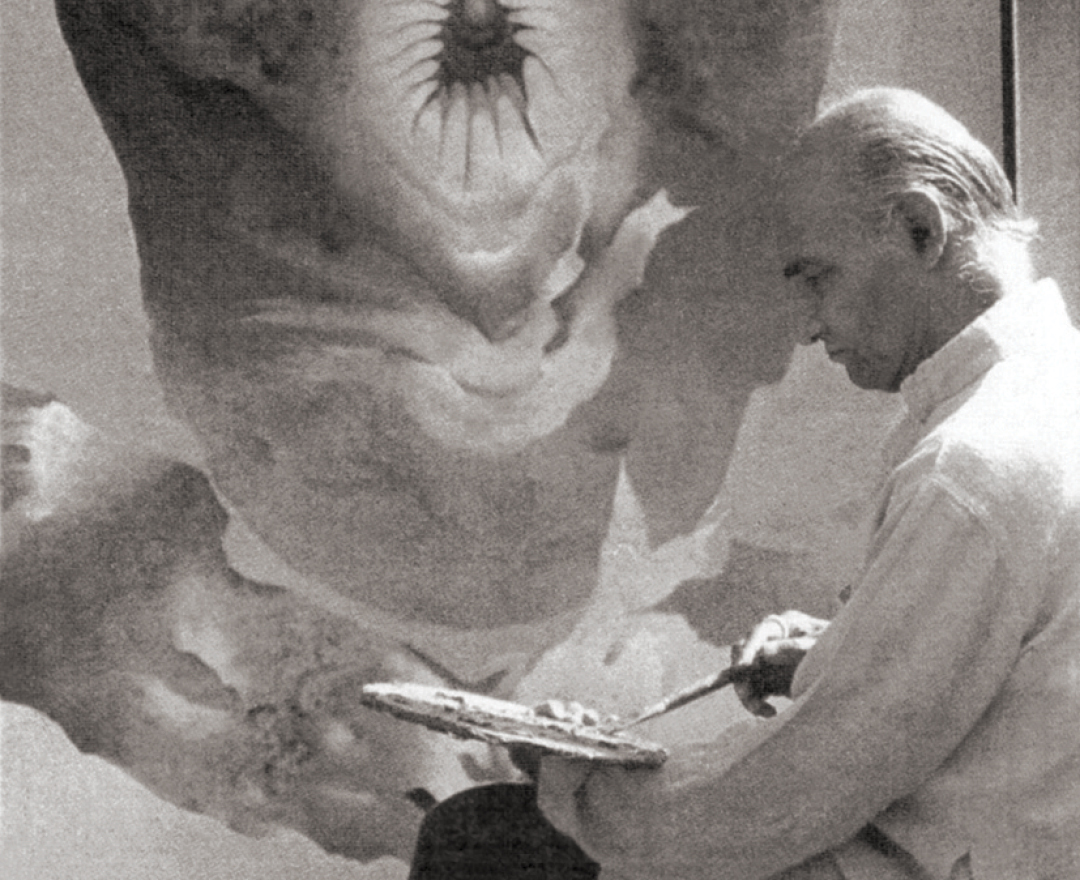 Born in Bengal in 1917, Bimal Dasgupta was raised by his uncle, a government employee posted in Delhi. His uncle's family did not support his ambition of becoming an artist, so he joined Calcutta's College of Arts and Crafts in 1937 with his father's help.
The war, however, interrupted his studies and he found himself working as a clerk in a war office where his talents were put to use as assistant director in charge of all artwork for the Victory magazine. After the war, he worked at Dhoomimal Art Gallery in New Delhi, and for advertising agencies. He eventually went on to teach at the College of Art, New Delhi, for fourteen years. A scholarship to study and travel in Europe for six months introduced him to gouache and oil as mediums.
Nature was very important to Dasgupta and formed a seminal part of his practice. After an early reputation as a landscape painter, he briefly experimented with cubism after his tour across Europe, and later dabbled in neo-tantrism, marking his abstract phase. He eventually turned to pure abstraction, executed in watercolours and acrylic.
Besides exhibiting widely in India and abroad, he also handled commissions for murals for the India pavilions at international trade fairs in Moscow, and Tokyo. Dasgupta was honoured by the Sahitya Kala Parishad, New Delhi, in 1972, and made a fellow of the Lalit Kala Akademi in 1989. He breathed his last in 1995.
'I paint only when I am in the mood. The colours are always there in my heart, an unseen power in the background drives me to put them down on canvas'
BIMAL DASGUPTA
The 'Manifestations' series of 20th Century Indian Art, Editions V, VI
Birla Academy of Art and Culture, Calcutta
Government Museum and Art Gallery, Chandigarh
National Gallery of Modern Art, New Delhi