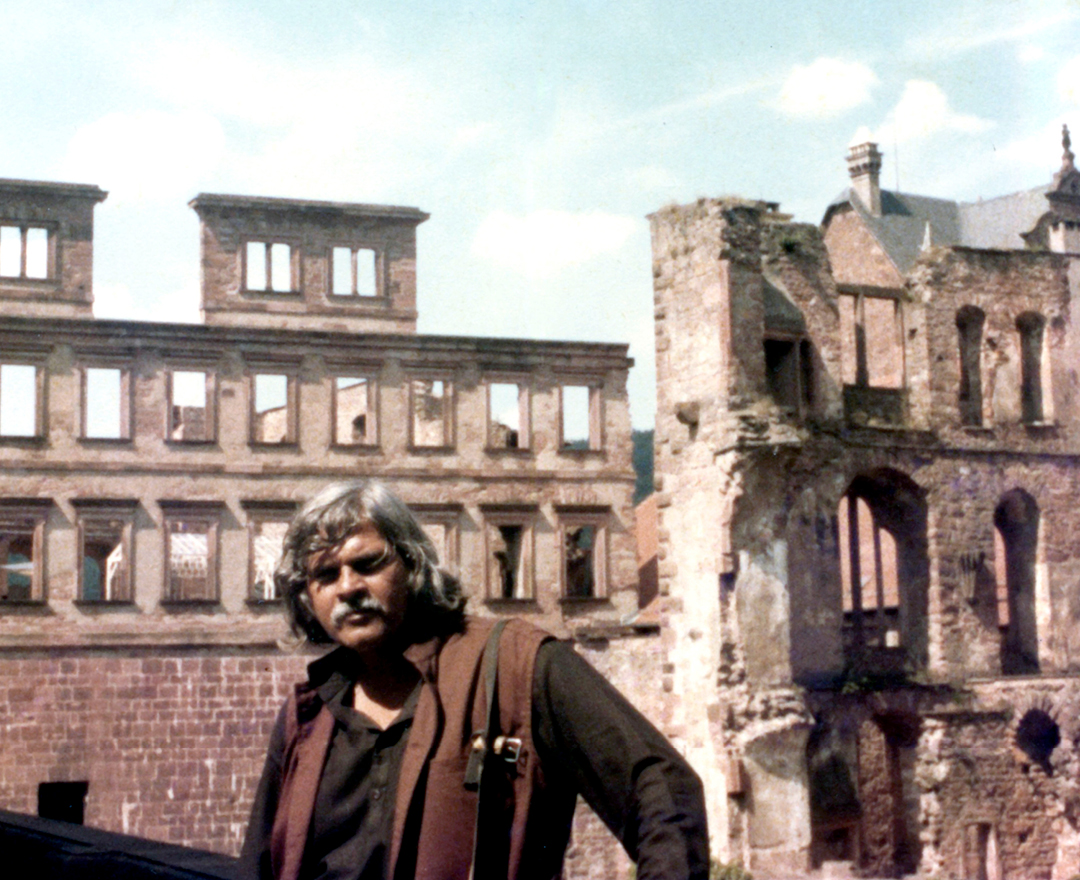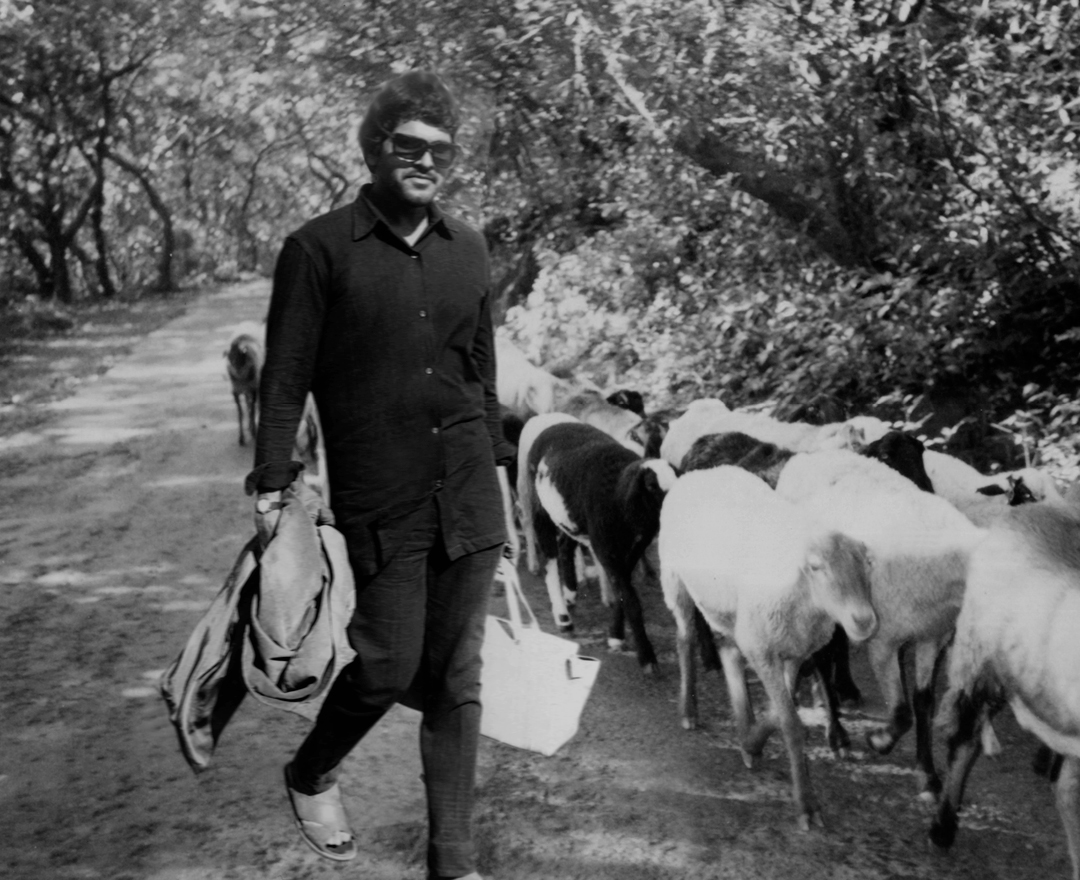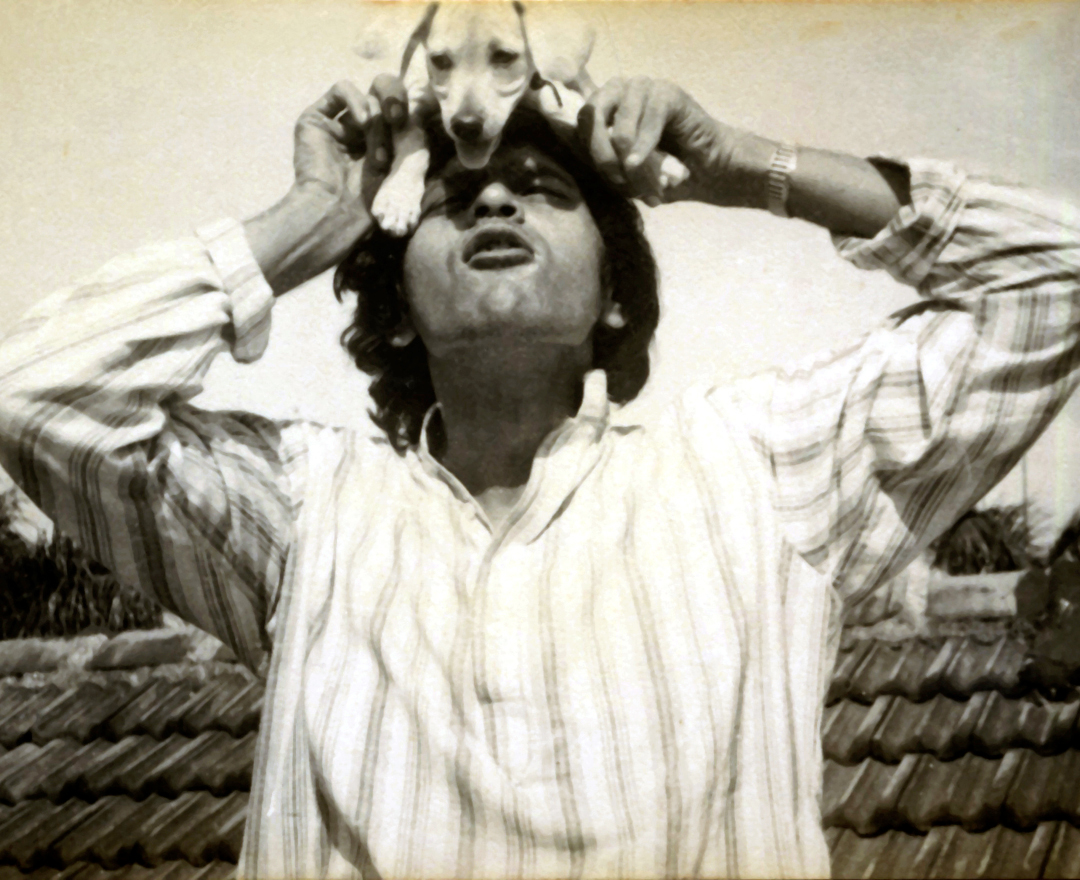 Born in Baroda, Altaf Mohamedi's interest in painting began while at the Scindia School in Gwalior under the tutelage of his art instructor Niyogi.
Altaf's nascent interest was also encouraged by his elder sister and noted painter Nasreen Mohamedi. Though brought up in an affluent family, Altaf was greatly inspired by Marxist ideologies, and worked with student organisation Proyom (1969-75) at the Matunga Labour Camp, Bombay (1971-74), and at a mobile crèche.
As an artist, Altaf was committed to investigating different aspects of the human condition—loneliness, despair, fear, and hope. Sometimes choosing the grid and at other times the curtain, Altaf created multiple pockets of space within his picture plane. He layered the passage of time with ambiguities regarding the purpose of life amidst haunting shadows and floating heads. He used colour effectively to invoke the dark psychic recesses vis-à-vis the illuminated passages in which the artist's self-portrait slowly dematerialised in its journey towards the spirit.
Married to fellow artist Navjot, Altaf represented a period in Indian art when artists wished to speak of the struggles of the common man and engage with him, taking art away from elitist connotations associated with the individual artist.
In 1971, Altaf participated in the Films Division's documentary The Young Canvas. In 1994, he was awarded the Shiromani Kala Puraskar by the Government of India. In 1998, he was part of a group show on artists from India and Pakistan, held in Hong Kong. The artist passed away in 2005.
'Altaf was an ardent reader. The thinker who influenced him and his art to a great extent from a very young age is Albert Camus. The idea of the absurd interested him'
NAVJOT
'Manifestations V, 20th Century Indian Art'
DAG, New Delhi and Mumbai, 2017
'Navrasa: The Nine Emotions of Art'
DAG, Mumbai and New Delhi, 2020
'Home is a Place: Interiority in Indian Art'