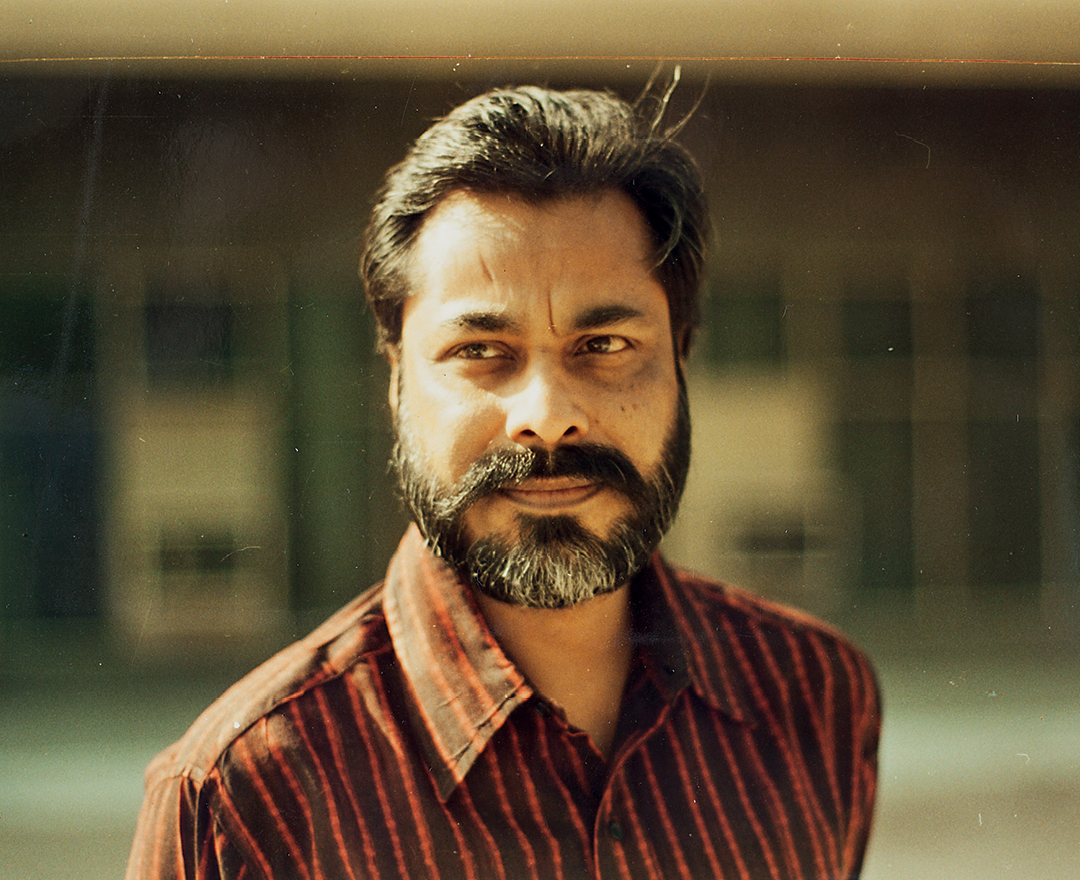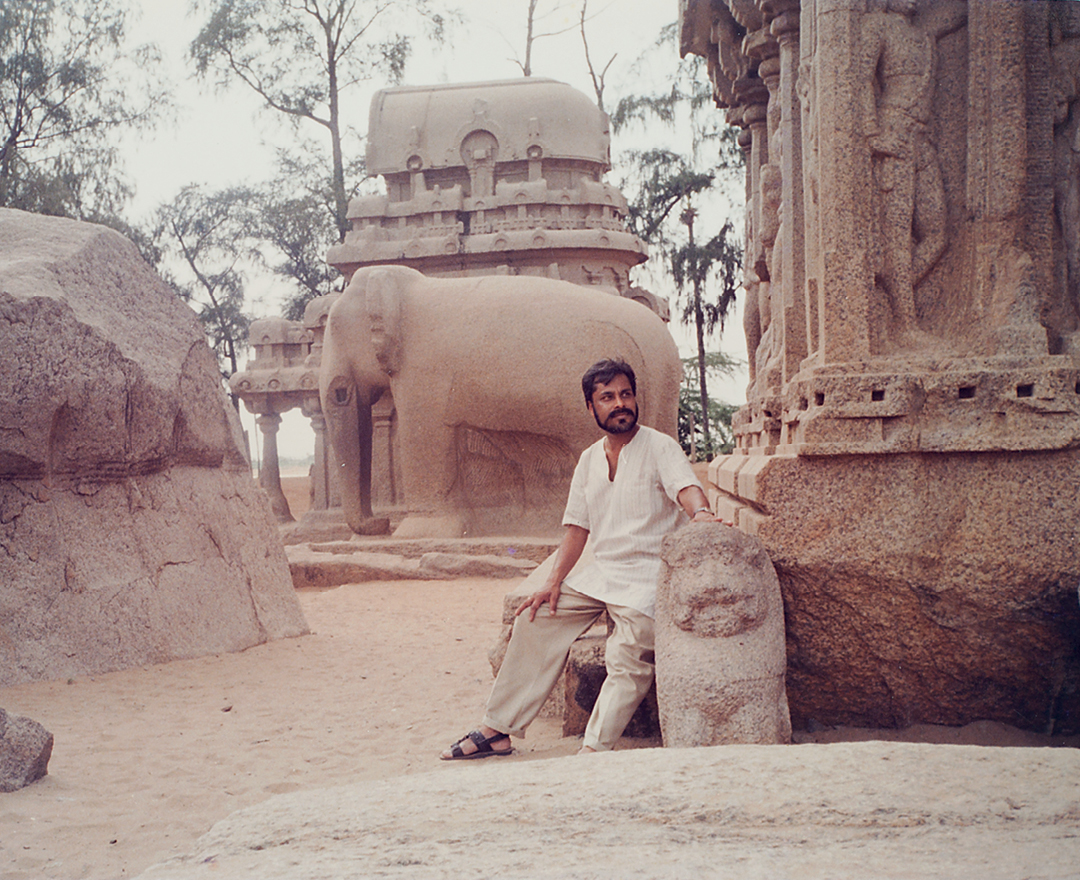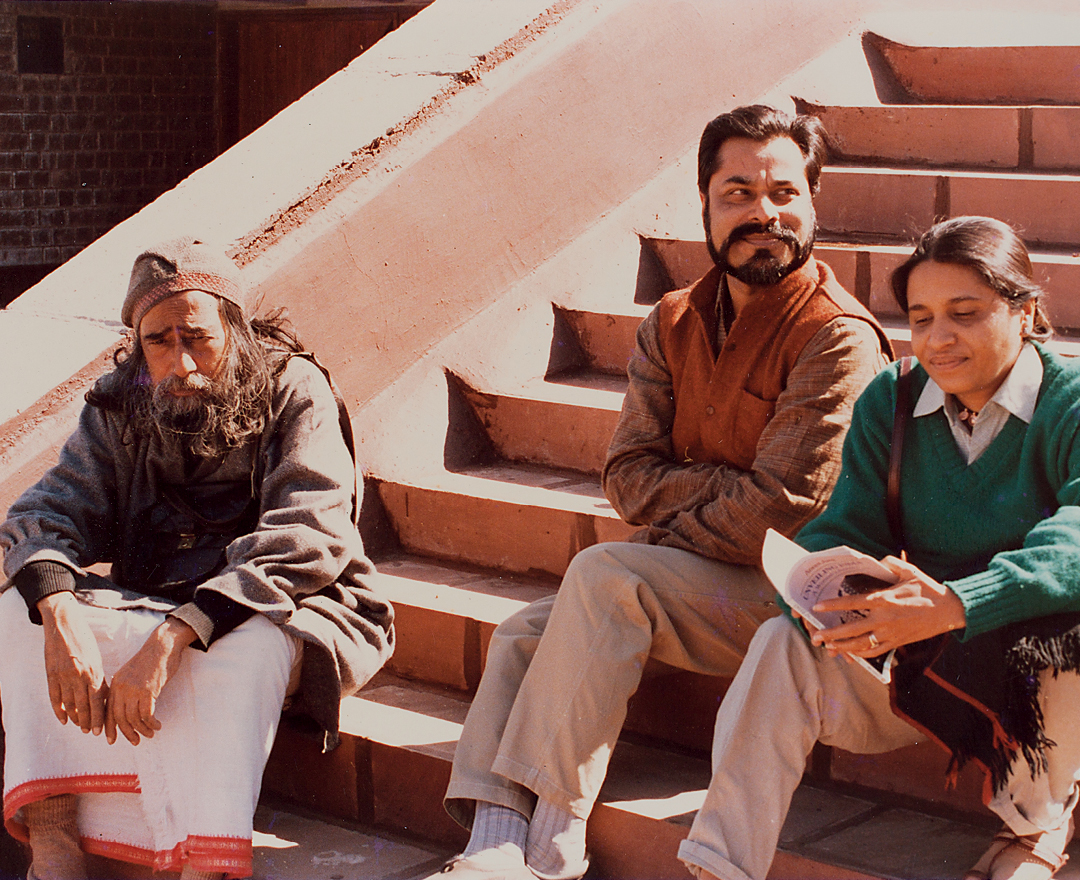 Born in Delhi in 1947, Amitava Das graduated from College of Art, New Delhi, in 1972. At the time, he was part of the New Group and Artists' Forum.
In the Seventies, Amitava won the Lalit Kala Akademi's national award. In 1989, he won a fellowship to study exhibition and graphic design in Germany.
In his youth, Amitava was strongly influenced by the existential philosophy of Sartre and Camus as well as the poetry of Jibananda Das and Shakti Chattopadhyay. The existential dilemma of a man thrown into a world as a stranger is characteristic of his work. In his paintings, Amitava introduces a single figure within a dense, turgidly rendered space.
His affiliation is primarily to expressionism, even as his art appears to spring from an enigmatic subjectivity. In contrast to the fine linear quality of his drawings in which figures are built up through an accumulation of staccato lines, his paintings are realised through strong paint application and an unambiguous role of colour.
In Amitava's art, there is a collapse of the traditional aesthetics of beauty and equilibrium. He does not pass moral judgements on whether the figure is a victim, or perpetrator, or even an unexplained presence in a wasteland. Recently, though, his style has become even more abstract. Amitava experiments with medium and materials, sometimes even creating new ones. The medium used by the artist for conveying similar ideas becomes central to the content of the works. He lives and works in New Delhi.
'My paintings are my thoughts and I think through them. Painting to me has become a kind of a language'
AMITAVA
The 'Manifestations' series of 20th Century Indian Art, Editions V, VI, VIII, IX
'Indian Landscapes: The Changing Horizon'
'Amitava: The Complete Works, A Retrospective'
'Indian Abstracts: An Absence of Form'
DAG, New Delhi, 2014; Mumbai and New York, 2015
National Gallery of Modern Art, New Delhi
Lalit Kala Akademi, New Delhi
Society of Contemporary Art, London