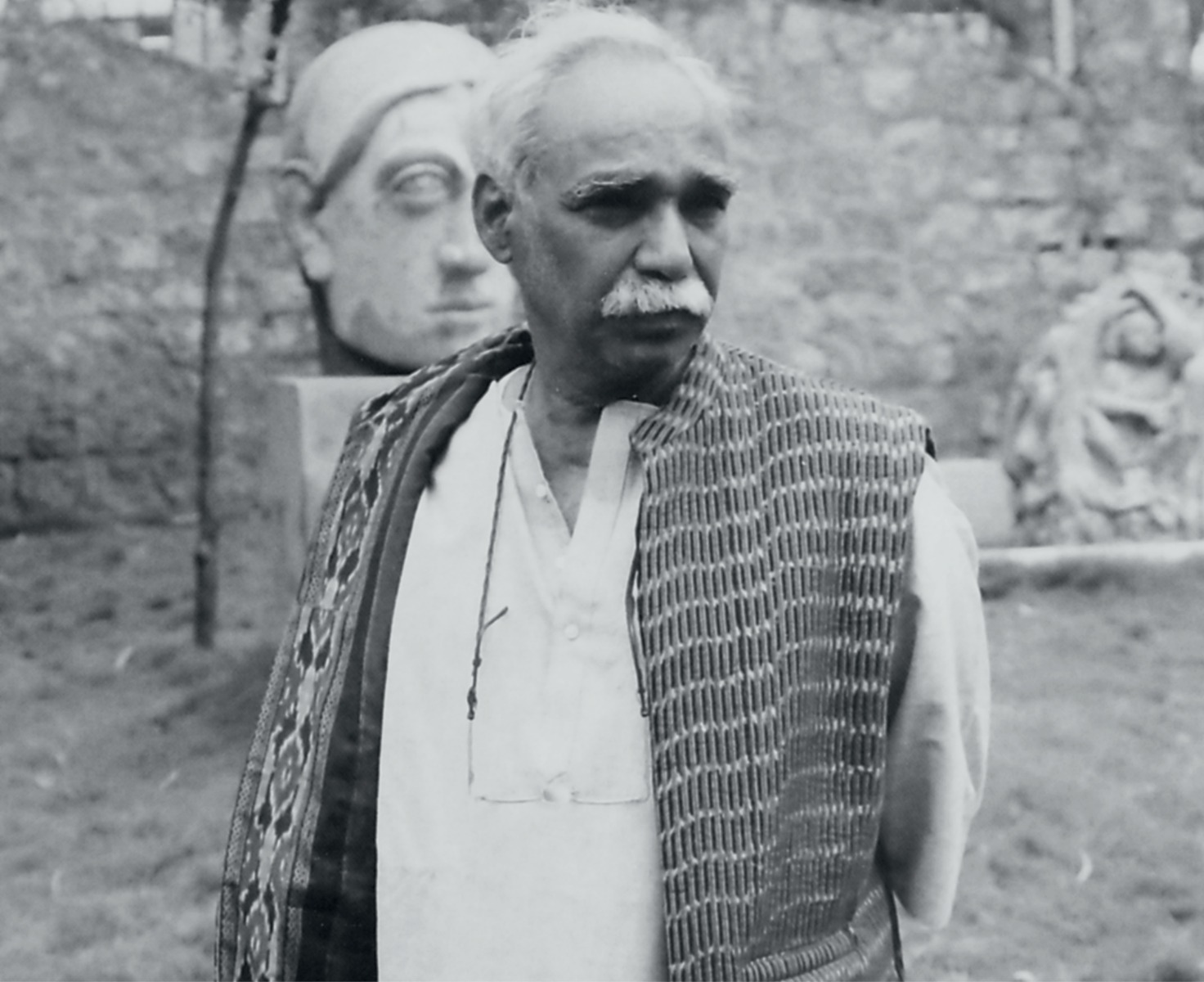 Born in Karimnagar district in undivided Andhra Pradesh, Thota Vaikuntam is known for powerfully-delineated and brightly-coloured portraits of robust men and women of the Telangana region where he grew up.
He studied at College of Fine Arts, Hyderabad, from 1965-70, before training under K. G. Subramanyan at M. S. University, Baroda, in 1971-72, on a Lalit Kala Akademi fellowship.
Calendar art and mythological scenes painted on scrolls and village walls informed his earliest art. His village's egalitarian social structure, with no marked distinctions of caste or other divisions, has been a lasting inspiration; its rustic beauty and resilient farmers, labourers and women his frequent subjects, engaged in simple, daily activities.
Bright, primary colours evoking nature, rendered in fine brushstrokes, bring to life his sensuously-rendered women and their lustrous dark skin and sturdy bodies that are hardened by labour but also decorated in jewellery and flowers. It is his way of recalling the childhood memory of watching male artistes impersonating female characters for theatre groups in his village. Another source of Vaikuntam's inspiration is the children's cultural centre in Hyderabad, Jawahar Bal Bhavan, where he spent fifteen years as an art teacher.
A celebrated artist, Vaikuntam has also done art direction for films; among others, he was art director for the 1988-89 Telugu film Dasi, which won a national award. In 1993, he received the Lalit Kala Akademi's national award. Vaikuntam lives and works in Hyderabad.
'I grew up surrounded by these hardworking women of Telangana with their rustic simplicity that has always appealed to me'
THOTA VAIKUNTAM
The 'Manifestations' series of 20th Century Indian Art, Editions X, XI
'Navrasa: The Nine Emotions of Art'
DAG, New Delhi and Mumbai, 2020
National Gallery of Modern Art, New Delhi
Lalit Kala Akademi, New Delhi
Salar Jung Museum, Hyderabad
Andhra Pradesh Police Academy, Hyderabad
Chester and Davida Herwitz Collection, Peabody Essex Museum, Salem
The Glenbarra Art Museum, Himeji