1910 - 1979
Sunil Madhav Sen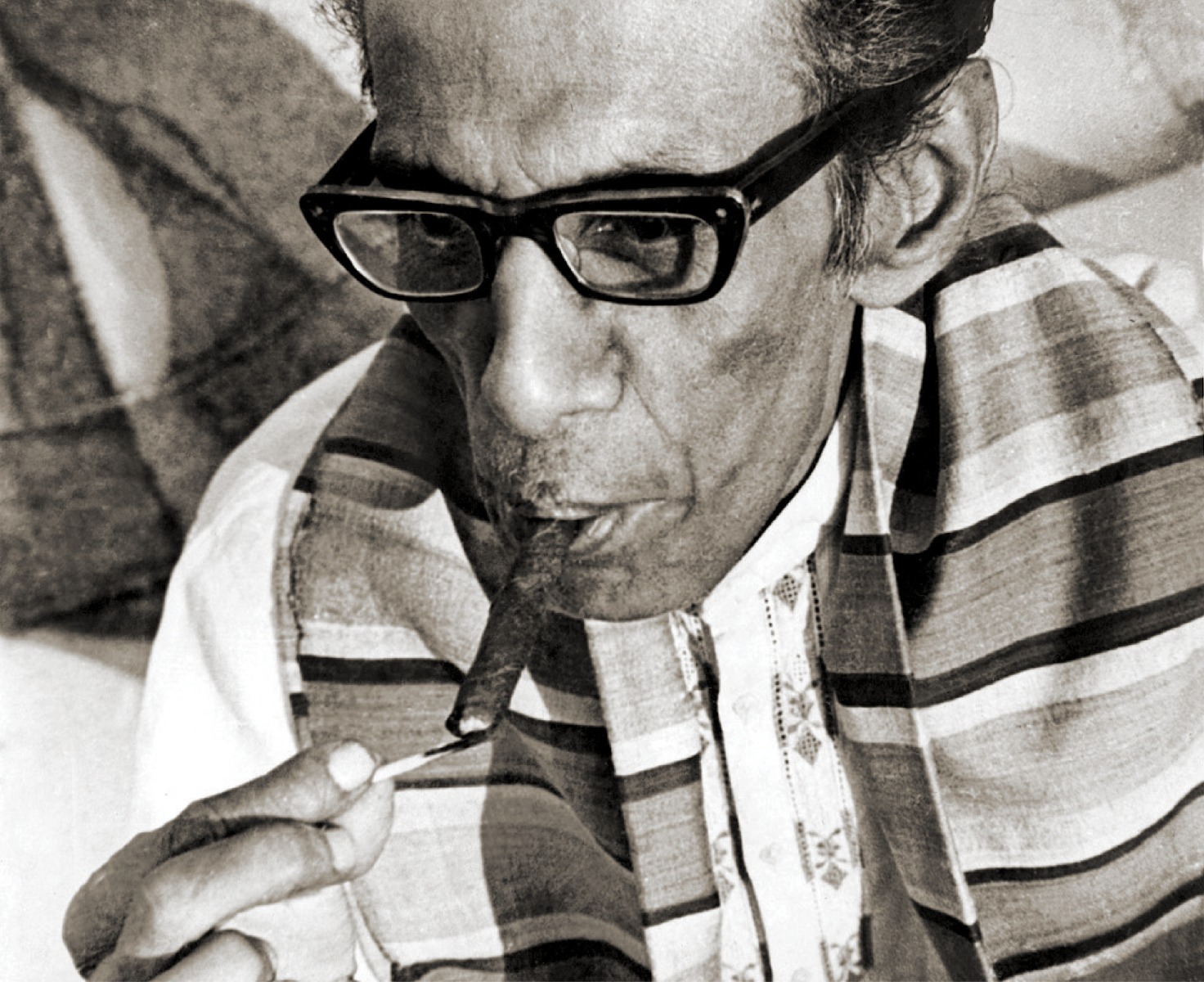 Sen drew inspiration from popular Indian arts, Rabindranath Tagore's treatment of colour, Mexican lithographer José Posada's application of terror as an element of art, and Gaganendranath Tagore's use of cubist elements.
Born in Purulia in West Bengal, Sunil Madhav Sen was a self-taught artist. Though he learned drawing as a child from a local teacher, he studied law and the liberal arts at Calcutta University and worked for the government. He pursued his passion for art privately alongside his legal practise, visiting the studios of Abanindranath Tagore, Atul Bose, J. P. Gangooly, and Satish Sinha. He also apprenticed for two years under Hemendranath Mazumdar, honing his skills in portrait painting.
In his initial years as an artist, Sen made charcoal studies of figures and animals, painted portraits, and made copies of the works of old European masters such as Italian Baroque artist Guido Reni, Dutch master Rembrandt, and sixteenth century Greek artist El Greco. Holding his first solo show in 1950, Sen joined the seminal Calcutta Group in 1952, which was founded in 1943 as a rejection of the Bengal School, and believed in painting the social and political reality of the times.
His subjects were Nepalese women, Bhutia boys, ordinary life, the dispossessed, the Quit India movement, the Bengal famine, gods and goddesses, and the terror and beauty of children's dreams. His works are part of collections at National Gallery of Modern Art, New Delhi, Library of Congress, U.S.A., New York Public Library, and Bradford Museum.
'I think perfection is ugly. Somewhere in the things humans make, I want to see scars, failure, disorder, distortion'
YOHJI YAMAMOTO
The 'Manifestations' series of 20th Century Indian Art, Editions V, VII, VIII, X, XI
DAG, New Delhi, 2012; Mumbai, 2014; New York, 2016
'The Printed Picture: Four Centuries of Indian Printmaking'
DAG, New Delhi, 2012; Mumbai, 2016; alternate locations in Kolkata, 2013; Jaipur, 2017; Chandigarh, 2018
'The Naked and the Nude: The Body in Indian Modern Art'
DAG, New Delhi, 2013; New York, 2015-16; Mumbai, 2016
'Indian Divine: Gods & Goddesses in 19th and 20th Century Modern Art'
DAG, New Delhi and Mumbai, 2014
'Indian Portraits: The Face of a People'
DAG, New Delhi and Mumbai, 2014
'Navrasa: The Nine Emotions of Art'
DAG, New Delhi and Mumbai, 2020
'Home is a Place: Interiority in Indian Art'
National Gallery of Modern Art, New Delhi
Lalit Kala Akademi, New Delhi
Victoria Memorial, Kolkata
Jadavpur University, Kolkata
Birla Academy of Arts & Culture, Kolkata
Government Museum and Art Gallery, Chandigarh
Bradford Museum, Bradford
Library of Congress, Washington, D.C.
New York Public Library, New York