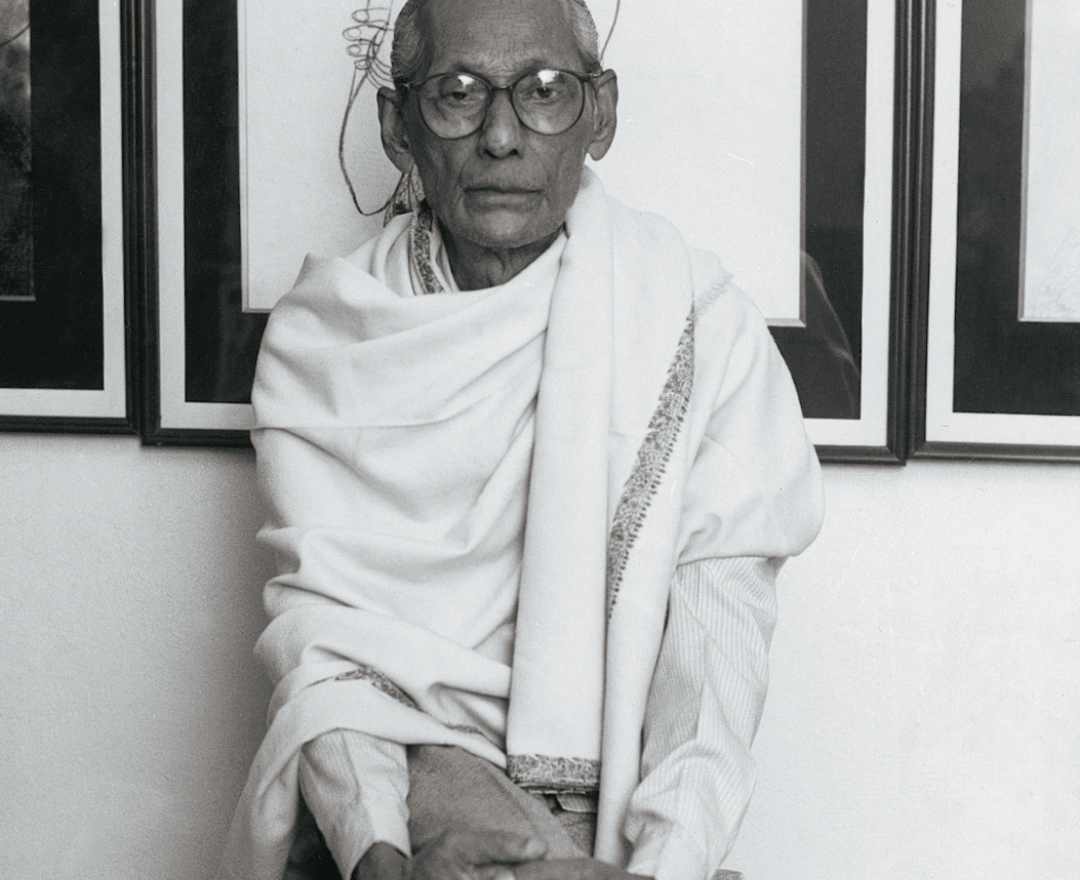 Born into a family of classical musicians in Cuttack, Orissa, Gopal Sanyal came to Calcutta in 1948 and took a diploma in fine arts from the Government College of Arts and Crafts in 1957.
A national scholarship awardee in painting for three years from the Government of India, Sanyal was a founder member of Calcutta Painters and had exhibited at its inaugural group show at All India Fine Arts and Crafts Society, New Delhi, in 1963; he was also a lecturer in fine arts.
Drawings and decorative architectonic representations formed a major part of his works, with human parables, animals, roadside life, and itinerant musicians as subjects. Drawing always remained a stronger interest for Sanyal than painting, but that he did not avoid the latter was evident from his passion and skill for colour.
A sound knowledge of anatomy came through in his distortions of form, as did a Cezanne-ian sophistication of composition. Most of his drawings and mixed media works featured common people, bird sellers and Baul musicians, revealing his empathy for hardworking, poor folk outside the pale of regular society.
He received awards from the Academy of Fine Arts, Calcutta, in 1963, and the All India Fine Arts and Crafts Society, New Delhi, in 1964 and '71. His works are included in important collections of the Chicago University, Natraj Gallery in Texas, National Gallery of Modern Art, New Delhi, and the Birla Academy of Art and Culture, Kolkata, to name a few. Sanyal was also the subject of a 1993 film by Debiprasad Ghosh.
'I don't paint dreams or nightmares, I paint my own reality'
FRIDA KAHLO
'Indian Portraits: The Face of a People'
'Navrasa: The Nine Emotions of Art'
DAG, Mumbai, New Delhi, 2020
National Gallery of Modern Art, New Delhi
Government Museum and Art Gallery, Chandigarh
Academy of Fine Arts, Kolkata
Birla Academy of Art and Culture, Kolkata
Chicago University, Chicago