Gallery Exhibition
Soliloquies of Solitude
Five Indian Abstractionists in the West
Mumbai: DAG 2, The Taj Mahal Palace, Colaba
2 April – 22 May 2023
11 am – 7 pm
Monday – Saturday
The mid-twentieth century saw a churn in the practice of art in India with a number of artists beginning to explore a genre that had swept the West with its absence of figuration in favour of abstraction. The non-representational began to gain traction as artists found within it a way to express themselves purely through colour as a potent tool to communicate emotions. Abstraction emphasised the relationship between originality and expression in ways that were complex, leading one to debate about the eventual goal of art.
'Soliloquies of Solitude' brings together five Indian abstractionists whose practice, largely away from India, was nevertheless rooted in their experiences. Whether spontaneous or controlled, the language of abstraction allows artists the freedom to experiment in ways that are not confined by academic rostering. This sense of liberation extends from artists to viewers as well, thereby extending its scope and freeing it up from the necessities of interpretation.
This exhibition explores the works of two printmakers and three painters. Of the former, Zarina Hashmi, who practiced for most part from New York, is known for her explorations of cities, maps, locations, borders and displacement in her search for a home in a country riven by Partition in which her citizenship and domicile constantly rankled as a memory. Krishna Reddy, who spent his career working in Paris and New York and came to be regarded as one of India's pre-eminent printmakers, developed a viscosity process that would empower generations of artists, to many of whom he was also a teacher.
Of the painters, Ambadas left India to live in Oslo, Sohan Qadri made his home in Copenhagen, and Rajendra Dhawan settled in Paris. All three abstractionists developed a distinctive language for themselves. Ambadas's paintings were a breathless homage to the land of his birth with their restless, swirling energy about which he noted: 'Nothing is empty, every bit of space breathes.' Yoga-practitioner Sohan Qadri created works that served, almost intuitively, as an aid to meditation in rich, deep colours. And Dhawan's own life found representation in his autobiographically introspective dry-brush paintings in which landscapes reflected his innermost feelings and turmoil.
Abstraction was crucial to the practice of each of these émigré artists, their uniqueness illustrated by the social and political stance taken by each of them in the process of creating art. In bringing them together in 'Soliloquies of Solitude', the viewer can sense the similarities and differences that help each of them stand uniquely in a league of their own.
'Art is not created in an intellectual enigma of some kind unless reinforced spiritually and intrinsically—otherwise it will end up in redundancy. Intellectual art is a product of rationalisation and selective processing and is therefore short of adventure and drama'
–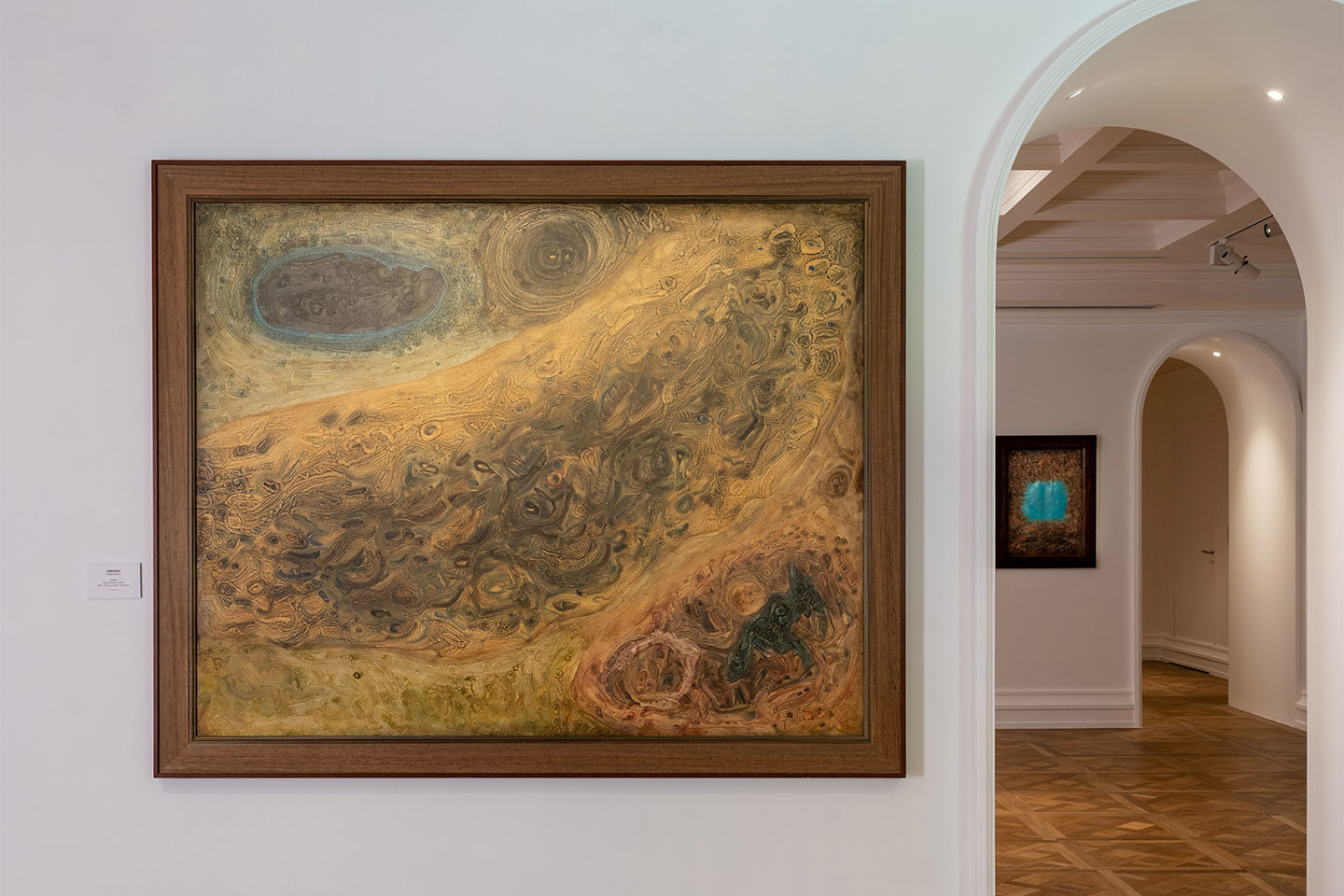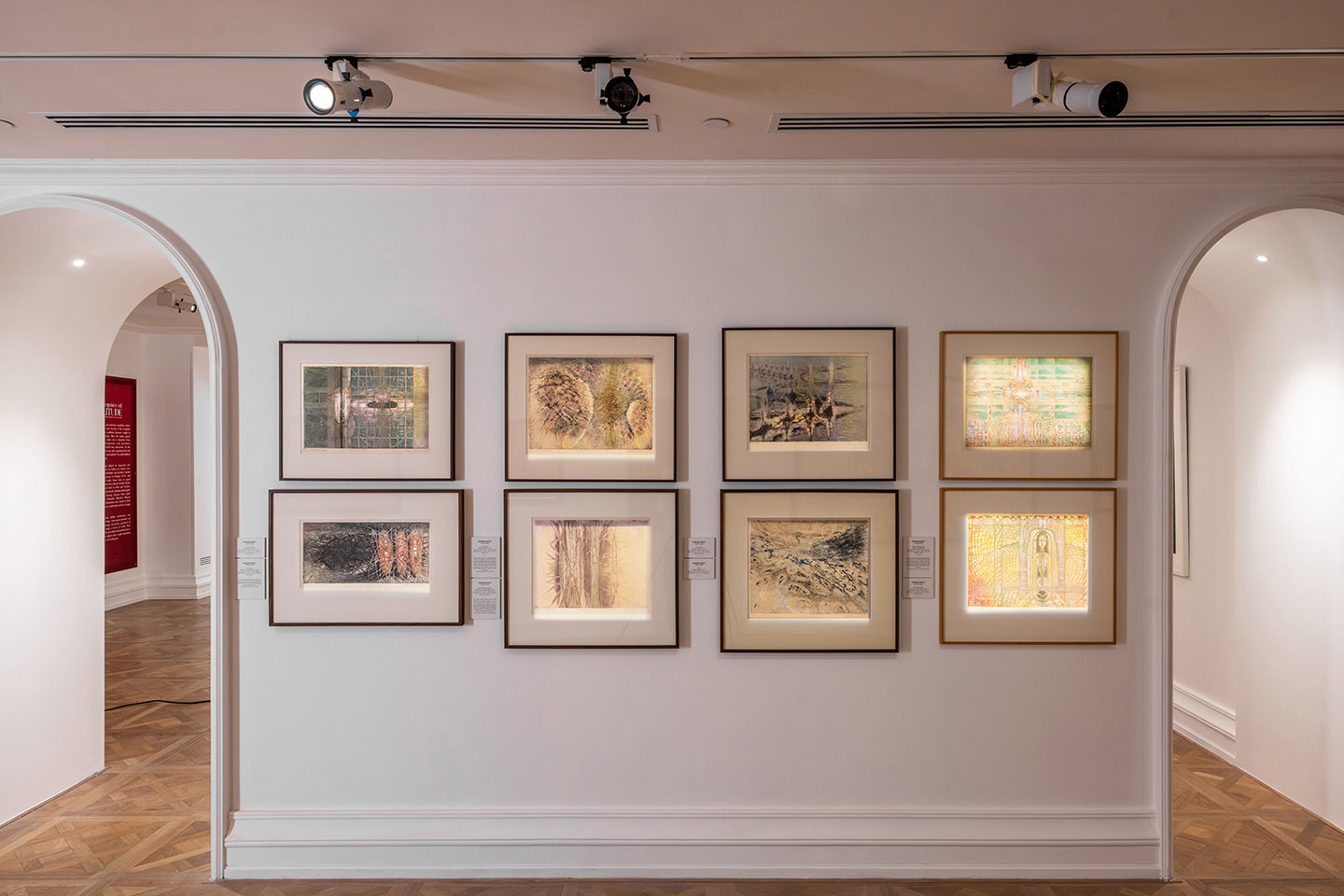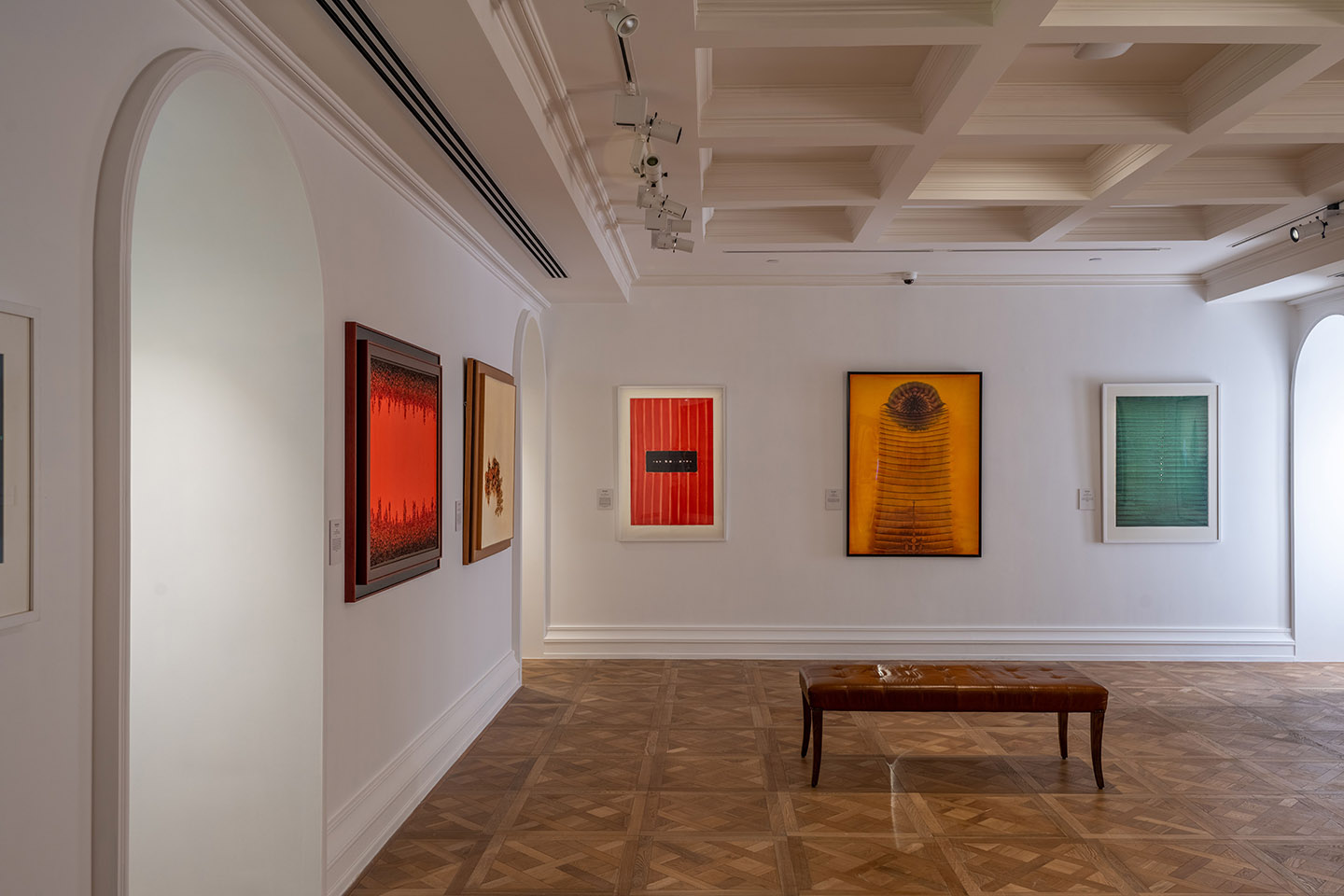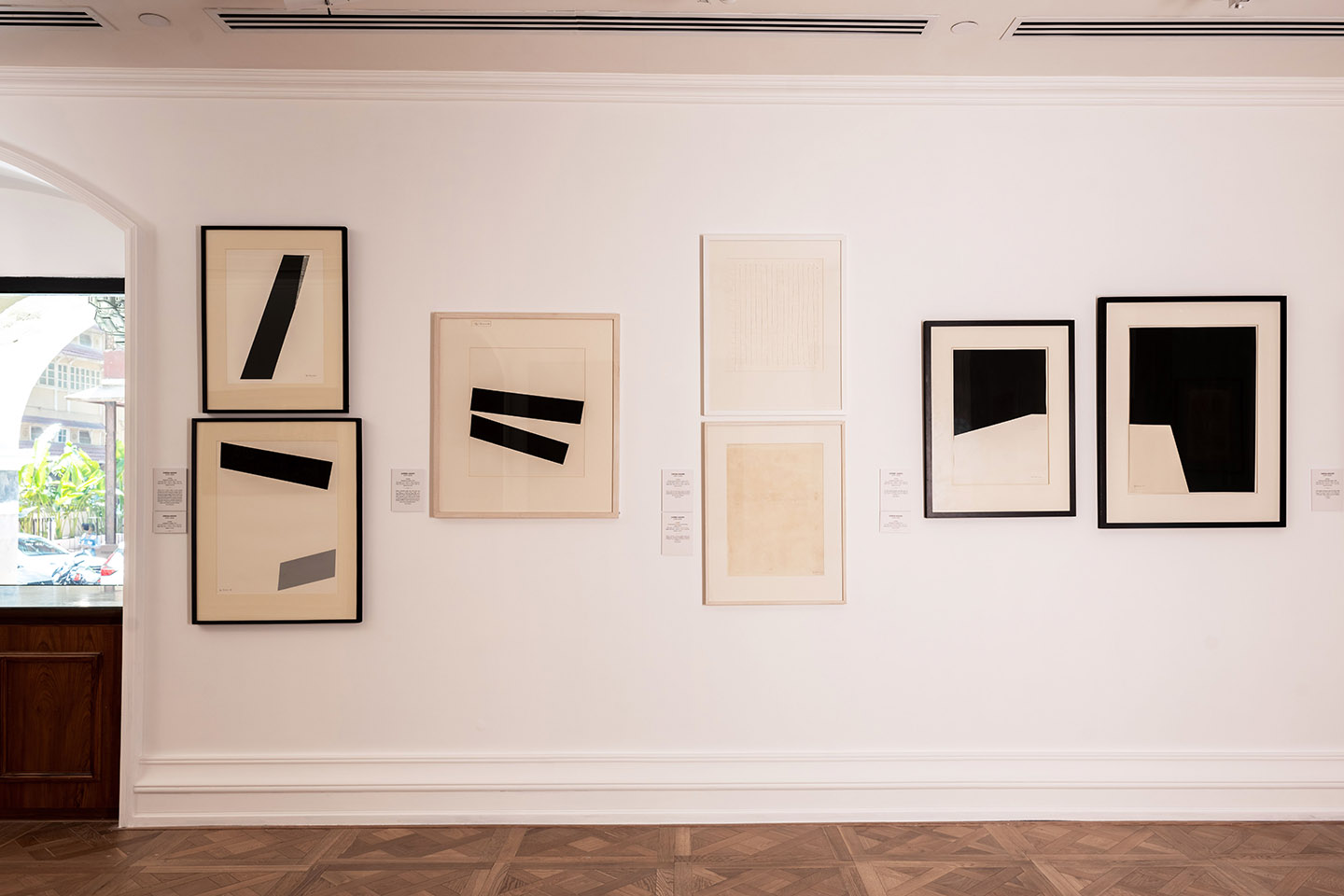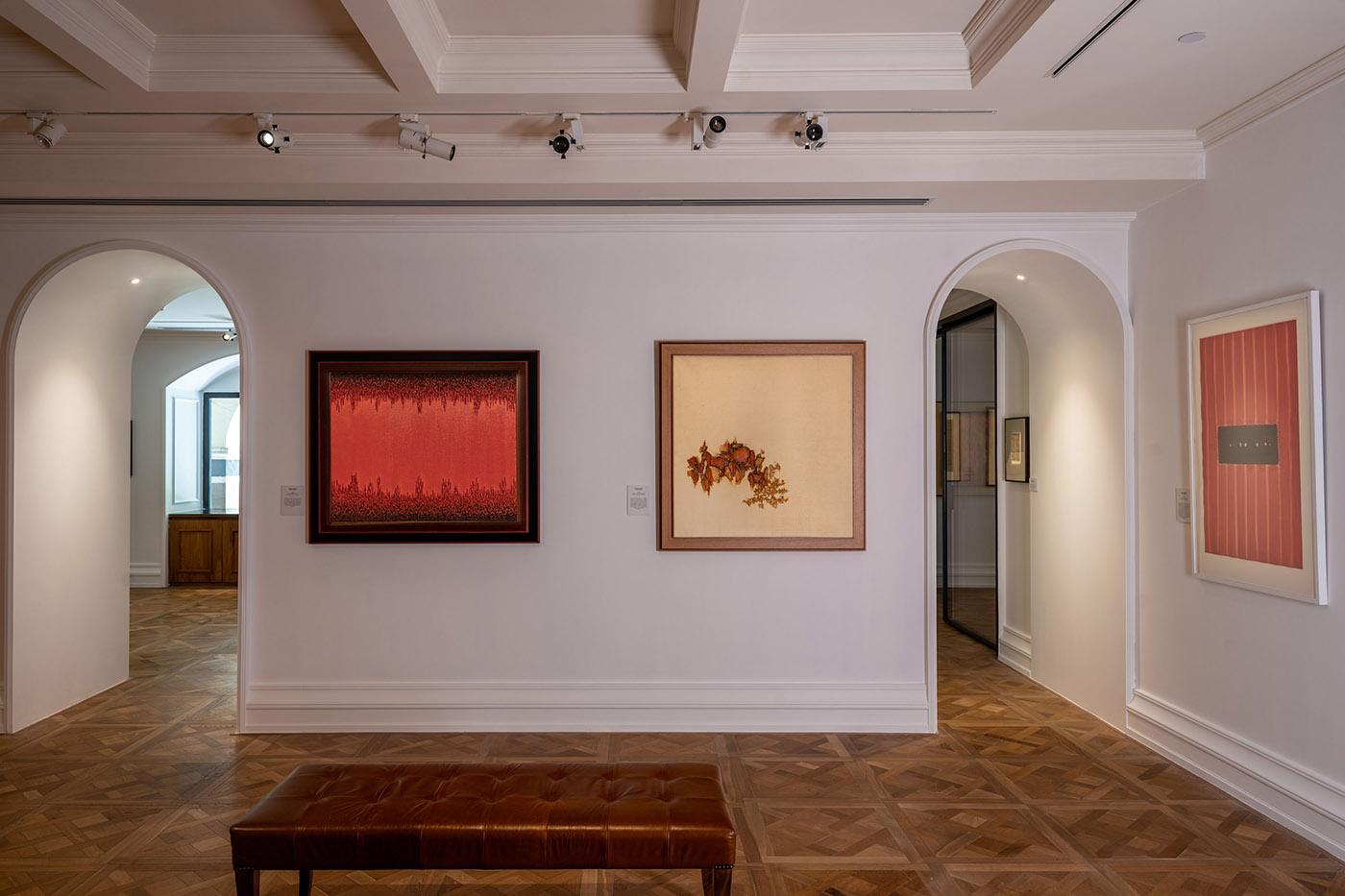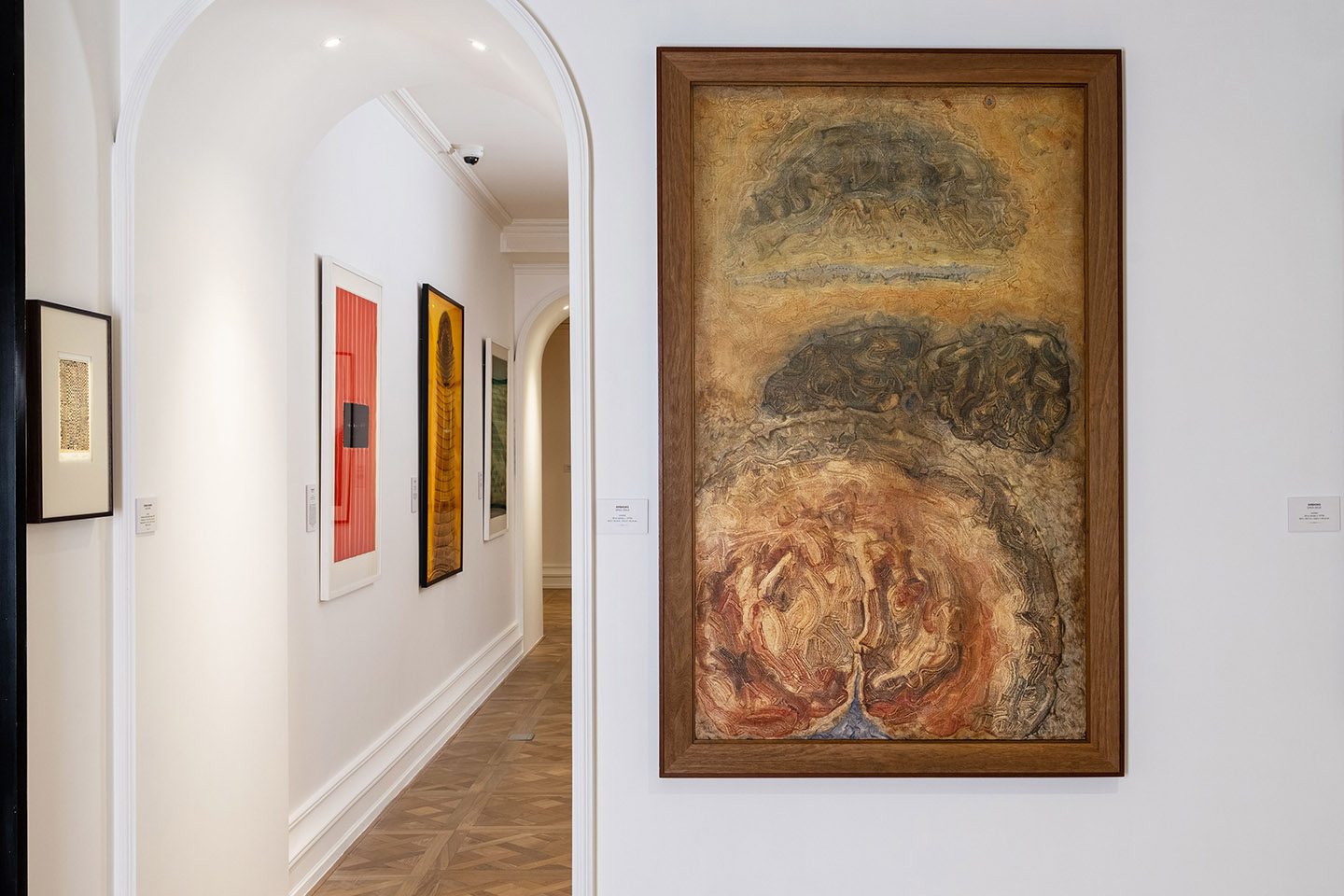 exhibition video