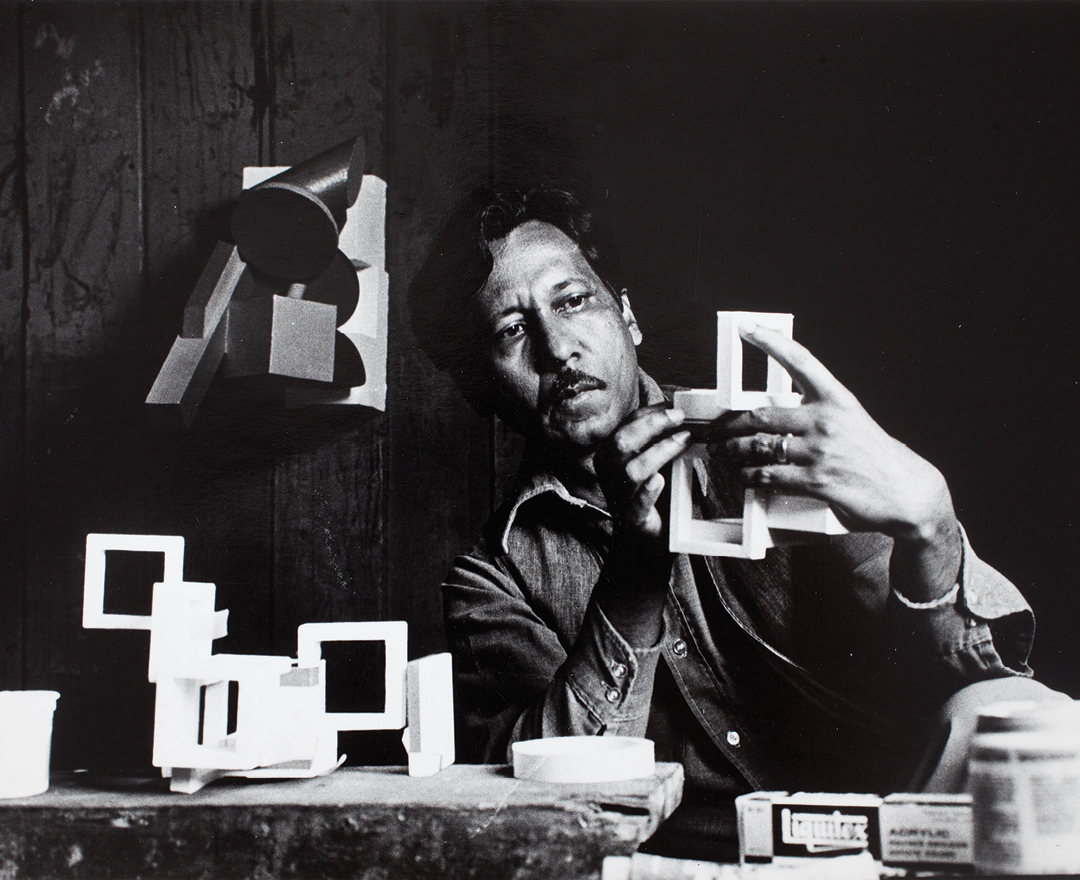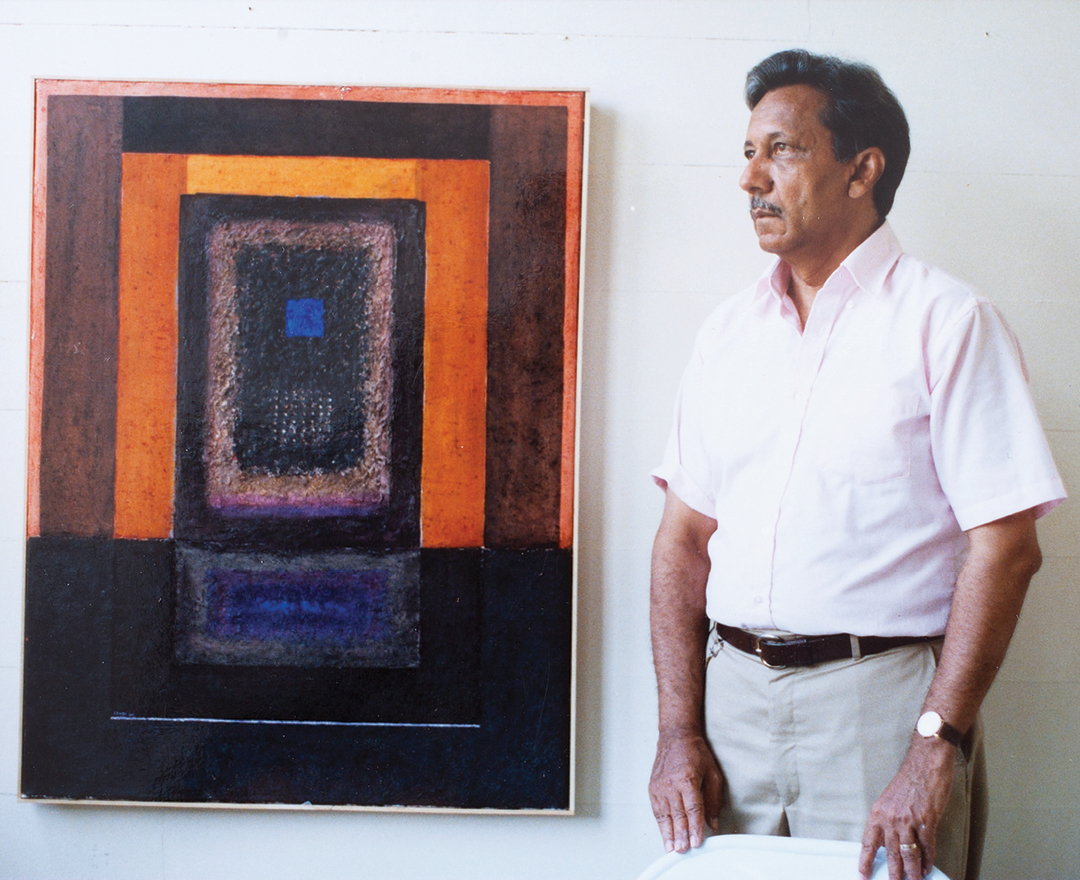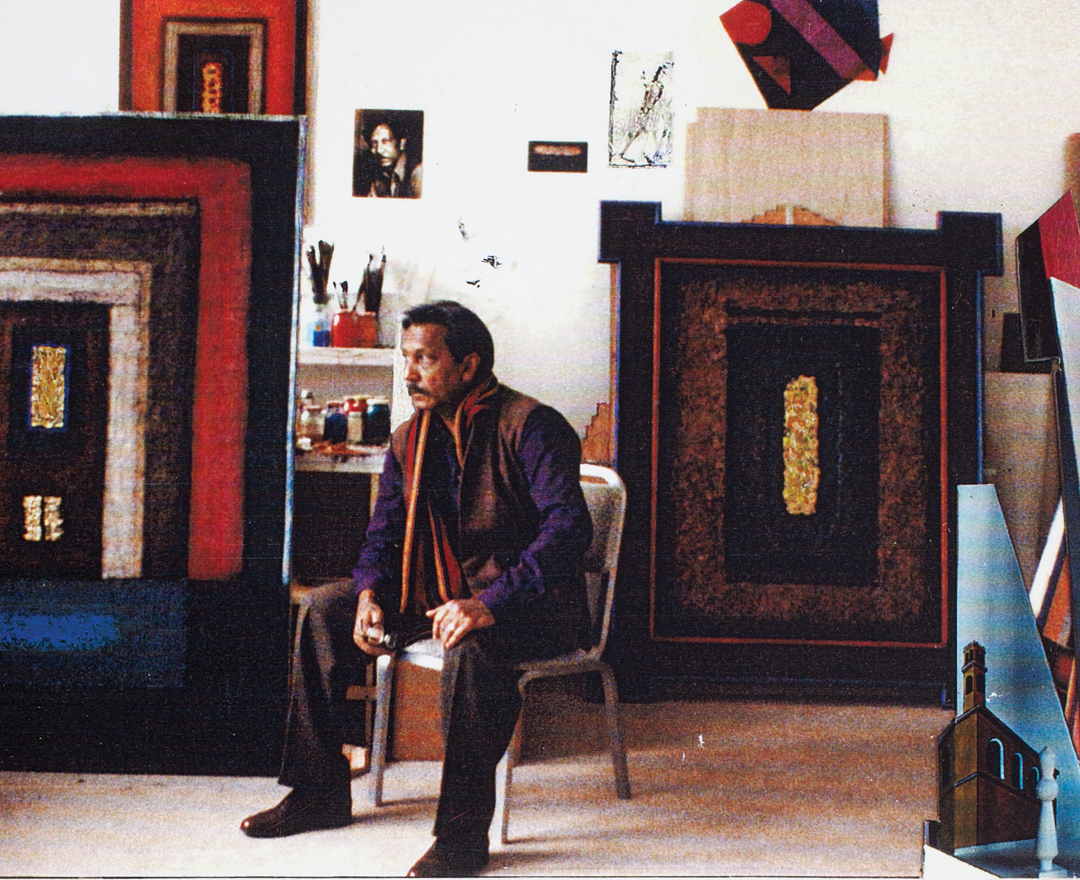 Eric Bowen was born in Allahabad on 3 May 1929 and received a diploma from the College of Art, New Delhi, in 1959.
Though he joined the short-lived Group 1890, his journey to be a part of the significant art movements in the 1960s took root when he and Paramjit Singh started the Group Unknown, a Delhi-based collective of young artists and sculptors.
Bowen was also a member of the Council of Indian Artists, and the Young Artists Society, both in New Delhi. Bowen got an Italian state scholarship to study art there in 1962. He received another grant from the Norwegian government to study and travel, and he eventually settled in Oslo.
Bowen was largely known for his abstract paintings, but also made landscapes. In fact, many of his works in the particular genre are part of the collection of the National Gallery of Modern Art, New Delhi. It was in Oslo that he started incorporating tantric elements in his work.
In 1985, Bowen made a series of twelve paintings incorporating quotes by Rabindranath Tagore, Japanese poet Sankichi Toge and other notable poets and philosophers, titled The Right to Life in Peace. The series was based on concerns about a world emerging from mindless wars and senseless violence with the artist painting skeletal figures, mushroom clouds, and billowing smoke. The series, for which he received a grant from the Royal Ministry of Foreign Affairs of Norway, was showcased at the U.N. office in Geneva. Bowen passed away in 2002.
'The works of Bowen have the cool clear lines of architecture but they also include in varying degrees sculpture in the round, bas relief and painting'
JAYA APPASAMY
'Group 1890: India's Indigenous Modernism'
DAG, Mumbai, New York, 2016
'Memory & Identity: Indian Artists Abroad'
DAG, New Delhi and New York, 2016
'Memory & Identity: Indian Artists Abroad'
National Gallery of Modern Art, New Delhi
Smithsonian Institution, Washington, D.C.,