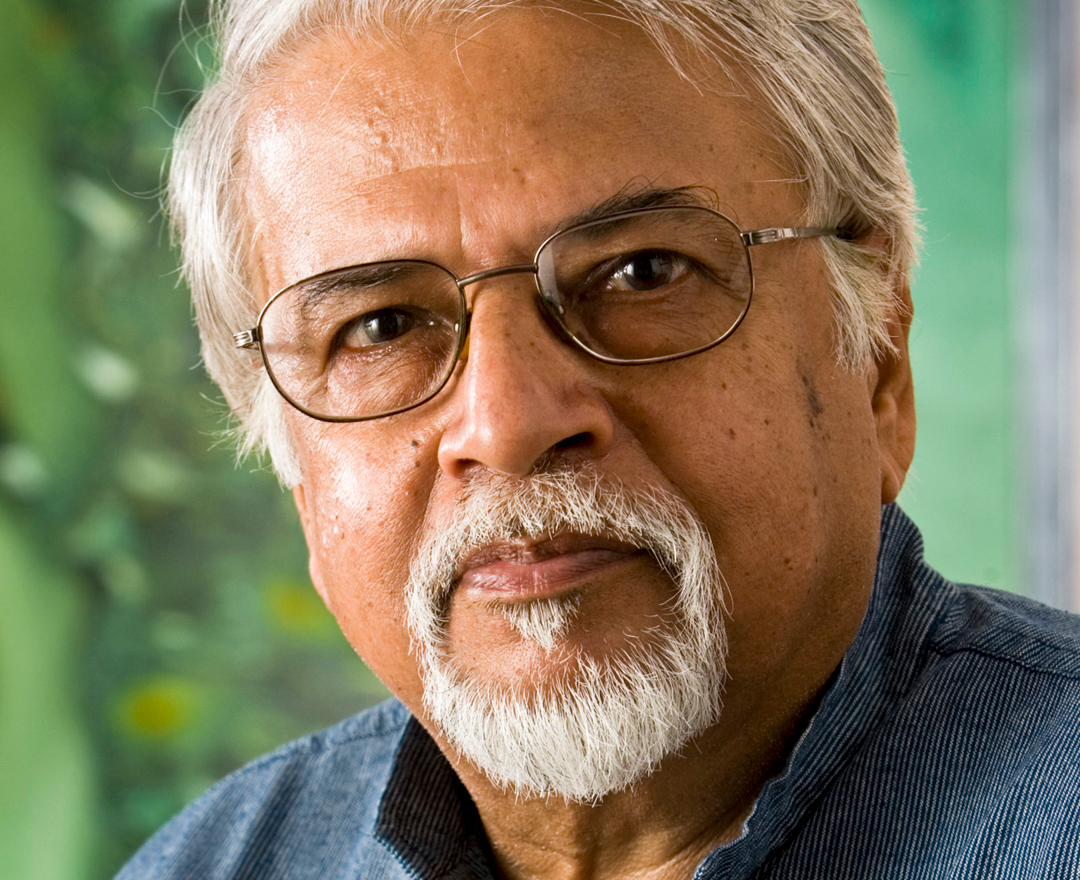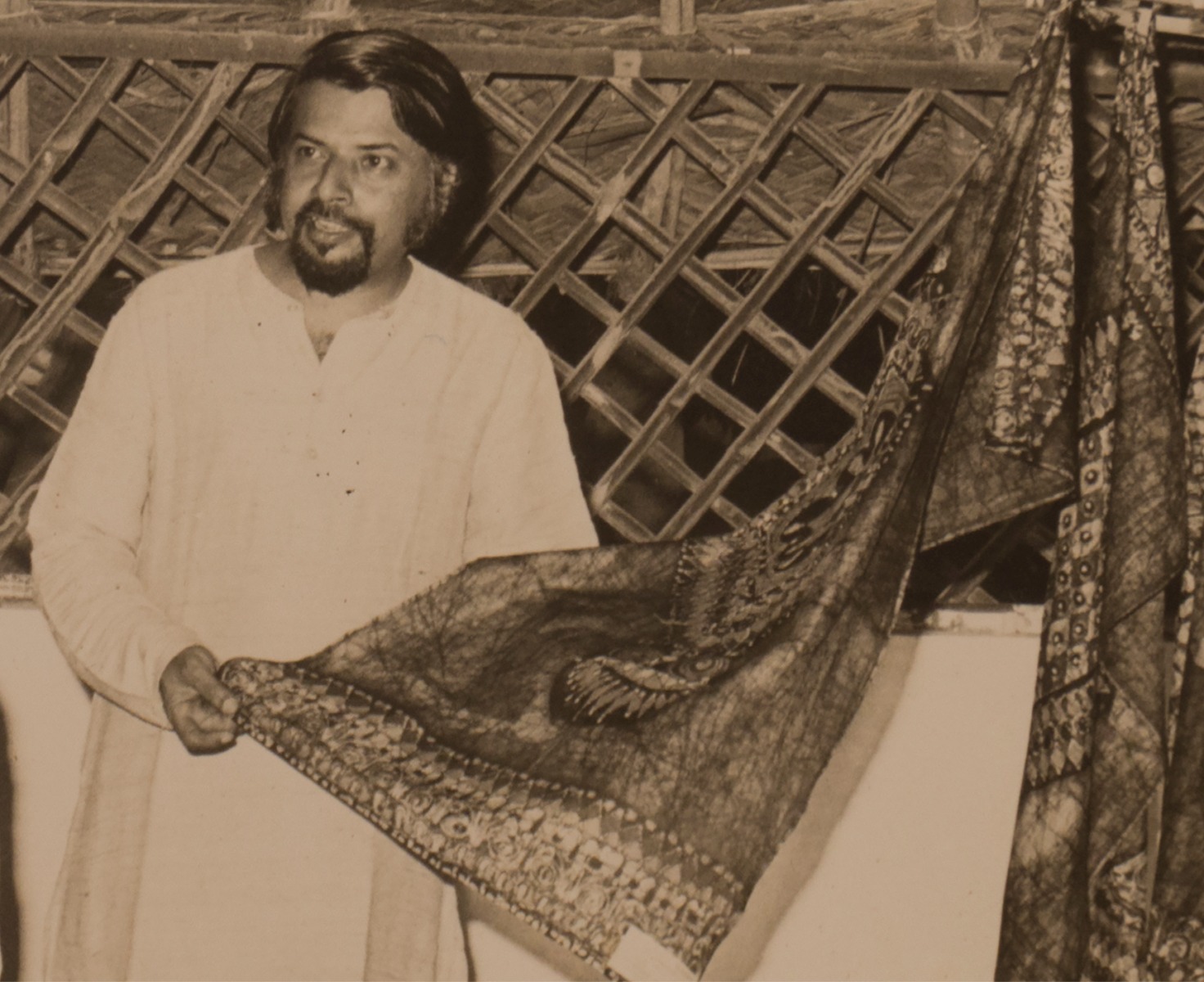 Born in Mysore, S. G. Vasudev completed his diploma in fine arts, from Government College of Art and Craft, Madras, in 1968, where he was deeply influenced by artist-teacher K. C. S. Paniker. While still a student, he won Lalit Kala Akademi's national award in 1967.
Vasudev became popular with his Vriksha series of the 1970s that further evolved into the Mithuna series that examined vegetal and human sexual imagery. His exploration of themes resulted in his well-known works belonging to the He & She series, Hayavadana, Ganesha, and humanscapes. Vasudev has also worked closely with master weavers to create tapestries in silk featuring the themes he has been exploring over the years. Besides, he has made copper engravings, beaten metal objects, and batik style painting on cloth as well as canvases. In the early days, his works were done in heavy impasto. Later, however, Vasudev realised he could integrate the linear impulse that is the most significant aspect of the south Indian style, with both colour and lyricism. Simple geometrical shapes provide a frame to his compositions.
Along with his teacher Paniker, Vasudev was one of the founder-members of Cholamandal Artists' Village, where he lived and worked till 1988. He has participated in several important group and solo exhibitions in India and abroad. A former member of the executive board of Lalit Kala Akademi, New Delhi, the artist lives and works in Bengaluru.
'Inspiration automatically comes when you sit in front of the canvas'
S. G. VASUDEV
'Indian Abstracts: An Absence of Form'
DAG, New Delhi, 2014; Mumbai and New York, 2015
'Madras Modern: Regionalism and Identity'
National Gallery of Modern Art, New Delhi
Lalit Kala Akademi, New Delhi
Citi India Corporate Collection