1920 - 1982
A. A. Almelkar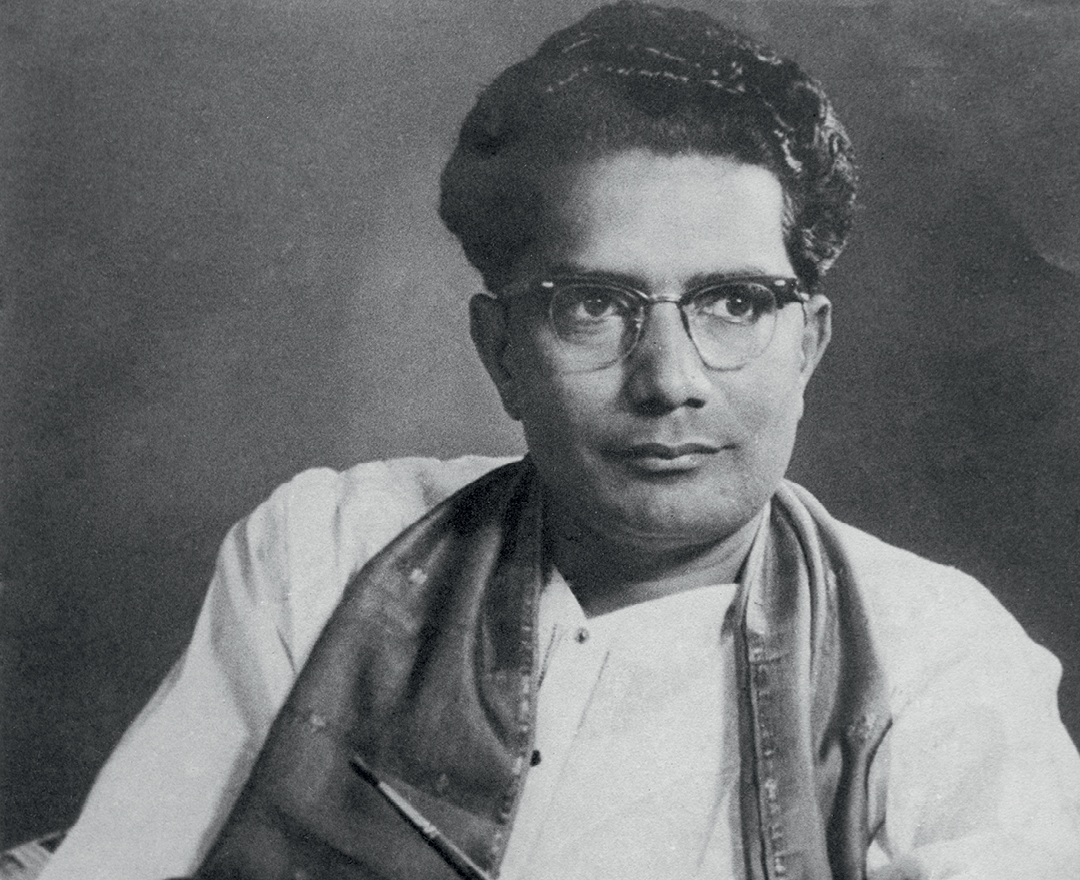 Abdulrahim Appabhai Almelkar was born on 10 October 1920 in Solapur, Maharashtra. He won many prizes for his works while studying at Sir J. J. School of Art, Bombay, from where he graduated in 1948.
Close association with the Art Society of India and the Bombay Art Society brought him early recognition, laying the foundation for an illustrious career with over forty solo shows in his lifetime.
Almelkar's landscapes were inspired by the works of Walter Langhammer, N. S. Bendre and European art. In his naturalistic and figurative works, he incorporated folk motifs as well as details in the miniature tradition. Coupled with experiments with modernistic elements, he evolved a style uniquely his own.
Almelkar's subjects comprised ordinary people, fishermen and tribal communities, set in the backdrop of their hand-painted homes with elaborate motifs. He was known to have made frequent trips to the jungles of Maharashtra, painting the flora and fauna and local communities of those forests.
Much feted, Almelkar won the Governor's Award of the Bombay Art Society in 1948, the Society's gold medal in 1954, Art Society of India award in 1955, and the Lalit Kala Akademi's national award in 1956 and 1960; in all, he won twenty gold medals and twenty-four silver medals. His works were displayed in exhibitions in India, Malaysia, Singapore, Indonesia, and Ceylon. He served as the principal of a private art school, the Nutan Kala Mandir in Bangalore, before joining his alma mater as lecturer in 1968. He passed away in December 1982.
'Almelkar fought modernism to retain the Indianness of his works'
SUHAS BAHULKAR
The 'Manifestations' series of 20th Century Indian Art, Edition VII, VIII
'New Found Lands: The Indian Landscape from Empire to Freedom'
DAG, New York, 2021; Mumbai, 2021-22
National Gallery of Modern Art, New Delhi
Birla Academy of Art and Culture, Kolkata
Sunday Magazine, The Western Times