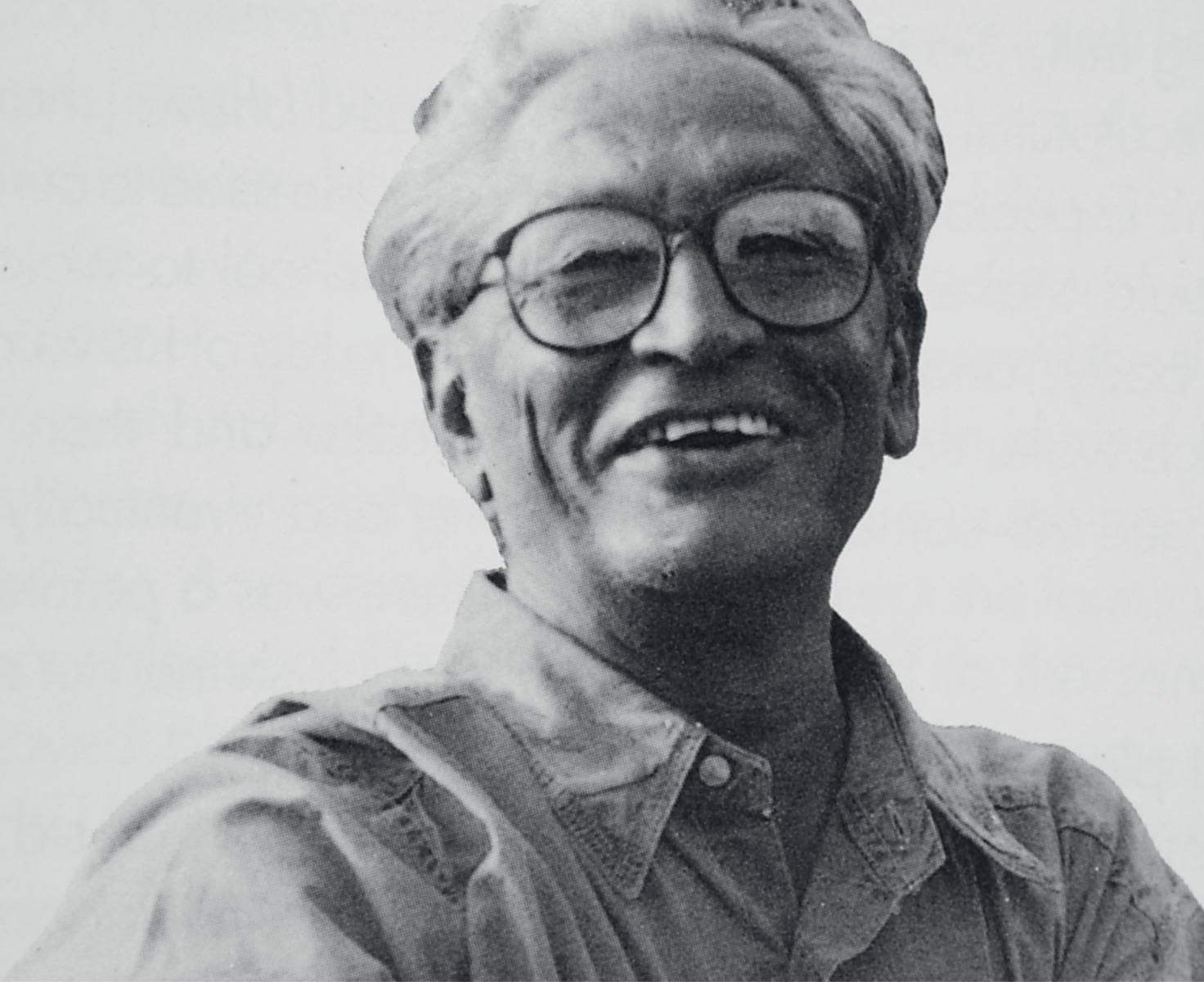 Nagji Patel's sculptures provided glimpses into his childhood memories through his use of seeds, deities, and animals.
Born in Gujarat to a family of farmers, he grew up making clay toys as part of playing with village children. He joined the painting course at Faculty of Fine Arts, M. S. University, Baroda, but eventually switched to sculpture, which he found less daunting than painting. He obtained an M.F.A. in sculpture in 1964 and in the same year won a travelling scholarship from the Government of India, which allowed him to visit quarries across the country and interact with stone carvers.
A unique characteristic of Patel's sculptures is his part-polished, part-rough aspects of stone, inspired by historical sculptures at Badami and Mahabalipuram where some parts have acquired a polished feel due to centuries of being touched by people's hands, while the rest of the work remains in its natural state.
Carving was Patel's preferred process as he enjoyed the sensuousness of marble, the warmth of sandstone, and the tactile texture of granite and wood. To his printmaking too, Patel brought a sculptural effect.
He won many honours, such as the Gujarat state award in 1962-64, the Lalit Kala Akademi national award in 1976, the Gaurav Puraskar in 1997, and Aditya Vikram Birla Kala Shikhar Puraskar in 2011. His sculptures are installed at Seoul Olympic Park, Korea, Arandjelovac, Serbia, the Noguchi Museum in Japan, and several places in Baroda, where he built his career.
He passed away on 17 December 2017.
'The technique of the part-polished, part-rough surface of stone was partially inspired by the sculptures I had seen in Badami and Mahabalipuram'
NAGJI PATEL
'The Printed Picture: Four Centuries of Indian Printmaking'
DAG, New Delhi, 2012; Mumbai, 2016; alternate locations in Kolkata, 2013; Jaipur, 2017; Chandigarh, 2018
National Gallery of Modern Art, New Delhi
Lalit Kala Akademi, New Delhi, Bengaluru and Ahmedabad
Roopanker Museum of Fine Arts, Bharat Bhavan, Bhopal
Museum of Fine Arts, Chandigarh
Jyoti Ltd. Corporate Collection, Vadodara
Indian Petrochemicals Corporation Ltd, Vadodara
Madhavan Nair Foundation, Ernakulum