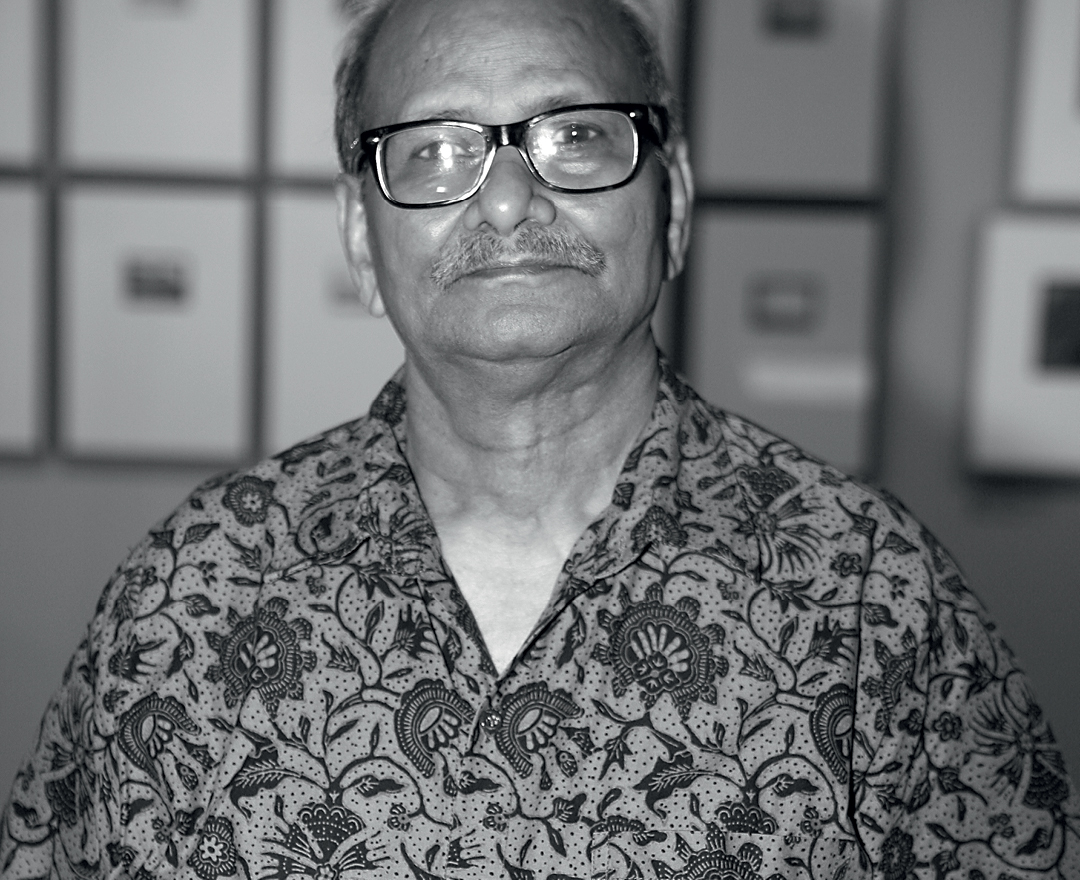 Known for exploring the mysteries of life beyond the realm of logic through his art, Jai Zharotia was born in Delhi in 1945.
Zharotia studied fine arts at the Delhi College of Art from 1967-71 and went on to teach at his alma mater for over three decades. Accessible and non-dogmatic as a teacher, he was popular among students.
Zharotia read poetry with interest and wrote in Hindi as well. Throughout his life, he remained associated with children's projects at Bal Bhawan, an institute where he had taught briefly early on in his career.
What remained constant was his lifelong quest to go beyond what could be explained and understood, and he gave expression to this pursuit of the mysterious through his vivid imagination. His works—paintings, prints and sculptures—are known for presenting a sense of duality, the visible and the invisible, the apparent and the elusive, the conscious and the subconscious.
Zharotia won several awards, including the Priyadarshini Award in 2004, senior fellow in the field of visual arts by the Government of India, 1998, Lalit Kala Akademi's national award in 1992, Sahitya Kala Parishad's award for silkscreen printing in 1979, among others.
His works have been collected by the National Gallery of Modern Art as well as the Kiran Nadar Museum of Art, New Delhi. He passed away on 27 March 2021.
'The two most important things in art are: the idea and how you put it on paper, so that the image becomes important'
JAI ZHAROTIA
National Gallery of Modern Art, New Delhi
Lalit Kala Akademi, New Delhi
Sahitya Kala Parishad, New Delhi