1935 - 2013
Jagmohan Chopra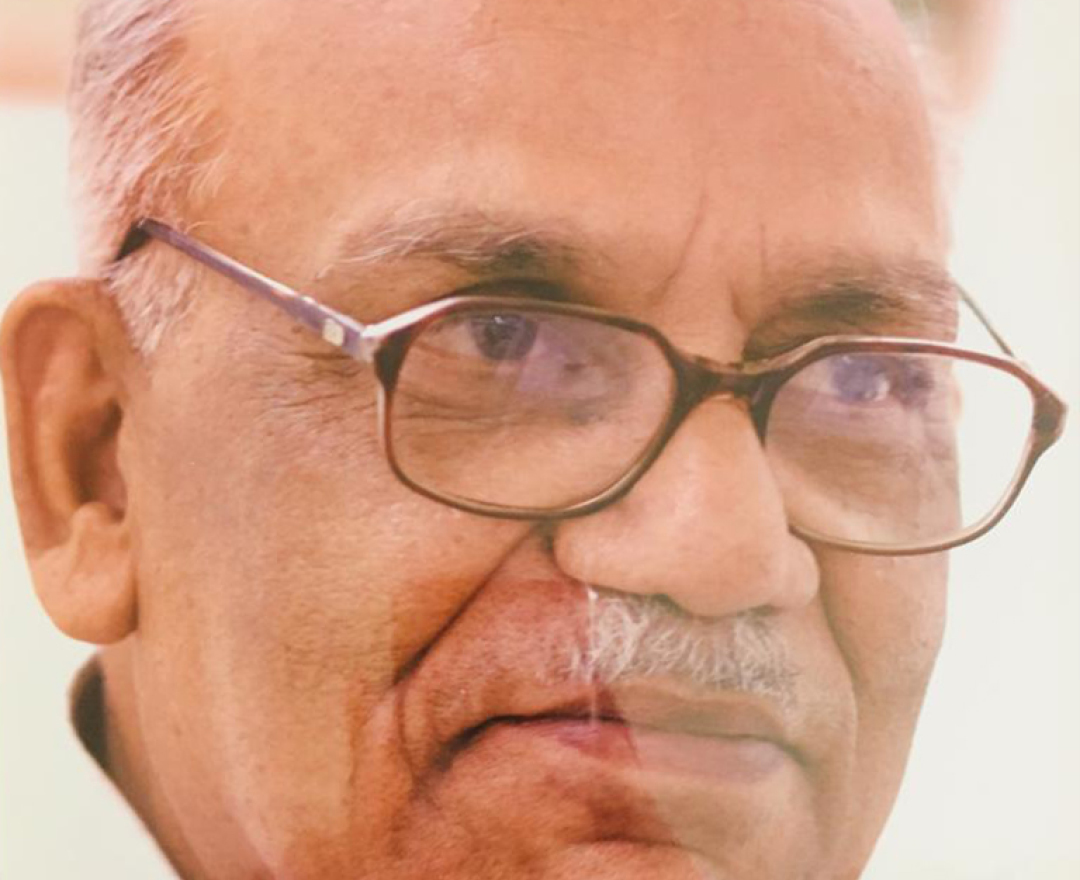 Born in Lahore in present-day Pakistan, Jagmohan Chopra is best remembered as a father figure in Indian printmaking who initiated an entire generation of artists into this genre of art.
Chopra obtained a diploma in fine arts from Delhi Polytechnic in 1958. Soon after, he joined his alma mater (better known as College of Art), as a senior lecturer, where he set up the printmaking department along with colleague and eminent artist Somnath Hore. It was here that an enthusiastic group of printmakers coalesced around him, leading to the founding of Group 8 under his stewardship. He set up a makeshift print studio in his living room for the benefit of his students.
His own pursuit as an artist was influenced and encouraged by Hore. For his intaglio prints, Chopra dispensed with the use of acid on zinc plate, using cardboard plate instead, which, unlike zinc, was inexpensive and easily available to students. Chopra was also an active painter and photographer.
He headed several art institutions such as New Delhi's All India Fine Arts and Crafts Society and Lalit Kala Akademi, Chandigarh. He served as principal of the Government College of Art, Chandigarh, from 1976-92. He exhibited widely and was member of the international jury at the second Biennale of Art in Havana, in 1986.  He passed away on 3 March 2013 in New Delhi.
'While the knowledge of science helped him to solve technicalities of printmaking and scale new horizons in photography with ease, his interest in literature, mythology, philosophy made his perception of art universal'
ANUPAM SUD
'The Printed Picture: Four Centuries of Indian Printmaking'
DAG, New Delhi,2012; Mumbai, 2016; alternate locations in Kolkata, 2013; Jaipur, 2017; Chandigarh, 2018
'Home is a Place: Interiority in Indian Art'
Government Museum and Art Gallery, Chandigarh
Lalit Kala Akademi, New Delhi
National Gallery of Modern Art, New Delhi
Sahitya Kala Parishad, Delhi